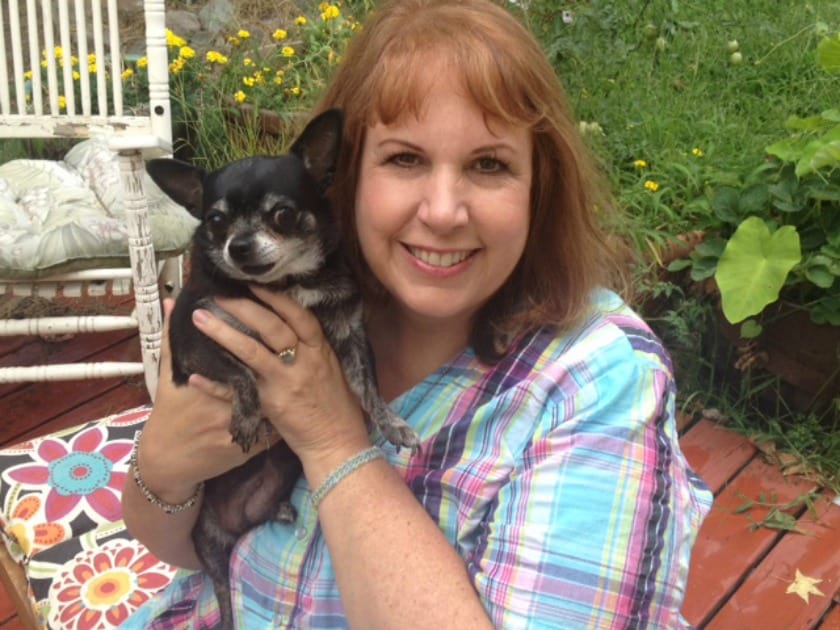 Hi, I'm Cathy and probably like you, I love Chihuahuas! Kilo is my first Chi but I have been a life long dog owner and lover.
Kilo is one of 4 rescue dogs that live with me along with a dwarf rabbit named BunBun and 2 fire belly frogs. Kilo came to me when our neighbors moved out of state but didn't take her.
Before I had her, I never knew what special little dogs Chihuahuas are. I have lived and worked with dogs all my life. I would love to have another one..or two..or three.
I have been a dog groomer, worked in a Pet Hotel, and a kennel and a PetSmart. I used to breed and show Yorkshire Terriers. One of my rescues was a therapy dog for a nursing home and a local disabled children's home. So you can see I'm a life long pet lover!
Anyway, I develop websites for myself and others and I decided I wanted to start a website, really a community where others who love the Chihuahua dog breed can share our problems, heartbreaks, and the joys we have with our Chi babies.
Please feel free to email me if you have any questions at cathy@ilovemychi.com