This post contains affiliate links, and I will be compensated if you make a purchase after clicking on my links. As an Amazon Associate I earn from qualifying purchases. Learn More
Proper dog training is the essential prerequisite for a thriving human-pooch relationship, and it's also the best possible foundation for a loving, lifelong bond between you.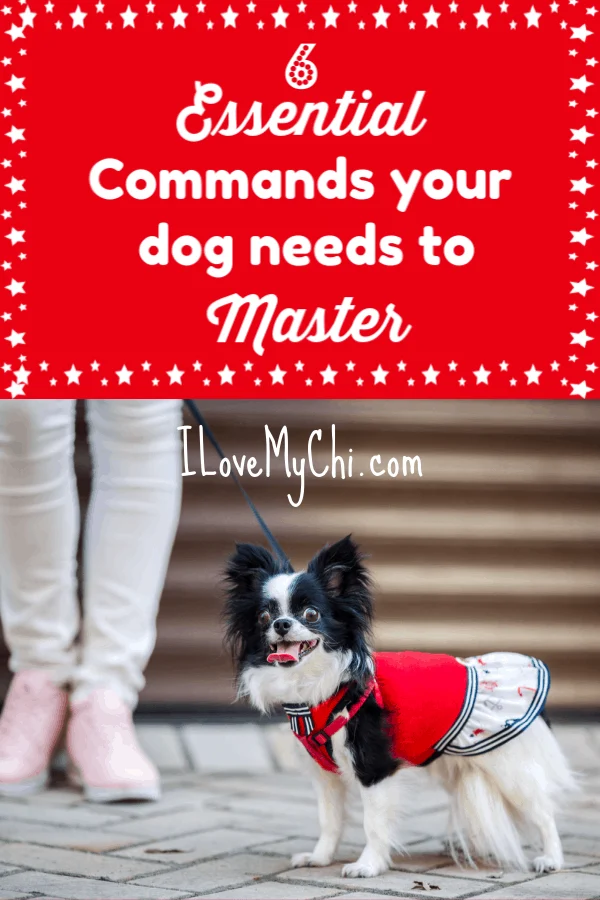 While you might think that your particular chi is impossible to train, don't despair, as there is nothing you can't achieve with a bit of practice, some positive encouragement, and a determined mindset.
Here are the six essential commands your chi can learn easily no matter their inherent temperament.
To come when you call
There are two basic commands that are more important than all others: come, and stay/stop. Let's focus on the former right now.
Your chi needs to understand the gravity and sheer importance of this command, as coming when you want them to can literally save their life.
Whether you're calling to prevent them from running into incoming traffic, or to protect them from larger dogs, this command should be considered gospel in their eyes.
Start with positive encouragement, and provide plenty of treats every time they come on command. Slowly weed out the treats from your training and employ a firm voice to let them know that it's not a request, but a command.
To stay even if they don't feel like it
The second most important command is stay/stop. You can choose either word, but do remain consistent when you start using it.
A chi is sort of a wild goose in the dog world, and they can be easily distracted. Couple that with an inherently independent mindset, and you can understand that getting your chi to stop immediately is a difficult task.
This command requires plenty of patience and repetition. Start training at home using a treat. Repeat the command while slowly backing away, making sure your dog stays put. Once they've resisted the urge to jump at the yummy goodness, you can reward them. Rinse, and repeat.
To behave when off leash
Another crucial behavioral habit you need to teach your dog (note that this is not a command per se), is good behavior when off leash. Your pup, regardless of their breed, needs and wants to roam around the park without a lead, to be free to explore and socialize with other dogs.
This is the moment when the majority of behavioral issues start to emerge.
Dogs get overconfident with themselves. They think that you're no longer the boss because you're far away. This is why you need to remain in control at all times, and why educator devices such as the ET-300 mini dog collar have become so popular with professional trainers and pet parents.
A remote-controlled collar will allow you to train your dog at a distance and solidify your position in their mind as the alpha of the pack – no matter the setting, no matter the situation.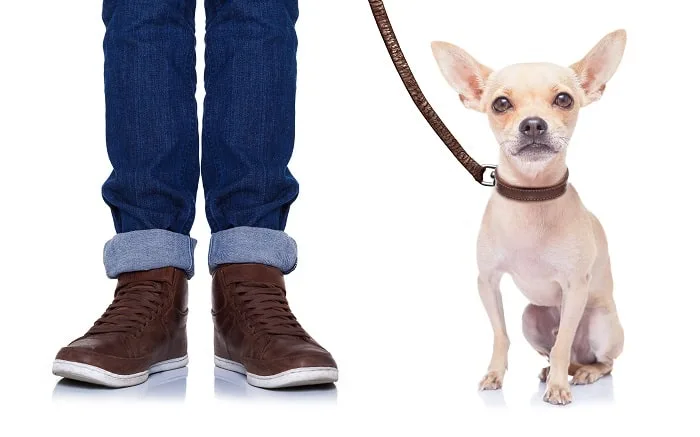 To sit when you ask
It's not a command essential for their survival, but it's still important that your chi knows when to sit. Particularly, this command can be pretty useful when you're trying to calm them down or show them that good behavior is rewarded and that it will solicit a positive response from the whole family.
Luckily, this is one of the easiest things for them to learn, as you can simply use a treat to guide them into position all the while repeating the command. Again, rinse and repeat.
To walk beside you no matter what
Sometimes, it's imperative that your chihuahua walks beside you and not sniff, look, or even think about going the other way. No matter if they're on a leash or walking freely, they need to obey the heel command at all times, for their own safety.
You will encounter larger dogs that might want to assert their dominance or worse, but your chi won't be able to recognize their intentions. This is the moment when their innocence can cost them dearly, so you need to be able to prevent an incident by calling them to your side.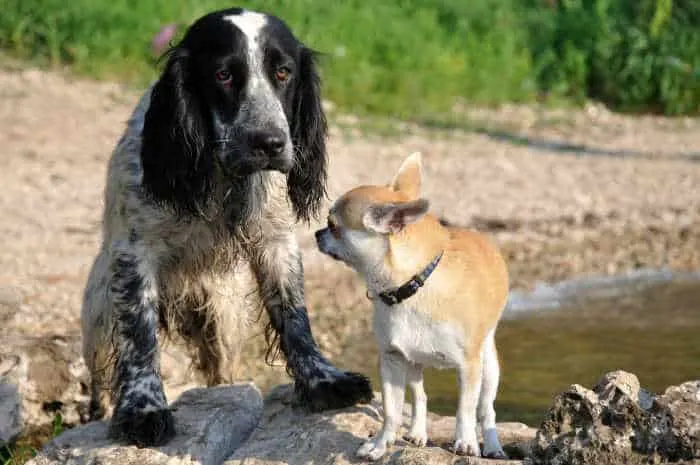 To break off immediately
There is no way around it, your chihuahua will run into another dog they don't like at one point or another. If a fight breaks out, you need to be able to call your chi to your side, and they need to obey.
Unfortunately, in such high-stress situations, dogs tend to be oblivious to their handler's commands. Nevertheless, with a stern voice and plenty of training, you can teach your dog to break off no matter if they're attacking another dog or humping the furniture around the house.
Final thoughts
Training a chihuahua is just like training any other dog: you need to be consistent, you need to provide positive encouragement, and you need to let them know that you're the boss no matter if they're on a leash or not.
Use these tips to teach your dog the most essential commands crucial for your long-term relationship and quality of life.