This post contains affiliate links, and I will be compensated if you make a purchase after clicking on my links. As an Amazon Associate I earn from qualifying purchases. Learn More
This is a sponsored conversation written by me on behalf of Swiffer at Walmart. The opinions and text are all mine.
When my kids were little and I had a house full of pets, I remember thinking that once the kids grew up, I'd have a clean house.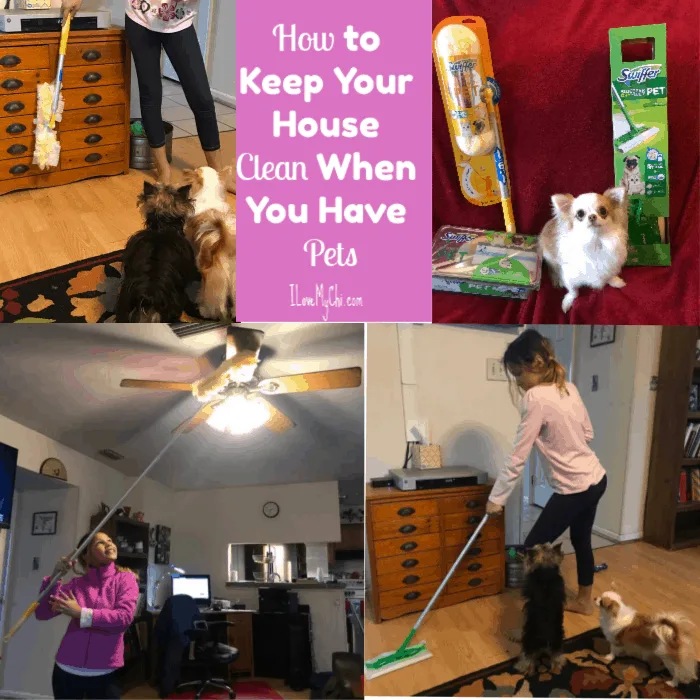 Well the kids are gown and now I realize that they were just a part of the problem.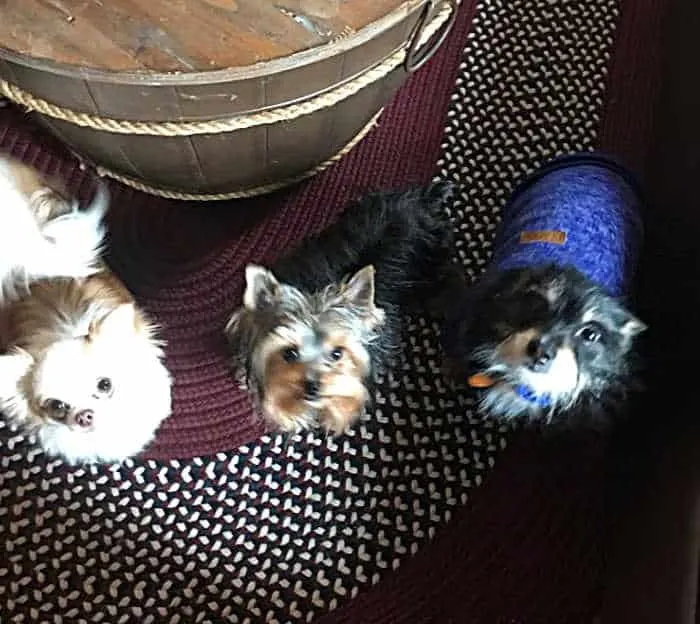 These cuties are the other part of the problem and they make keeping my house clean quite the challenge sometimes. Since they are low to the ground, they carry in grass, mud, dirt, leaves and other debris from outside.
Plus they love to drag out all their toys, and tear up every little piece of paper or tissue they can find.
Ziggy my Yorkie doesn't shed but Lucas and Lucy, my chihuahuas sure do.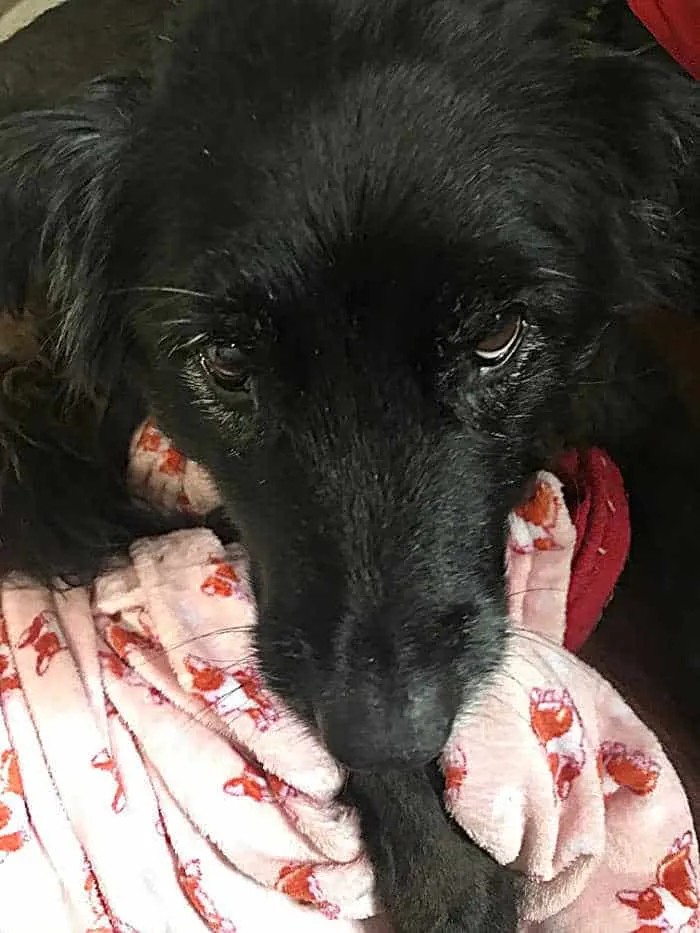 But the real shedding queen is this 14-year-old girl. We believe she is a either a Border Collie mix or an Australian Shepherd mix.
Either way Roxy sheds constantly. If I don't keep up with it every day, there are tumbleweeds of black fur floating around everywhere.
10 Cleaning Tips for Dog Owners
Brush your dog daily. If the weather is nice, do it outside.
Bathe your dog every few weeks.
Have good, absorbent door mats by the front and back doors.
Keep a towel by the door to wipe muddy paws.
Wash their dog toys monthly.
If your dog has a lot of toys, split them up in to 3-4 groups. Leave one group in their toy box but store the others away. Every few weeks, switch out to a different batch of toys. Not only will this cut the clutter but your dogs will think they are getting new toys.
Wash their bedding every few weeks.
Dust weekly.
Take 5 minutes to use your Swiffer Heavy Duty Sweeper with dry mopping cloths every day.
Use the wet mopping cloths with your Swiffer Heavy Duty Sweeper once a week or as needed.
I have been a long time Swiffer user. I'm pretty sure I was one of their first customers when their products arrived on the shelves many years ago.
They were life savers for me trying to keep my house clean when I had 3 little kids making messes everywhere, and they still make my life easier now with their Heavy Duty Pet product line. It's the easiest way I know to stop shedding from spreading.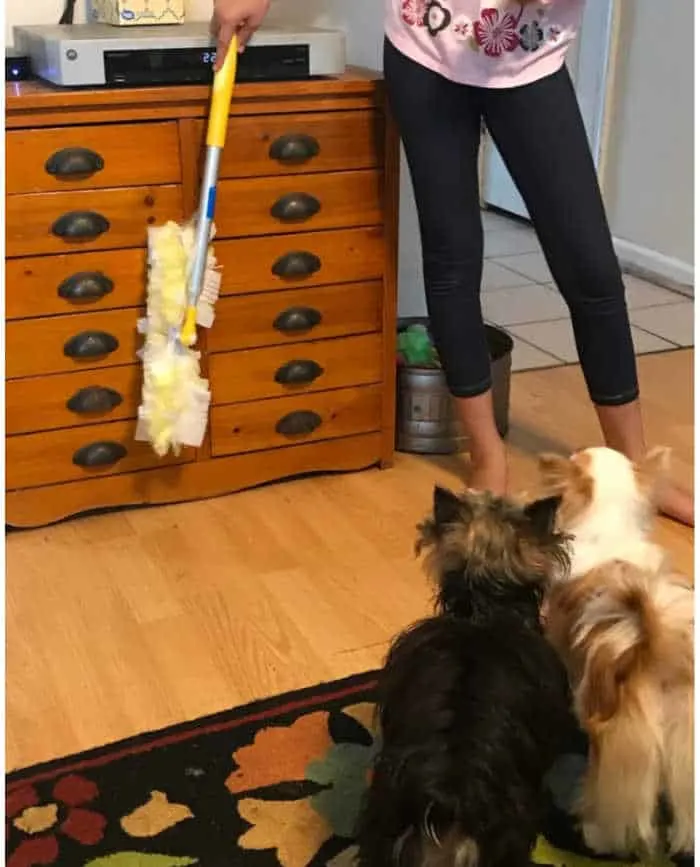 Swiffer's product line includes their Wet/Dry Sweeper Kit and Duster Starter Kit and is available at Walmart. These products are designed to trap and lock more hair so you aren't dragging it all the place.
If you have never tried Swiffer products before, they are actually kind of fun to use. My 9-year-old granddaughter loves using them so I recruit her to help me when she's here.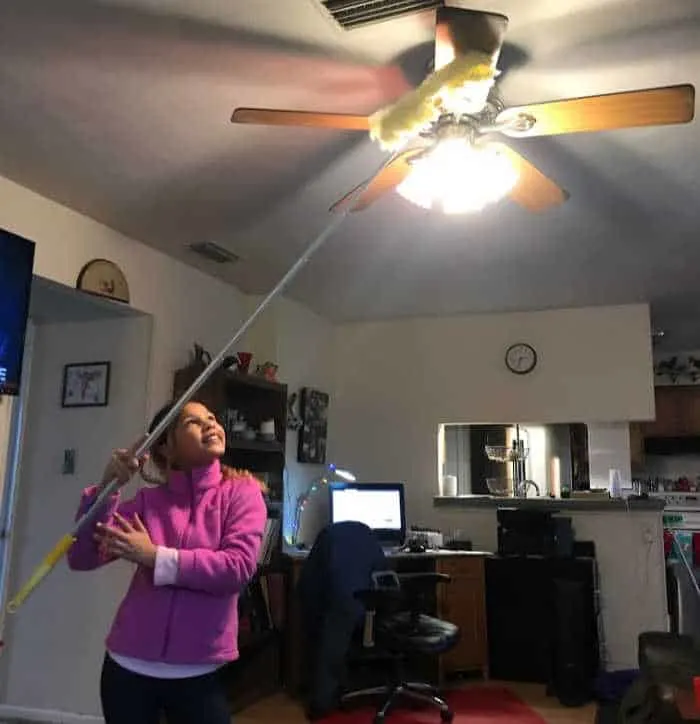 I love that the duster has an extender pole so I can reach the ceiling fans and the tops of framed artwork. And it picks up a LOT of dust and hair.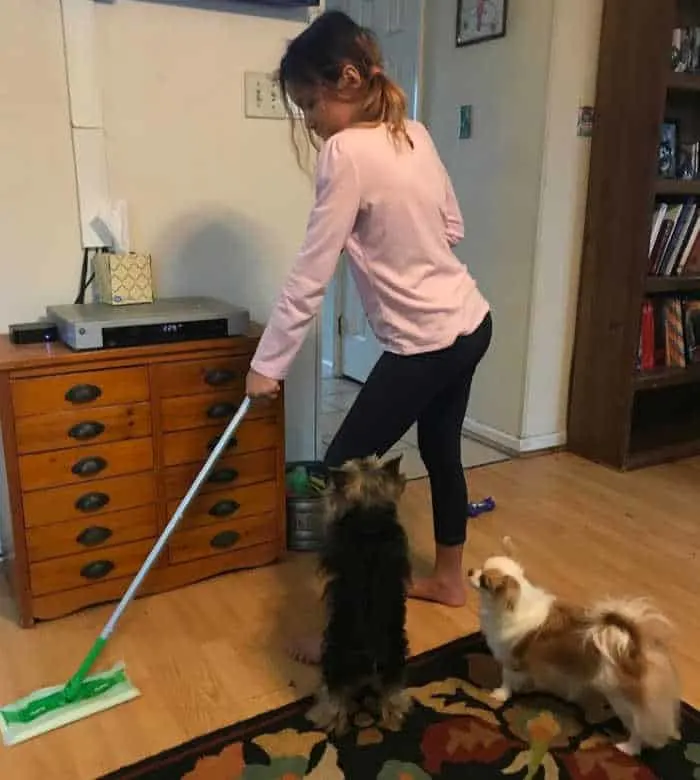 I keep the mop in my pantry so I have easy access for quick cleanups. I find if I just do a fast 5 minute swipe over the floors every day, it keeps the floor pretty clean and keeps the grime and hair at bay. When I'm ready to do my weekly wet mopping, I can whiz through it very quickly.
I appreciate Swiffer at Walmart for letting me blog about my favorite cleaning products.
I'd love to hear your favorite cleaning tips. I'm always looking for new ideas to make cleaning faster and easier.
Also let me know if you give the new Swiffer Heavy Duty Pet products a try.