This post contains affiliate links, and I will be compensated if you make a purchase after clicking on my links. As an Amazon Associate I earn from qualifying purchases. Learn More
I have a house full of rescue dogs and my heart has always gone out to pets in need. I have even written about ways to help local shelters when you don't have a lot of extra cash to give them. So I absolutely love what PetSmart® is doing with their new Buy a Bag Give a Meal™ program!
This post is sponsored by PetSmart® and the BlogPaws™ Pet Influencer Network™. PetSmart is not responsible for the content of this article.
Buy a Bag Give a Meal™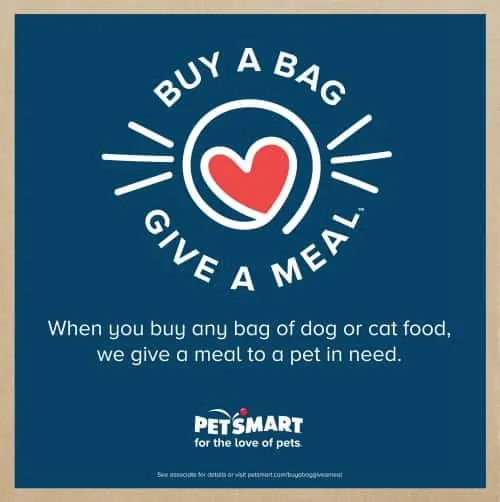 Photo courtesy of PetSmart®
The program runs from March 1, 2017 to December 31, 2017 so that gives us over 9 months to help feed needy pets.
Photo courtesy of PetSmart®
What I particularly love is that they will not only be offering pet food at shelters and rescues but also at human food banks so struggling families can feed their dogs and cats real pet food instead of table scraps or worse, having to give their beloved pets away to shelters because they can't afford to feed them.
I know in my younger years when I was a single mom struggling to make ends meet, I would sometimes go without food so my kids and my dogs could eat. I would have loved to have had this program available to me.
How You Can Help
It is super easy to help. Just buy your dog and/or cat food at PetSmart and for every bag you buy, PetSmart will donate a meal to a needy pet. I normally buy online and have my dog food delivered and I can still do that if I want to by ordering at PetSmart.com but of course, we can also get it in PetSmart stores too. It's a nice way to do something for animals without it costing you anything extra.
PetSmart is One of the Good Guys
I have never been a fan of big box stores but PetSmart is one I can feel good about buying from and working with. I actually did work there for awhile in one of their pet hotels and I saw first hand the high standards they adhere to.
Through the PetSmart charities they have helped bring about over 7 million adoptions and have donated around 300 million dollars so far. That's amazing!
Be sure to check out PetSmart on their social media channels too! You can find them on: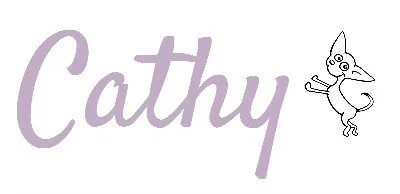 This is a sponsored conversation written by me on behalf of PetSmart. The opinions and text are all mine.