This post contains affiliate links, and I will be compensated if you make a purchase after clicking on my links. As an Amazon Associate I earn from qualifying purchases. Learn More
It seems that everyone needs to lose a few pounds these days, including our beloved four legged friends. Research has shown that obesity is affecting more than 50% of the pet population.
Did you know that?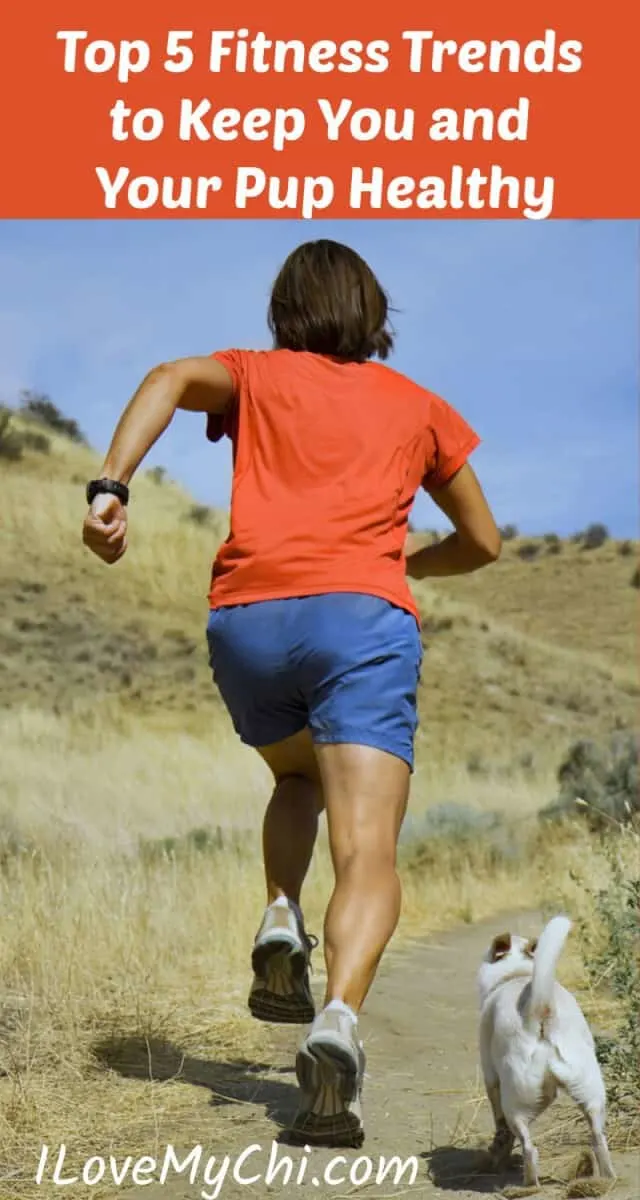 One extra pound on a Chihuahua is equal to 38 pounds on an average woman.
One ounce of cheddar cheese for a 20-pound dog is equal to a human eating 1½ hamburgers or 1 ½ chocolate bars.
Five extra pounds on a medium-size dog, like a Beagle, is the equivalent of nearly 25 pounds on an average woman.
With statistics like this, we need to get out and get our pups some exercise so here are some ways to change up that walk and add a little fun: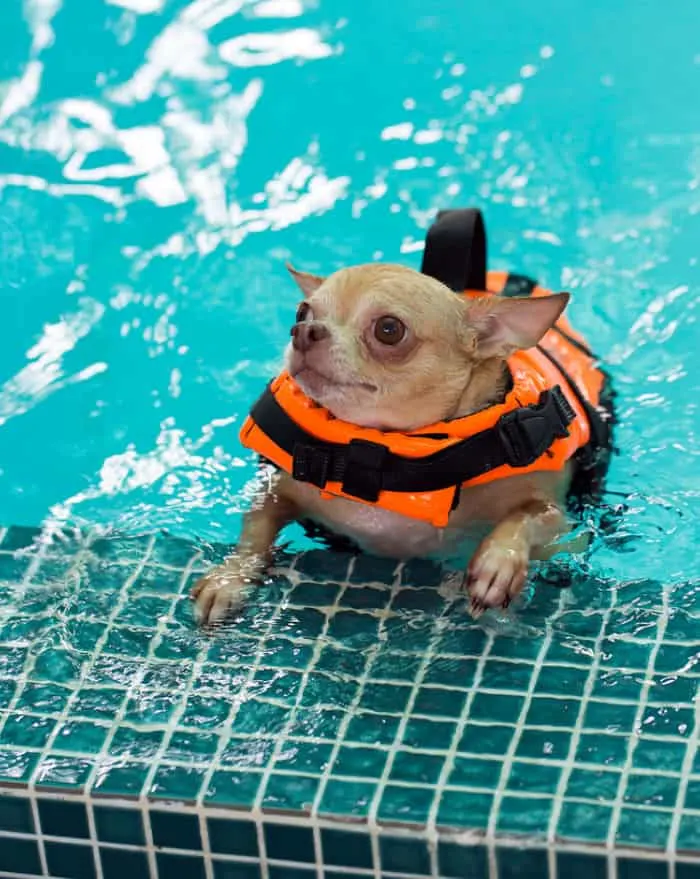 1. Go for a swim – most dogs are natural swimmers and would love the chance to play with you in the backyard pool or nearby lake.
Toss that tennis ball or other great dog toys and have a race to see who can get it faster or race your
dog across the pool.
Some cities now offer canine swimming or splash clubs. It's like a big dog park in
the water!
If you don't have one in your area and you own your own pool, consider hosting a doggy
swim date.
2. Jump that hurdle – To give your dog not only physical but mental stimulation, try an agility course.
You might be surprised to know that your local town hosts agility events. You might want to train for
one and see how well your dog does or maybe just do it in your own backyard.
You can make hurdles or use your kids tunnel that they don't play with any more.
Agility enhances all of your active dog's inherent abilities, plus one added element – You!
3. Walk that treadmill – Yes, you can teach your dog to walk or run on a treadmill. You can even get
him or her to run behind you so you both benefit.
When the weather's bad, there's no excuse to not get a little bit of exercise in.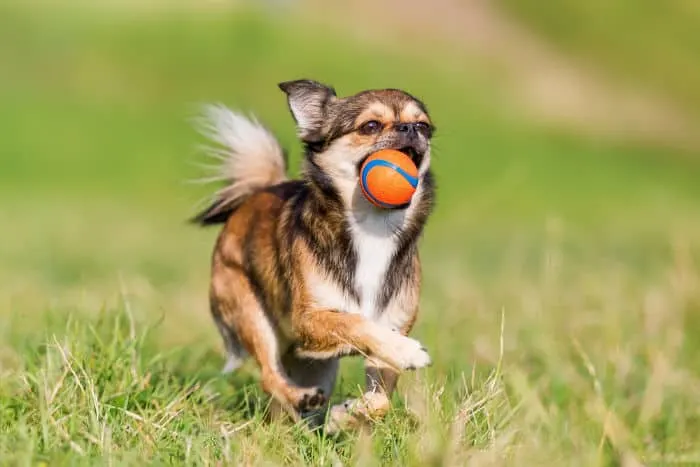 4. Toss that Frisbee – Canine disc sport is very popular. Go to your local park and see how many are
tossing the Frisbee for their pooches. You can get tiny 7 inch frisbees for chis.
Or you can just throw a small ball.
According to Martins of Eco Pet Life, "It focuses on their natural love of running, jumping and grabbing things with their mouth".
5. Camp Bow Wow – I know that when I go to work every day, I feel guilty that my dog is home doing
nothing for hours on end. So every Friday, he goes to camp.
Our favorite is You Lucky Dog! Here he can play all day with his friends (great socialization) and run around and be crazy.
When he comes home, he's exhausted and ready for a nice long nap.
There are many companies springing up in cities that offer all kinds of camp activities for dogs. Take it from my Golden, Koda, it's the best day of the week!
As you've seen, there are lots of things to do with your dog other than go for the same walk each night.
With a little imagination, you and your dog can enjoy a wide range of outdoor and indoor activities that will get both of you ready for bathing suit season.