YAY! Your download is on the way! Check your email! (If you don't see it after 5 minutes, check your Promotions folder or Spam folder)

Before you go…check out this offer just for you!!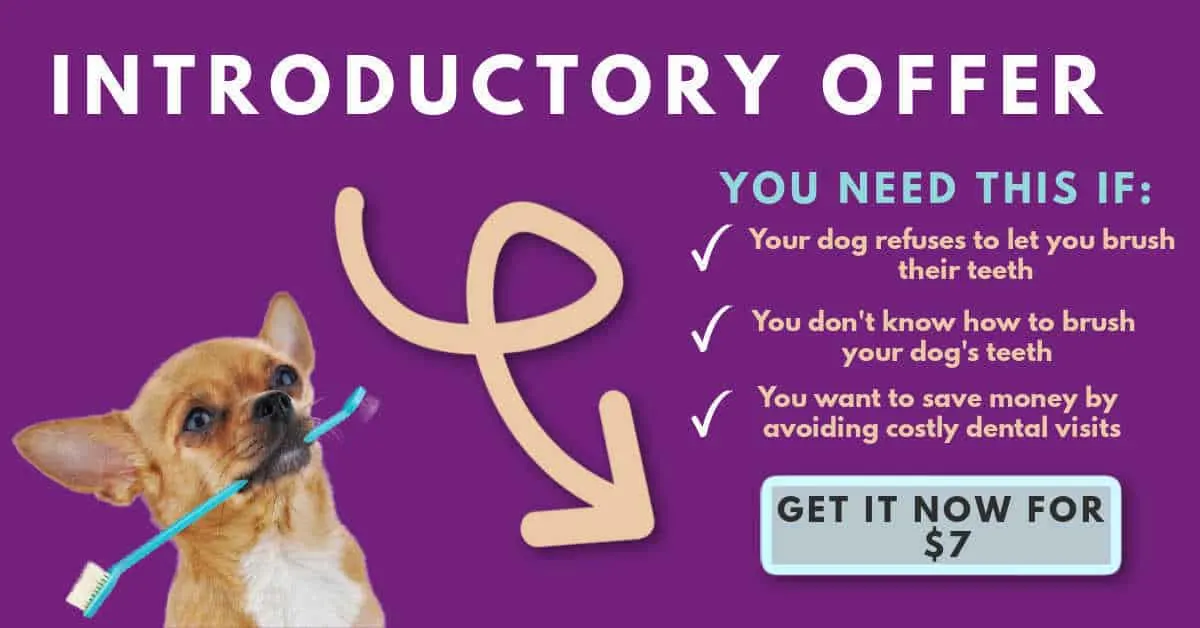 For a limited time, get the low introductory price of

$7

for our new guide to easily and quickly brush your dog's teeth.
Chihuahuas are notorious for having dental issues. These issues can result in lost teeth, and in extreme cases, a shortened life span.
Brushing your dog's teeth will:
Lessen the chance of costly and possibly dangerous dental cleanings from your vet
Freshen your dog's breath
Help your dog live longer with a healthier mouth
Here's what you will get!
A
DIGITAL

download with:
A list of tools you will need
Instructions on how to brush your dog's teeth
A step by step of how to get your chihuahua used to teeth brushing
Tips and alternatives on what to do if your dog refuses to let you brush his teeth
The PDF so you can make a copy to print out these instructions
A video showing you how to brush your dog's teeth