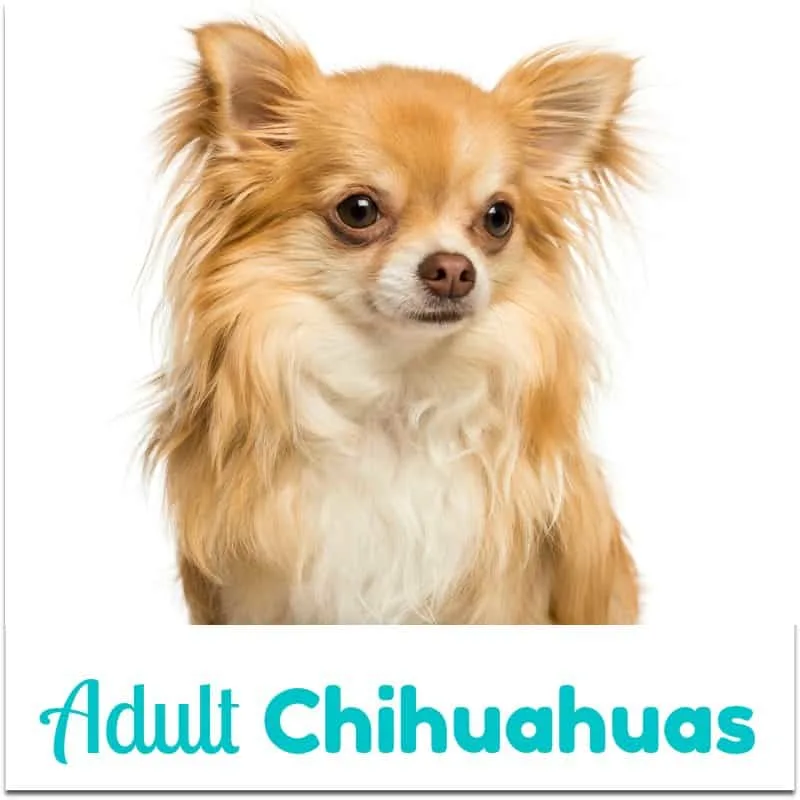 Here are some posts to help you with your adult chihuahua. If there's something you need to know about that you don't see a post for, leave a comment about it below.
Chihuahua Nutrition
Check out these articles on what to feed (and what not to feed) your dog.
Chihuahua Training
We all want a well trained dog. And if you have a chi, you know though they are smart, they can also be hard headed and stubborn.
These posts should help.
Chihuahua Health
We all want healthy fur babies, right? These articles will tell you what you need to know to keep your chihuahua healthy.
Chihuahua Grooming
Fortunately chihuahuas don't need a lot of grooming like some other breeds. But they do need some to look and feel their best. Below are articles that will help you with that:
Dog Products
All fur babies need some things to make life better for them and more convenient for you. These articles will help you get what you need:
Miscellaneous
The posts below are articles that didn't fit under any other header. Be sure to check them out: