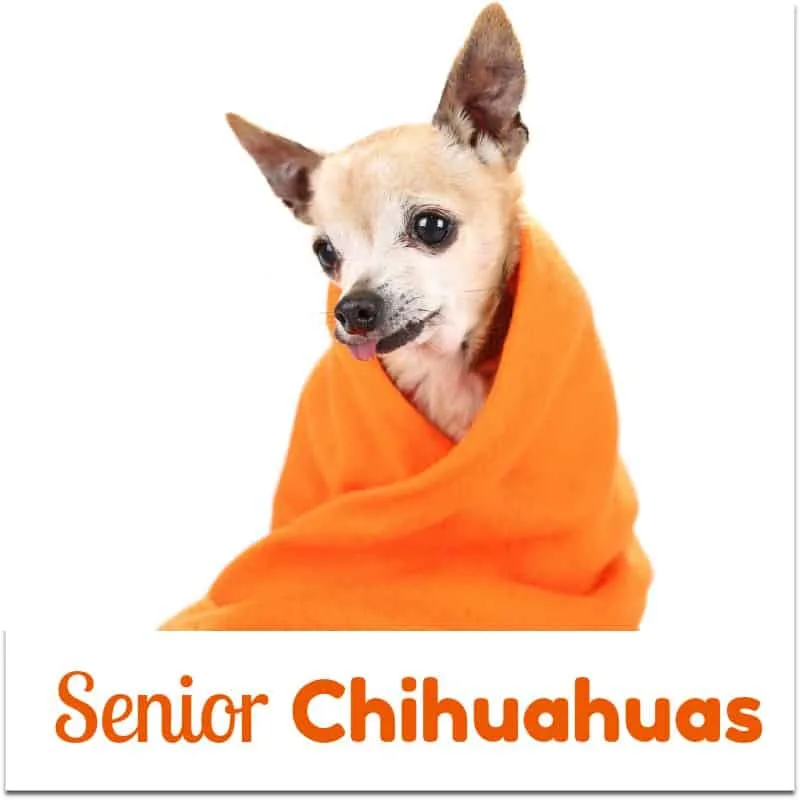 Senior chihuahuas have their own needs and quirks. The posts below should help you with what you need to know for your little old guy or gal.
Training
You hope by the time your chihuahua is a senior, that they are pretty well trained. But there are still things you may need help with:
Grooming
We got to keep our old fur babies clean and comfortable. These posts will help.
Nutrition
Nutrition is so important for our oldsters. We want them to be with us for as long as possible and good nutrition will help.
Products for your Chihuahua
All dogs need things but our older chihuahuas may need some extra items.
Health
As our senior chihuahuas age, they usually start to have more health problems. Below are the articles that will help you keep your chi healthy for as long as possible:
Miscellaneous
These posts cover topics that won't fit under the other categories above:
If there is anything you want to know about senior chihuahuas that isn't covered in these posts, leave a comment and let me know.