This post contains affiliate links, and I will be compensated if you make a purchase after clicking on my links. As an Amazon Associate I earn from qualifying purchases. Learn More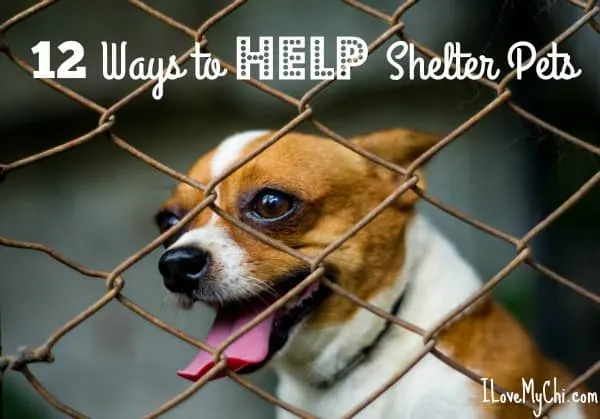 The other day, a friend and I were talking about volunteering at a local rescue by walking the dogs there a few hours a week.
The conversation got me thinking about all the homeless pets out there. I feel so bad for them and wish I could bring them all home to live with me. But of course, I can't do that.
So I started to brainstorm some ways I could help shelter pets. And then I did some research on it. I made of list of 12 things although I'm sure thee are many more. I decided to share this with all of you so that maybe together, we can all do a little something to help shelter pets. Here's what I came up with.
1.Declutter
Clean out your linen closet and gather blankets and towels you no longer need. You should check on your shelter's website as some of them have a wish list of household items they need. If they don't, call them first and ask if they can use these items. Some of them can use other things too such as office supplies, computers, and more.
2. Get Local Businesses to Donate
You can check with local hotels to see if they have any old bedding to donate or local office supply stores to see if they would like to donate copy paper or other office supplies.
3.Donate Your Skills
Shelters and rescues can use people with special skills. Can you do something that the shelter could use? For instance, I could see if they need help with their website (I have seen some really horrid looking ones from some rescues that sure could use some help). I could also help them with their social media, such as posting for them or setting up their Facebook page.
Years ago, when I was a pet groomer, I volunteered my grooming services for dogs before an adoption event to give them a better chance of getting adopted.
Other skills would be graphic designer, handyman, photographer, dog trainer, writer, and carpenter.
4.Encourage Prospective Pet Parents
If you know someone who is considering getting a pet, encourage to check out the local shelters first. They can even do it online by checking out pets on PetFinder.com or TheShelterPetProject.org.
5. Pet Therapy
I used to volunteer through my local SPCA and would take friendly dogs or kitties to nursing homes, hospitals and group homes for developmentally delayed folks. It was a win-win situation. The animals got to go out and socialize with people and the people got to cuddle animals. Highly rewarding to be a part of!
6. Fostering
Consider being a foster parent. One of my best friends has done this for years with cats. It's a great way to have some fur babies in your home without all the responsibility.
7.Gifts
In lieu of gifts for yourself on birthdays and holidays, you can ask friends and loved ones to donate money to your shelter of choice in your name.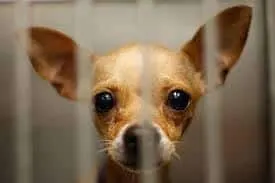 8. Gifts for Others
In the same vein as number 7, if you have friends or family who are animal lovers and would be open to it, you can donate money to a shelter in their name.
9. Walking Dogs and Playing With Kitties
Just like I mentioned in the first sentence of this article, this is a great way to get some exercise and do something nice for the animals. Cats need the socialization with humans and dogs need the exercise.
10. Party Hearty
The next party you plan to host, ask the party goers to bring a small donation for the shelter. It could be a package of treats, dog food, a dog or cat toy, cash or whatever.
11. Get Social
Share adoptable pets on your Facebook page, Twitter and Pinterest. Follow your local shelters and rescues to find the photos of the pets.
12. Get Crafty
If you are crafty and/or can sew, you can make "Adopt Me" vests and bandannas for dogs, signs for adoption events and even dog and cat toys.
I did a variation of the crafty thing. I had a polymer clay personalized ornament business for over 20 years and donated 10% of every sale to my local rescue. I did lots of crafts shows over the years and would have a sign on my table telling them about that.
So, do you have a way to help shelter animals that I don't have on this list? How do you help shelter pets? Leave a comment and let us know!