This post contains affiliate links, and I will be compensated if you make a purchase after clicking on my links. As an Amazon Associate I earn from qualifying purchases. Learn More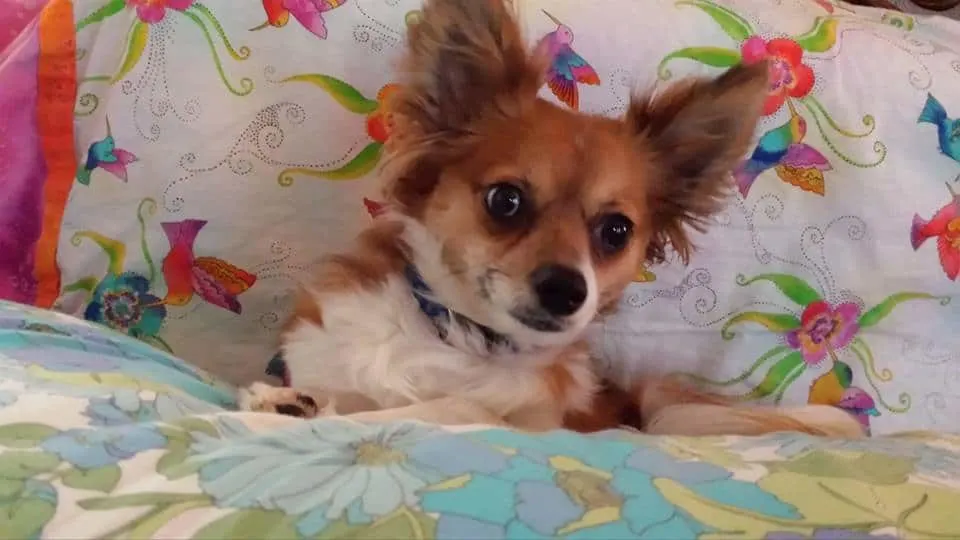 Gigi was meant to be ours. Right before Valentines day last year my wife Brenda and I went into a pet store where we liked to look at the puppies.
Our Cairn of 19 years had passed two years prior. We saw a cute fluffy little dog. I inquired on the breed. I was told a Long haired Chihuahua. We were both amazed. The pup was cute but decided to think about it.
When we got home we decided to call the store about adopting the pup. Well, the pup had just been sold.
Later in the week my son Matt and I were out and about. Brenda was out of town. Matt googled the availability of a long hair chihuahua. A pet store in the area had one! We arrived there shortly.
When we walked in we saw a little fluff ball. We held her and we both got that feeling that this was for Brenda. I set up the adoption so that Brenda could pick her up when she returned.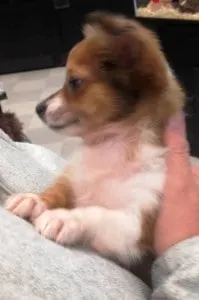 The lady at the store said the pup had been returned. A lady had adopted her and was gone about 20 minutes. She had returned her because she whined too much!?
We picked her up and she has been our little angel ever since. Before this we had never seen a long haired Chi, and had no desire to have chis, but now we wonder why we waited so long.
NOTE FROM CATHY:
Thanks AJ for sharing your story.
Remember if you have a story to share about your Chihuahua, email it to me at cathy@ilovemychi.com with one or more photos to go with it and put Chi Story in the subject line.