This post contains affiliate links, and I will be compensated if you make a purchase after clicking on my links. As an Amazon Associate I earn from qualifying purchases. Learn More
I know it's kind of scary right now. And not just because of the C word (can't say it or I might get banned by the mighty google). It's scary because of how we as a people are reacting over all of this. And it's scary not knowing how bad things will get or how long it will last.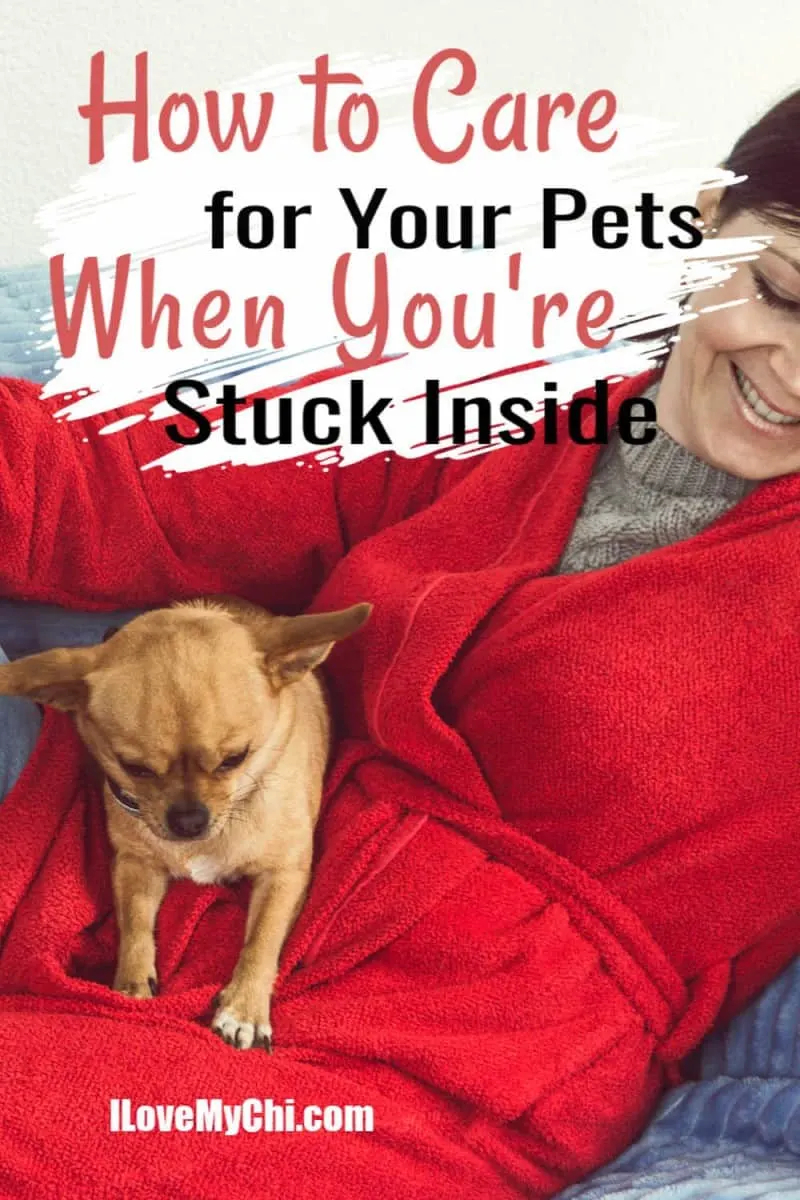 One of our admins in our Facebook group told me about a woman who had surrendered her dog to a shelter to keep from catching the illness from it. And was encouraging others to do the same!
The shelters are swamped right now because of people like this and you know those poor pets will be euthanized.
I want to make sure our pets are not going to suffer anymore than they have to. Already the shelters are overflowing because of mis-information and rumors.
And I want to give you the facts and some ideas of how to get through this ordeal.
First, I encourage you to go the CDC's page to get all the facts.
Here are some of the questions I have been seeing:
Can My Dog Transmit This To Me or Others?
One dog did test mildly positive in Hong Kong but never got sick and they believe the dog's positive reaction was because the owner was sick with the illness.
I'm updating this to let you know that the dog in Hong Kong did pass away but not from the virus. The dog was very old and had renal and heart problems. It was also under extreme stress at being away from its family in quarantine. There were no signs of illness from the virus.
Another dog tested positive but has no signs of the illness.
Since then, there have been thousands of pets tested and all are testing negative for the virus.
One caveat though. If a sick person pets your dog, there is a slight possibility that your dog's coat could have the virus on it. So limit your dog's contact with people other than yourself and your household (as long as all of you are healthy).
UPDATE April 3, 2020
After doing extensive testing, scientists are finding that cats are susceptible to the virus and can pass it on to each other but there is no evidence they can pass it on to humans,
It was found that ferrets are highly susceptible to it but dogs are not.
You can read more about the findings here.
UPDATE April 28, 2020
A pug in North Carolina has tested positive for the virus. 3 out of 4 members of his human family contracted it. He did show mild symptoms for a few days but quickly recovered. The other pets in the family tested negative.
You can see the short news story here:
Can I Give This To My Dog?
Probably not. Although that one dog tested weak positive, it never got sick. No other cases have been reported.
But to be safe, if you are sick with this, limit your contact with your dog. If you can get another family member to care for your dog while you are contagious, that would be the ideal thing to do.
If you have no one else to care for your pet, just use precautions like washing your hands before you prepare your dog's food, and don't let your dog kiss you. And wear a face mask around your pets.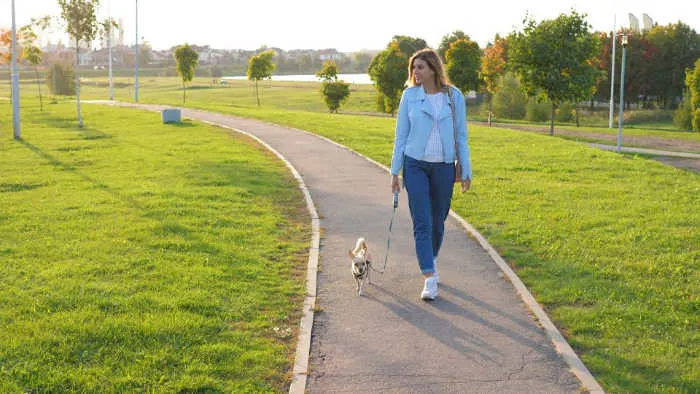 Can I Walk My Dog Outside?
Yes! Although if you live in a big city, I wouldn't do it.
If you live in a suburb, small town or rural area, there is no reason why you can't walk your dog.
I just wouldn't let other people touch your pup.
I would also stay away from dog parks.
And when you get home, it would be a good idea to use a pet wipe to give your dog a quick wipe down.


What Do I Do If A Stranger Pets My Dog?
At the very least, wipe your dog with a pet wipe.
And you may want to give them a bath. But it's best just to discourage people from touching your dog right now.
Can I Take My Dog To The Vet?
Yes, although if it's just for a check up, I'd reschedule for a month or so down the road.
But if your dog needs to go to the vet, call first to make sure they are still open and if they have any special instructions for you.
Many vets are asking that you wait in the car and they will call you when it's time to come in to be seen.
What Should I Do Now?
Do Try To Get Some Exercise With Your Dog Everyday
If you can't take them for a walk, then play with them in the backyard or play some indoor games with them. Some ideas for you:
Check out our post on Indoor Games to Play with your dog for some great playtime ideas.
Our admin Della suggests making a treat toy out of toilet paper tubes. Here's a post on how to make them.
Della also suggests making an obstacle course for your dog.
Or put some cones down if you have them (or you can use boxes if you don't ) and teach your dog to weave through them like they do at dog shows.
You can make a simple "find it" game by putting a few tiny treats in a few cups of a muffin tin. Cover the cups of the muffin tin with napkins and set it on the floor. Let your dog hunt through the muffin tin to find the treats.
You can also find some great dog puzzle toys on Amazon.
Order Your Pet's Medications Online
Many vets have this availability. Call and ask them.
Order Your Dog's Food Online
Instead of going to the pet store or grocery store to buy your dog's food, order it online. Pet stores like PetSmart and PetCo have online sites you can order from. You can also order your pet's food, toys and other pet needs from Chewy.com and Amazon.com.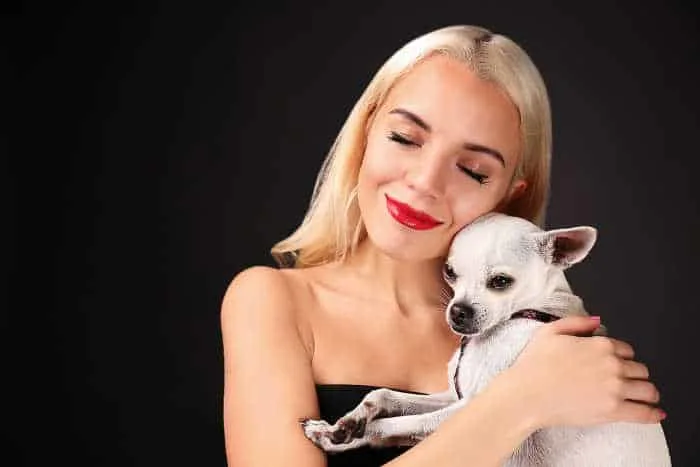 Stay Positive
I have seen some funny memes about how cats are not happy about their"staff" being home more now. I can guarantee your dog does not feel that way.
They are thrilled to have you home more than before. So take comfort from your little fur ball and live in the moment like your dog does.
When I get scared about the "what ifs" that can happen, I remind myself to live in the present and I ask myself these questions: At this moment….
Do I have a roof over my head?
Do I have enough food to eat?
Am I healthy?
Are my loved ones doing okay?
Are my pets doing okay?
If I can say yes to these questions, then I have nothing at all to worry about right now.
Do Have A Contingency Plan
I know I just said to live in the moment, but do prepare, as much as you can, for the worse case scenario.
If you become too ill to take care of your dog, make sure that someone you trust can take care of them until you get back on your feet.
And if the unthinkable happens and you should pass away, have a plan in place for who will inherit your precious fur kid. Of course, make sure this person wants to take your dog and you trust them to take good care of them.
This is something we should all have in place, no matter what our age is or what's going on in the world. You don't want your pets to be dumped at the pound.
Give Back If You Can
If you can foster a shelter dog or adopt another dog, now is the time to do so. You will be saving a life.
A lot of people are losing their jobs. Those who have businesses may lose them. If you know someone in need, find out what kind of food their dog eats, and order an extra bag for them when you order yours.
If your dog has regular appointments with a doggy day care, groomer or dog trainer, keep paying them if you can. Or pay for sessions in advance for the future.
For small rescues, help them by donating financially, bring them dog food (call ahead and find out what kind they use) and by fostering a dog or two if you can.
Conclusion
It may seem scary now but things will eventually get better.
The best advice I can give you is not to dwell on the negative. Try to find something positive out of all of this. And above all, don't panic!
We are luckier than some people as we have our precious fur kids to give us comfort.
We will get through this!
If you have anything you think I should add to this post that will help others, please leave a comment.
And tell us how you are handling this new normal.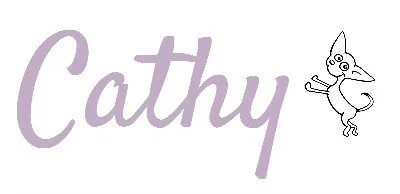 PIN FOR LATER: