This post contains affiliate links, and I will be compensated if you make a purchase after clicking on my links. As an Amazon Associate I earn from qualifying purchases. Learn More
Several of my dogs like carrots so I decided to try my hand at making carrot dog biscuits. It turns out that even the 2 that don't care for carrots, like these biscuits. And carrots are one of the good veggies dogs can eat!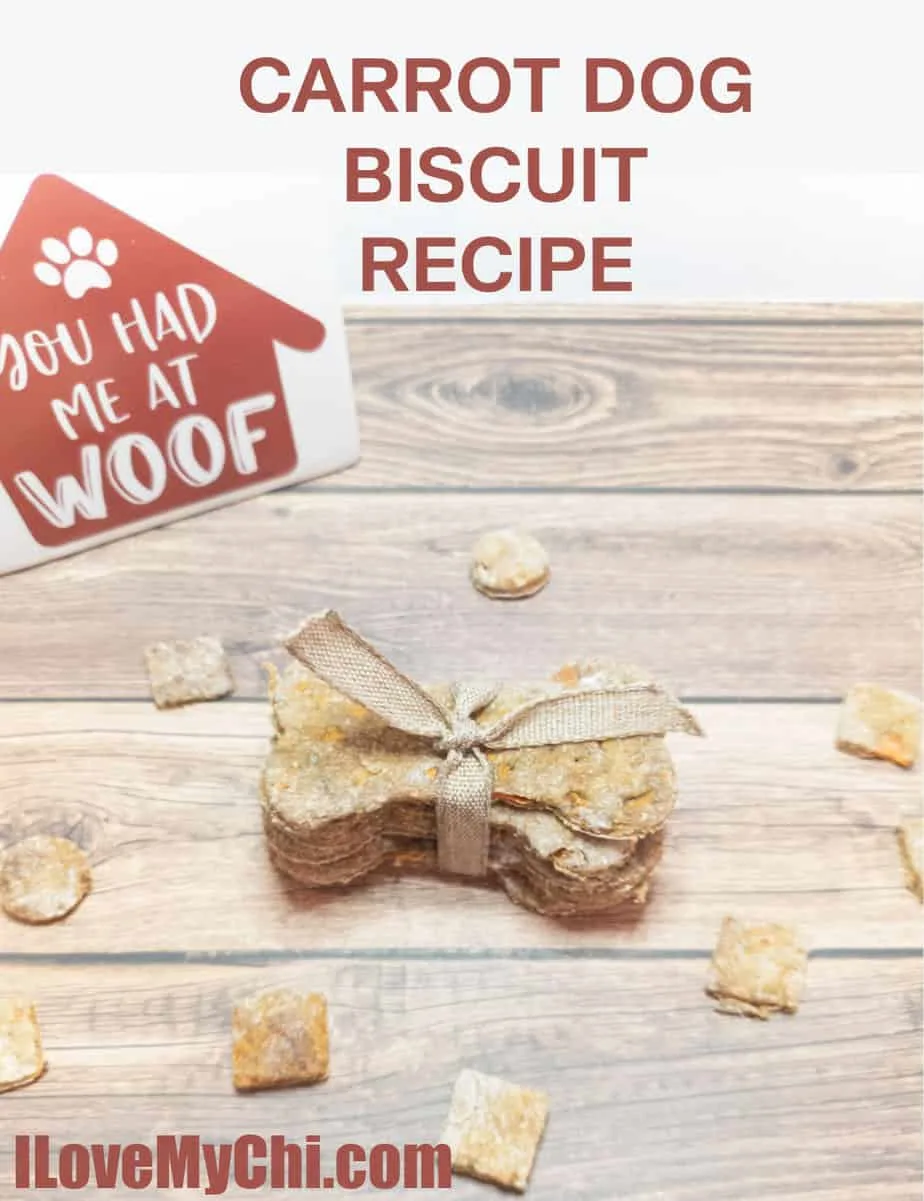 Since it's dog approved, I decided to share it with you!
Carrot Dog Biscuits
Items Needed
food ingredients
food processor or blender
medium bowl
mixer
cookie cutters
rolling pin
cookie sheet
cooling racks
Ingredients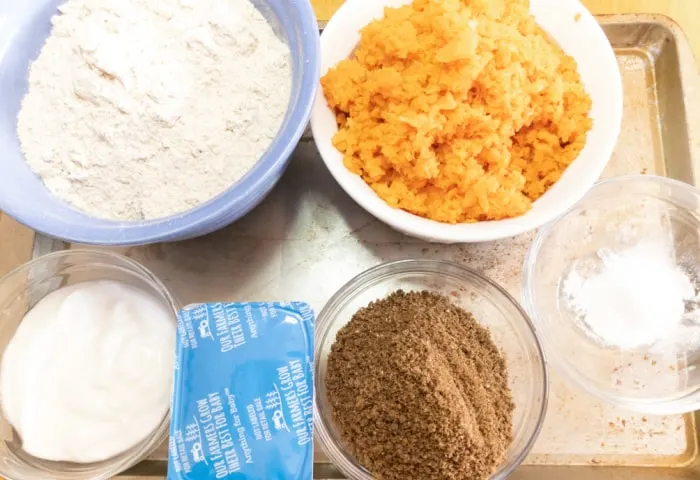 1/2 c. ground kibble dog food pieces
2 c. grated carrots
1/2 c. plain low fat yogurt
4 oz. sweet potato apple baby food (you can get variations of the ingredients of this such as pumpkin, carrot, blueberry, etc.)
2 c. whole wheat flour
1 t. baking powder
Instructions
Preheat oven to 350 degrees.
Grind the dog kibble to flour consistency with your blender or food processor
Mix powdered dog food, grated carrots, yogurt, and baby food into a medium bowl.
Add the baking powder and flour and mix well.
Take the dough and roll it in a ball.
Place the dough ball on a floured surface and roll it out to about 1/4 inch thick.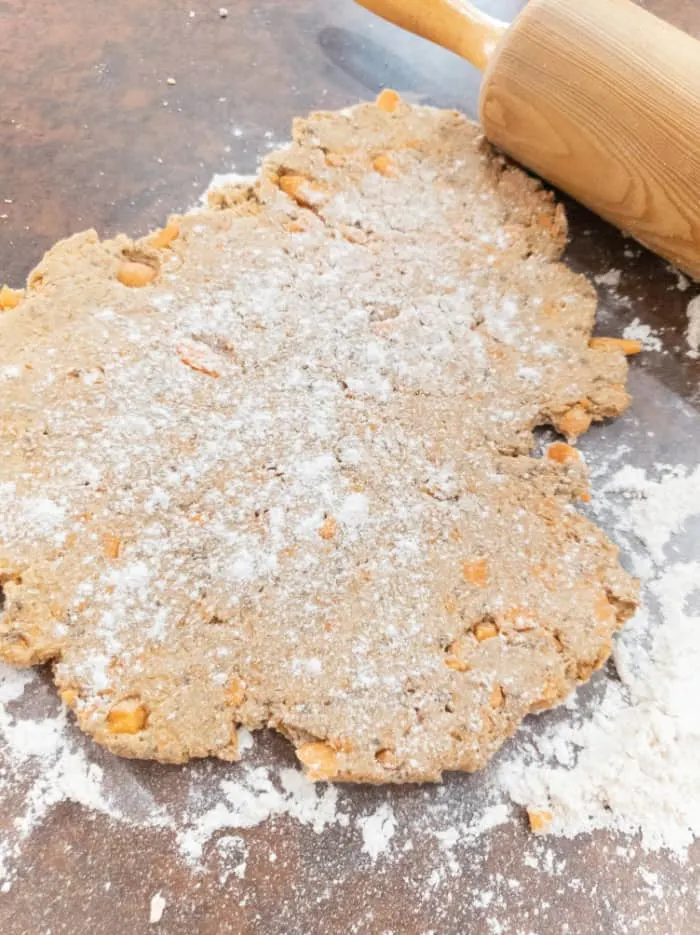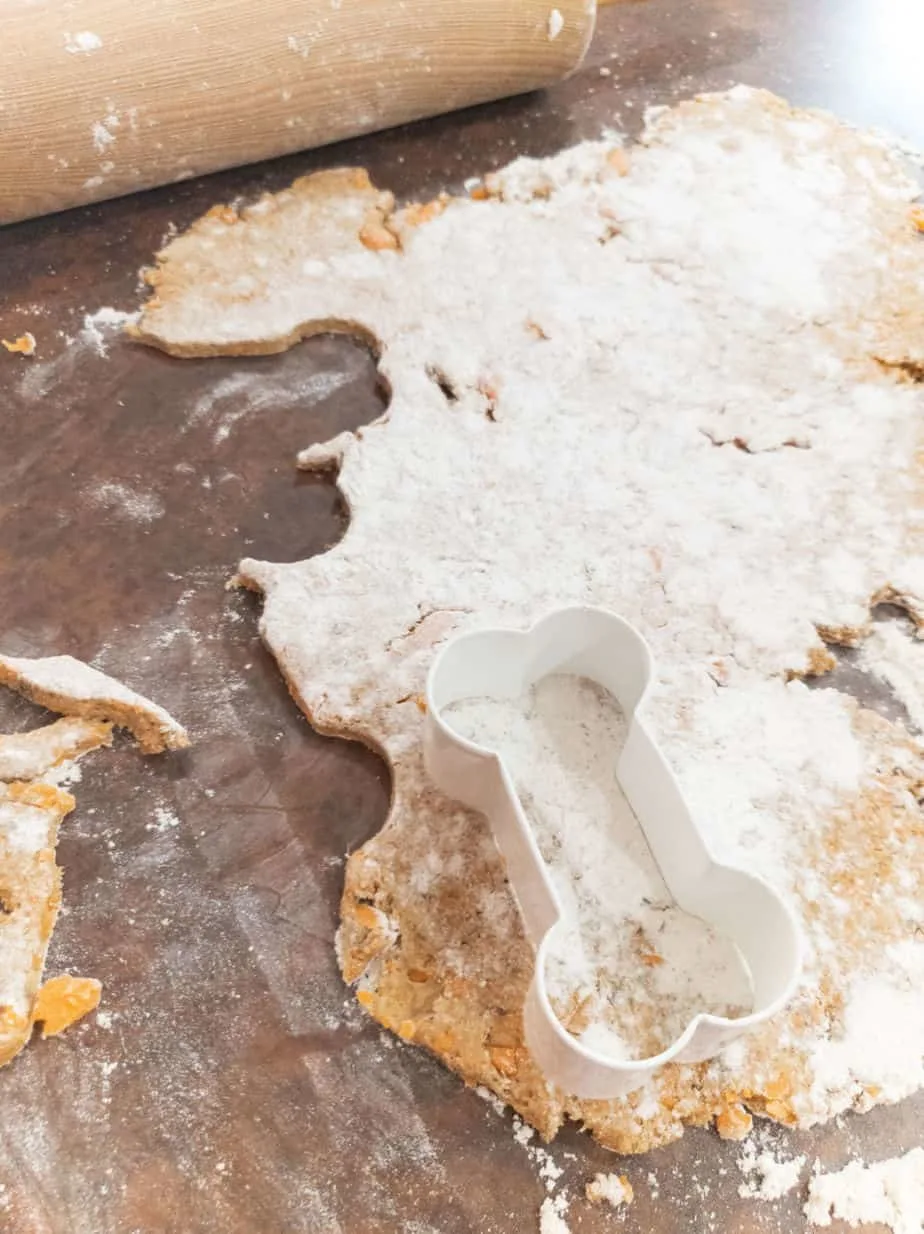 Bake for 15 minutes, flip the biscuits over and bake another 15 minutes. Keep an eye on it because your oven may bake hotter than mine.
Place on cookie rack to cool.
Store in an airtight container.
Tips:
These can be stored in the freezer for 3 months.
They be kept in the fridge for 2 weeks.
Break these into smaller pieces for tiny dogs like our chihuahuas.
Roll out the dough on parchment paper to make clean up easier.
If you don't have a food processor or blender to process the dog kibble, place in a sealed baggie and hit with a hammer or mallet to get it to a flour consistency.
I save the leftover crumbs to use as a topper for my dogs' food. They love it.
Let me know if you give these a try and if your dog likes them!