This post contains affiliate links, and I will be compensated if you make a purchase after clicking on my links. As an Amazon Associate I earn from qualifying purchases. Learn More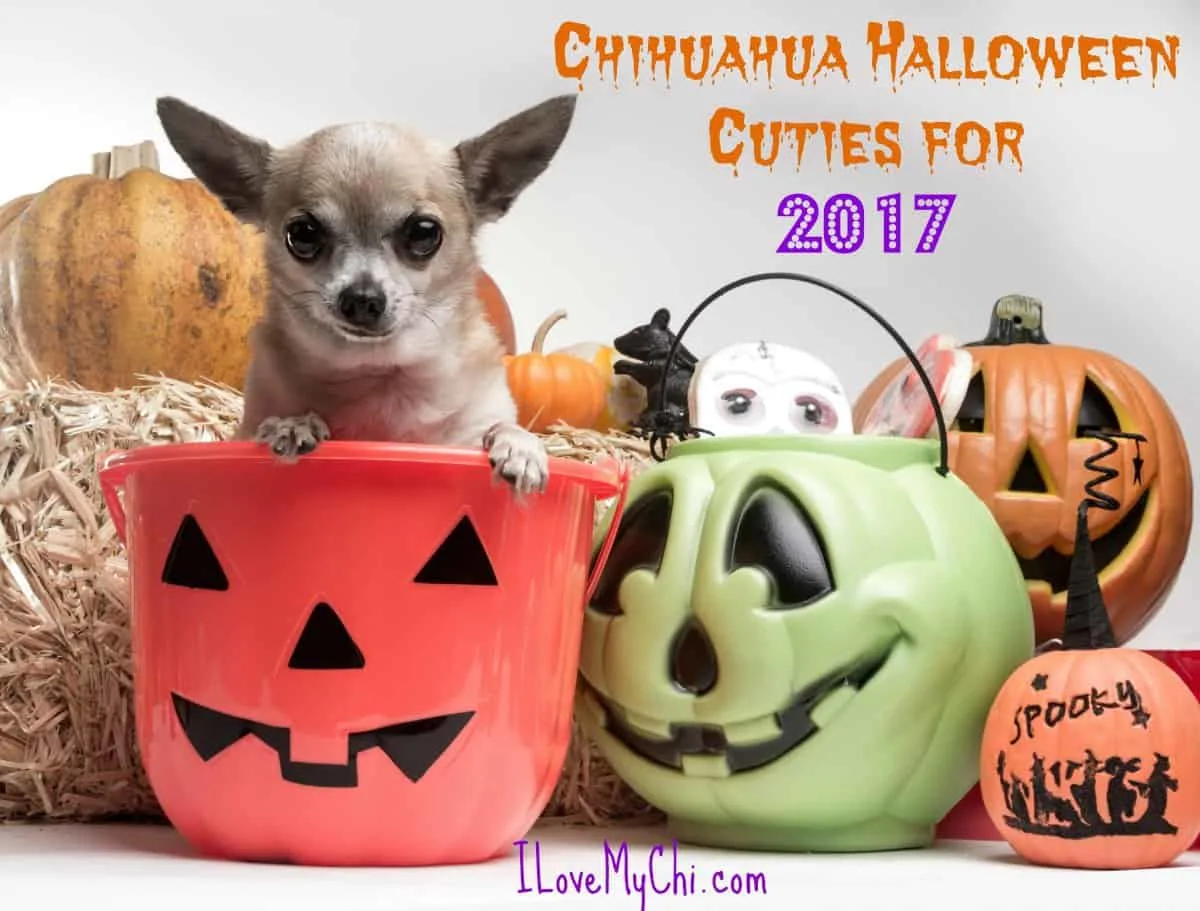 It's that time of year again. The days are getting shorter, the air is getting cooler and there is pumpkin spice everywhere. Did you know that Halloween is second only to Christmas in holiday spending?
Halloween is such a fun season, isn't it? I love seeing all the cute Halloween costumes out there on people and pups too. SO cute!
So without further adieu, we have 22 of the cutest Halloween chihuahua photos! Believe me, it was hard to narrow it down to 22!
---
First we have a cute little batgirl named Luka. She belongs to Todd Clark.
---
The cute little monster is Sir Veza and the witch is Nacho. They belong to Vicki Mains.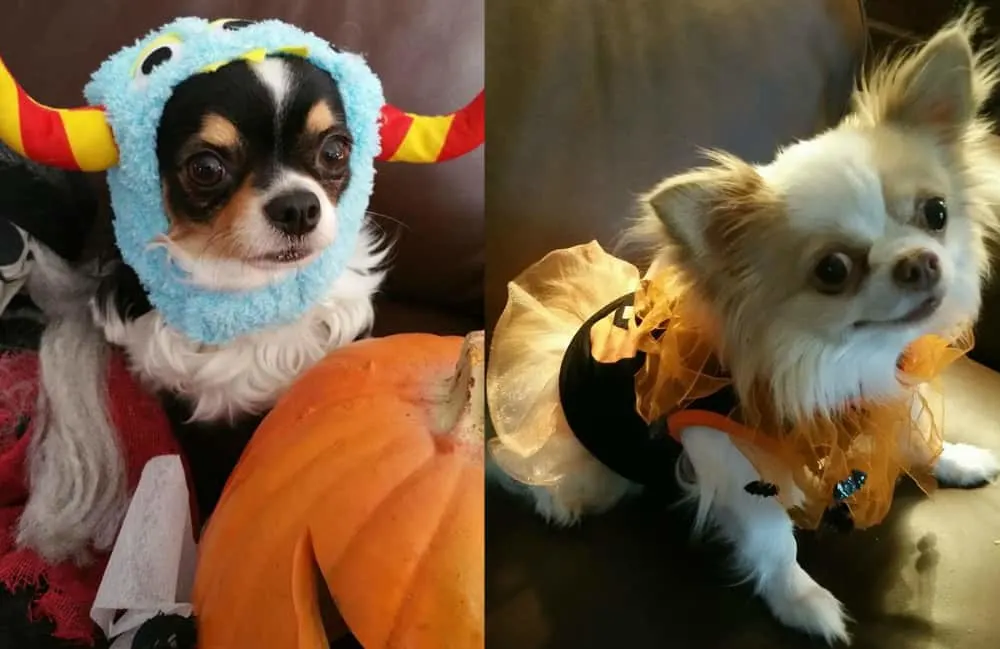 ---
Donna White Miller owns sweet little Miss Daisy coming out of a pumpkin.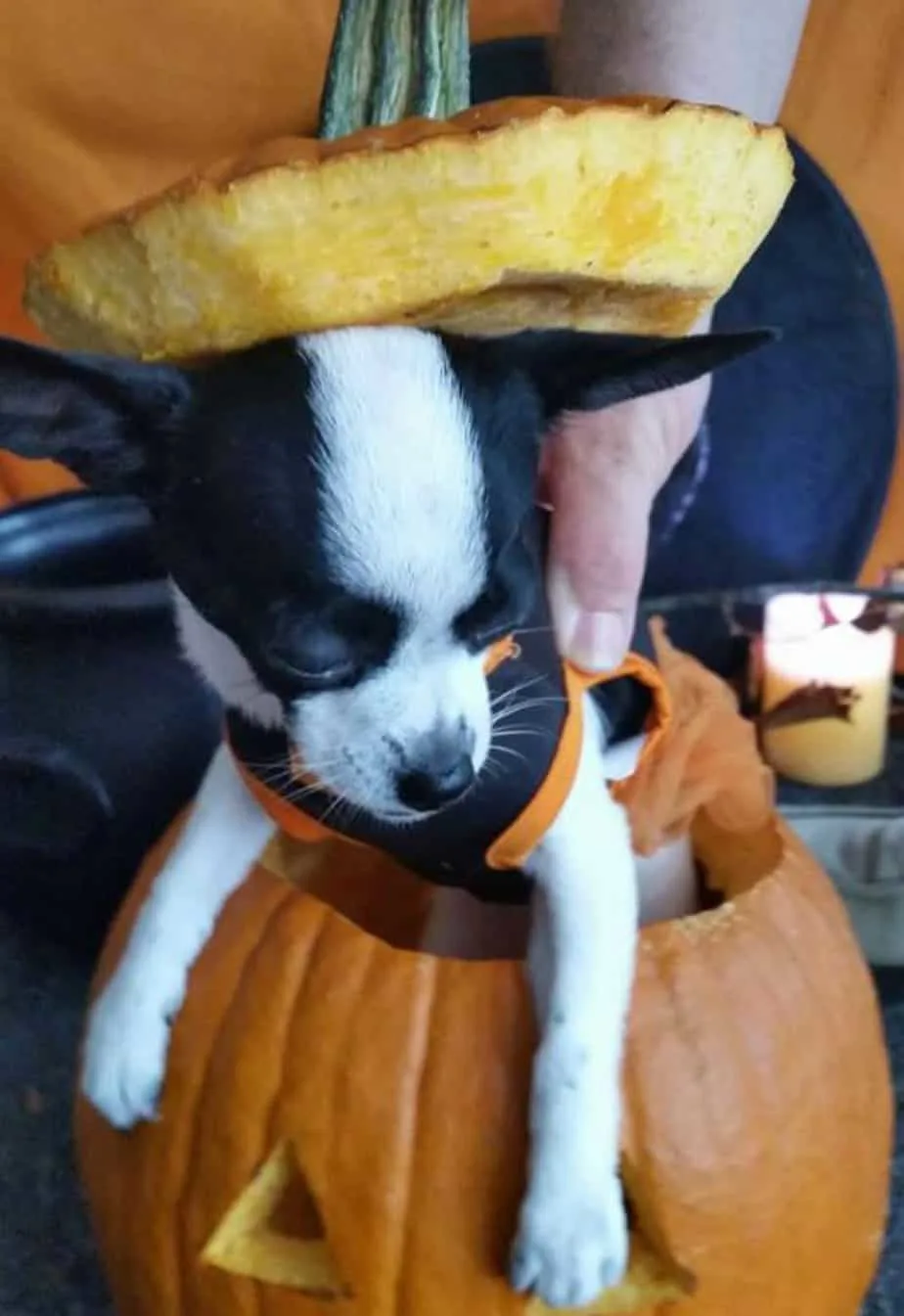 ---
I LOVE minions and I doubly love chihuahuas in minion costumes! Merlin here belongs to Fawn Frazer.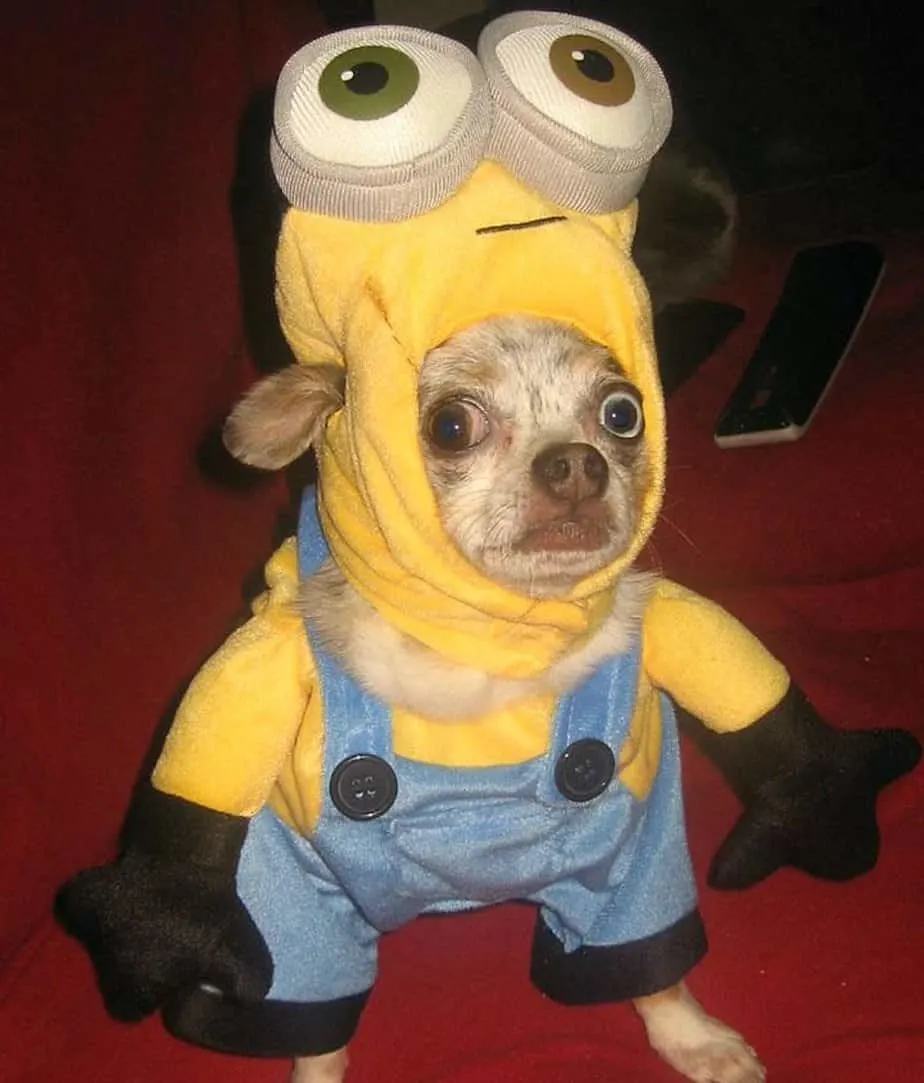 ---
Shaz Palmer is the pet parent of this little devil named Bailey.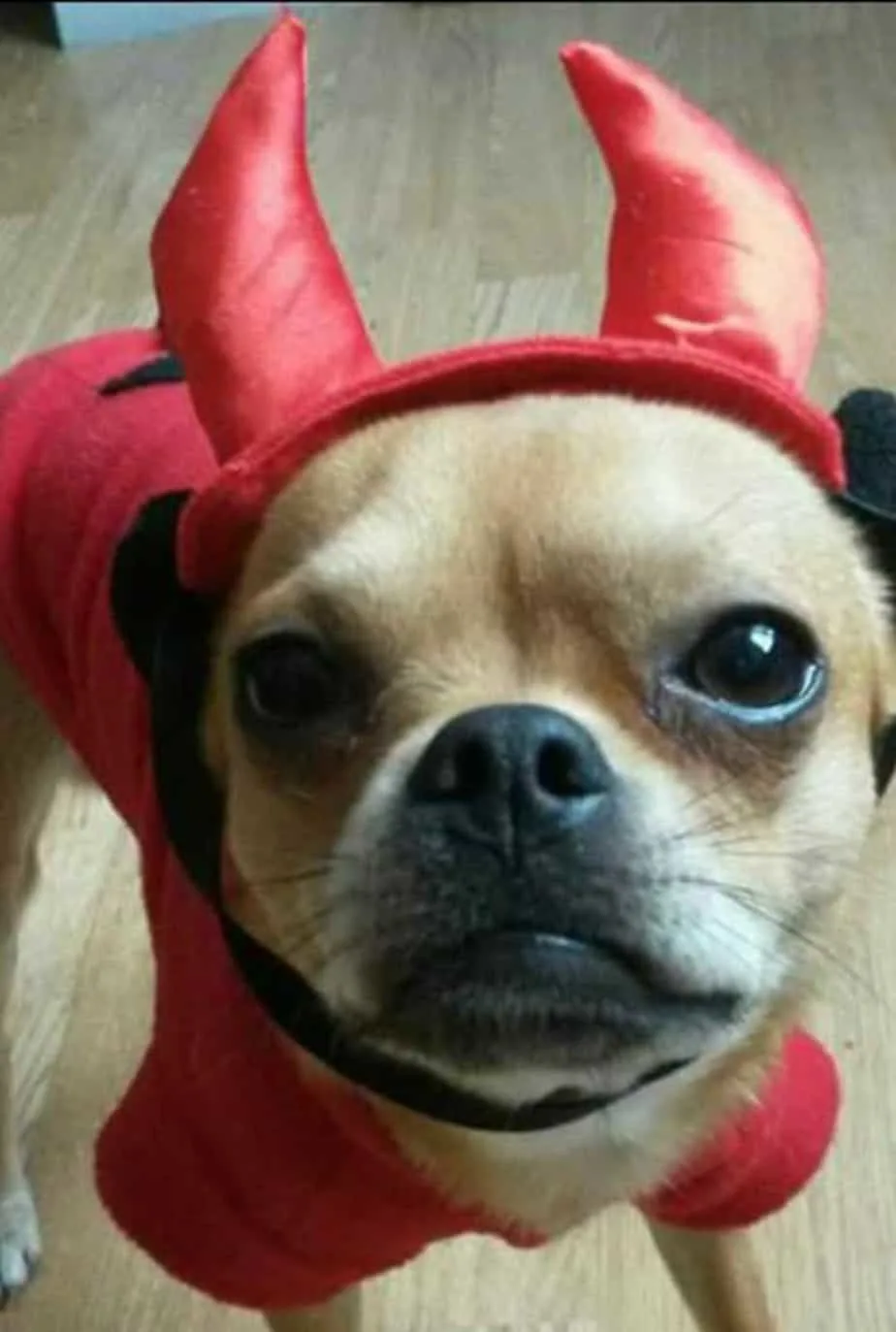 ---
This busy little bee is Bernard who belongs to Corvette Dolphin.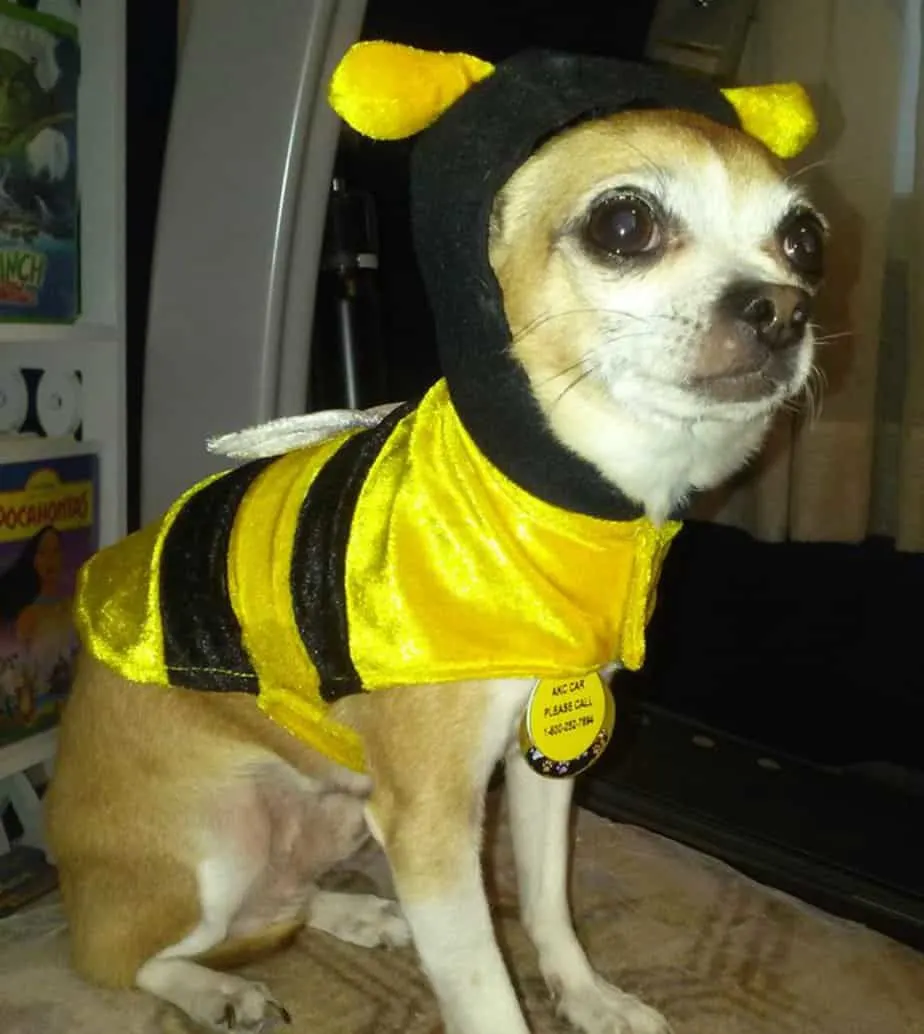 ---
Tina Margarita Fina is the cutest little hotdog out there, isn't she? Kelli Kraft is her mom.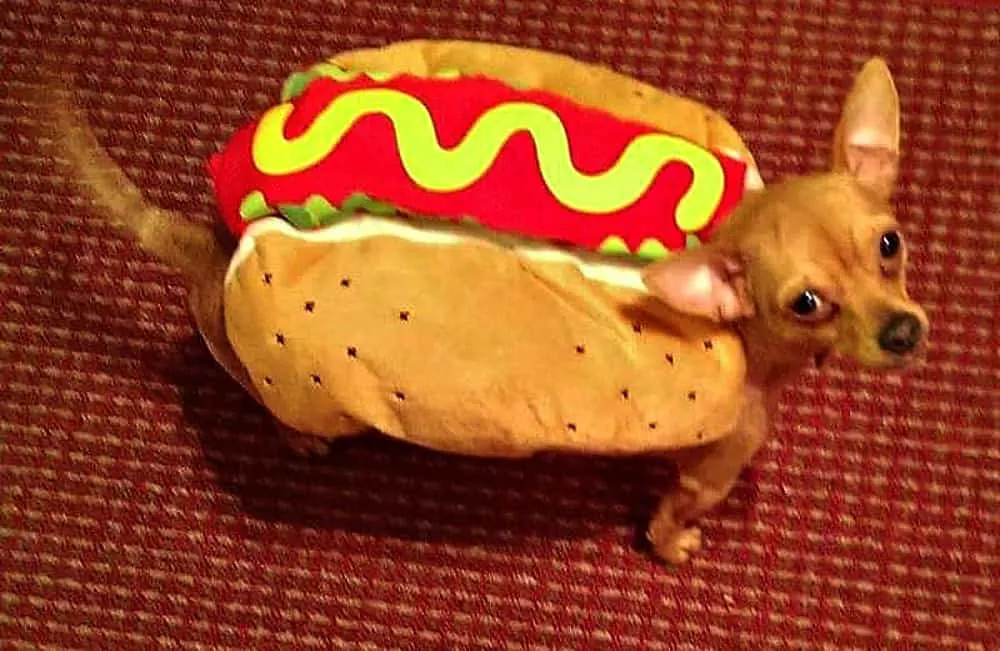 ---
Kadejuah Neblina owns this little supergirl.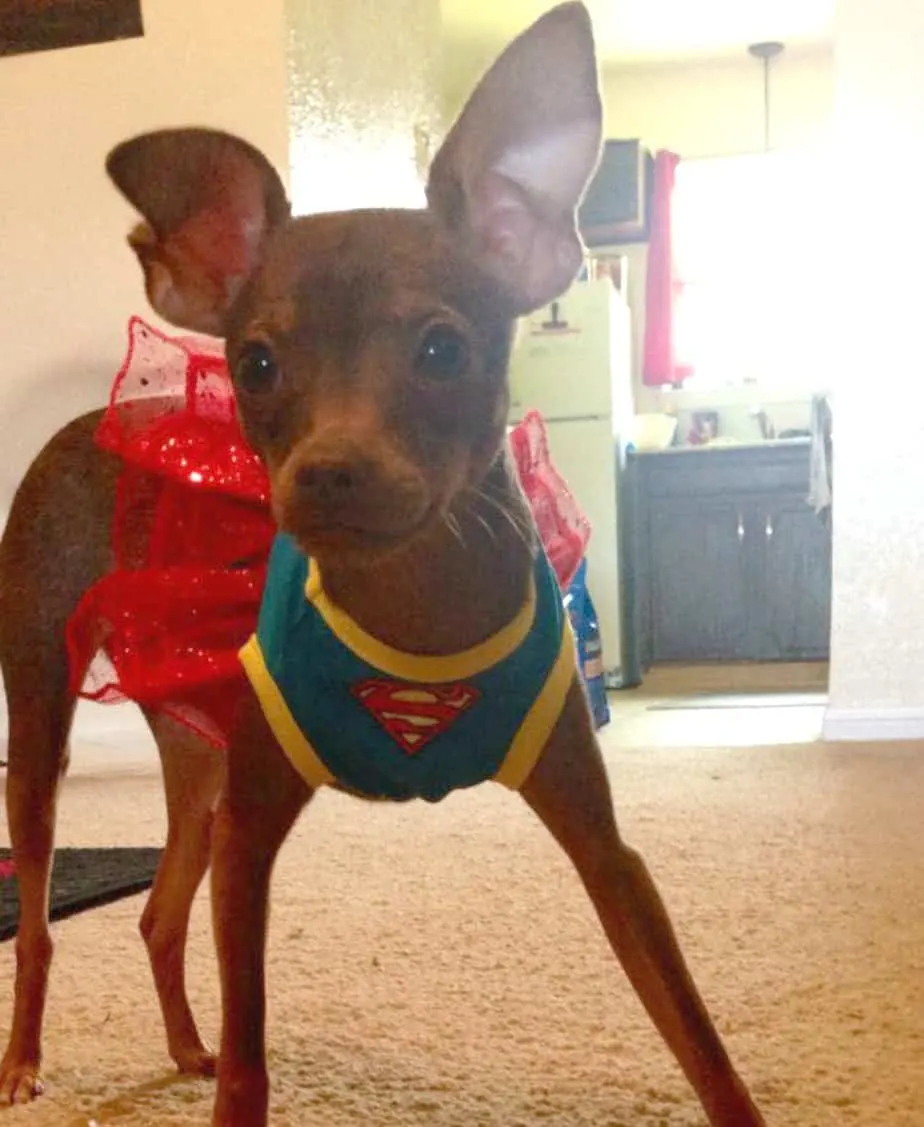 ---
Cookie looks pretty dressed as Elsa from Frozen. Alicia Hernandez is the parent.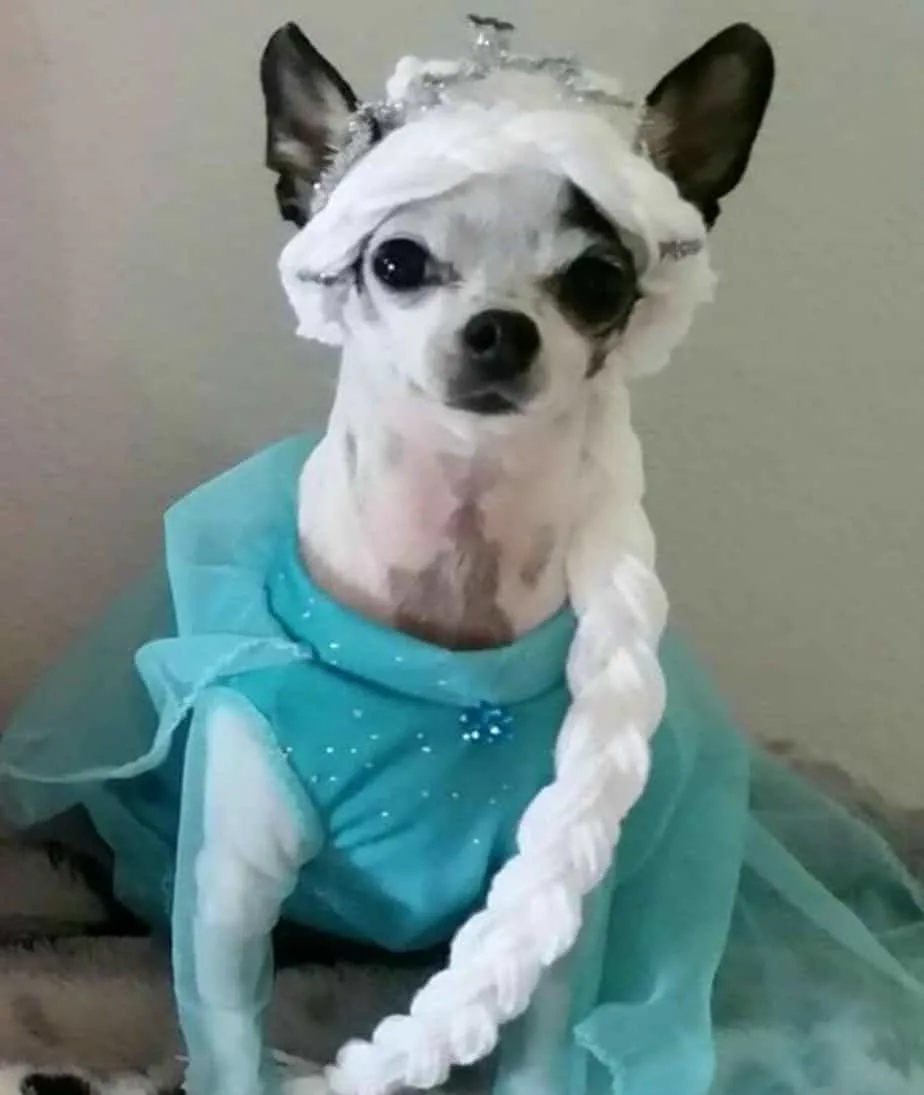 ---
This little Tauntaun (from Star Wars) is Jim and he belongs to Mary Olp.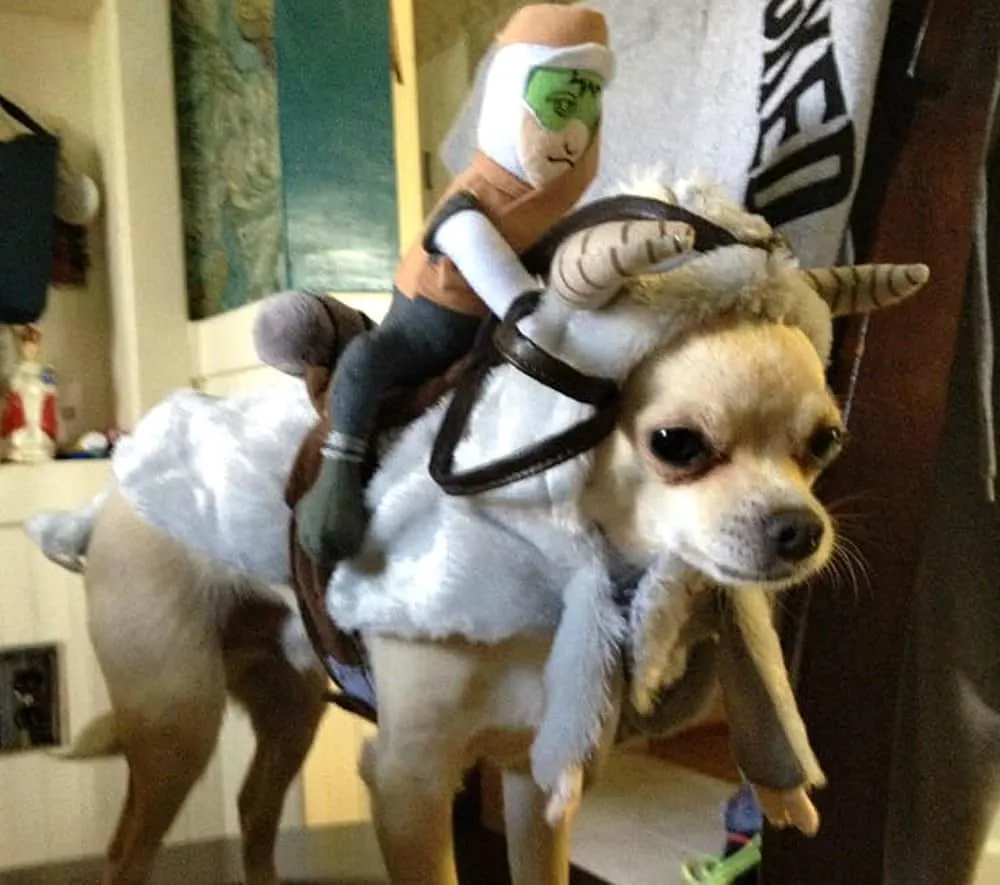 ---
This is Jenny Elliott's little pumpkin.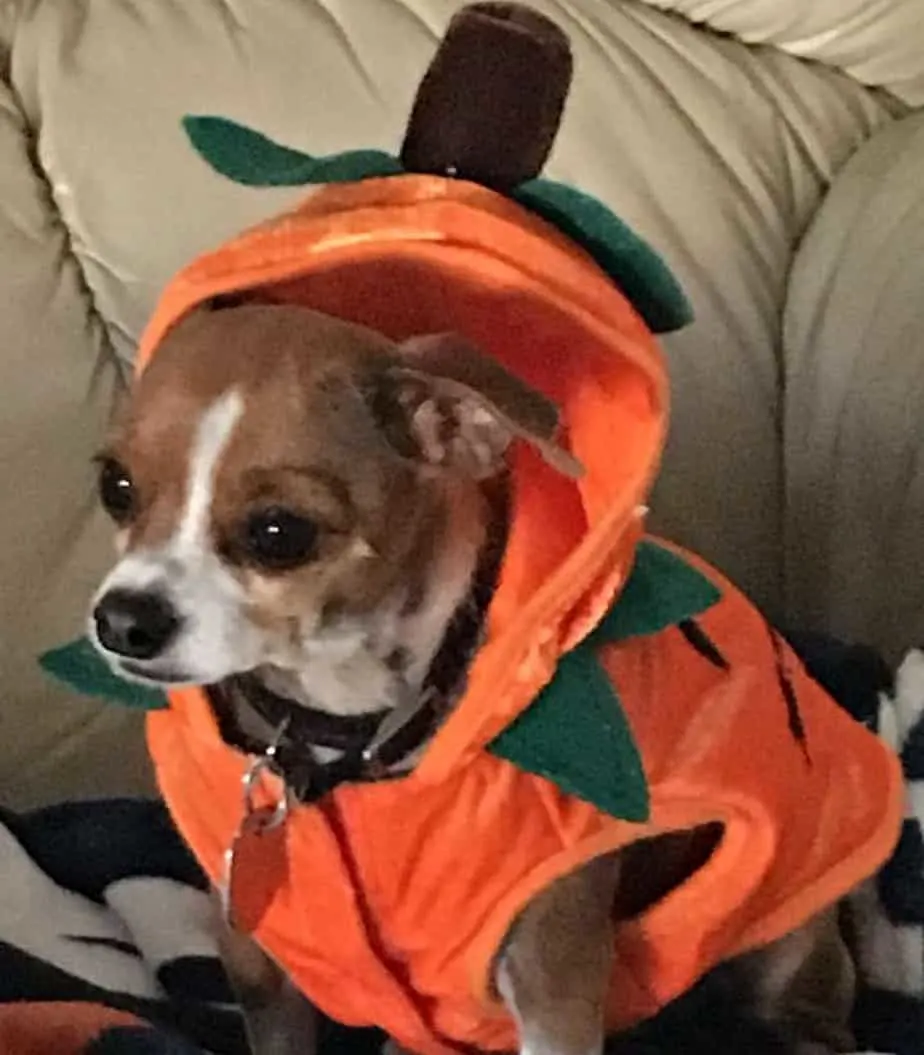 ---
Is this an Ewok costume? Or a teddy bear? I'm not sure but it's cute. Denise Simmons is the pet parent.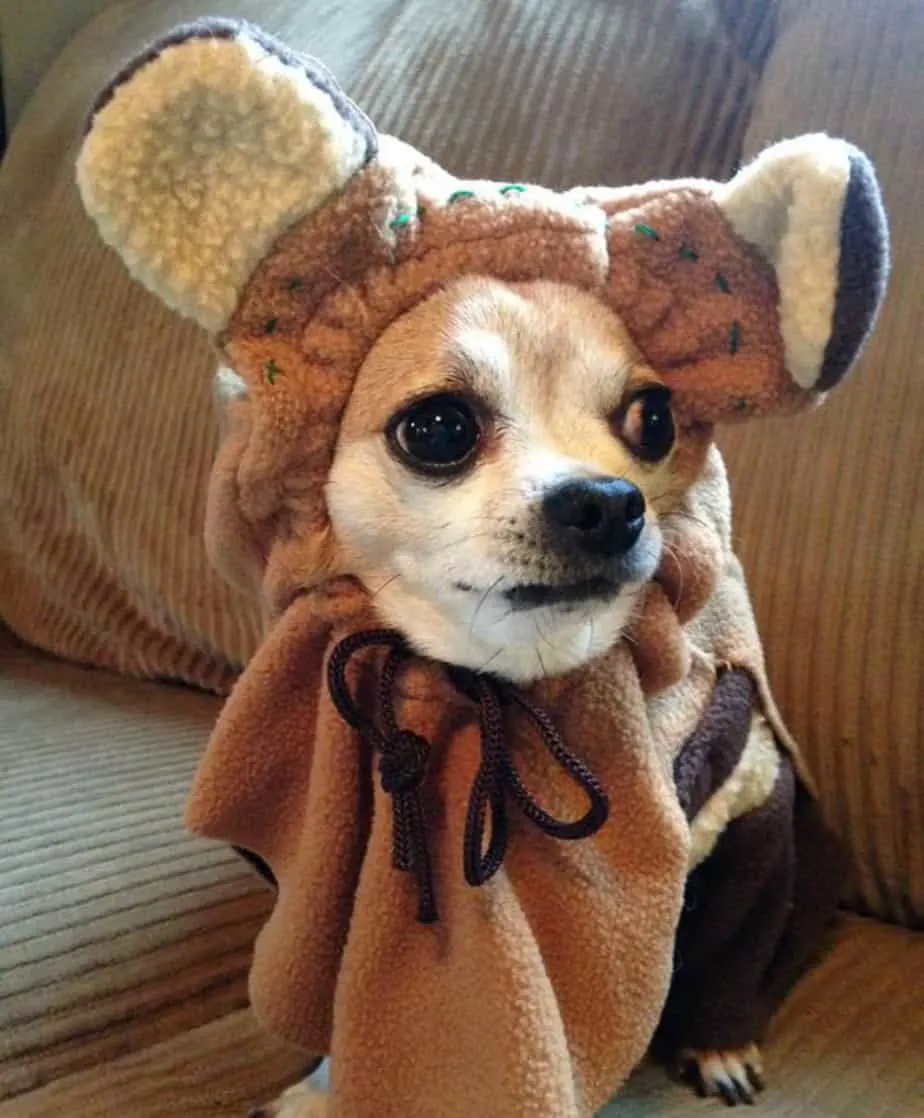 ---
Maria Aleo owns these little Mexican amigos. They are Sofia, Selene, Samantha and Amber.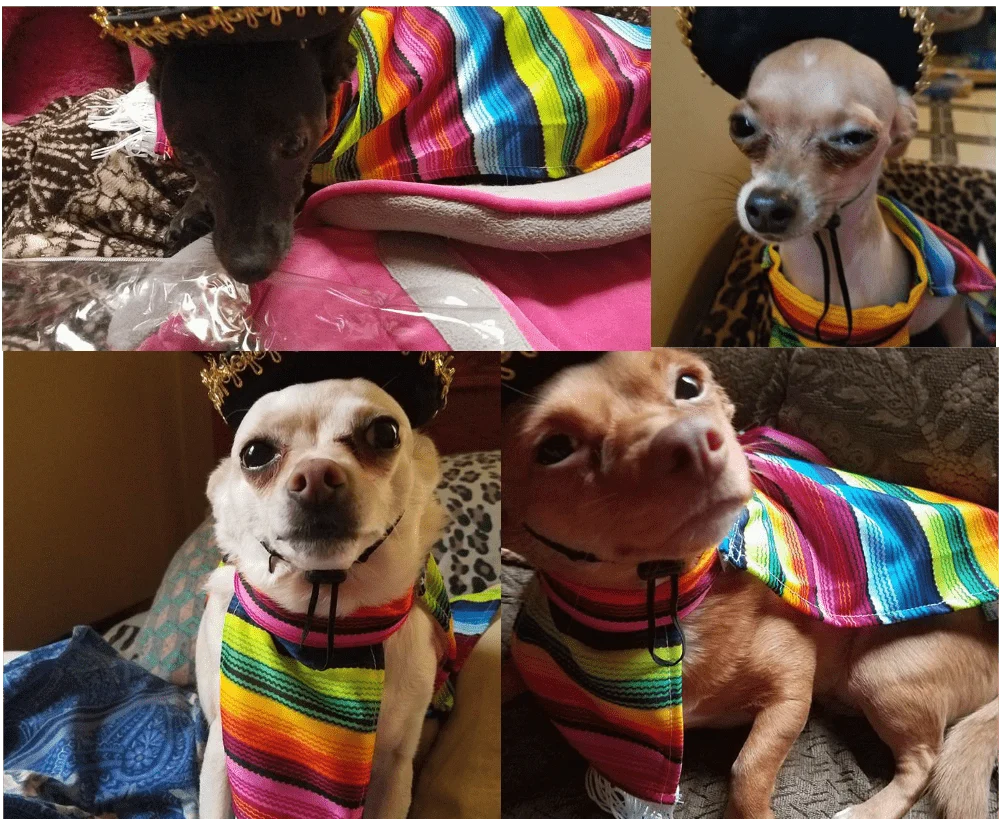 ---
These 3 babies have crossed over the rainbow bridge but they belonged to Monica Torres. They are Bandit, Mistie and Princess.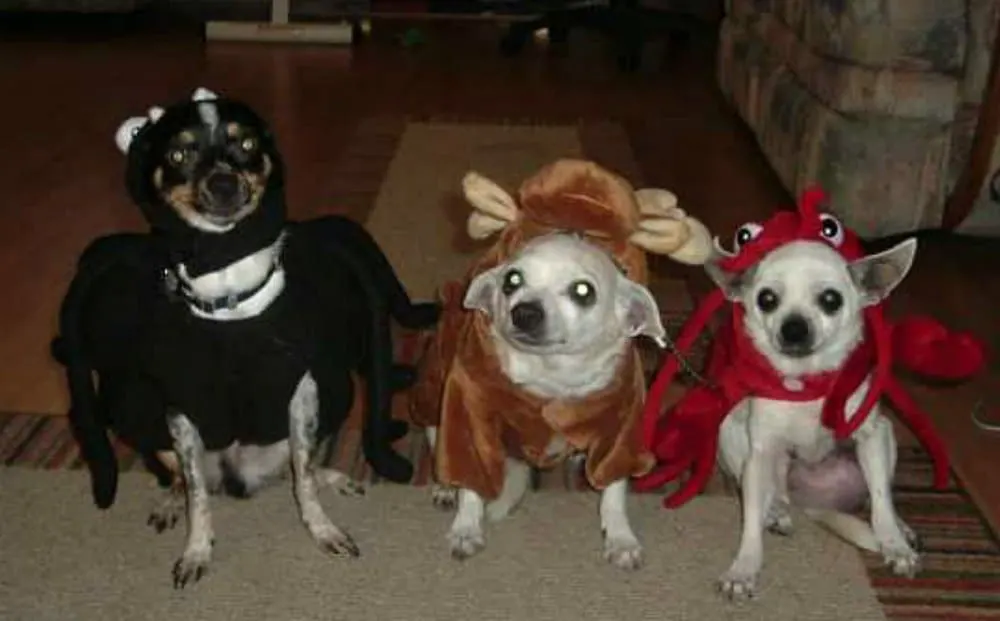 ---
These 2 cuties belong to Nessa Mj Abukaeiba. The pumpkin is Pedro and the devil is Mj.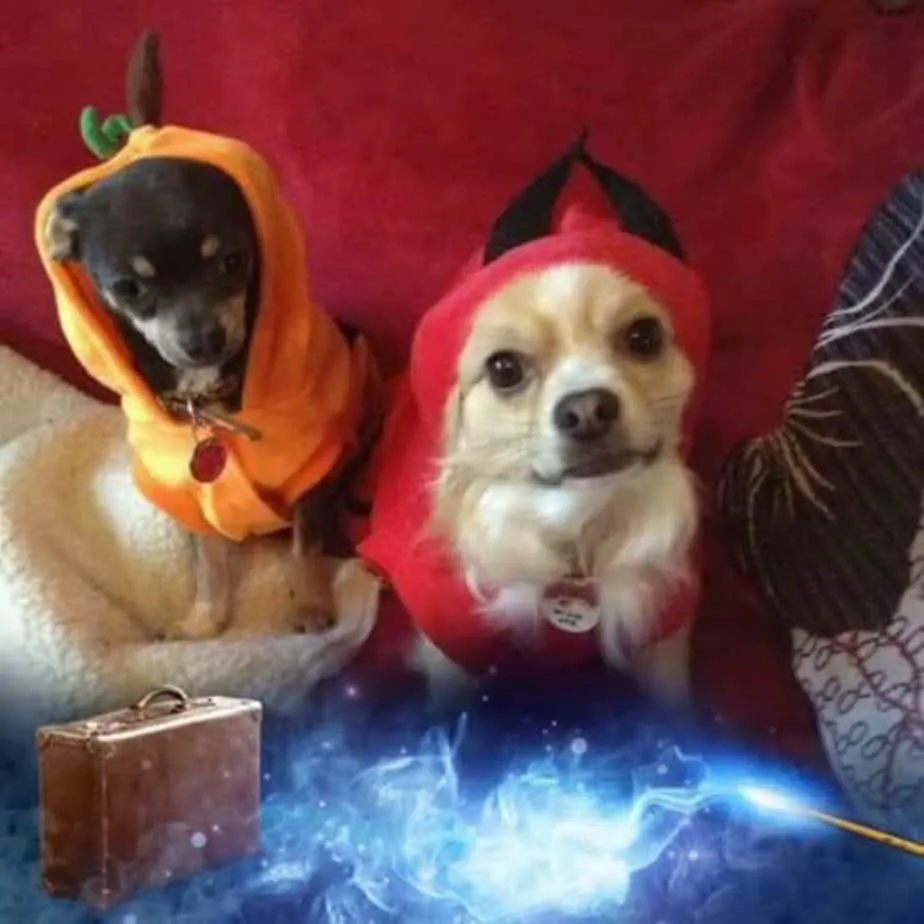 ---
Daisy is in the pumpkin and she belongs to Tammy 'Mccaskey' Figueroa. Love the Minnie Mouse carving.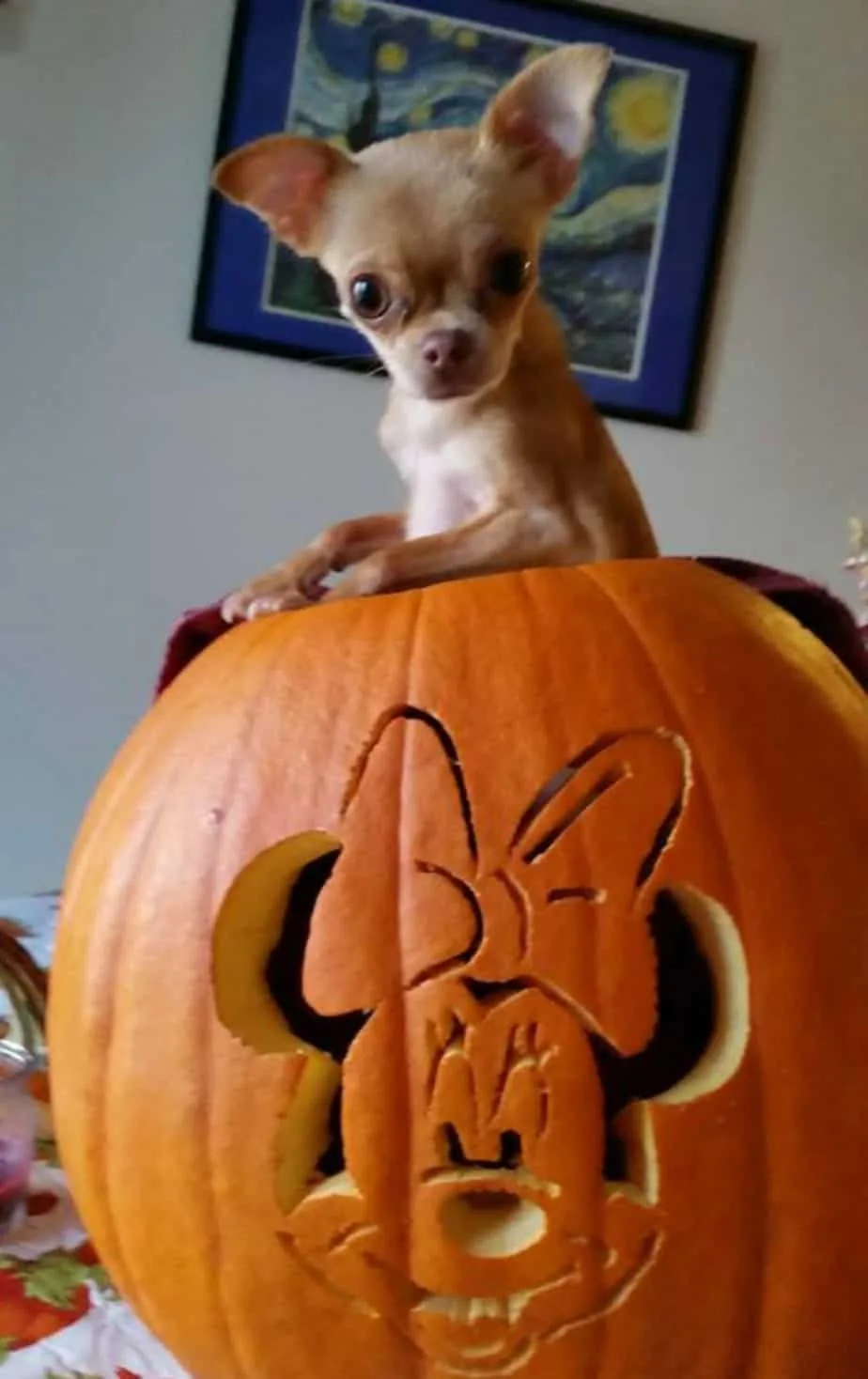 ---
This is Chachi and Lilo and they belong to Michelle Amethystria Clifford.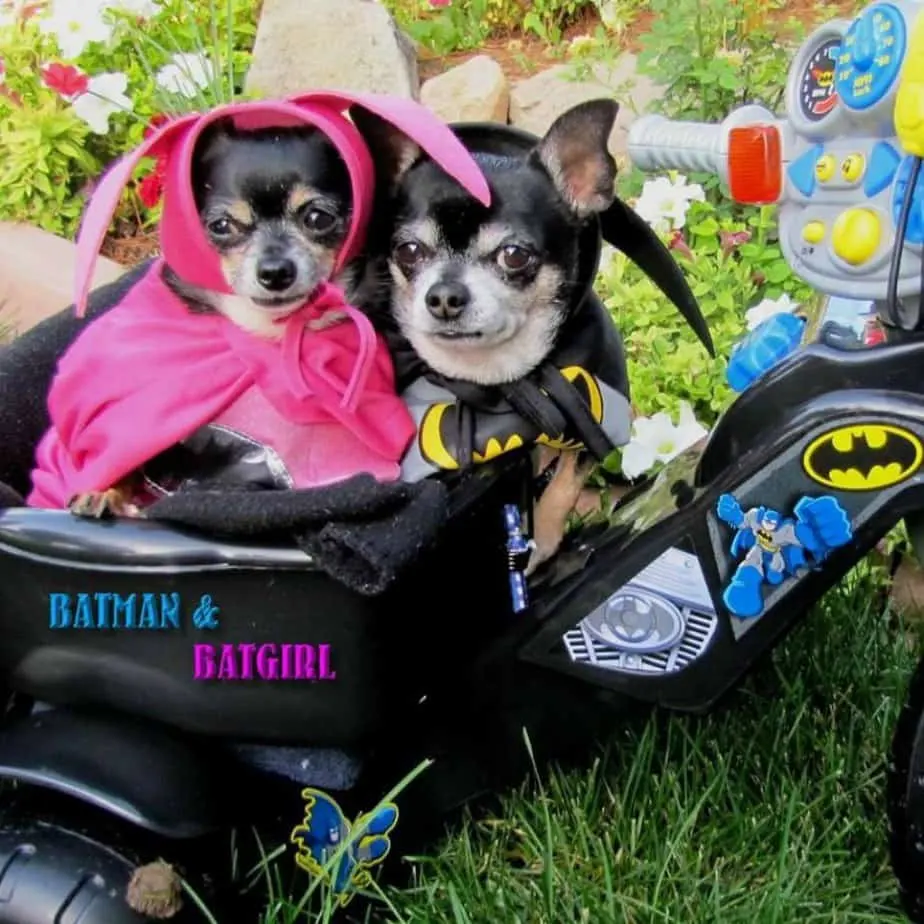 ---
Kimmy Bowarchuk is the mom of this little taco who's name is Mila.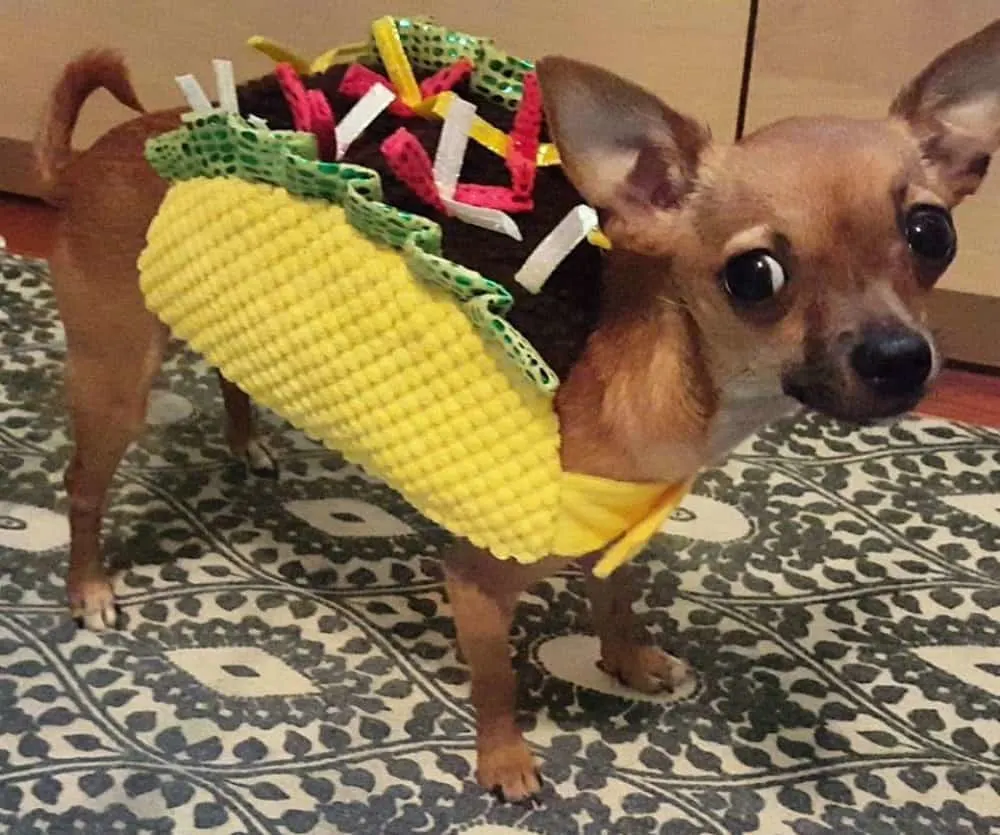 ---
Thor cracks me up as a little cowboy. He belongs to Denise Keyser.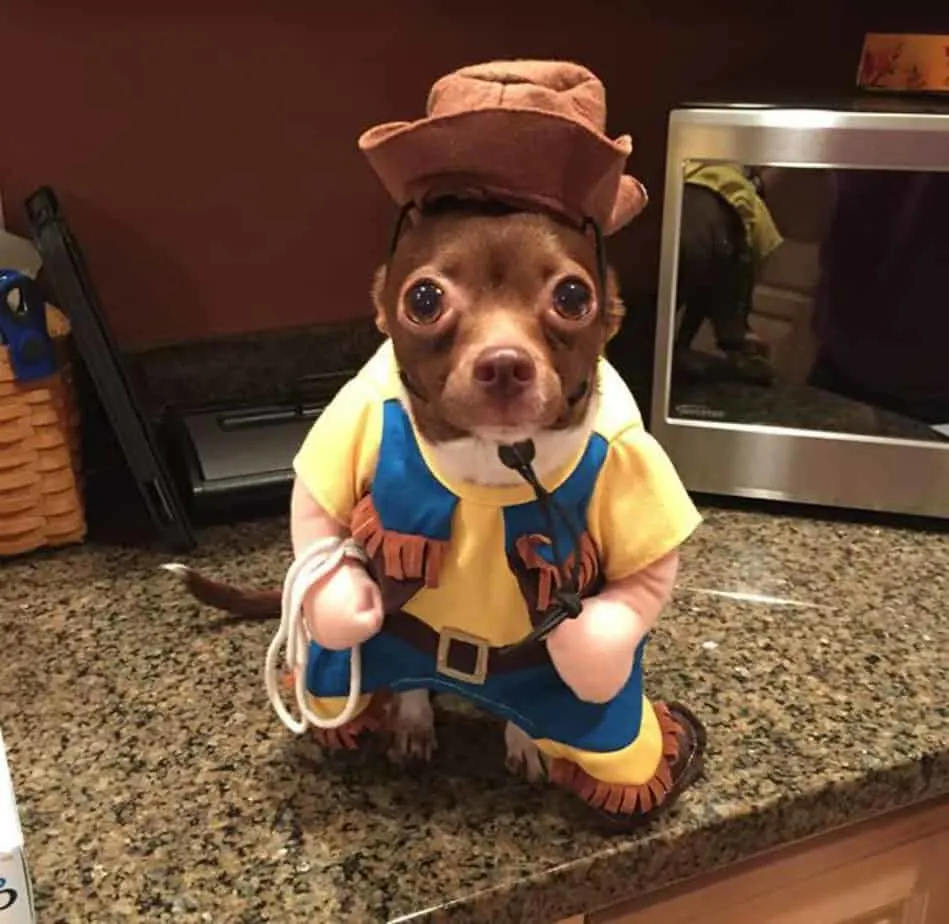 ---
Danielle Marie Loy is the pet parent of this chi-latte. That's an interesting costume, isn't it?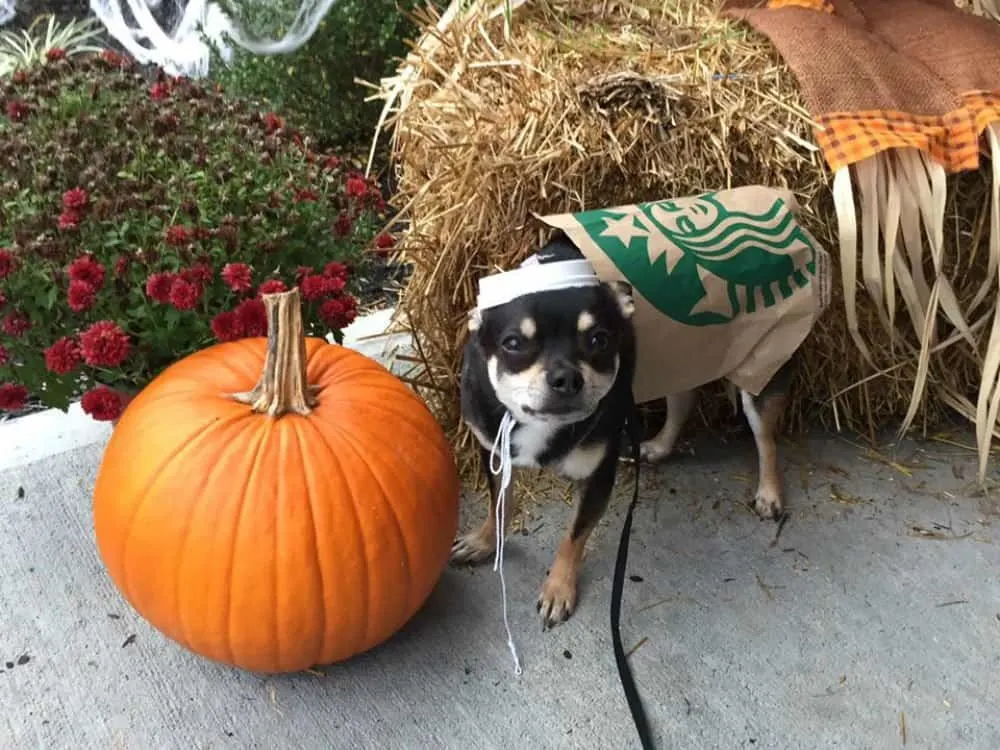 ---
What a great photo! Karen Cocks is the parent of Echo the witch.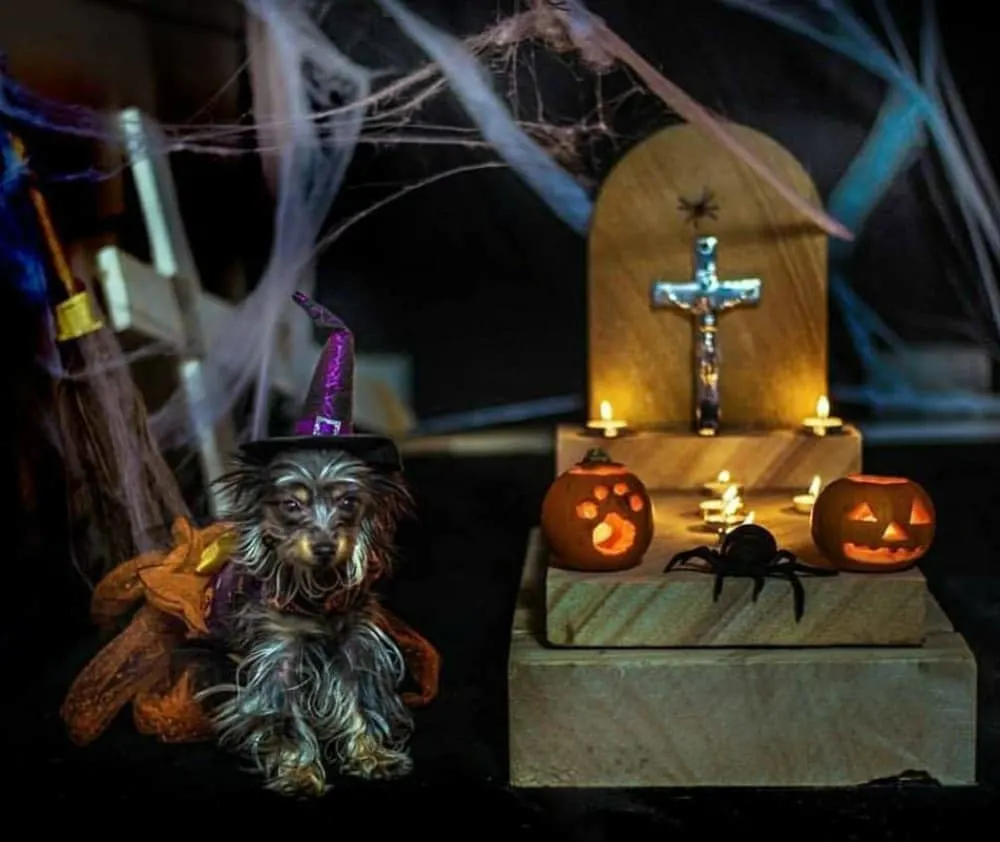 ---
Here we have a beautiful girl in a beautiful dress. Lisa Englander is the mom (check out her ad for Snooty Pooch in the sidebar)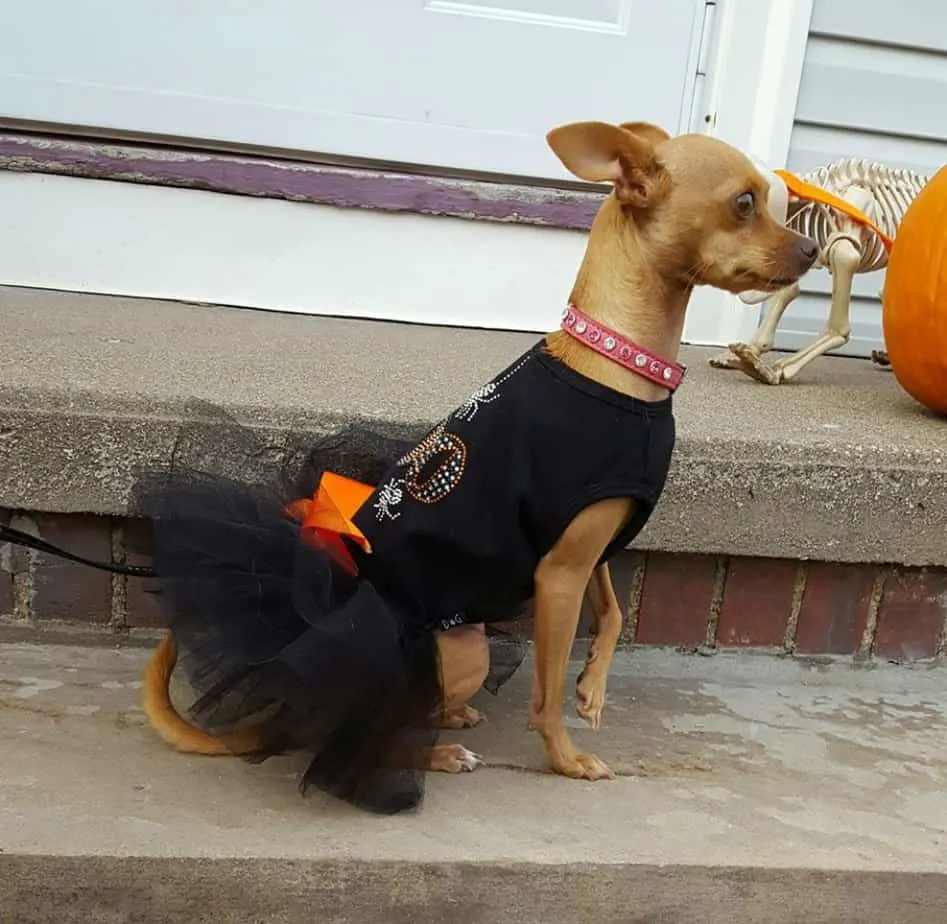 ---
Last but not least, I had to include my little Lucas. He isn't included in the 22 dogs but I wanted to include him because he's my baby (and it's my blog, right?).
We aren't really doing a costume this year but he does have his pumpkin sweater (ignore the laundry baskets in the background please, LOL).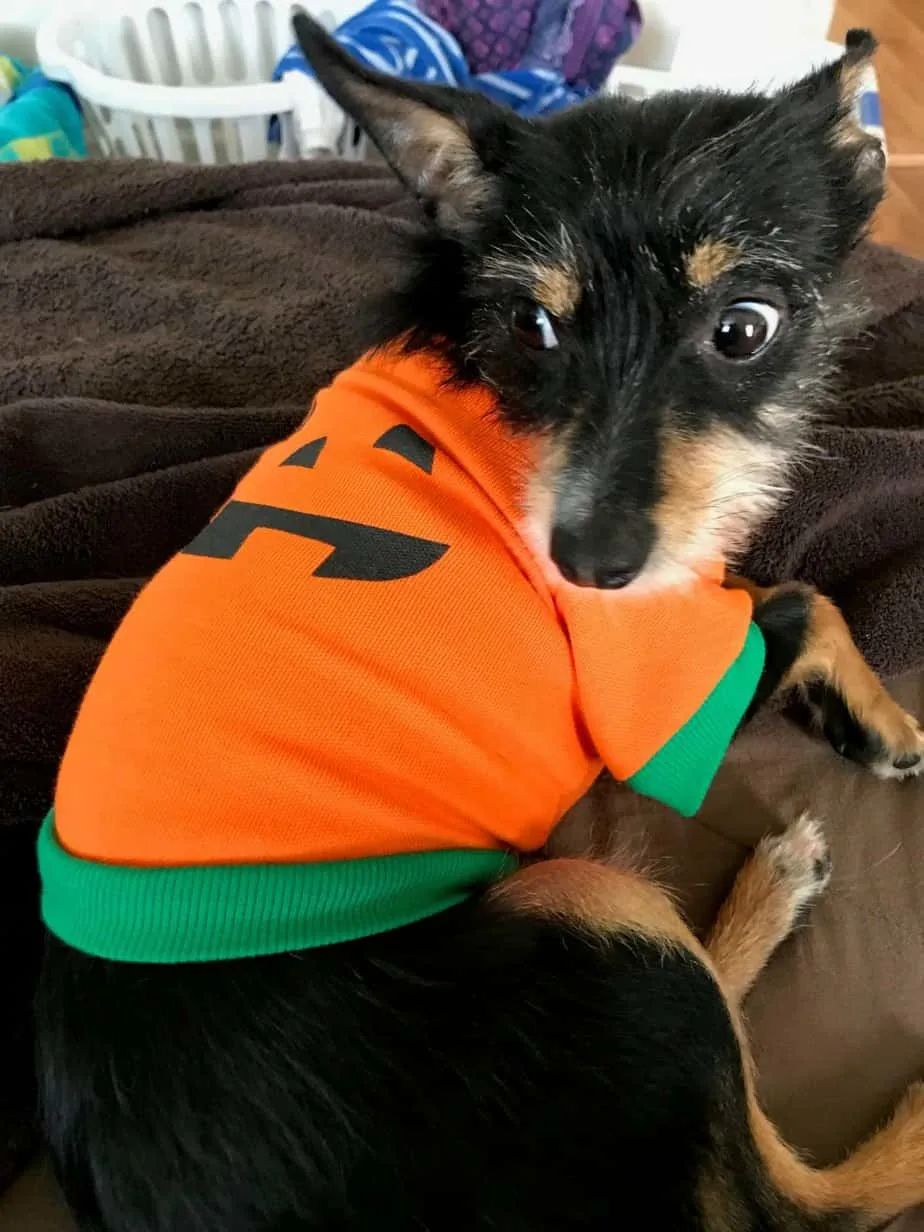 ---
So which one is your favorite? Are you dressing your dog in a Halloween costume this year? Feel free to share your Halloween cutie photo in the comments below.