This post contains affiliate links, and I will be compensated if you make a purchase after clicking on my links. As an Amazon Associate I earn from qualifying purchases. Learn More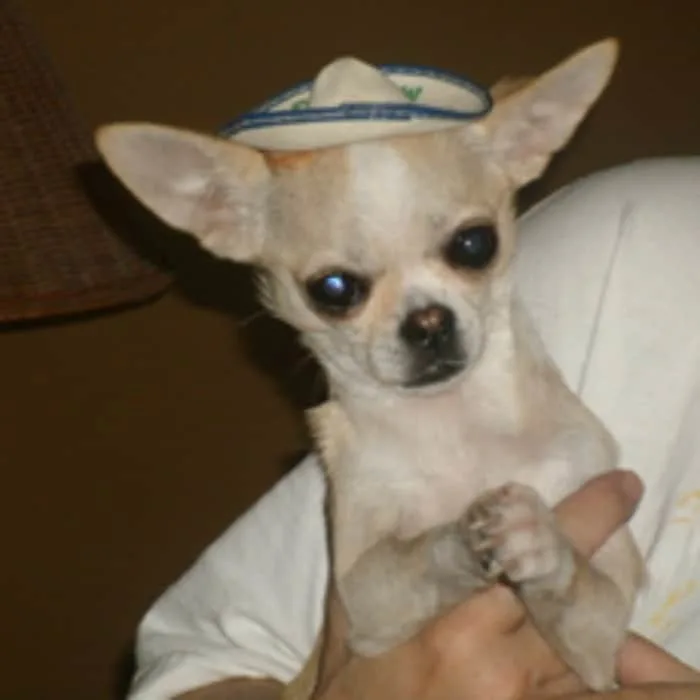 I got my Chi when I flew to Pennsylvania to get her from my daughter-in-law who ended up with her and her brother.
She hated me at first sight, I was scared of her and I had to fly back to Illinois with her. I tried to get them to give me the boy dog because he liked me but they wanted to keep him.
Finally she jumped up on my lap with her brother and I just picked her up at held her till we were leaving to go to my daughter's where I was staying.
Once we got there she was fine with me but no one else. She was just wonderful on the plane. She never made a peep even though our plane was delayed at one point.
Finally I got her home and she hated my husband. She would growl when he would try to get into bed. But she grew to love him like she loves me but she doesn't like many other people.
We adore her! She is the most loving dog and wants to cuddle all the time but she still doesn't like it when my husband kisses me goodbye.
Her name is Khloe and she has a fur sister named Sadie. They have learned to love each other. I wouldn't trade my little Chi for anything!!!!
Debbie Kerns