This post contains affiliate links, and I will be compensated if you make a purchase after clicking on my links. As an Amazon Associate I earn from qualifying purchases. Learn More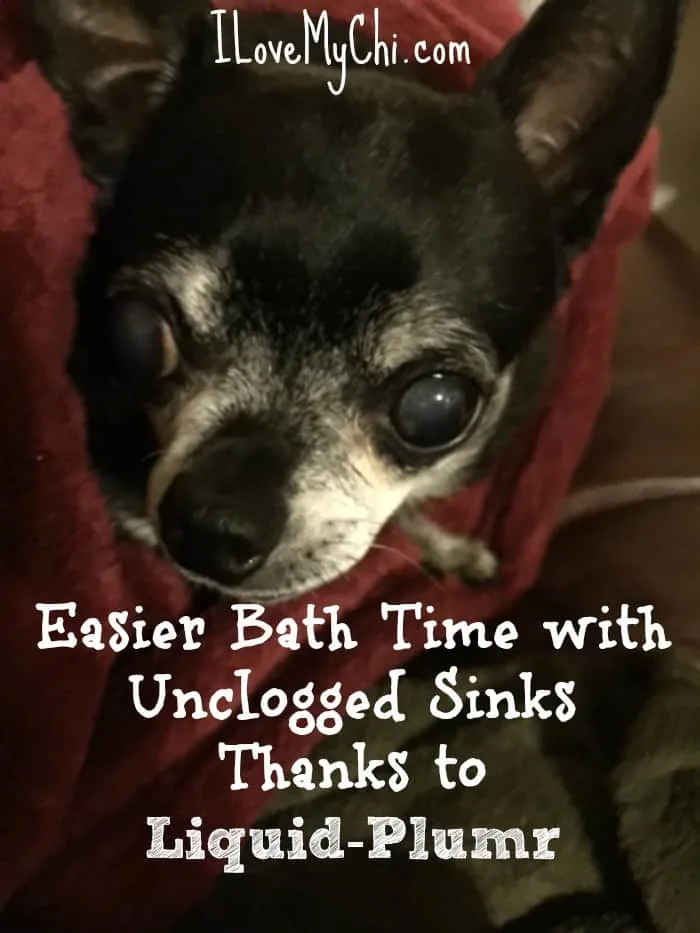 This spring has been particularly rainy where I live. And rain means mud. Since my home is close to a swamp, it seems to flood a lot when we have rain and my yard ends up looking like a giant mud puddle.
Kilo, being a Chihuahua and low to the ground comes back in with the lower half of her covered in mud so she is getting more than her share of baths lately. I do keep a towel by the back door and wipe her off when she comes in but sometimes, that just isn't enough and it's bath time then.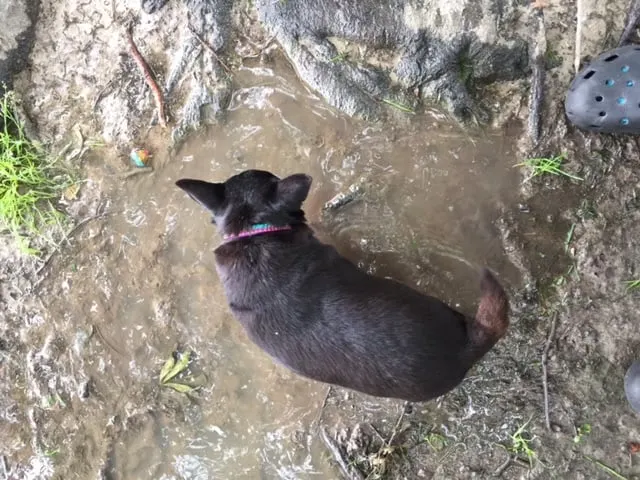 Which leaves my sink looking like this: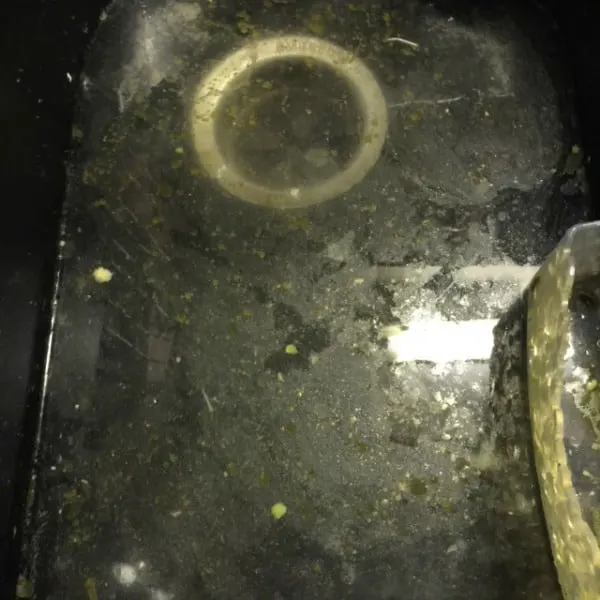 Now I can't blame Kilo's hair totally for clogging my sink. It is the kitchen sink after all, so it gets clogged with food remnants too. But the added dog hair sure doesn't help. My bathtub where I bathe my 2 big dogs gets like this too (minus the grease). It's disgusting and there's no way I'm going to put my fur baby in that!
I'm not a plummer and I can't afford to call one every time I have a clogged sink. So I was really happy to try Liquid-Plumr during their #DogComeClean campaign this month.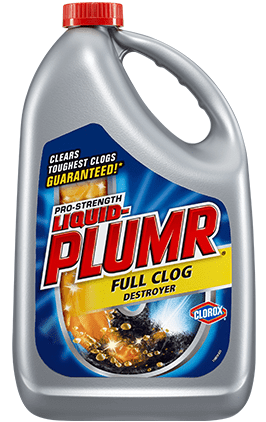 One of the cool things they are doing with this campaign is partnering with Denver the Guilty Dog. Check out the video here: https://www.youtube.com/watch?v=alyU3vrr0aI&feature=youtu.be. Every time someone watches this cute short video or shares it, Liquid-Plumr will donate $1 to The Grey Muzzle Organization and to Animal Haven up to $10,000 each, to help find homes for animals.
Anyway, getting back to Liquid-Plumr, I was impressed at how fast it worked. I poured it in, let it set for 15 minutes.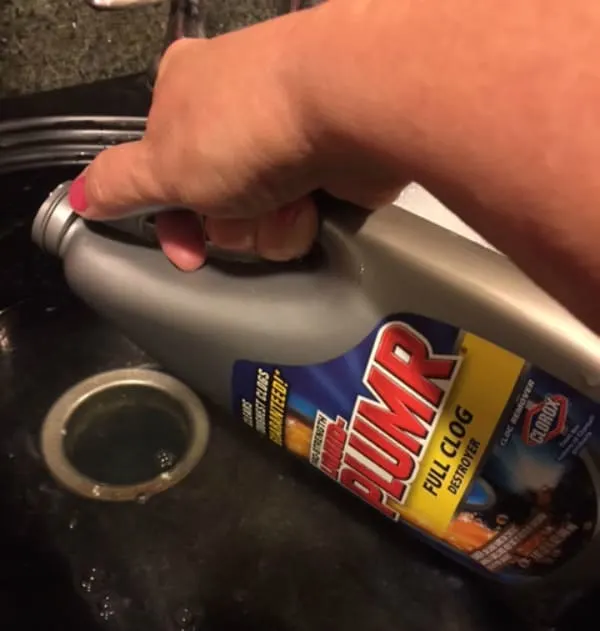 When you use Liquid-Plumr, be sure that pets are completely out of the tub and away from the product at all times. And rinse it out well before bathing your dog in the sink or tub.
I was thrilled with the results: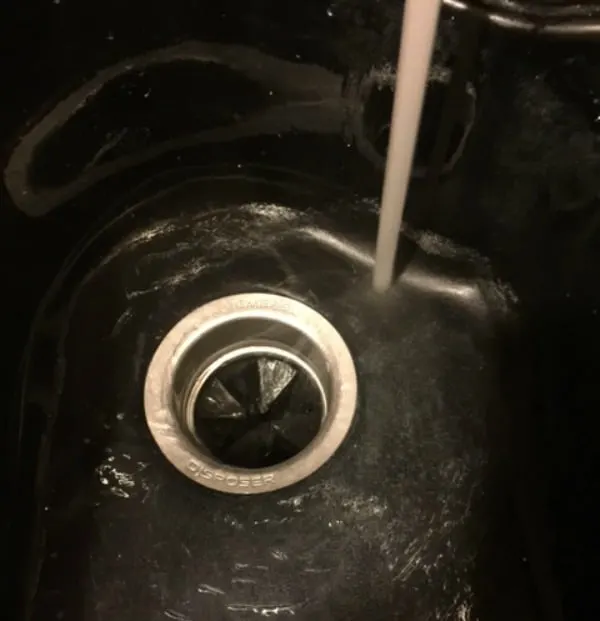 It was so easy even I (who sucks at home improvement and maintenance stuff) could handle this. And if you use Liquid-Plumr once a month, you can keep the clogs from coming back.
Do keep this stuff away from your animals and kids though.
Kilo finally got her bath. Doesn't she look thrilled?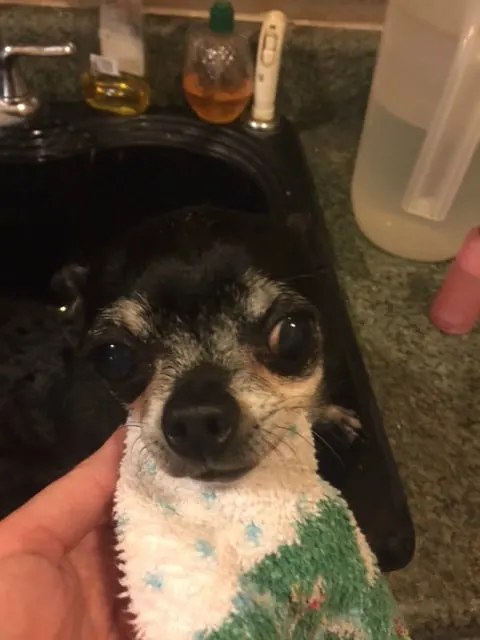 You can also follow them on Facebook here: https://www.facebook.com/LiquidPlumr/
And twitter here: https://www.facebook.com/LiquidPlumr/
Be sure to watch that video too; it's short, only 43 seconds and it's cute and watching and sharing can save doggy lives! Here's the link again to that: https://www.facebook.com/LiquidPlumr/
Have you tried Liquid-Plumr products before? If you deal with pet hair clogging up your drains, you may want to pick up a bottle and give them a try.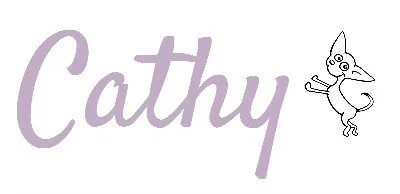 This is a sponsored conversation written by me on behalf of Liquid-Plumr. The opinions and text are all mine.