This post contains affiliate links, and I will be compensated if you make a purchase after clicking on my links. As an Amazon Associate I earn from qualifying purchases. Learn More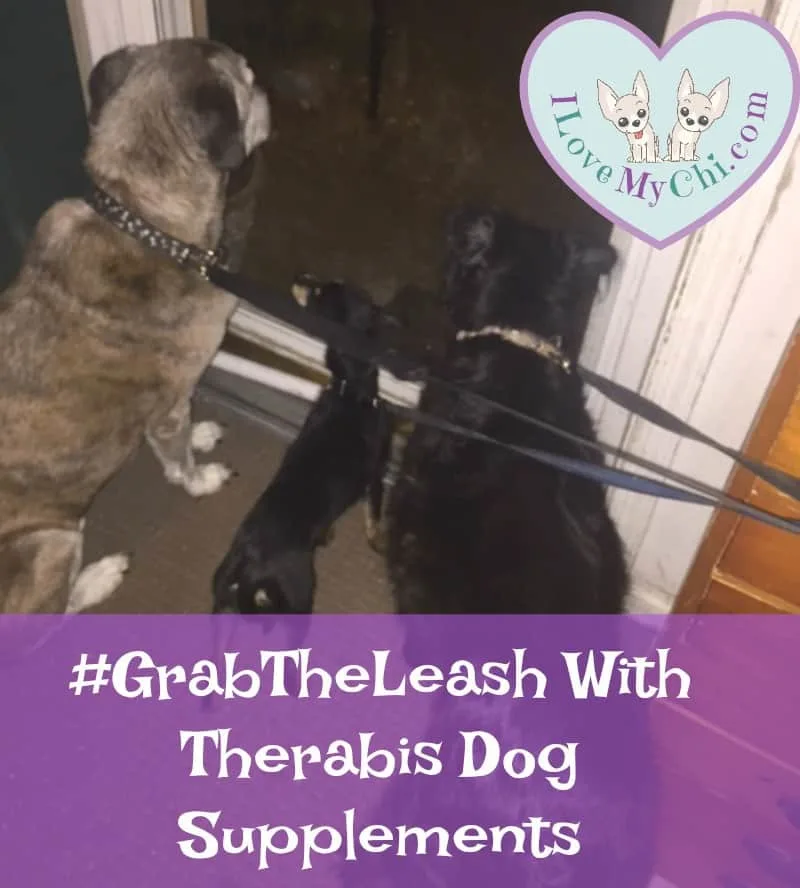 Buddy and Roxy are my old fur babies. They are 11 and 13 and though they have slowed down quite a bit the past few years, they still love their walks. Buddy in particular also loves to chase a ball or stick (and squirrels when he gets the chance).
My son started walking the dogs every evening about 3 years ago and I do believe this has prolonged their lives by getting some daily exercise in. Not to mention it just gives them something to look forward to. I go on these walks too sometimes but I'm a wimp. If it's raining or too cold, I stay home and let the man-child handle it.
I noticed within the past 4 or 5 months, that Roxy, our Australian Shepherd-lab mix was limping occasionally on these walks. And a few times she didn't even want to go on them. This girl loves her walks so if she doesn't want to go, something isn't right. A vet exam showed age related joint issues and we were told to encourage her to exercise as it would loosen her joints but nothing specifically was really wrong.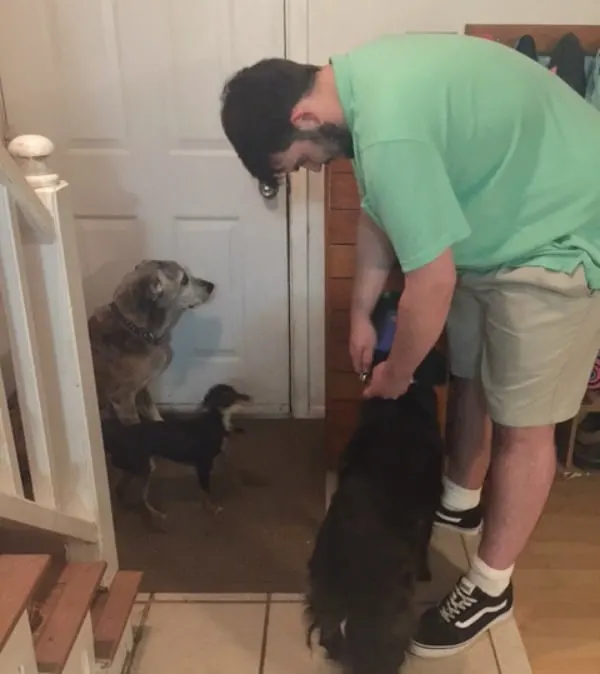 Some tips for walking senior dogs:
Make sure their nails are trimmed.
Keep them hydrated. You can bring along a small bottle of water and one of those little collapsible water bowls if you are going on a long walk. Otherwise, encourage them to get a drink before and after their walk.
Once your dog seems to start to lag and slow down, it's time to head home.
Be careful of cement that is too hot or icy. Also in the winter after walking on icy sidewalks, wipe you dog's paws when you come back in to get any de-icing chemicals off their feet.
Senior dogs love familiarity so stick to a few familiar routes when going for walks.
Enter Therabis
™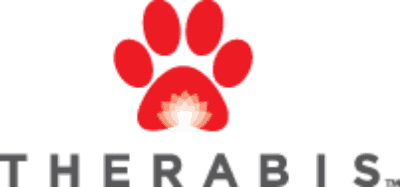 I have been hearing about hemp supplements for dogs for awhile and I have a friend who swears by them for her chihuahua. So I jumped at the chance to try out Therabis Up and Moving supplement for my oldsters. I wanted to see if it would make a difference with their mobility and in particular with Roxy's joint mobility.
Therabis is a powdered hemp supplement for dogs that comes in 3 different formulas, the other two being one for separation and anxiety problems and one for itchy skin. The Up and Moving Formula also includes green lipped mussel, vitamin C and chromium.
Now I know what a lot of you are thinking when I mentioned hemp. You are wondering how I could ever consider giving pot to my dogs. Actually hemp and marijuana are two separate plants. They are similar (like chihuahuas and huskies are both dogs) but they are different.
Hemp is NOT Pot!
Marijuana has THC which is what will get you high. Hemp has Cannabidiol (or CBD) which gives some medical benefits without the psychoactive effect of THC. The confusion is because pot is often called hemp in slang terms. But they aren't the same.
I use hemp oil myself for joint and muscle pain and it works much better than over the counter pain pills. I thoroughly believe in hemp supplements and will continue to use them on myself and my dogs.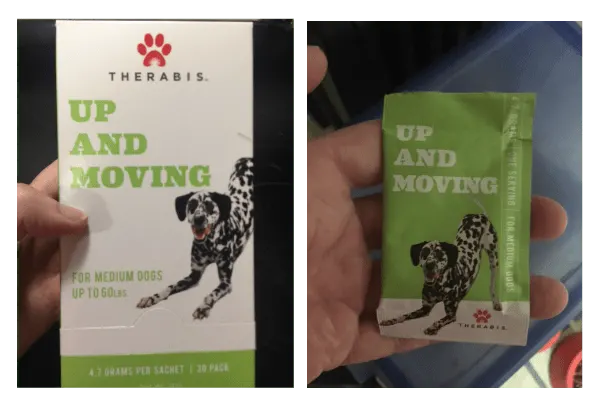 I like that the Therabis dog supplements come in individual packets that you can sprinkle on your dog's food.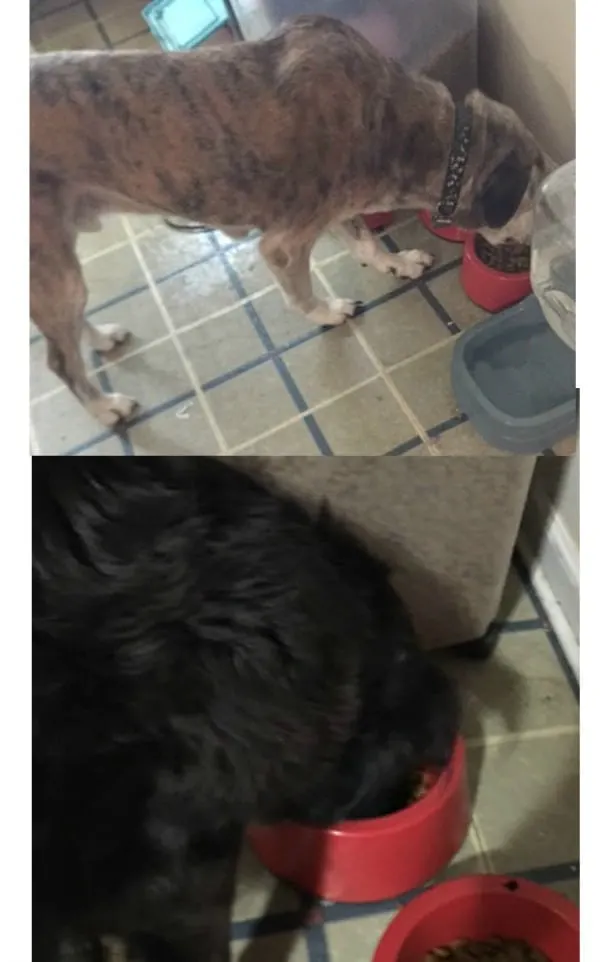 I was worried that my dogs wouldn't eat their food with the powdered supplement mixed in but they didn't even seem to notice. And actually, I have a young chihuahua who I am not using this supplement on, who keeps sneaking the oldies' food. So it must taste pretty good to dogs.
You get a 30 day supply of the supplement packets and you can get them at a cheaper price if you use their subscription service. But if you just want to try one box to see how your dog does on it, you can do that too.
Check out their video:
So you may be wondering how my dogs did after a month of taking this, I'm not sure, but I think pretty well. Buddy doesn't seem as sluggish as he was and Roxy hasn't missed any walks nor has she been limping.
If you want to learn more about Therabis check out their education page.
And I know some of you deal with your dogs having itchy skin, so if you want to check out that supplement, click here.
If you have a dog with anxiety issues, this is the supplement to try. They also have Calm and Quiet treats.
Of course if you want to try the one we did for joint and mobility issues, click here.
Have you tried hemp supplements for yourself or your dog? What do you think about them?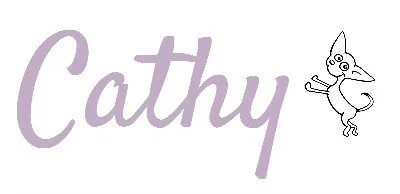 This is a sponsored conversation written by me on behalf of Therabis™. The opinions and text are all mine.