This post contains affiliate links, and I will be compensated if you make a purchase after clicking on my links. As an Amazon Associate I earn from qualifying purchases. Learn More
Hi, I would like to share my story of how I became a chi-guy if you see fit, feel free to share our story on the website.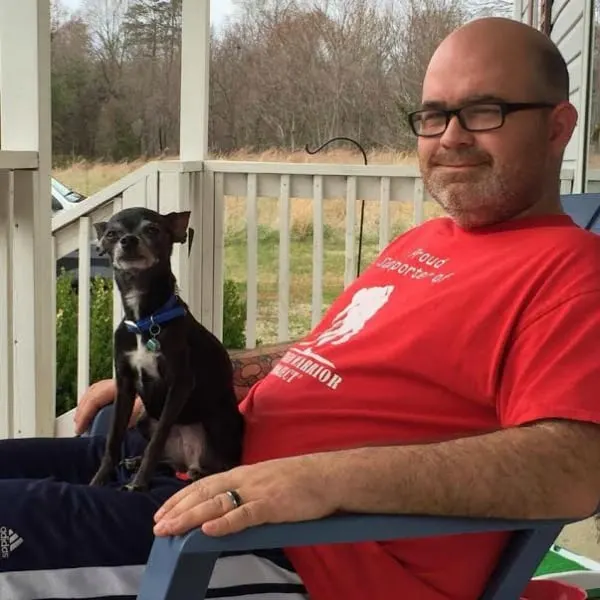 Me and my wife volunteer with Ruff Love Rescue out of Thomasville NC and when the time came and we had room in our home to foster, we went to the rescue and tried to find one who would be the best fit in our family. When we arrived we met a few different pups but none that really seemed to fit in our home.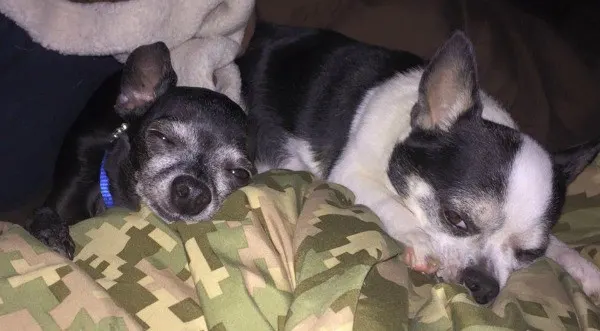 Then the founder said "I think you guys would be great for these two chihuahuas, but they have always been together so you would have to agree to both of them." So she brought out the girl Shade and Magnolia. Shade was long legged and thin while Magnolia lived up to her nickname "Chunk". They came right to us and we knew we had to help these girls.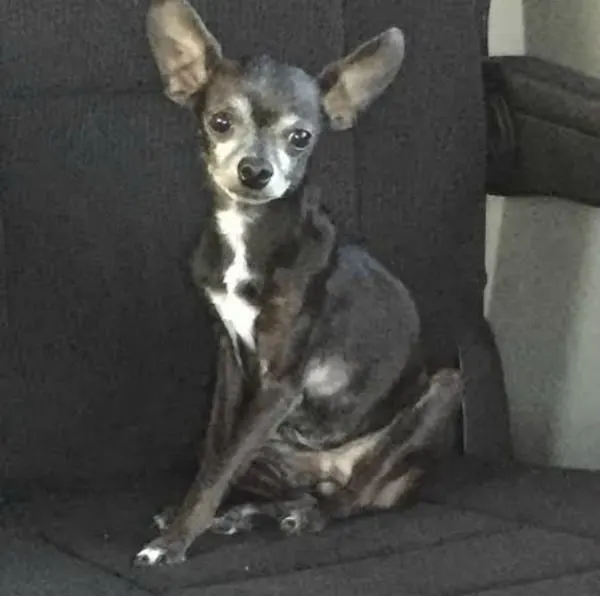 Shade was in great health and thought to be about 14 while Chunk was in heart failure among other things and on about 4 different meds to try to help her get better. Shade weighed about 4 pounds and Chunk weighed about 12 pounds.
From the start Chunk refused to eat anything with medicine in it, and after a couple days with no meds, we had to take her to the vet. After her check up the verdict wasn't good, sort of a catch 22, because her heart medicine was sending her into kidney failure and the kidney medicine would affect her heart. We were told to let her do what she wanted and live out her last weeks as happy and comfortable as she could do so.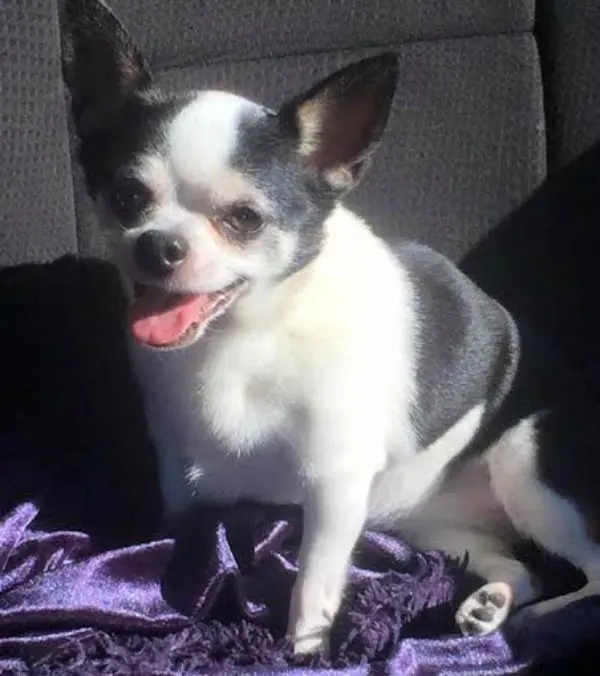 Shade never left her sister's side; always laying on her and watching over her, and then something happened. Chunk started loosing weight and becoming more active. She even started running which she hadn't done since we brought her home. As Chunk started getting better, I think Shade knew she didn't have to take care of her as much and started giving Chunk more space and letting her explore more.
When we took them both back to the vet for their checkups after 6 months, Chunks blood work was almost perfect and she had trimmed down to about 6 and a half pounds! Shade was a bit different, we found out she had cancer and had slowly been loosing weight.
Once we got home, it was like Chunk had understood everything that went on and started taking on the role Shade had played in taking care of her sister, just like she had done for her. Chunk stayed by her side and comforted her for about 3 months until Shade passed.
Chunk has been with us now for nearly 2 years and is our forever foster because of her original medical conditions. The pup that was given a couple weeks has been with us camping, and to the beach and is now running and playing with our newly adopted chihuahua.
I had never bonded with an animal like I have with Shade and Chunk. I am thankful everyday for the time and lessons they have taught me about taking care of each other and not giving up, because if a 12 pound tiny chihuahua can overcome the big problems she had, anything is possible.
Thank you for taking the time to read my email I have attached some photos if it isn't apparent Shade is the black chi and Chunk is the black and white one.
Thanks again,
Howard
Note from Cathy: I love Howard's story of these 2 special little girl and am so thankful he and his wife gave them a good home. Thanks Howard for being a foster daddy. Wish there were more guys out there like you.