This post contains affiliate links, and I will be compensated if you make a purchase after clicking on my links. As an Amazon Associate I earn from qualifying purchases. Learn More
This post is sponsored by Natural Balance, and the BlogPaws Professional Pet Blogger Network. I am being compensated for helping spread the word the word about Natural Balance Wild PursuitTM I Love My Chi only shares information we feel is relevant to our readers. Natural Balance is not responsible for the content of this article.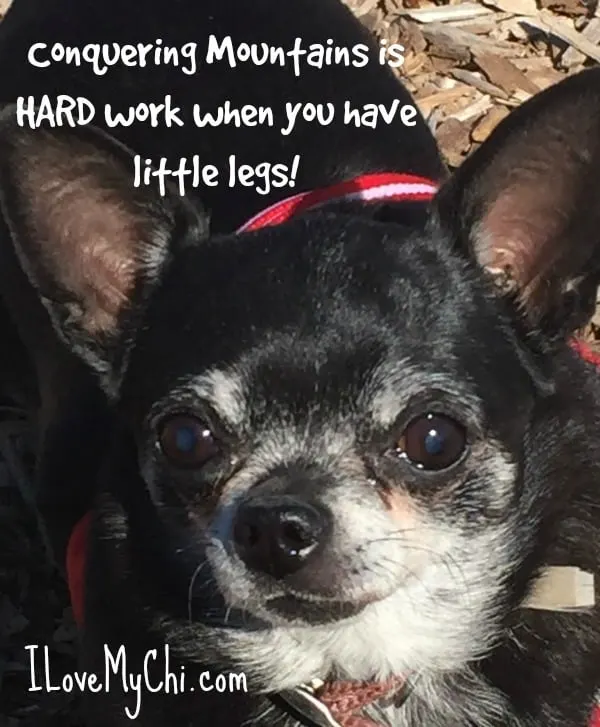 Okay, I'm sure those of you who live in mountainous areas would probably laugh at my mention of "mountain", but hey, it's the only mountain within a couple of hundred of miles of us.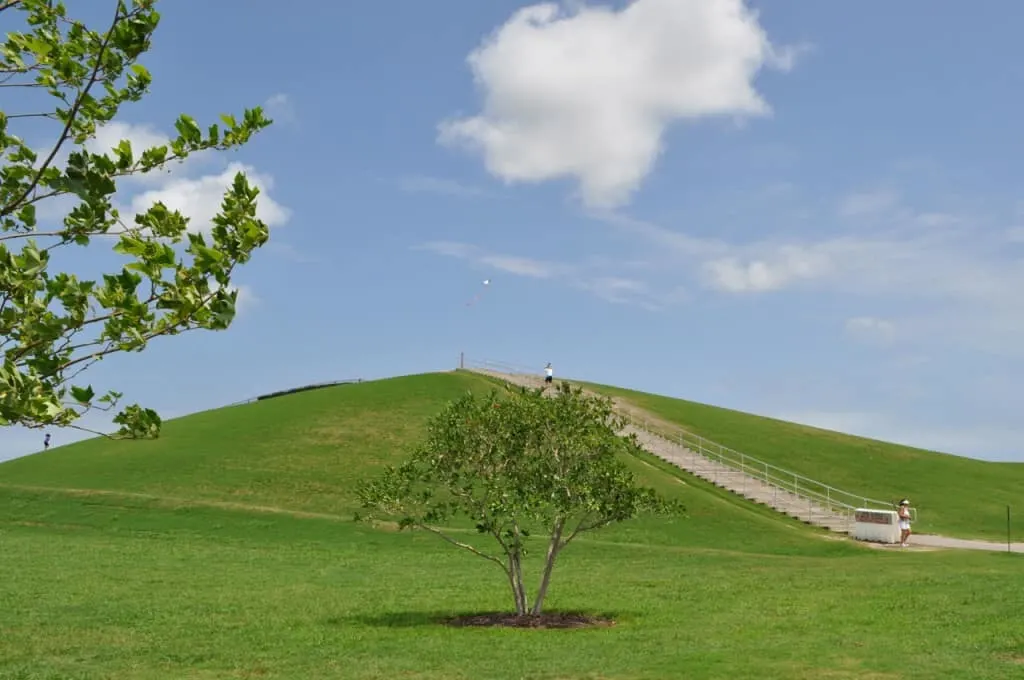 This is Mt. Trashmore, in Virginia Beach Virginia and, you guessed it, it's made from trash. Now it's a park.
Some of you may know that Kilo and I have been on a quest to get fit this year. I have been doing really well and have learned to love exercise, eating right and being out in nature. Kilo…well, not so much.
All Kilo wants to do it sit in my lap, in the house, and not move for hours. I know being sedentary isn't good for either of us so besides the nightly walks we have been doing, we have also been on the hunt for interesting places in my area to explore.
Today it was the mountain. Kilo, my granddaughter May and I decided to climb to the top. There are stairs but we didn't use them. Kilo kept trying to get me to carry her up but nope, sorry, I was the mean mommy and I wouldn't pick her up. She needs the exercise.
All 3 of us made it with no problem. A year ago, I'm pretty sure I wouldn't have been able to climb it, nor would Kilo.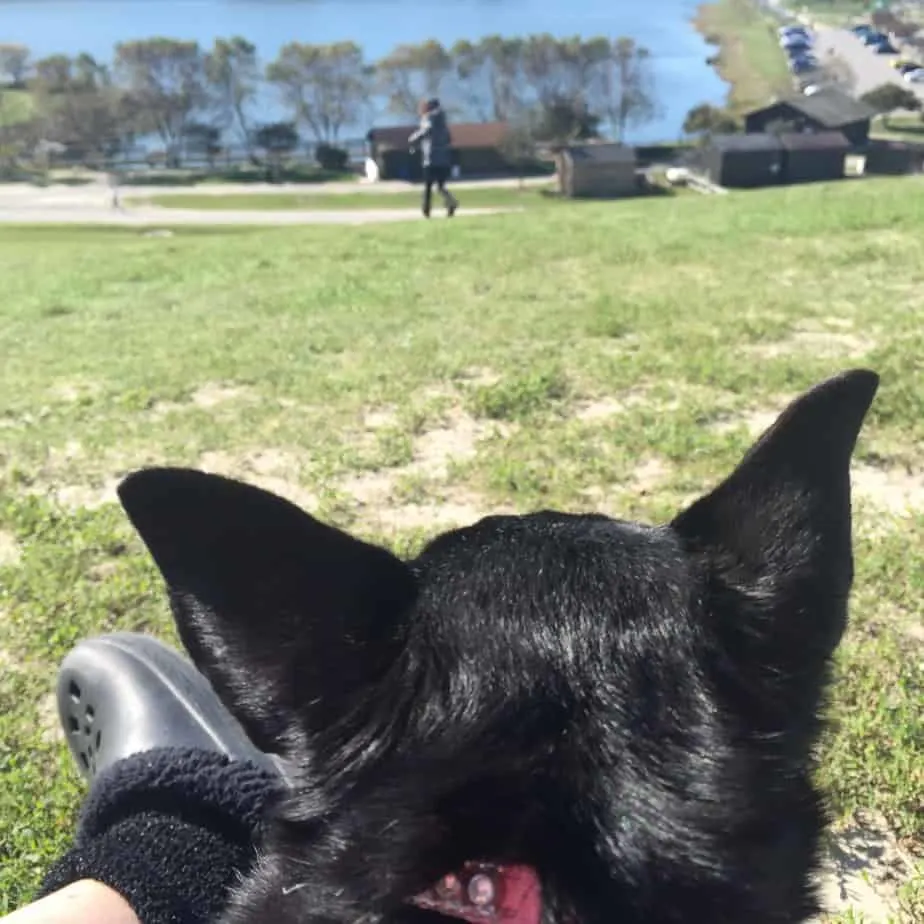 Here Kilo and I are sitting at the top of the mountain and watching May dance around. We did need a little rest after all that climbing.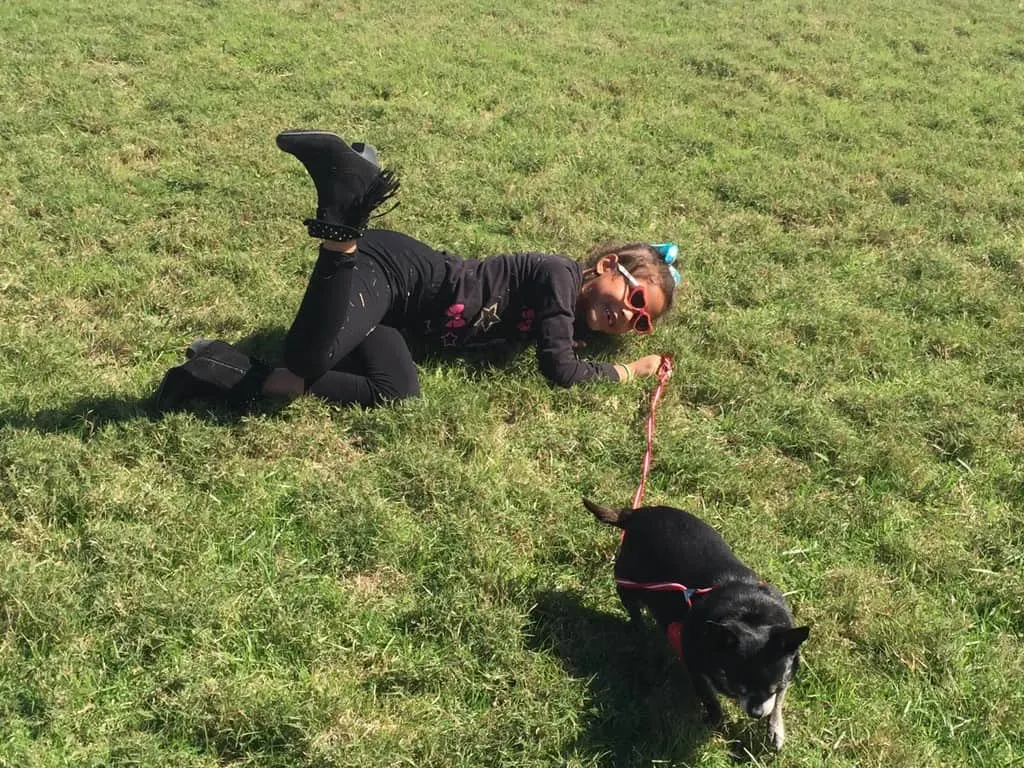 Here's Kilo and May rolling down the mountain (well May is rolling; Kilo is trying to get out of her way).
Along with exercise, I have been feeding my dogs premium food too to help them get and stay healthy. The requirements I want in a high quality pet food are:
high protein dog food
a natural pet food
limited ingredients
grain free
easy to digest
complete and balanced
promotes healthy skin and coat
One brand of food we plan to try is the Wild Pursuit line from Natural Balance® Pet Foods. It meets all those requirements and more.

Natural Balance's Wild Pursuit line of dog food (they also have a high protein cat food for those who have kitties) provides an ancestral diet that celebrates a dog's wild side. It's a food that is very similar to the diet dogs would have had in the wild. Hey maybe it will help Kilo enjoy our outdoor adventures more.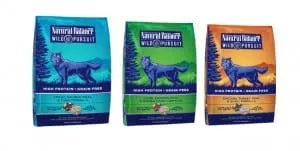 If you'd like to try out Natural Balance Wild Pursuit, you can check out where to find it here: http://www.naturalbalanceinc.com/where-to-buy/
You can check them out on Facebook here: https://www.facebook.com/NaturalBalanceFan
and follow them on twitter here: https://twitter.com/naturalbalance
I love their Pinterest boards! Get a cute fix by checking them out here: https://www.pinterest.com/naturalbalance/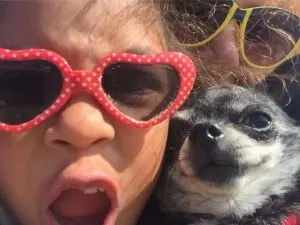 May, Kilo and I had to do a selfie before we left Mt. Trashmore. We had a great day!
NOTE FROM CATHY***
We have started the dogs on Natural Balance and so far they love it. No digestive problems with switching foods. They haven't been on it long enough to notice any health benefits yet but will update in a month and let you know!