This post contains affiliate links, and I will be compensated if you make a purchase after clicking on my links. As an Amazon Associate I earn from qualifying purchases. Learn More
This post is sponsored by Pinnacle and the BlogPaws Professional Pet Blogger Network. I am being compensated for helping create awareness about Pinnacle's Newly Formulated Grain Free Dog Food, but I Love My Chi only shares information we feel is relevant to our readers. Pinnacle is not responsible for the content of this article.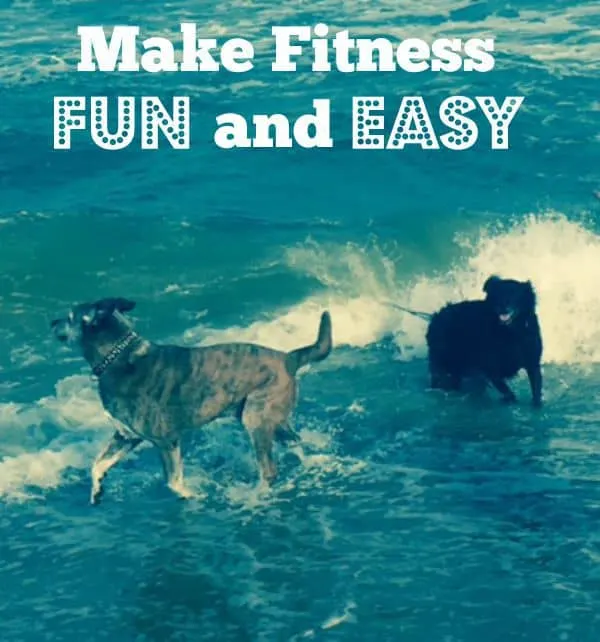 I am so lucky to live in a beautiful resort area-Virginia Beach, Virginia!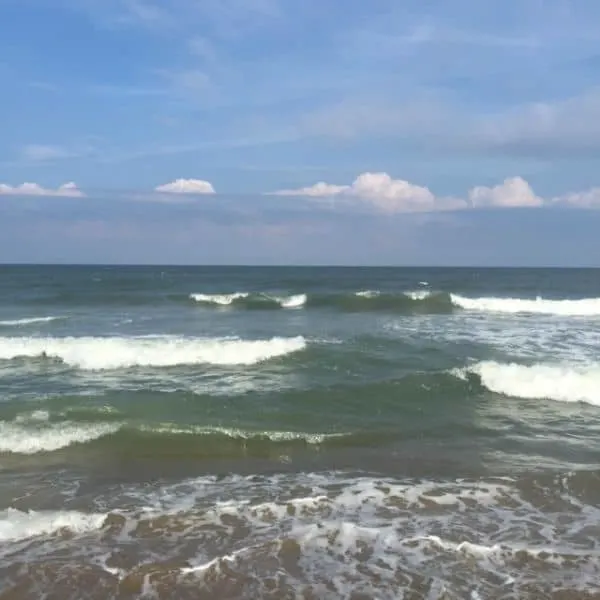 And I absolutely love this time of year. It's still warm enough to swim (the water feels like bath water!) and the beach isn't as nearly as crowded as it was a month ago.
Many of the tourists have left and we locals get to reclaim our beach. That also means we can now bring our dogs to the beach!
Since January, I have lost 50 pounds. I still have more to lose but for someone who up to now, never could lose more than a few pounds without gaining it back, I am so grateful I discovered what works for me.
I have found that I need to exercise every day and for me to be able to stick to it, I have to do something fun. So I swim 4-6 times a week and also walk a lot. I do other fun activities too whenever I get the chance.
I'm not only taking care of my health though, I have been focusing on keeping my fur kids healthy too.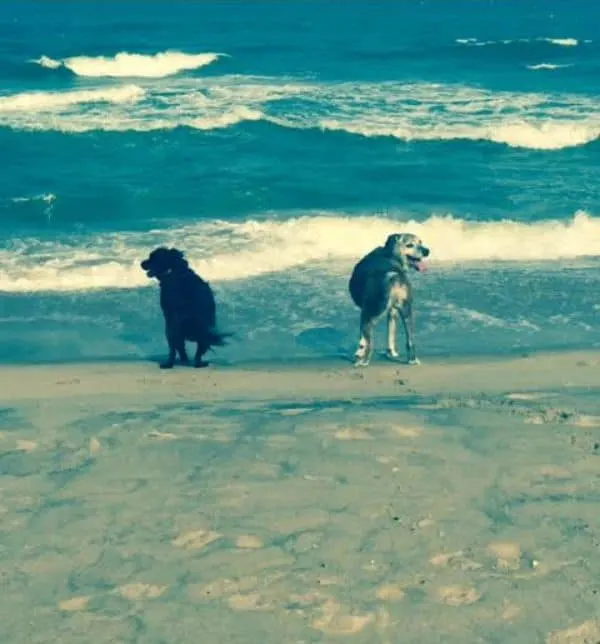 This is Roxy and Buddy. They are senior citizens but don't tell them that. They love to run all over the beach and play in the surf. Buddy had a serious illness several years ago and he almost died but he's healthy now! Both of them are.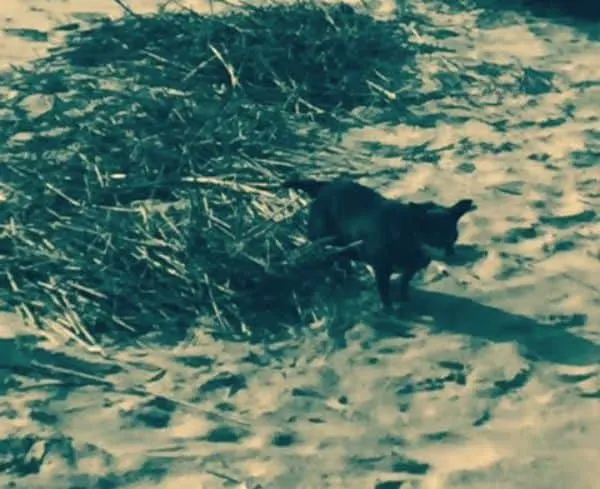 This is my problem child Kilo. She's also a senior, but she hates any kind of exercise. No romping on the beach for her!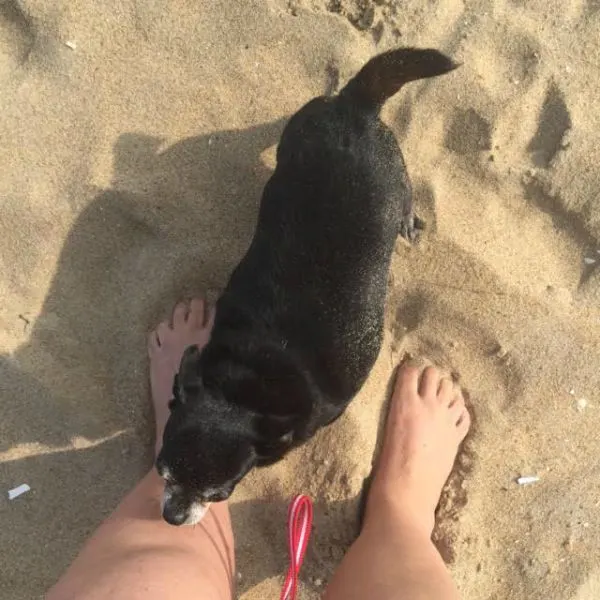 This is where Kilo wants to stay all the time, right by me, and preferably in my arms. As you can see, she's quite the chunky monkey. She has lost a little weight, and she would lose a lot more, if family members would stop feeding her treats, but that's another story.
She (and I) are a work in progress.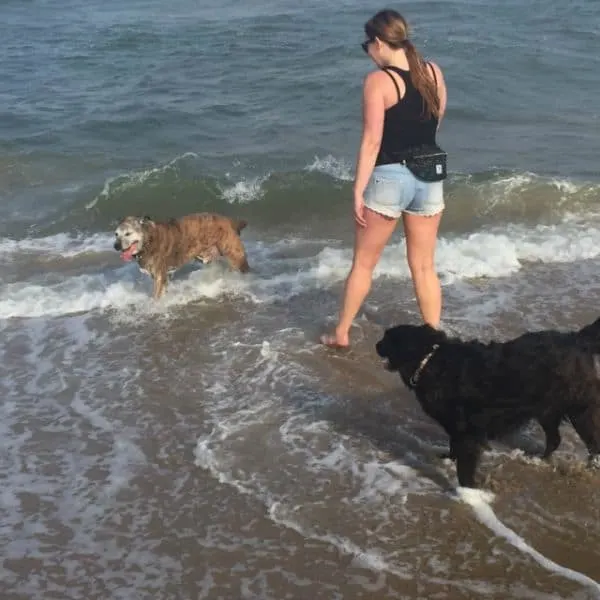 Here is my oldest child Shannon playing with the bigger dogs in the water.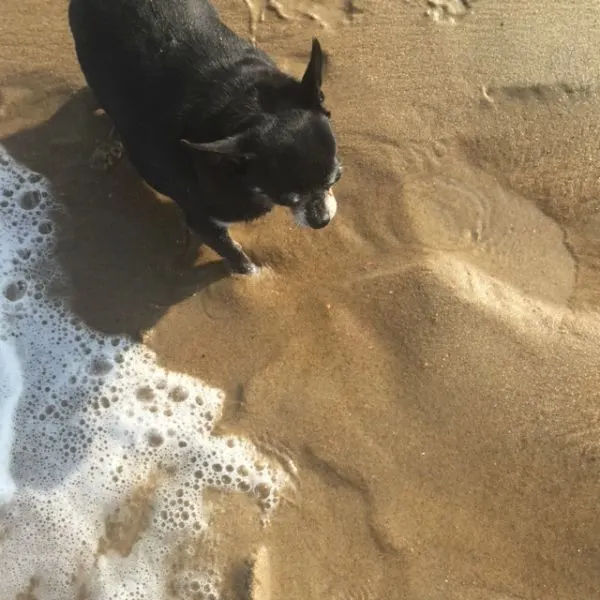 This was as close as I could get Kilo to the water.
My point is, we all had a fun day at the beach (even Kilo) and even though Kilo didn't do as much as the bigger dogs, she got some good quality exercise just by walking in the sand.
Not only do I find a way to do some fun exercise every day, I also am doing the low carb thing with an emphasis on lots of fresh veggies and high quality proteins. No grains, no sugar. It's easy for me to stick to and is working for me.
I am careful about what I feed my dogs too. Pet nutrition is so important in keeping my babies healthy and happy for many more years to come.
I prefer to feed them a grain free dog food made with quality ingredients here in the USA.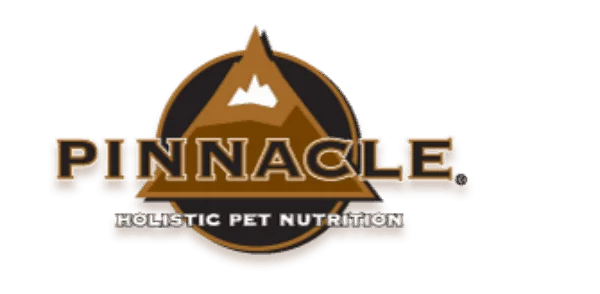 So I was excited to hear about Pinnacle® brand of dog food. It meets all my requirements and more!
Pinnacle is made with quality ingredients in California. It has high quality proteins, fiber, antioxidants and promotes general joint health.
My dogs haven't actually tried their food yet but soon will and I will report back on whether they liked it or not. I'm betting they probably will with the natural ingredients in Pinnacle's food.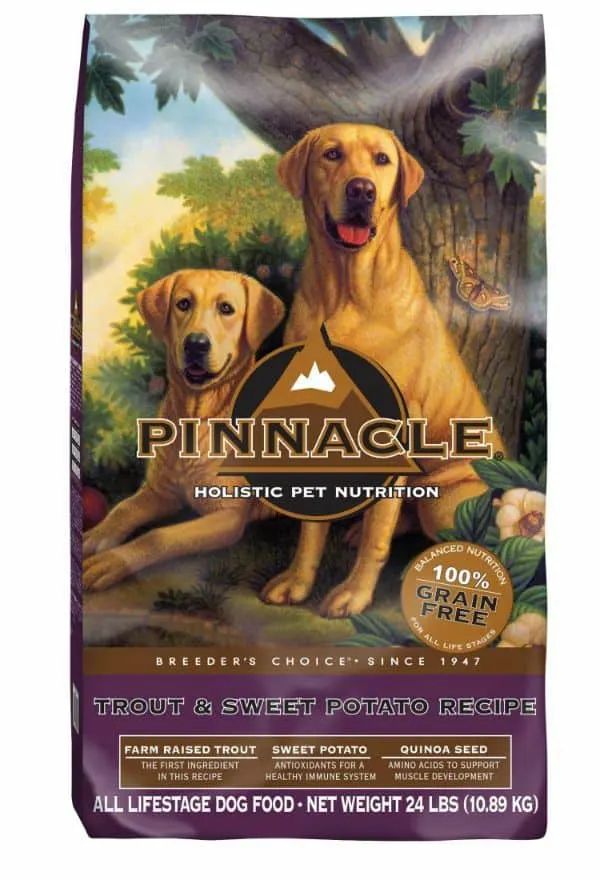 If you'd like to try it too, you can buy Pinnacle online here:
or find a store that sells it near you here: https://pinnaclepet.com/where-to-buy/
If you do try it, let me know what you think! Oh, and check them out on Facebook too.