This post contains affiliate links, and I will be compensated if you make a purchase after clicking on my links. As an Amazon Associate I earn from qualifying purchases. Learn More
A Socialization Scavenger Hunt Check List
To be as effective as possible, it is important to socialize your puppy to as wide a variety of people, places, things and experiences as possible. As such, when you begin socializing your puppy, you may not know where to begin!
To help you thoroughly socialize your puppy, read my socialization checklist list organized by category below. Here is a more in-depth post on socializing your puppy.
And here is the link where you can download the puppy socialization checklist.

Puppy Socialization Scavenger Hunt Check List
The American Kennel Club (AKC) recommends treating socializing your puppy like a scavenger hunt game. To help you get started, I have created a socialization checklist that you may use in your scavenger hunt. Simply print out the list, search for each item, and cross off each item as your puppy encounters them.
People
Introducing your puppy to a variety of kind people is an important part of socialization; it prepares your puppy for interactions that they will have the rest of their life. Be sure to advocate for your puppy by ensuring that he or she is not mistreated by anyone.
People of all genders.
People of all ages; babies, children, teenagers, adults, seniors.
People of all sizes; short and tall, slender and plump, etc.
People of all races.
People in wheelchairs or walkers.
People using crutches.
People using canes.
People wearing hats; baseball hats, cowboy hats, etc.
People wearing large coats.
People wearing costumes.
People with different hairstyles; bald, bearded, long hair, short hair, etc.
People wearing different shoes; sneakers, boots, heels, etc.
People moving; walking, jogging, dancing, using stairs, walking with an abnormal gait, etc.
Small groups, large groups and crowds of people.
People cheering or speaking loudly.
Places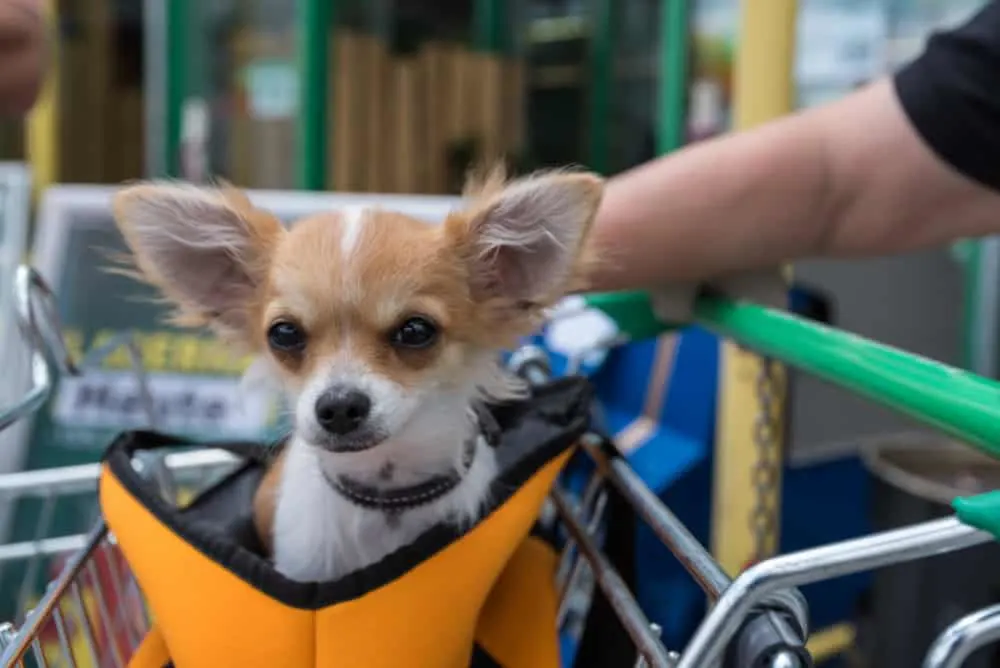 Socializing your puppy in different places will help him or her be comfortable no matter where they are:
Shopping at dog-friendly stores.
Offices; if you work somewhere dog friendly, a well-behaved dog may be allowed to accompany you to work.
Attending dog-friendly events such as car shows or fairs.
Attending a meal on dog-friendly restaurant patios.
Walking or hiking at different parks.
Spending time at the beach.
Sporting events.
Cars and how he or she is expected to ride properly and safely in them.
Things
Here is a list of things your puppy may encounter in his or her life that you may want to socialize him or her to:
Television.
Vacuum cleaners.
Mops.
Brooms.
Roomba vacuums.
Musical instruments.
Christmas trees.
Cars.
Boats.
Airplanes.
Trains.
Tents.
Trash cans.
Sliding glass doors.
Barbecue grills.
Lawnmowers.
Water hoses.
Water sprinklers.
Strollers.
Skateboards.
Bicycles.
Scooters.
Wheelchairs; motorized and manual.
Go-karts.
Golf carts.
Drones.
Children's toys.
Flashlights.
Remote control cars.
Shopping carts.
Shopping bags.
Automatic doors.
Balloons.
Piñatas.
Hairdryers.
Ring lights.
Mirrors.
Umbrellas.
Suitcases.
Doorbells.
Noisy drinks opening such as carbonated cans and champagne bottles.
Different surfaces; carpet, tile, hardwood, linoleum, decks, sidewalks, streets, grass, gravel, dirt, cement, pavement, wet surfaces, slippery surfaces, etc.
Dog Experiences
Being a dog brings some experiences of its own. Your dog will need to be socialized to be comfortable with these canine experiences:
Wearing collars and harnesses.
Wearing doggy clothing.
Walking on leash.
Eating his or her meal out of dishes of different material; metal, ceramic, rubber or plastic.
Veterinary exams; face, ears, paws, body examined.
Teeth brushing.
Ear cleanings.
Being groomed; nail trims and baths.
Being in a crate.
Being restrained/held.
Being muzzled.
Elizabethan collars, also known as "e-collars", "cones" or "the cone of shame".
Dog parks.
Agility equipment.
Life Experiences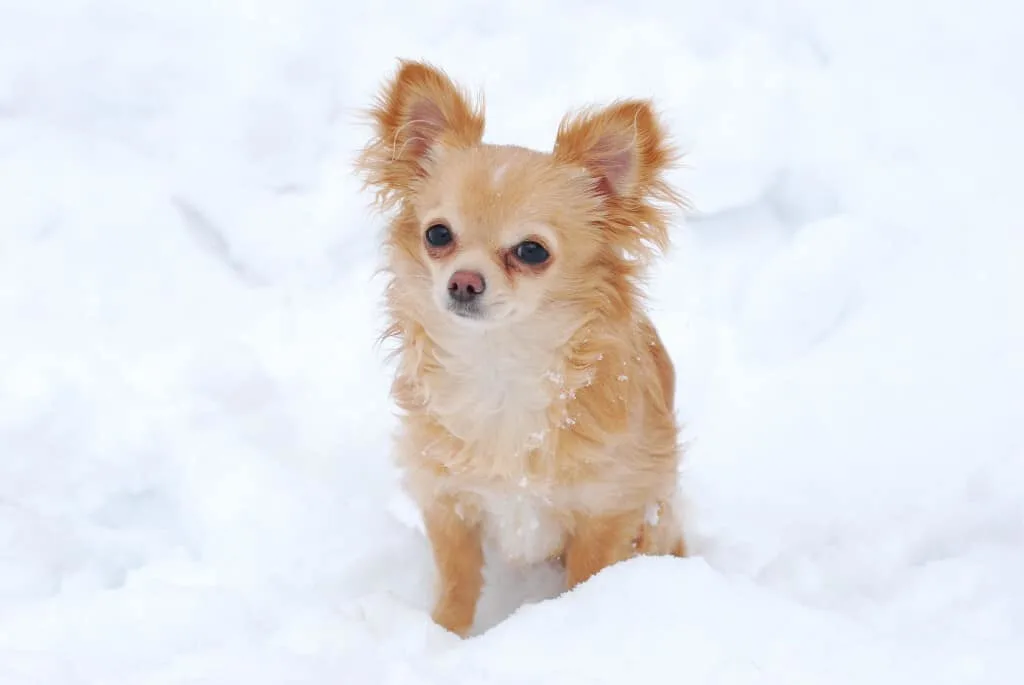 These are experiences that your puppy may have in his or her life that will be less scary if they associate them with positive experiences:
Road trips.
Picking up a meal from a drive-thru or via curbside pick up.
Being in the kitchen of his or her home as a meal is prepared.
Walking across bridges.
Walking through shallow water.
Loud sounds; motorcycles, fireworks, noisy toys, etc.
Checking the mail, opening packages.
Bubble wrap popping.
People opening gifts.
Weather; winter, spring, summer and autumn.
Storms; snow, rain, wind, thunder and lightning.
Hosting a gathering of friends or family at their home.
Using stairs.
Swimming pools.
Loud trucks or cars.
Elevators.
Sirens.
Flashing lights.
Closing Considerations
As you socialize your puppy, be sure that he or she has positive experiences. Use lots of praise and high-value treats as necessary. Read more about socializing your puppy here.
Remember that a negative experience may cause your puppy to become fearful of something, which can be difficult to overcome.