This post contains affiliate links, and I will be compensated if you make a purchase after clicking on my links. As an Amazon Associate I earn from qualifying purchases. Learn More
Time for another Gallery Post! Today, I thought I would lift your spirits by showing you 30 photos of Smiling Chihuahuas. Does your dog smile? It's simply adorable to see a smiling dog.
I will show whatever details I know about these dogs and their parents.
Enjoy!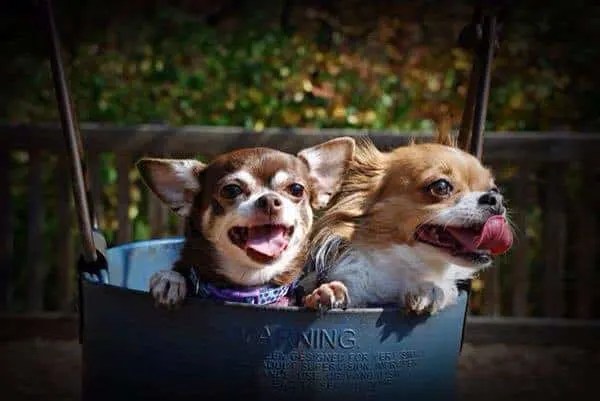 I don't know the names of these two pretty long hair Chihuahuas, but they belong to Kelly Marie Watson.
---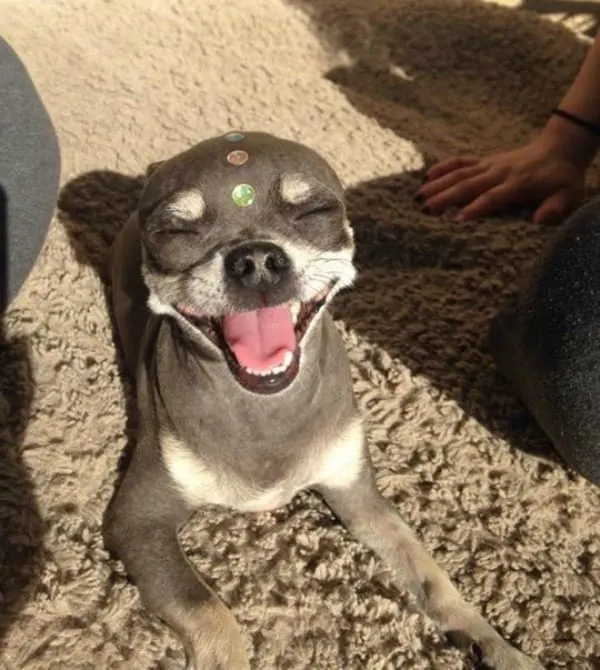 I don't know the name of this Chi either but it's cute how she (or he) has the crystals on their head. This Chihuahua belongs to Shealee Dragoo.
---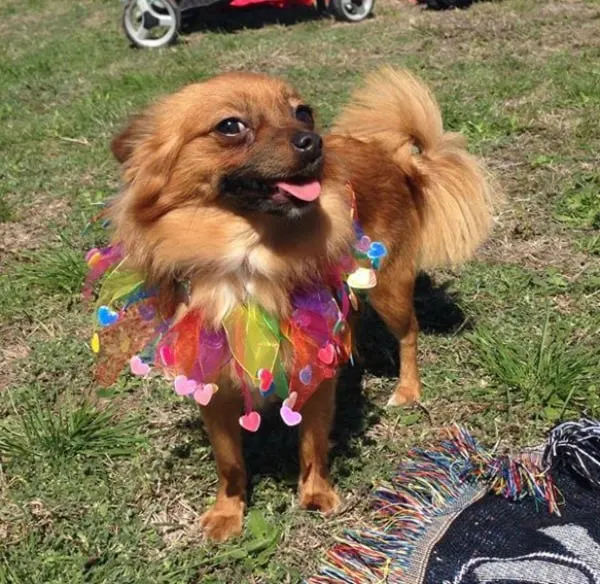 Roxie is striking a beautiful pose, isn't she? Her mom is Felicia Ramirez.
---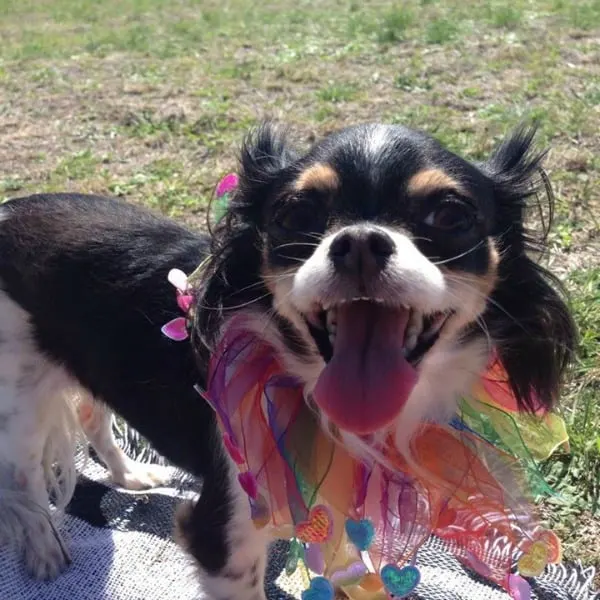 This cutie patootie is Smilliń Miss Millie the Chihuahua. She belongs to Felicia Ramirez, who also own Roxie in the photo above.
---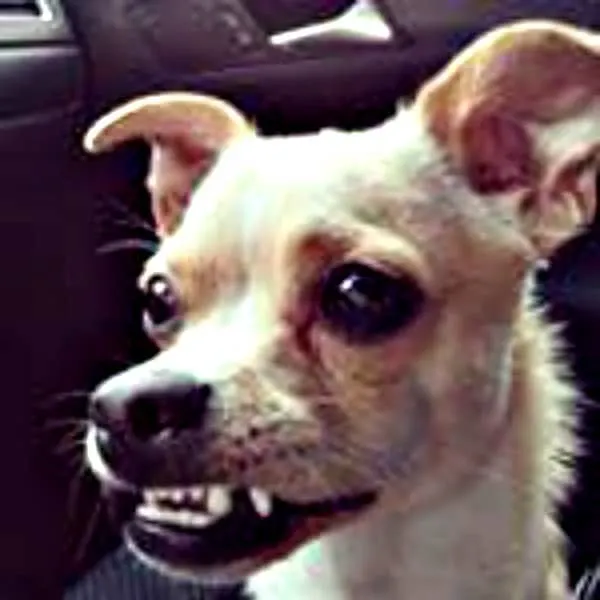 The quality of this photo isn't great but I just love that smile so I had to include it. This Chihuahua is owned by Ana Vizcarra.
---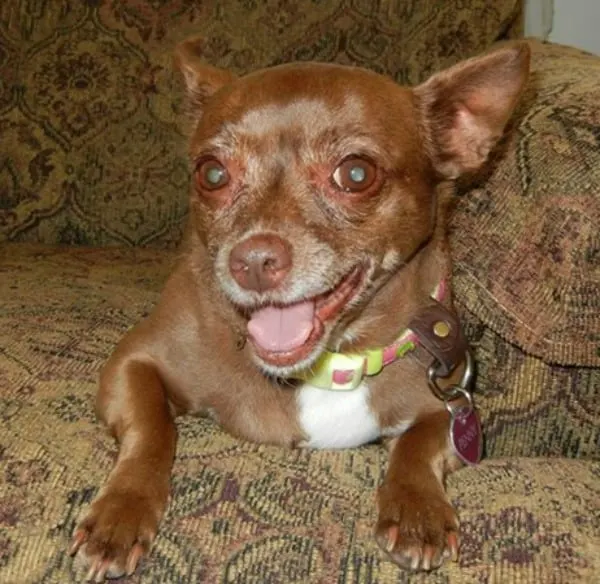 Penny is the perfect name for this copper colored Chi isn't it? And she's smiling so pretty for you. She is loved by Renee Robinson.
---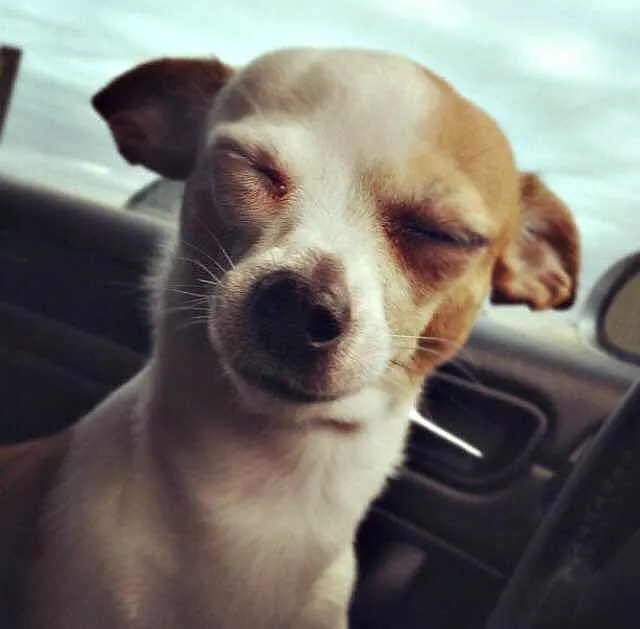 Lily has a sort of zen Mona Lisa smile on her face. I think she's meditating. Her mom is
Zelia Cook.
---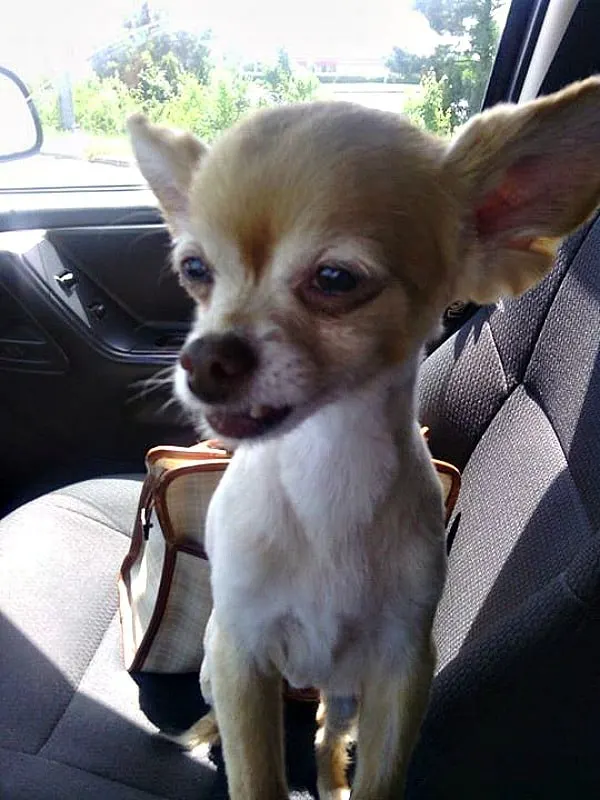 I don't know the name of this little Chi but I bet she is smiling because she is going for a car ride. She belongs to Emily Hoskins.
---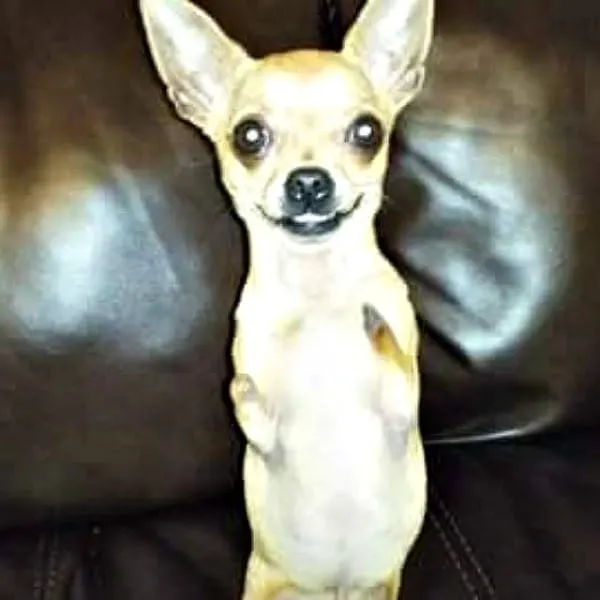 Skippy is a 2 legged Chihuahua and belongs to Kelli Ann Dee. What a nice smile!
---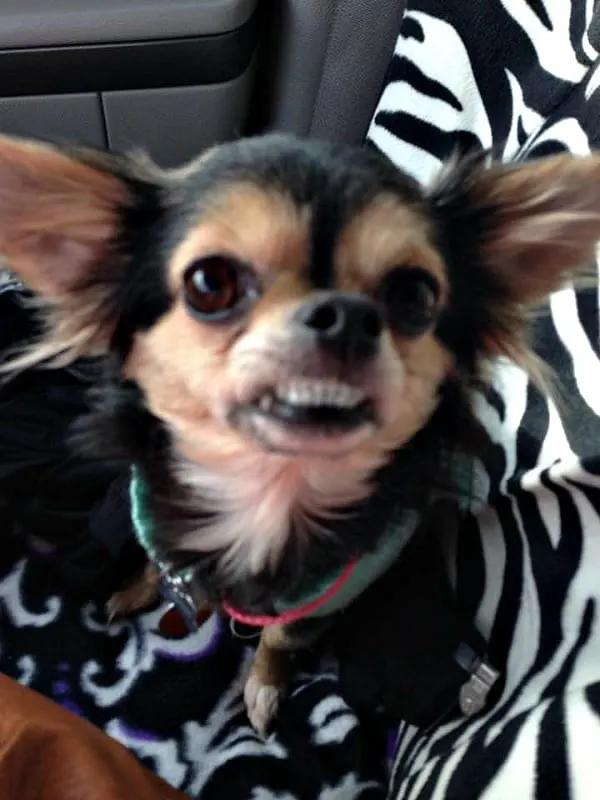 Jessica Cox owns this little Chihuahua but I don't know the Chi's name. Adorable!
---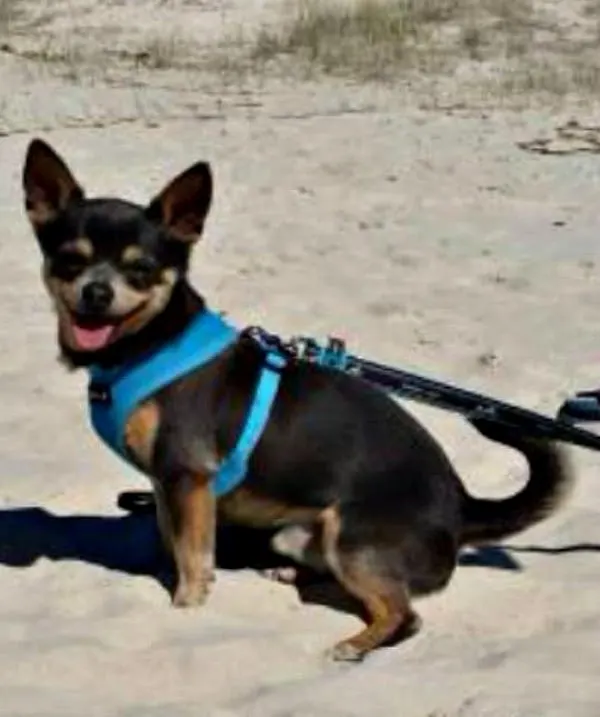 Presley sure looks happy. Do you think it's because he's at the beach? His mom is Sally Silis.
---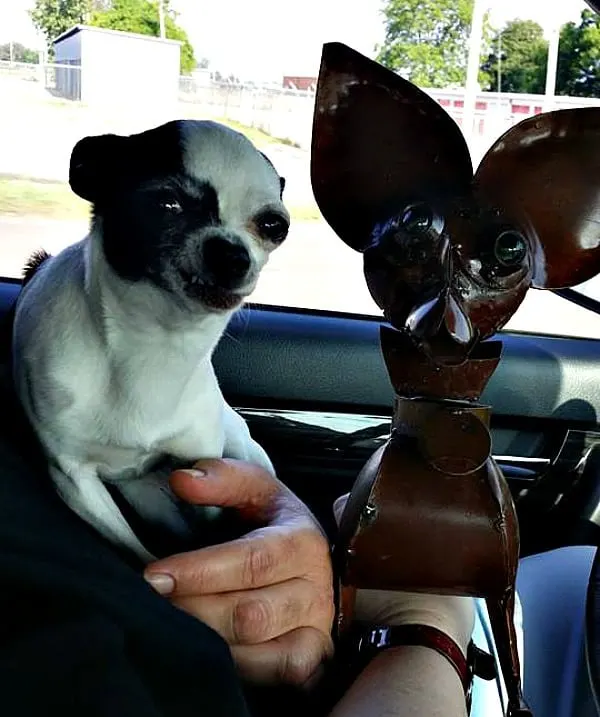 Cheezin
is trying to show that she has a bigger smile than her "twin" here. She belongs to
Amanda Crawford White.
---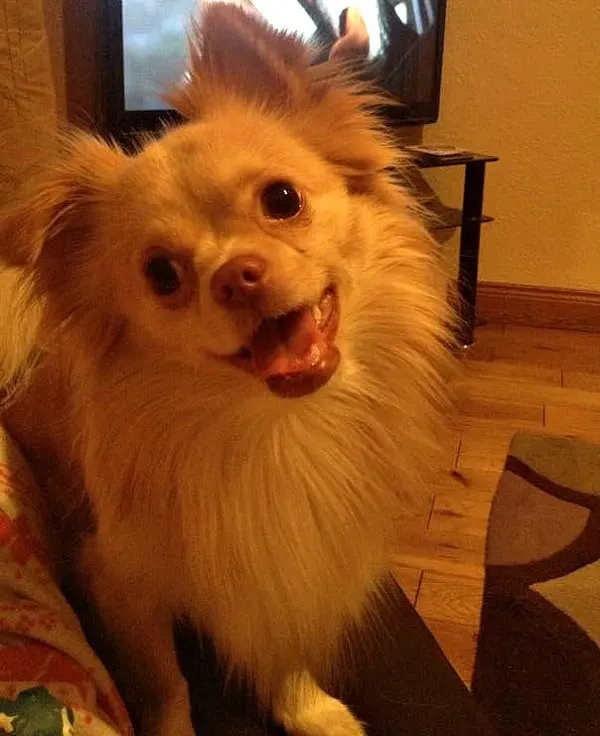 I don't know who owns this little Chihuahua but the owner is Natasha Samantha Rankin. Love that cute little face!
---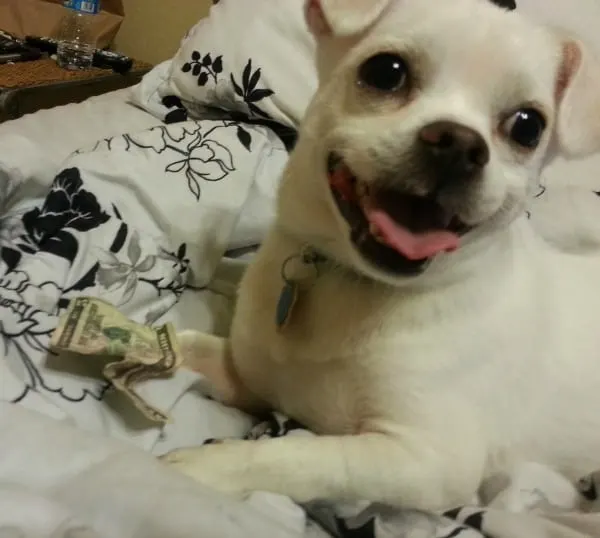 I don't know anything about this little Chi except that they are owned by Sandy Daniel. Maybe this Chihuahua is smiling because he or she has money.
---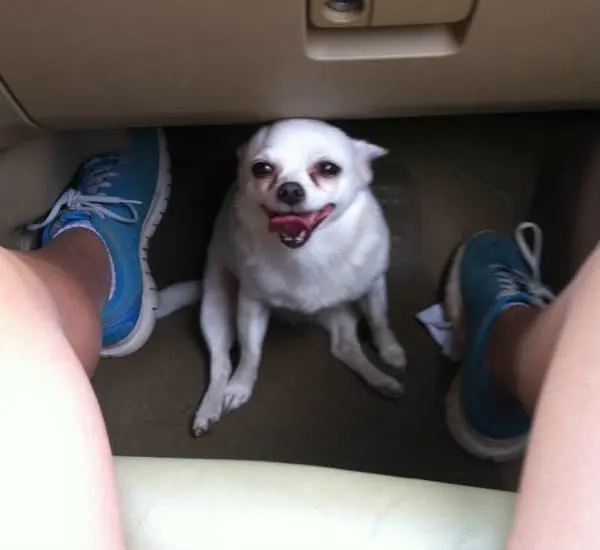 This little guy seems quite happy to sit on the floor in the car. Cute smile! The pet parent is Myriam Willey.
---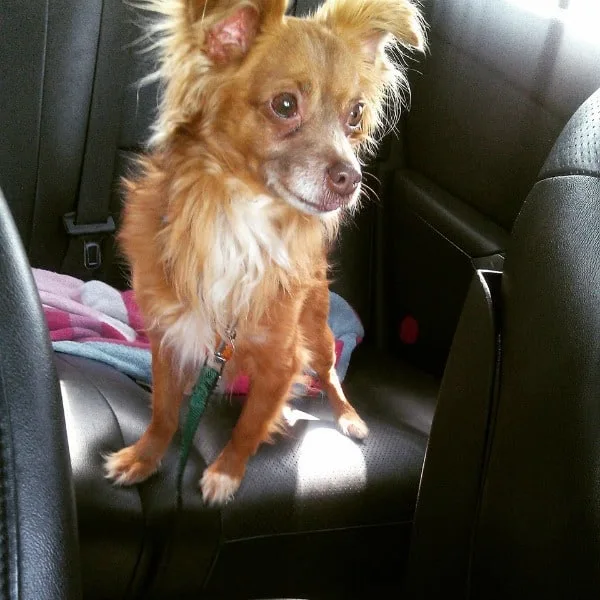 Another copper colored Chi, but this one is a long haired Chihuahua with a slight smile and belongs to Nicole Castillo.
---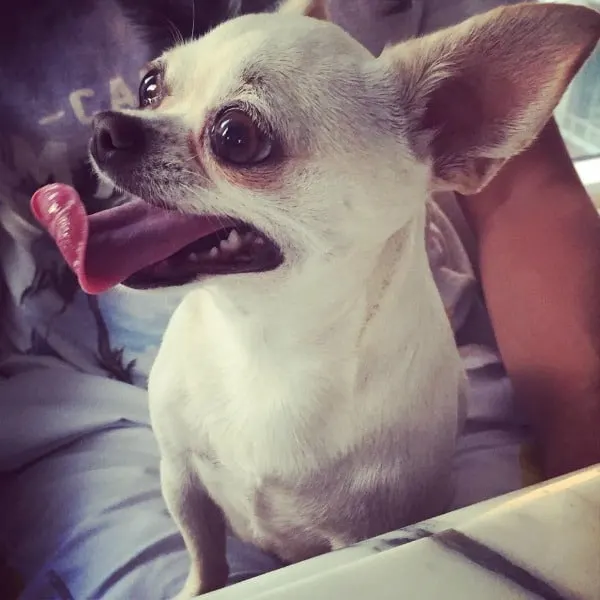 I love how happy and bright eyed this little dog looks. And that's some impressive tonguege going on. I don't know the name of the dog but he or she belongs to Cecilia Aiello.
---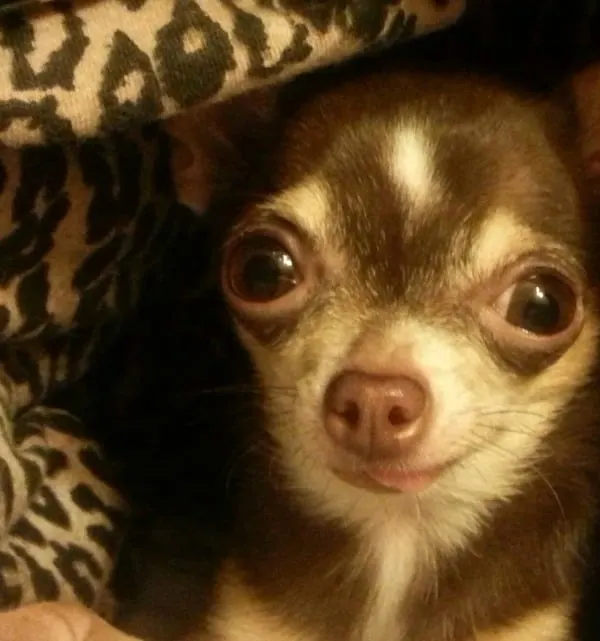 Lovely little Rita has such a sweet smile! It kind of reminds me of Mona Lisa's smile. And look at that little tongue peaking through. So adorable! She belongs to Carla Cox.
---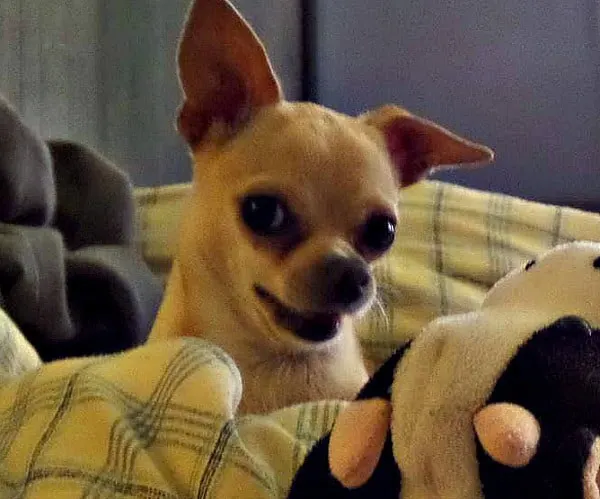 Princess is giving you a pretty smile here. She is loved by Shirene Scribner.
---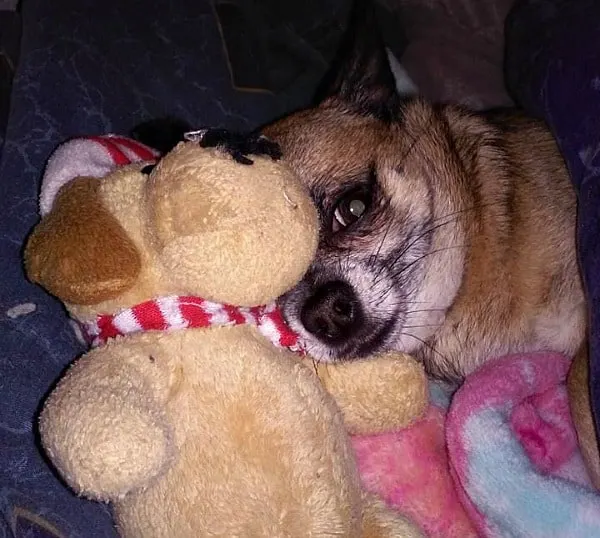 Chloe Marie is peeking around her stuffed doggy and giving a shy smile. She belongs to Rose Salinas.
---
Chico is showing his pearly whites for you. His mom is Destiny Ahaus.
---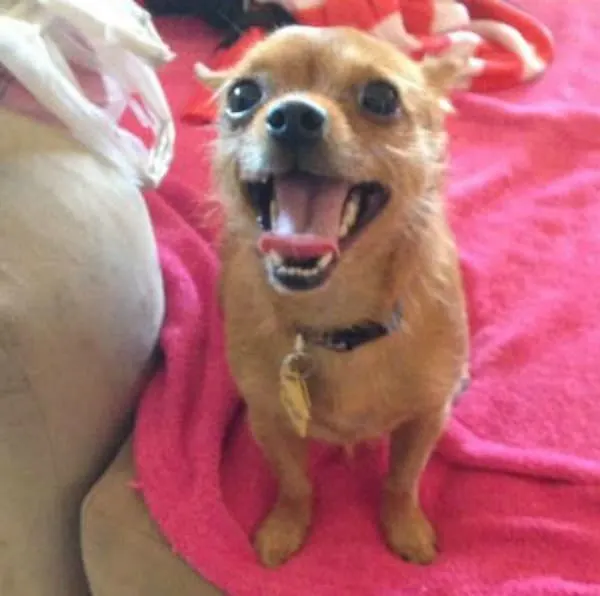 Doesn't Lily have a nice smile? She looks like a happy little Chi. She belongs to Kathleen Eckhart King.
---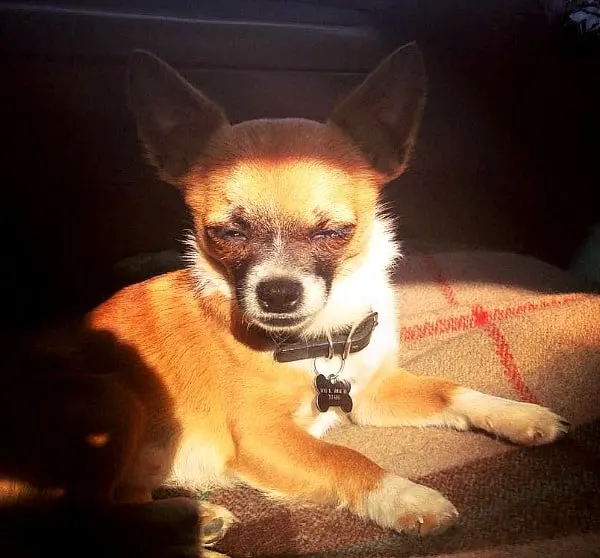 Bandyt
has a sly kind of smile here. Actually I think the sun is just in his eyes. He's a cutie! He belongs to Heather Rose.
---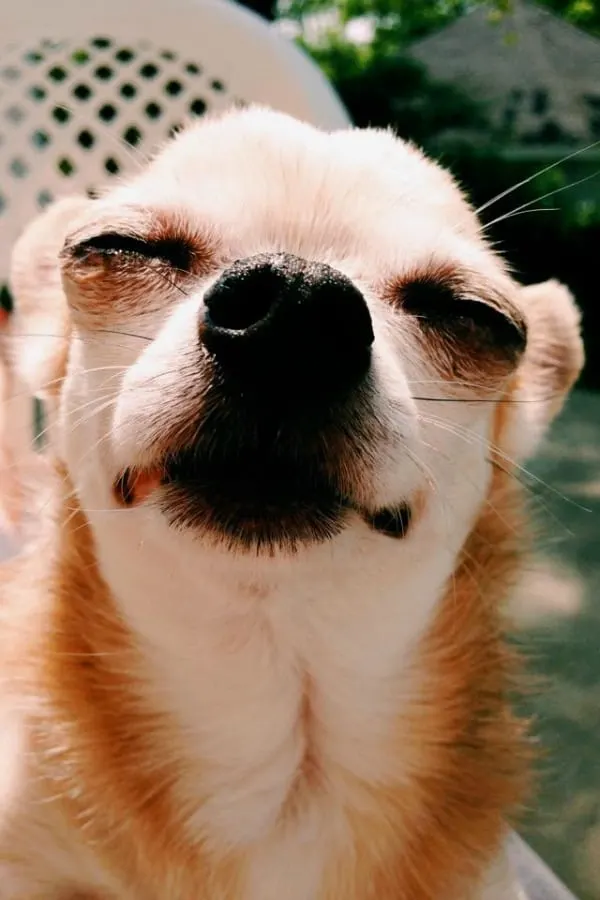 Chi Chi is enjoying the sun in this photo. Unfortunately she has crossed over the Rainbow Bridge. She was loved by Mary Ellen Matthews.
---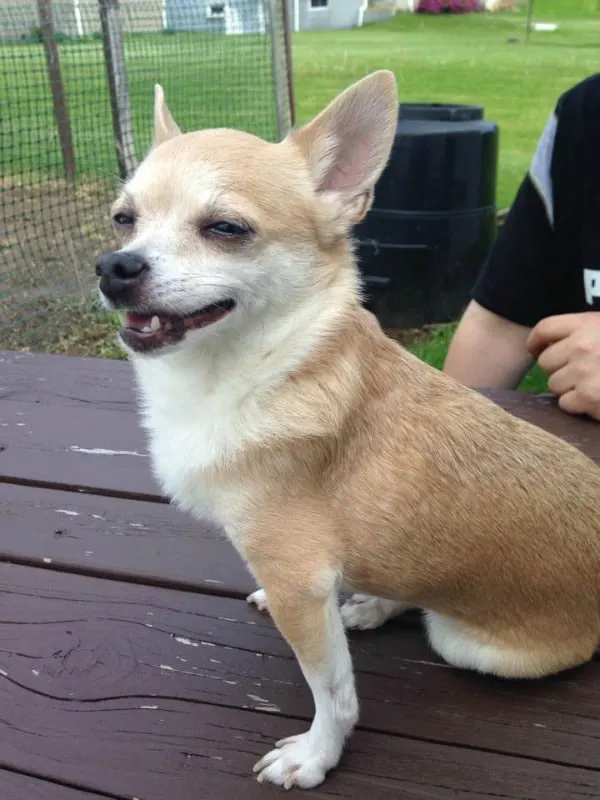 This happy little girl is named Trixi and she belongs to Carrie Craig.
---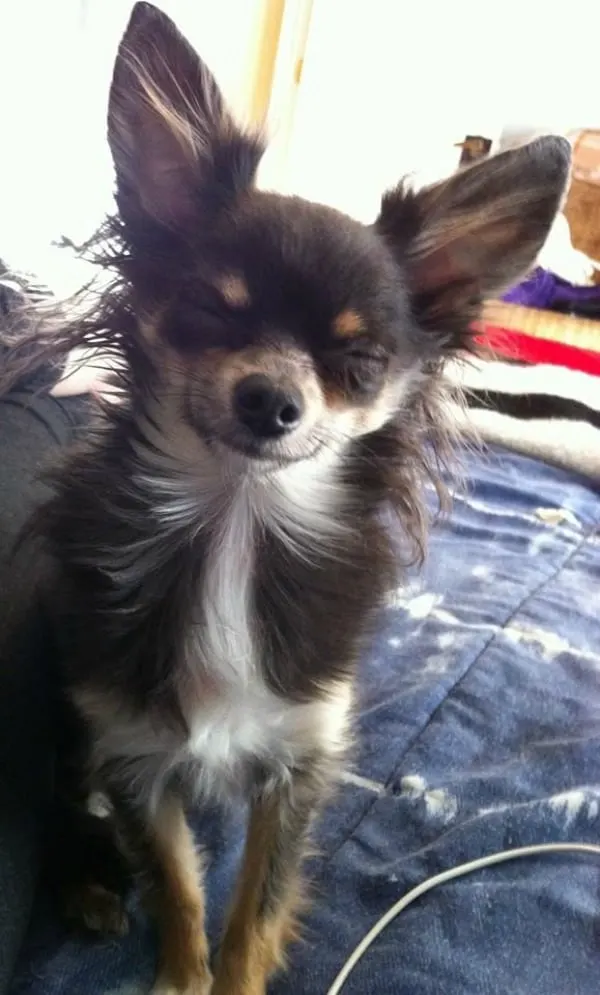 Jaimie Traenkner says this is Rogue giving his Good Morning smile. I'd love to wake up to this cute face every morning, wouldn't you?
---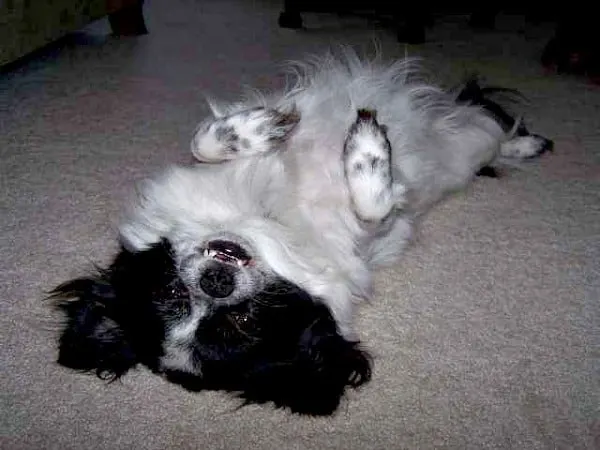 Bobbi Snyder's cute little long hair Chihuahua looks like she is having a good time here.
---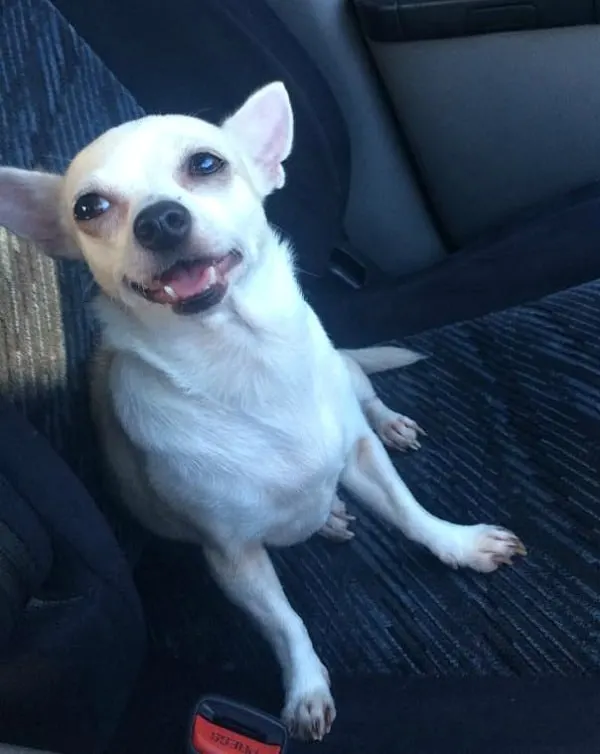 What a pretty white Chihuahua. The pet parent is Paige Shaw.
---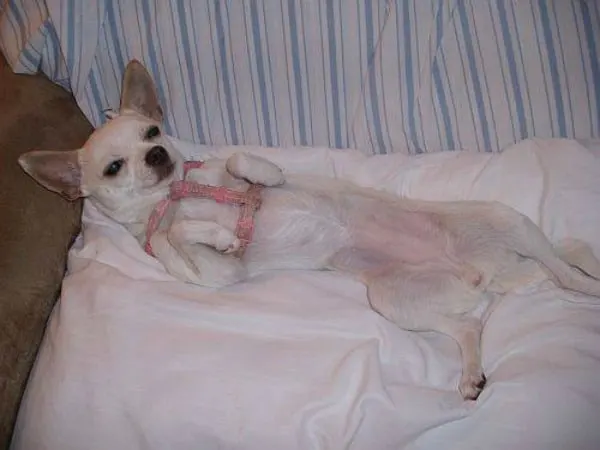 Sissie White says her little girl just had a belly rub here. Which is probably why she is smiling.
---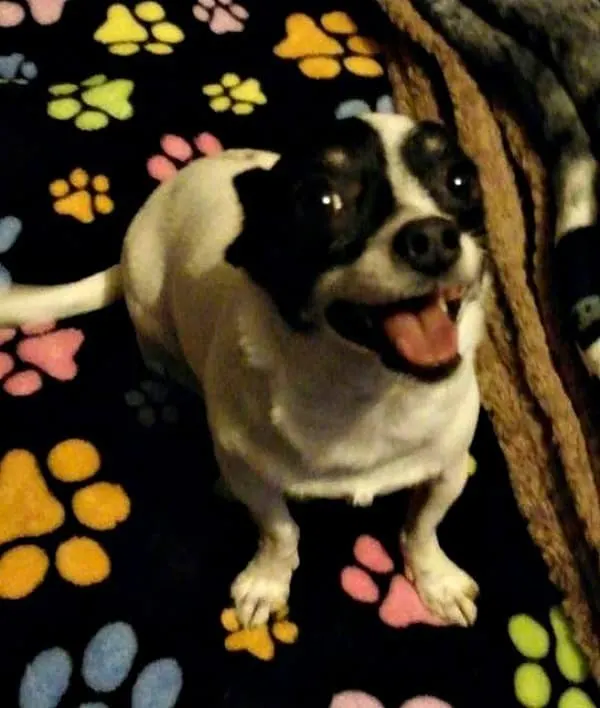 Mindy Brewer's Chihuahua looks pretty happy here. I'm loving the paw print blanket.
---
Well that's it for this gallery post. Hope you enjoyed the smiling Chihuahuas! Which one is your favorite?