This post contains affiliate links, and I will be compensated if you make a purchase after clicking on my links. As an Amazon Associate I earn from qualifying purchases. Learn More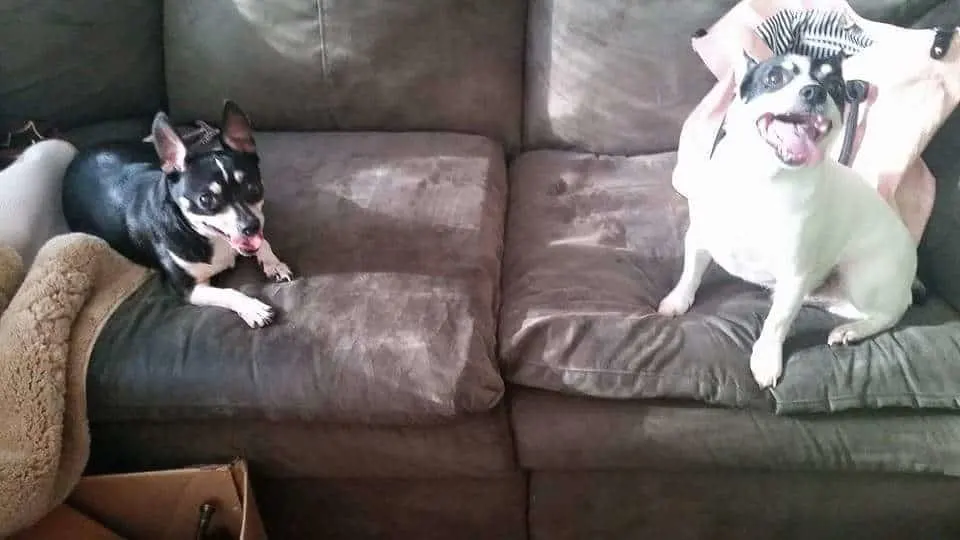 I see heartbreaking posts on Facebook constantly about abused animals. Sometimes though, they do have happy endings.
This picture above is the day I brought my Sophie home (she's the dark one) to meet her new brother (he's not a Chi). They've been inseparable since.
She had literally spent her first 3 years of life outside in a cage not much bigger than she is. They hadn't even given her a name. She hid everyday in my house for a month.
After a long road of getting her to trust me and just teaching her how to be a dog, she's got a happy life. She's never been caged again, she sleeps on the couch and my bed with pillows and fluffy stuff. And she enjoys being loud and obnoxious outside as people walk by HER yard.
It warms my heart to see how comfortable and happy she is when for a while there, I wasn't sure I was helping.
Stacey McGee Williams‎