This post contains affiliate links, and I will be compensated if you make a purchase after clicking on my links. As an Amazon Associate I earn from qualifying purchases. Learn More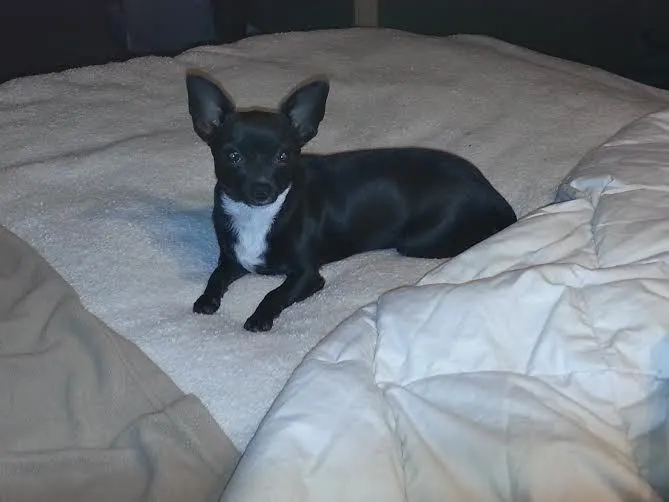 My Chi is Penelope, but I call her PP for short…lol.
PP came to me as a surprise from my boyfriend in 8/14. He knew I always wanted a small dog. (At this time I had an 80lb Springer Spaniel and a 120 pound deaf Pitbull).
I was very angry when he brought her to me. He is not allowed to have pets and worked with a gentleman who was going to take her to the shelter or ____ her 🙁 because his girlfriend moved to another state and left her here.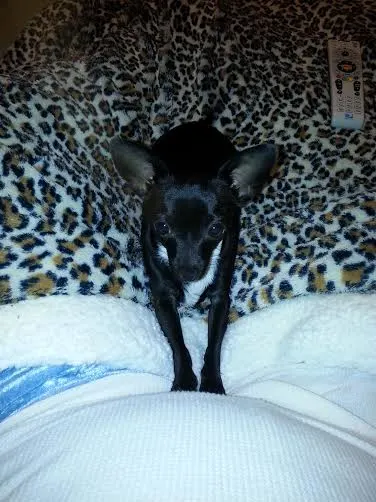 So PP at 4.2 pounds fit right in with the big boys and 5 cats 🙁
The vet said she was 15 months old, she got all her vaccinations, and went into heat within 1 week of being HOME! I waited the 2 weeks and got her fixed.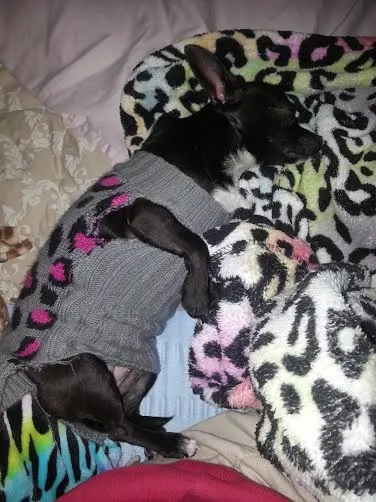 Unfortunately, I lost my deaf Monster in 10/14, so God had his plans and I will never live my life without another Chi!!