This post contains affiliate links, and I will be compensated if you make a purchase after clicking on my links. As an Amazon Associate I earn from qualifying purchases. Learn More
While many of the most common dog names are cute, some pet parents do not like the idea of their dog being the 500th "Bella" at their veterinarian's office or groomers. It can make the process of picking a name for your furry friend more complicated, but the end result is usually worth it!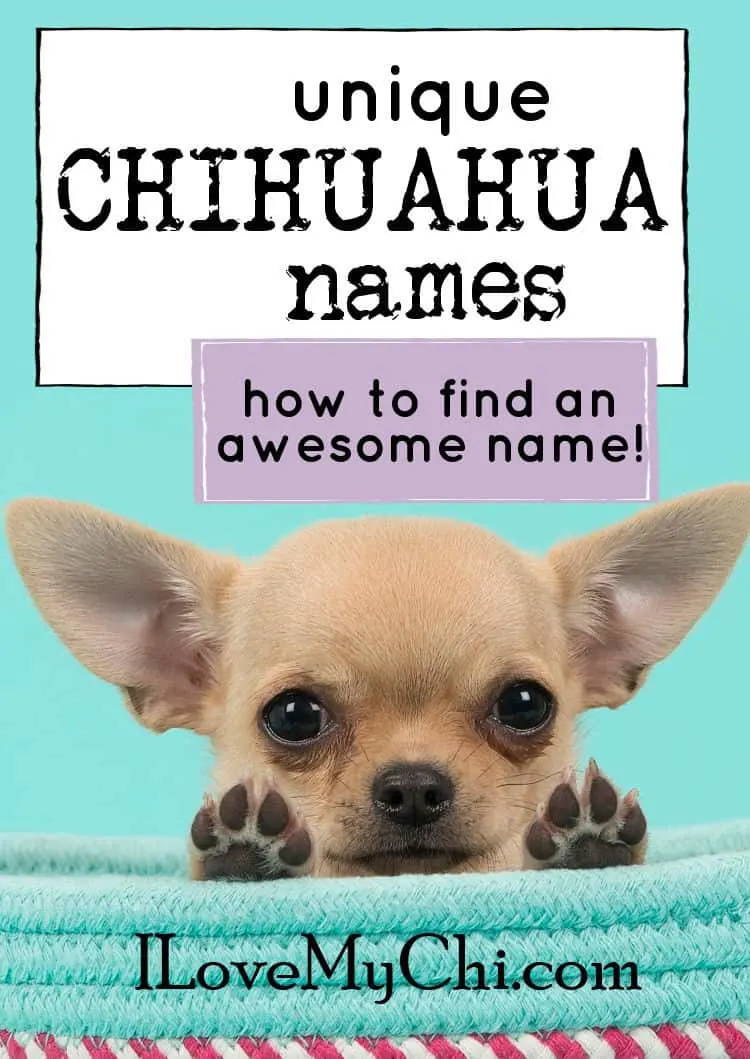 If you want to choose a unique name for your Chihuahua, and it is important you think of this name organically by yourself rather than picking a name from a list, this article will help you do that. Be sure to check all of our name posts here: Chihuahua names.
To help you find a unique name for your Chihuahua, I compiled some tips to inspire you:
How to Find Inspiration for a Unique Name for your Chihuahua
If you are searching for the most unique name you can think of for your Chihuahua, here are some strategies to help you find the perfect uncommon name:
Your Chihuahua's charm
Get to know your Chihuahua's specific personality and consider naming him or her something that speaks to their individuality.
Your Chihuahua's heritage
The Chihuahua, originating in Mexico, has a rich heritage. By studying the Chihuahua's history and the history of the people they lived with, you can find an unlimited source of inspiration for a unique name.
Your Chihuahua's appearance
Look at your Chihuahua for inspiration; his or her coat color, shapes that appear in their coat, their eyes, their facial expressions, their vocalizations, their gait, etc, are all possible sources of inspiration. For example:
Look at your Chihuahua's coat color and do an internet search for paint in the color of their coat. The names of paint colors can offer inspiration.
Your Chihuahua might always look like he or she is smiling; you could name him or her "Happy", "Smiley" or "Joy".
If your Chihuahua barks in a unique way, you could name him or her something inspired by that, such as "Sir Yips a lot".
Your Chihuahua's story
If you adopted your Chihuahua, the road to your loving home might have not been an easy one. You could find inspiration for your Chihuahua's name based on your Chihuahua's history; a reminder of where they came from is a conversation starting opportunity to share their story and promote adoption to others.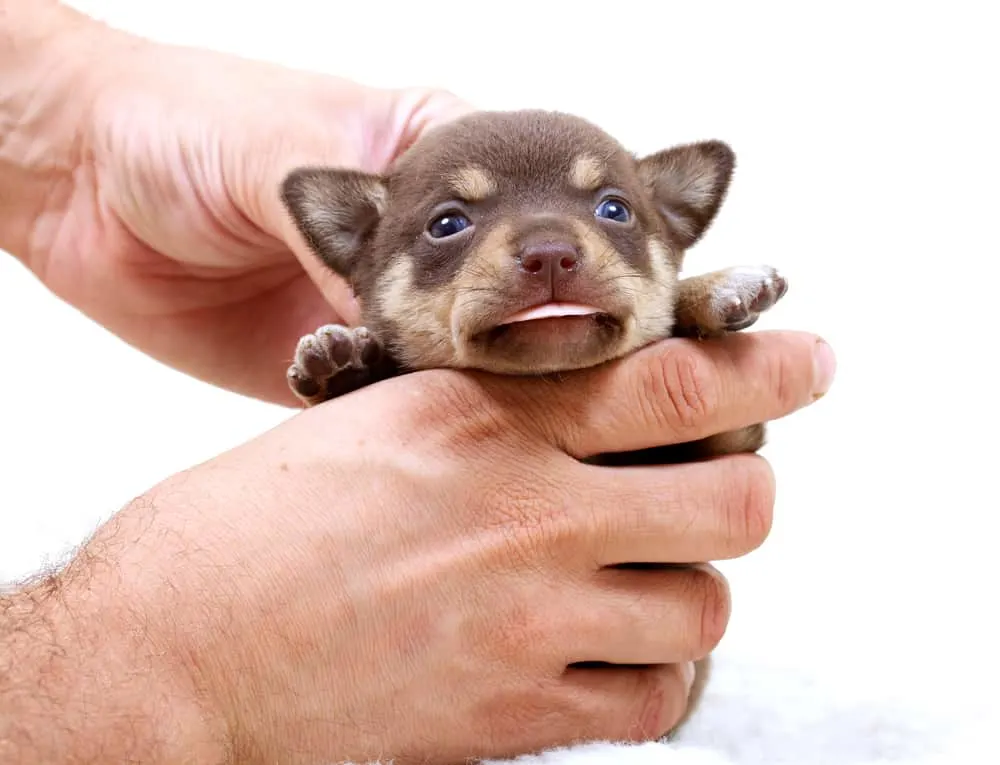 Your interests
If you have a unique interest, look there for inspiration. For example:
If you love cars, you could name your Chihuahua after your favorite car or engine.
If you love cooking, you could name your Chihuahua after a favorite ingredient to cook with or your favorite recipe.
If you love fashion, you could name your Chihuahua after your favorite designer.
If you are a fan of a certain sports team, you could name your Chihuahua after the team or one of your favorite players on the team.
If you love to travel, you could find inspiration for your Chihuahua's name in one of your favorite trips. For example, London or Paris make cute names. Maybe the source of your inspiration would come from a small town, street name, or tourist attraction that you enjoyed.
Entertainment and Pop Culture
Name your Chihuahua after your favorite pop culture icon or after your favorite character or location from a movie or game that you enjoy.
Hit the books
If you have a favorite book, consider choosing one of your favorite character's names, or the name of a pet or place from the story that could be used as a name. Remember that the book is usually better than the movie, so even if a movie is available of the story, read the book to find inspiration!
For example, fans of the Harry Potter series could find name inspiration from the series. While the names Harry, Hedwig, Ron and Hermione are known in the main stream, the names Neville, Luna, Sirius, Dobby, Minerva, Remus, or Myrtle are less commonly known characters that could make for unique names.
Go to the garden
Take a trip to your local garden center and browse flowers and plants. Look at any flower or plant that appeals to you and look at the name for inspiration. Big box chain stores that sell plants tend to only have common varieties, so try to go to a small business, as they will have more unique flowers.
For example, there are many varieties of African violets available that have unique names; these plants are pretty and easy to care for, so you could bring home the plant that inspires your Chihuahua's name even if you do not have the greenest thumb.
Nurseries or garden centers usually allow dogs to accompany their owners on shopping trips, so this is also a good opportunity to socialize your Chihuahua on a fun outing.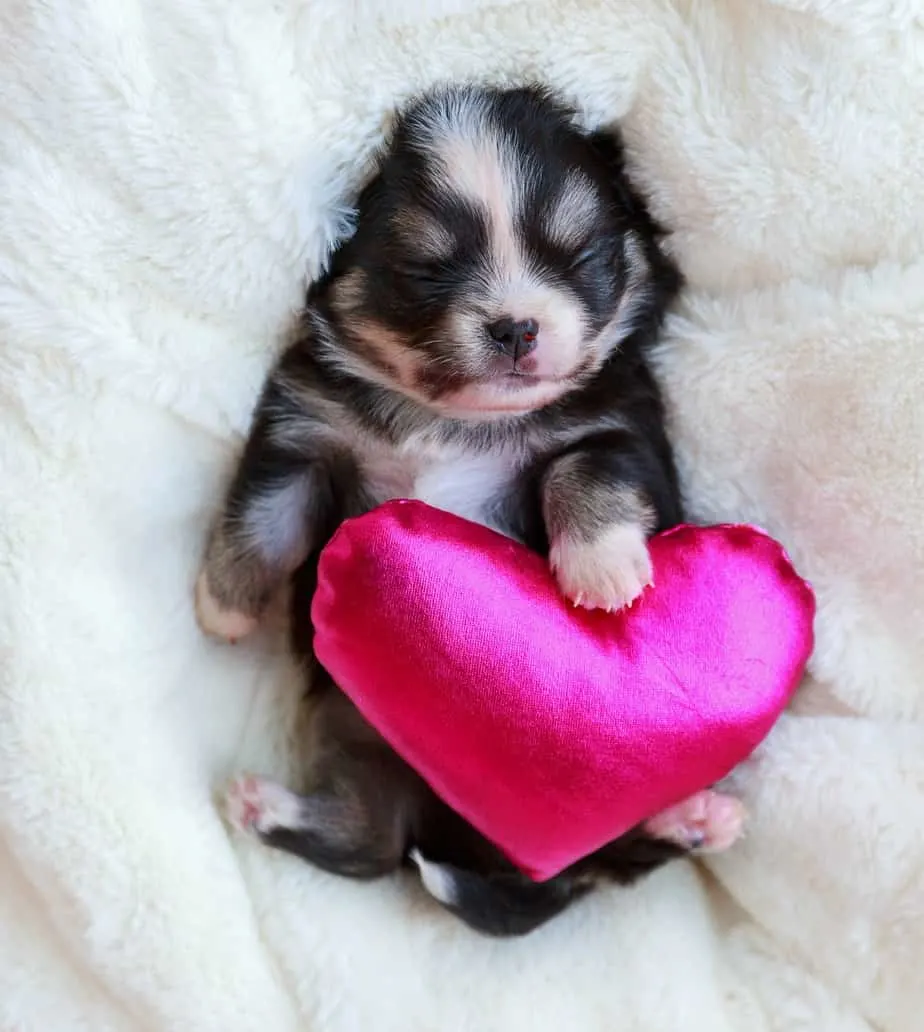 Go to the end of the alphabet.
If you want a name that is more unique but not so unique that people have not heard of it, try to find names that start with W, X, Y or Z, as it is uncommon to hear dog names that begin with those letters. For example:
W: Winston, Wesley, Watson, Willis, Wilbur, Winnifred, Willow, Winter, Wilma, Wendy.
X: Xerxes, Xylas, Ximena, Xyla.
Y: Yasmeen, Yvette, Yolanda, Yara, Yuri, Yoshi.
Z: Zane, Zach, Zeke, Zion, Zoey, Zara, Zella, Zina.
Closing Considerations
Choosing a unique name for your Chihuahua not only sets him or her apart from other dogs at their veterinary office or groomers, but it offers a conversation starter when making new friends.
When choosing a unique name for your Chihuahua, consider how the name is spelled and pronounced. While a unique name is a good idea, due to the long life span of the Chihuahua, you could become annoyed with having to spell out your dog's name and correct the pronunciation for the next 15 to 20 years!
Does your Chihuahua have a unique name? Share the name and the story behind it in the comments below to help other pet parents find inspiration for their Chihuahua's name.