This post contains affiliate links, and I will be compensated if you make a purchase after clicking on my links. As an Amazon Associate I earn from qualifying purchases. Learn More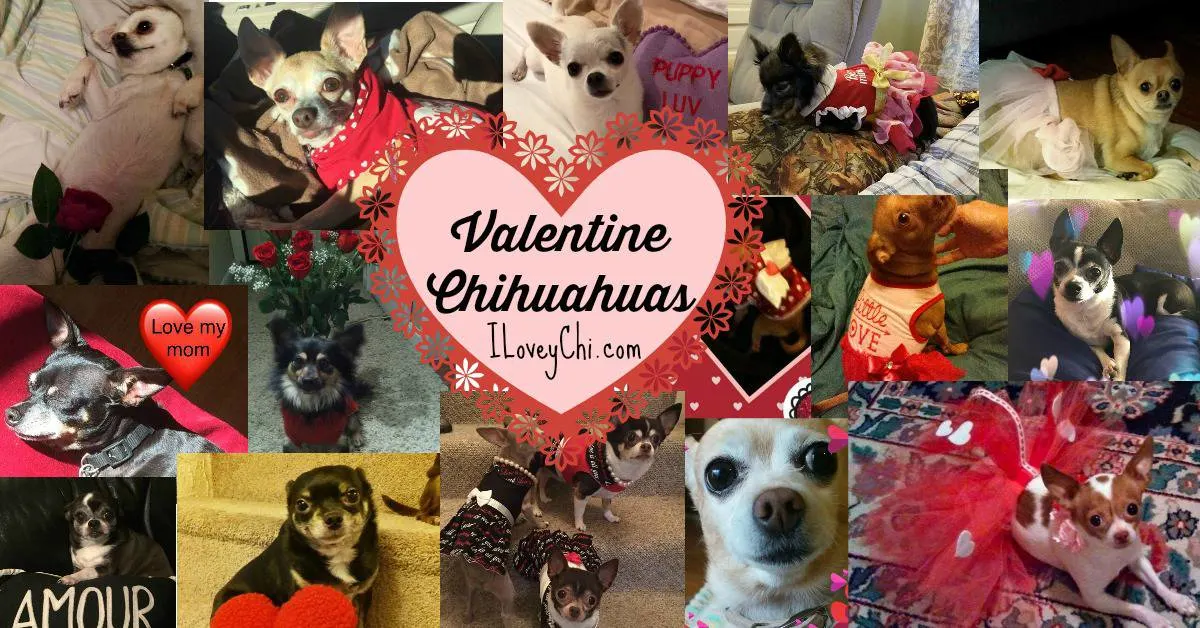 Since we often do special Chihuahua galleries for different holidays, I decided it was time to do one for Valentines Day.
We didn't get as many submissions as we usually do so I added a few cute stock photos to the mix towards the end of this post.
So are you ready to see some adorable little love bugs? Here we go!
---
First we have sweet little Chika. She belongs to Anne Duffy.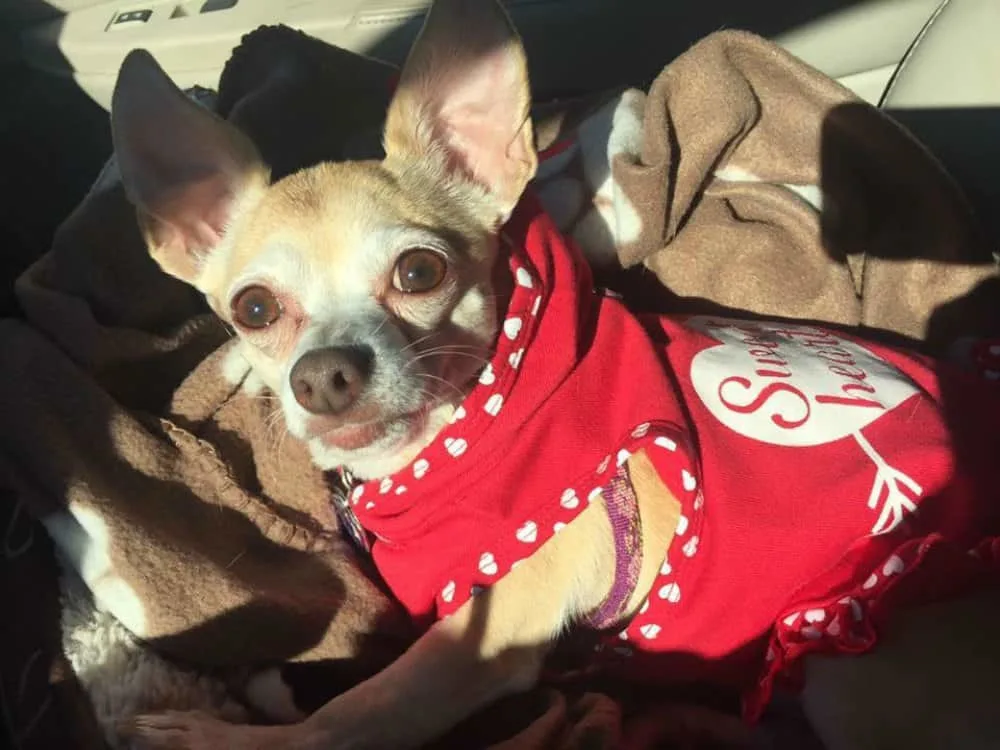 ---
Next we have George, who definitely loves his mom Deanna Emmert Horne.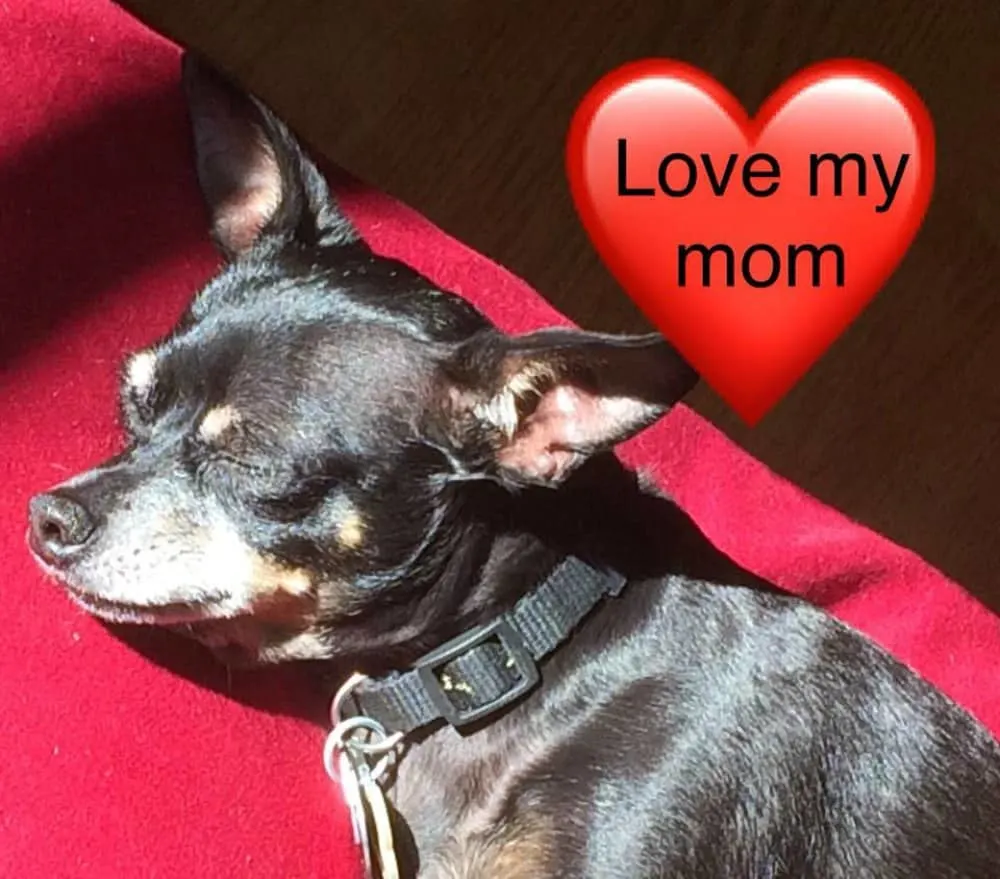 ---
Isn't Little Miss Annie pretty? Dionne DeSipio is her mom.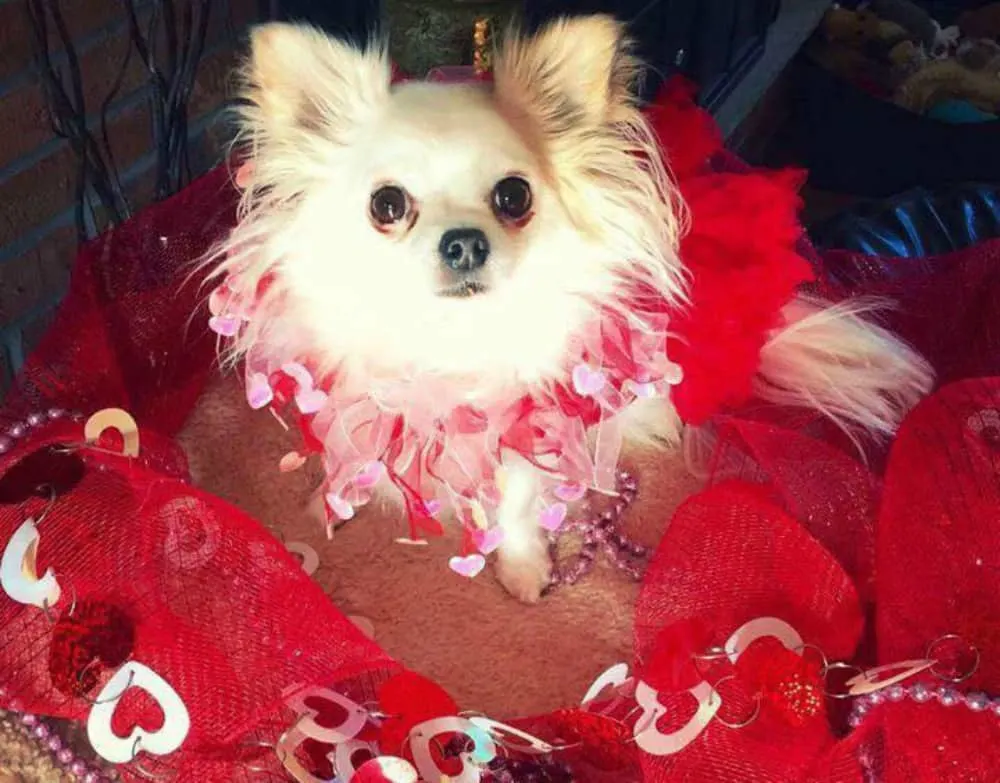 ---
How adorable is little Chloe here! She belongs to Debby Gross.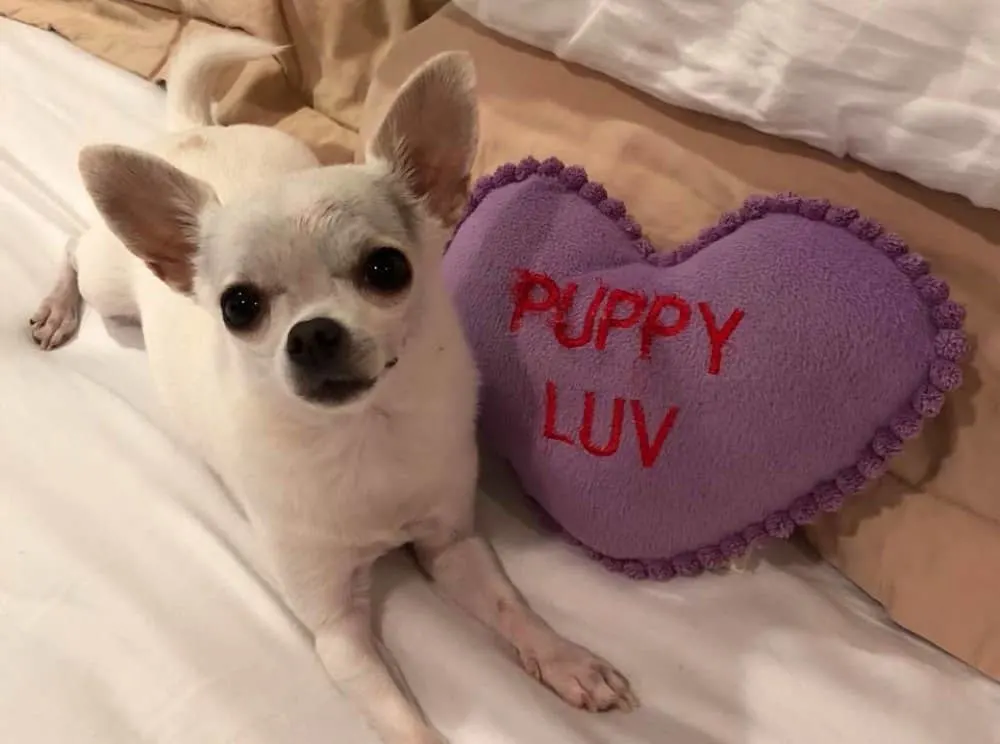 ---
Next we have handsome Rory. He belongs to Kristen El Mimouni.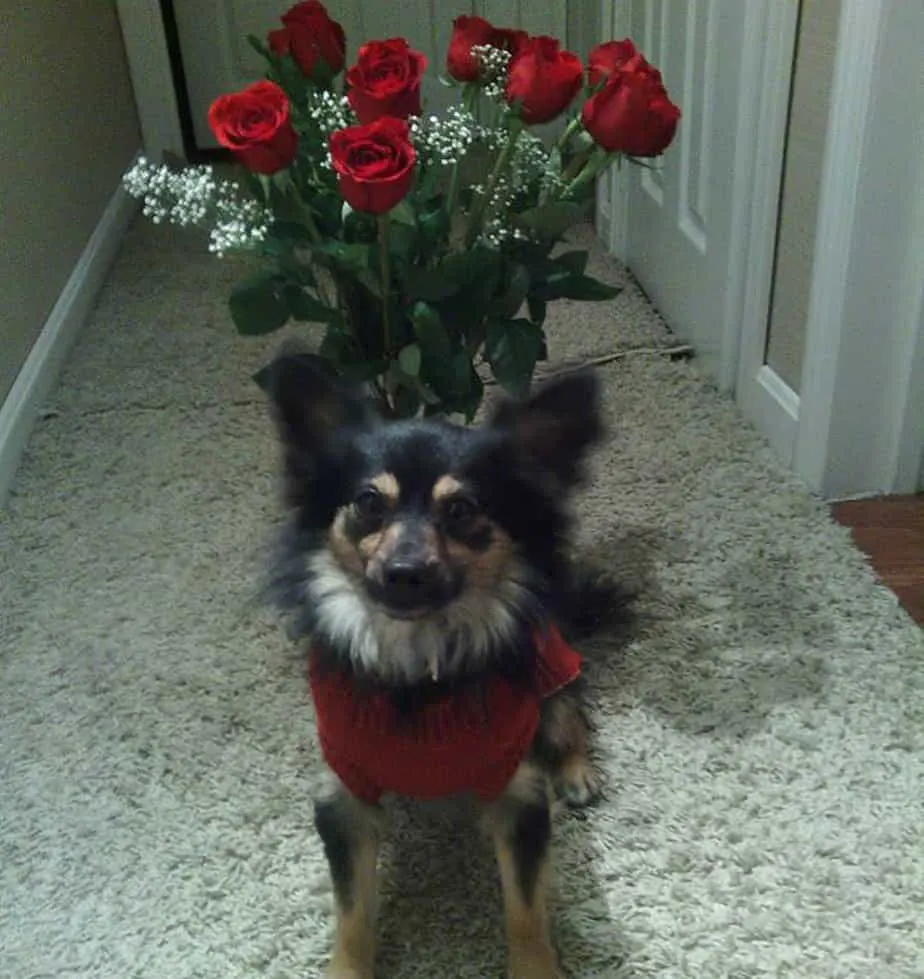 ---
Dijon is a pretty girl wearing her pretty Valentine dress. She belongs to Marilyn Stappleman.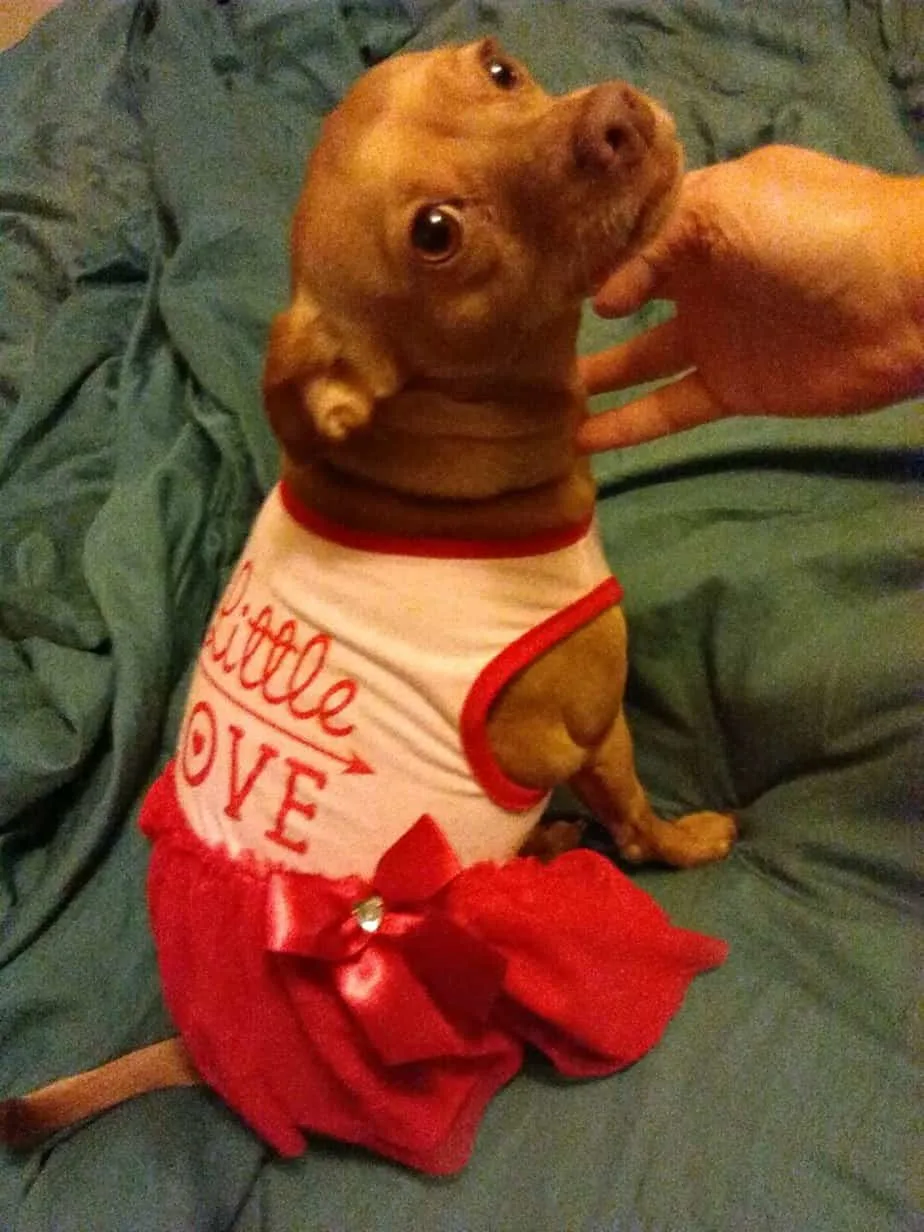 ---
Dezari Espinoza is the mom to pretty Miss DaJa here.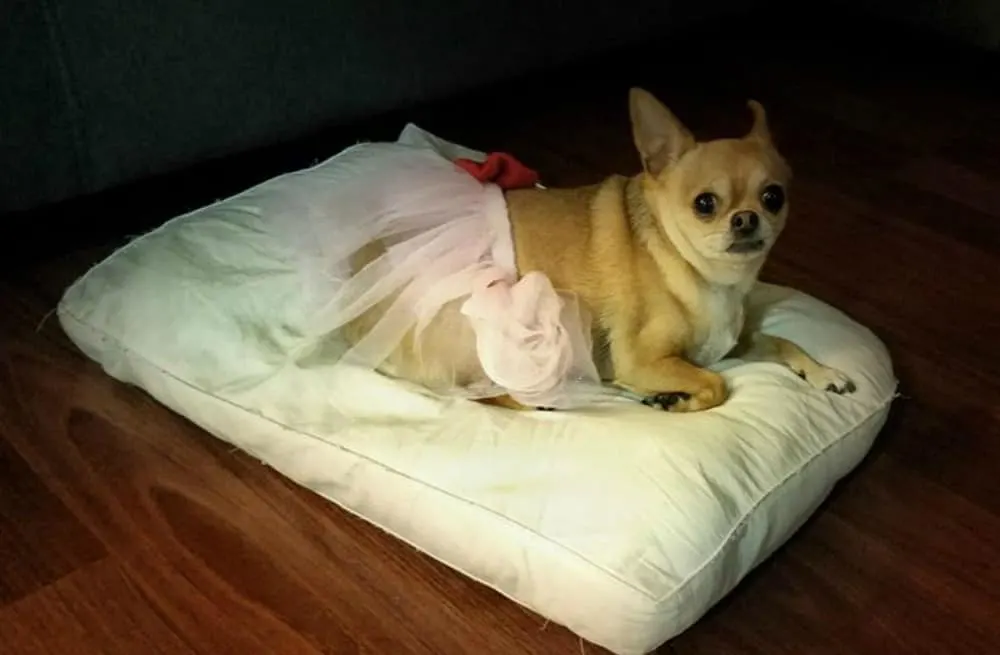 ---
Sweet little Grammy here is 18 years old! Tammy Lynn Tokas is mom.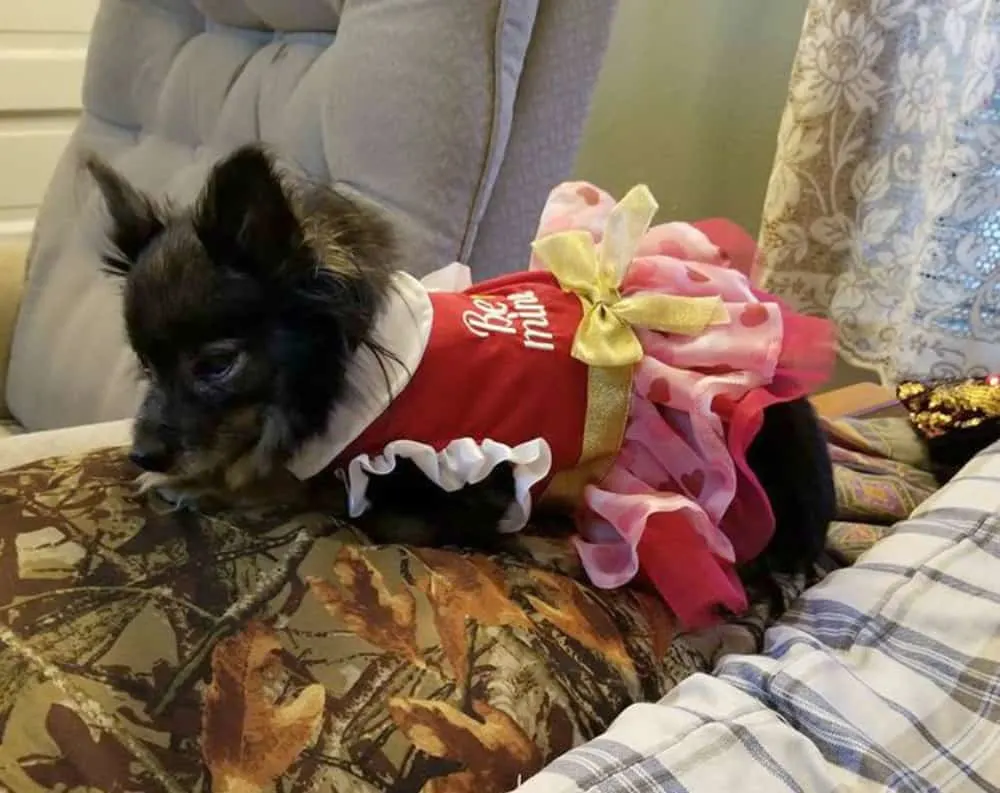 ---
Chanel is full of amour (love) here. She belongs to Paula Bento.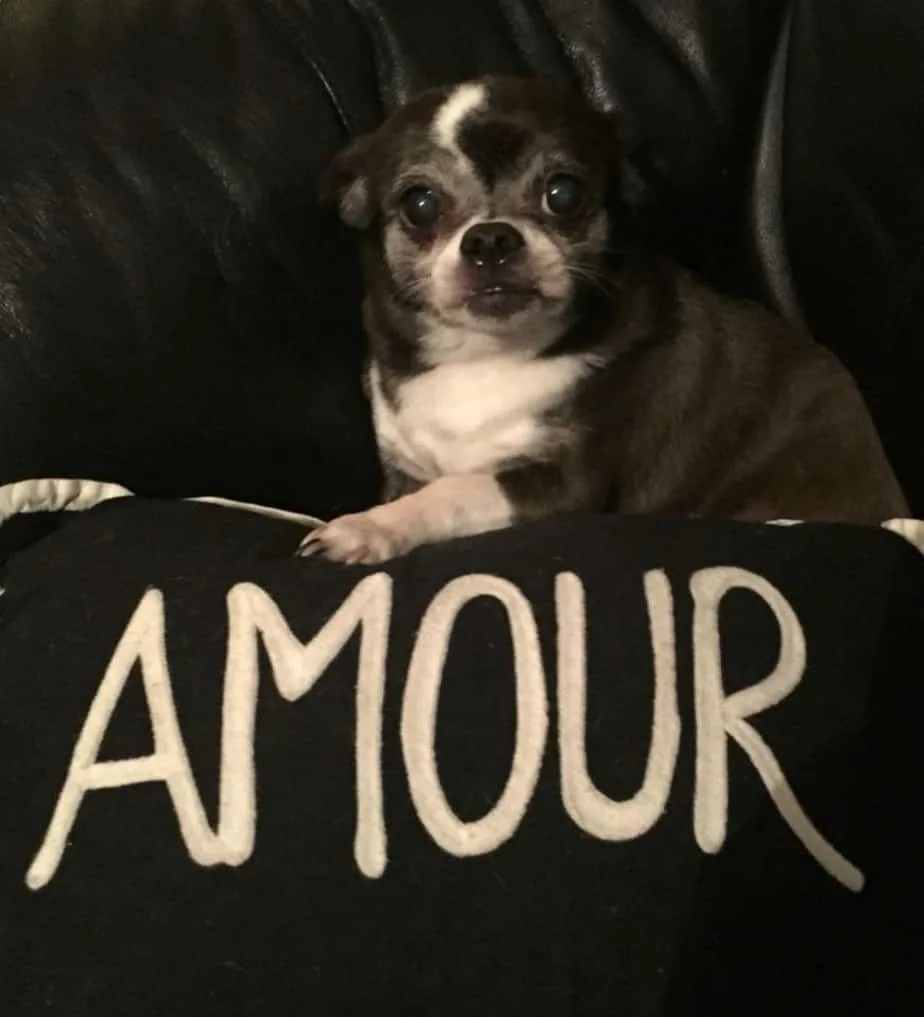 ---
Teri Rotintin put her little angel on a Valentine card.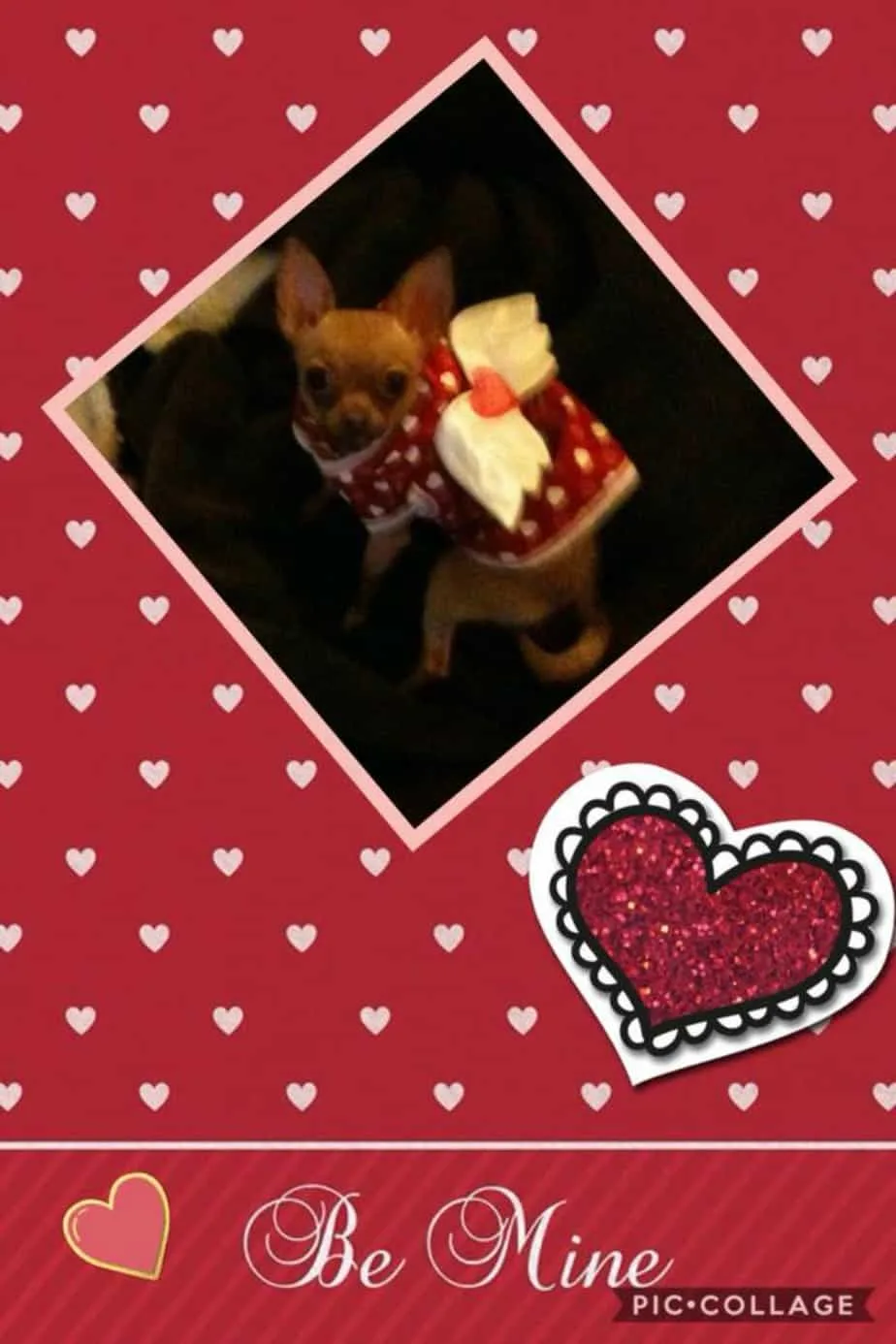 ---
Here's adorable Tinker. Look at those eyes! Michelle Hull is the mom.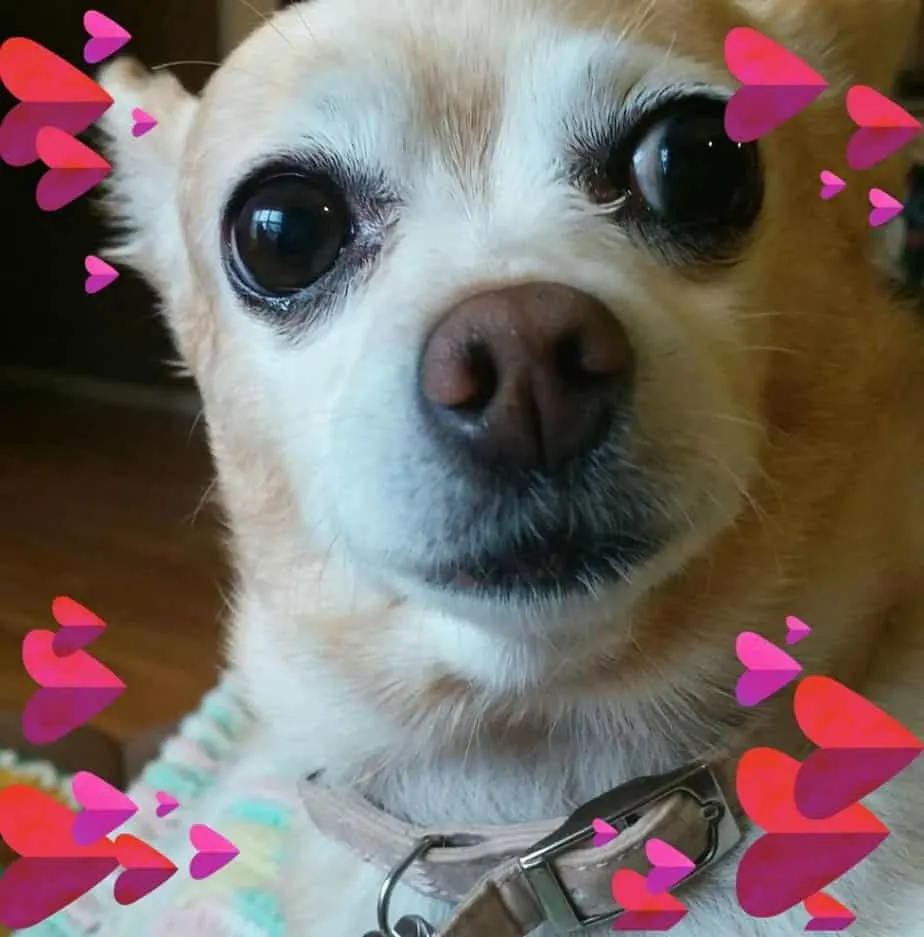 ---
B.B.'s photo made me laugh. Alicia Cottom is the mom.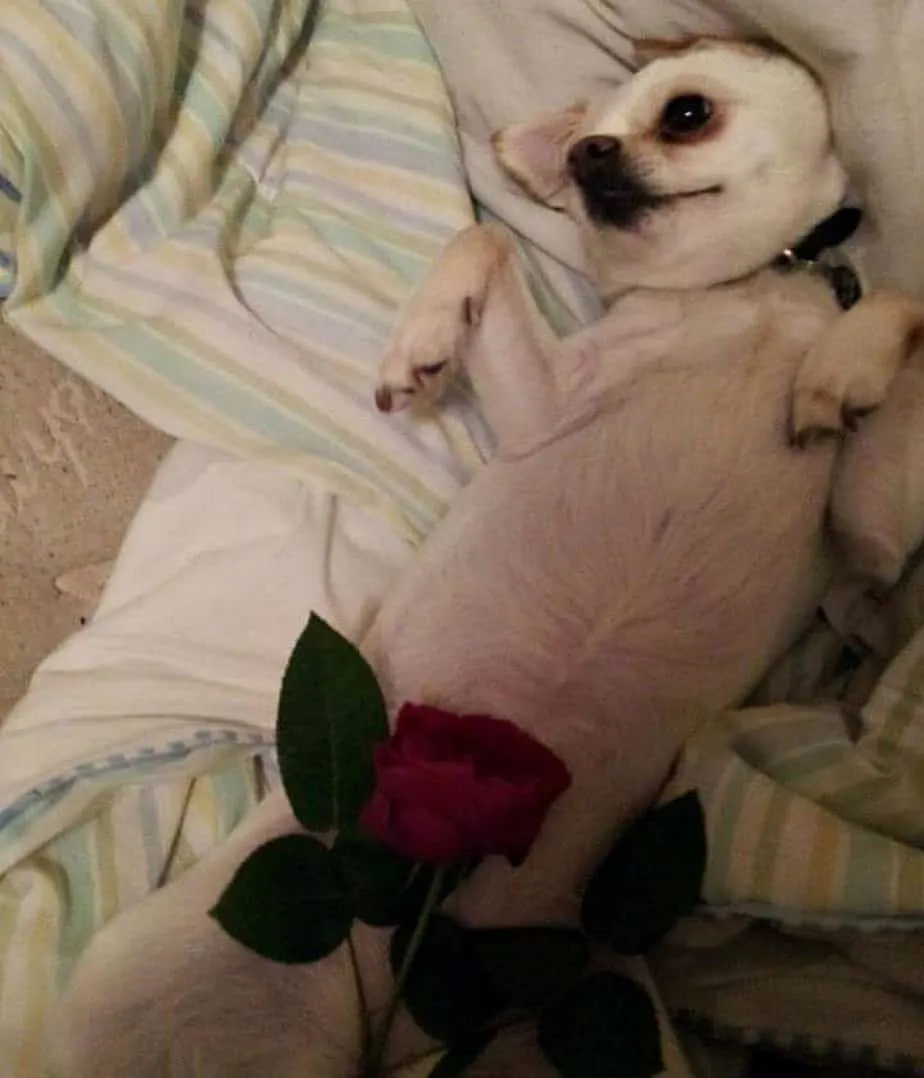 ---
Rose Marie Ratcliffe Stump is the mom to these 3 beauties! I'm in love with the face of the bottom one.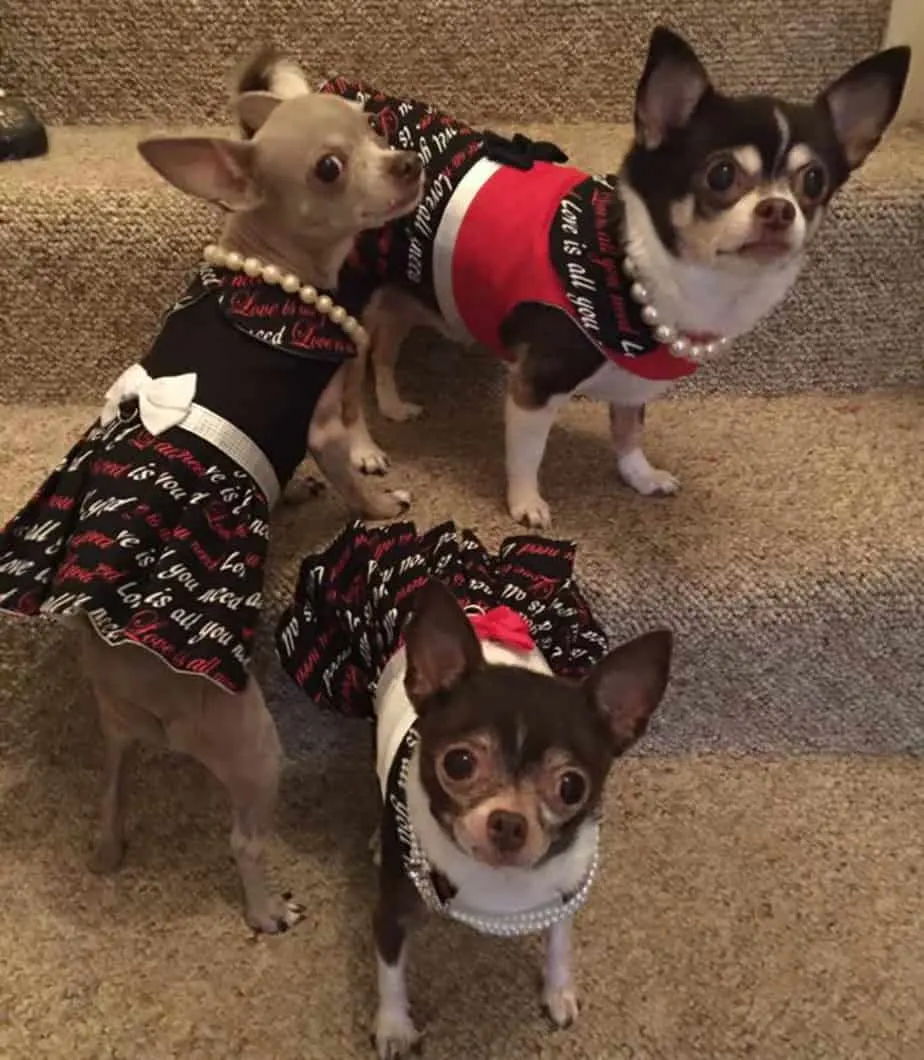 ---
Little Yogi here looks like such a love bug, doesn't he? Della Cameron Patton, who is also one of our beloved admins in our Facebook group is the mom.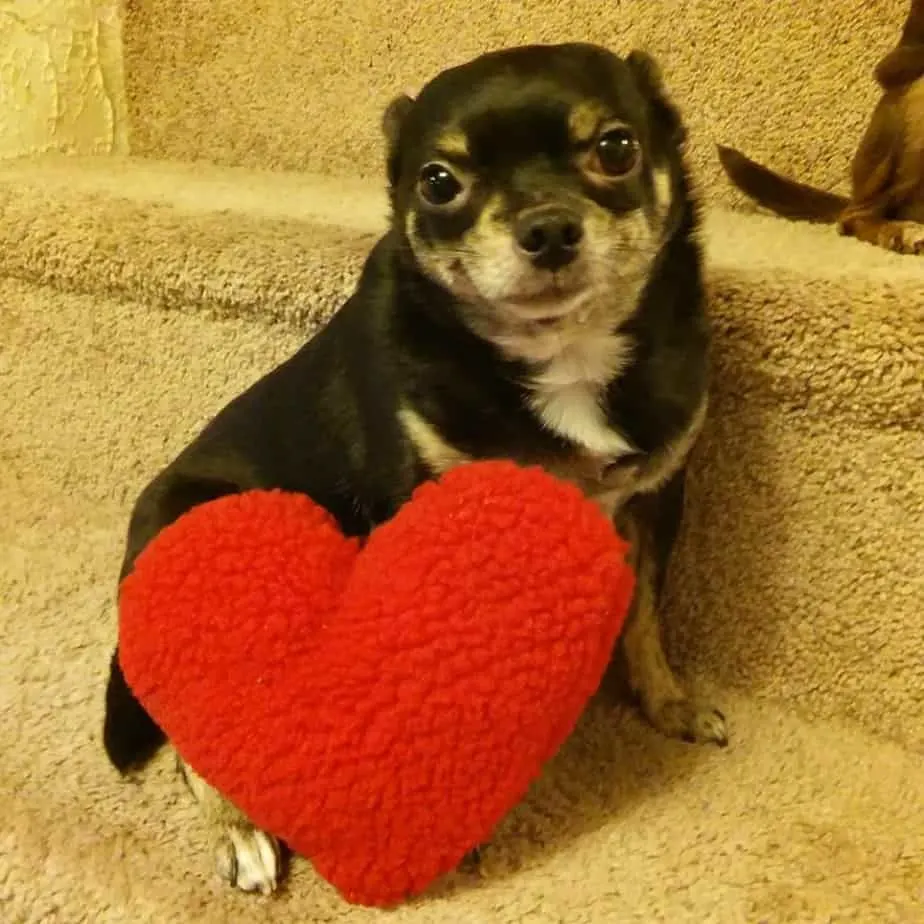 ---
Bella looks smashing in her Valentine skirt, doesn't she? Vanessa Owens is the mom.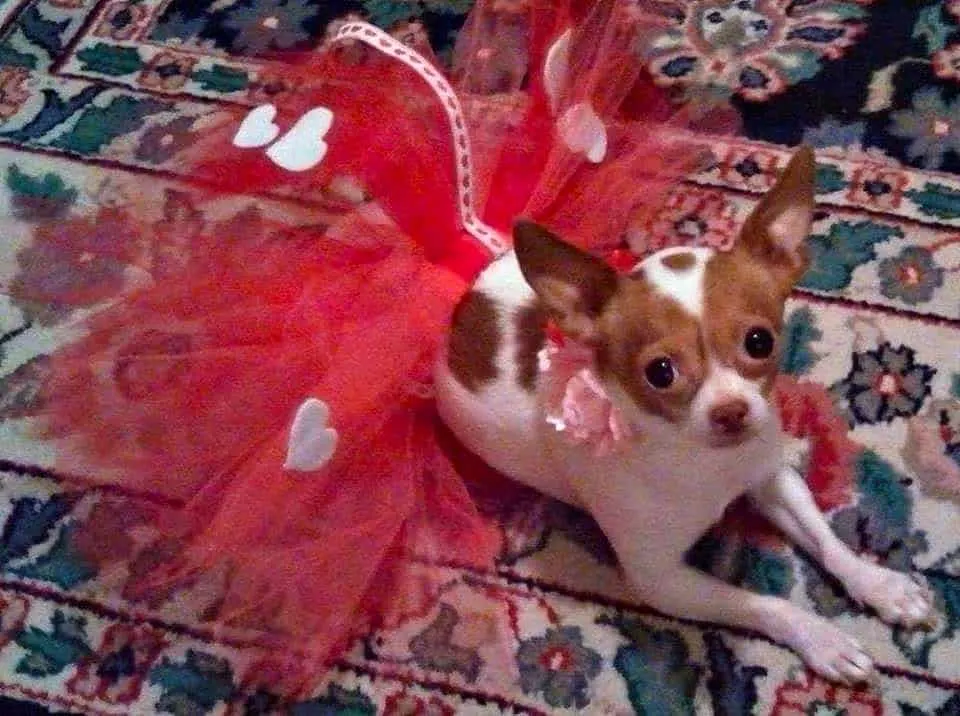 ---
Jasmineis is sitting pretty here. her mom is Kelly Asar.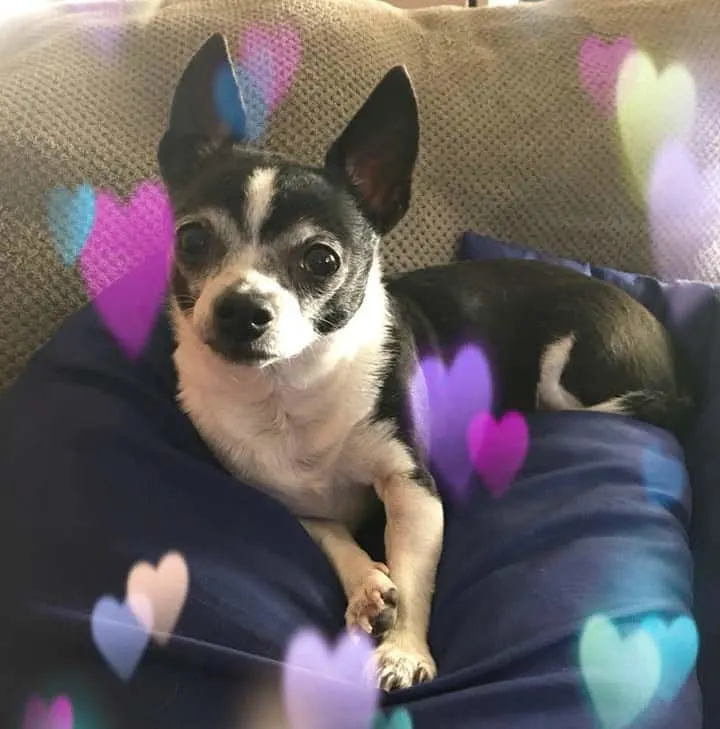 ---
The rest of these photos are cute Valentine chihuahua photos I found.
Isn't this black chi adorable in her little Valentine dress?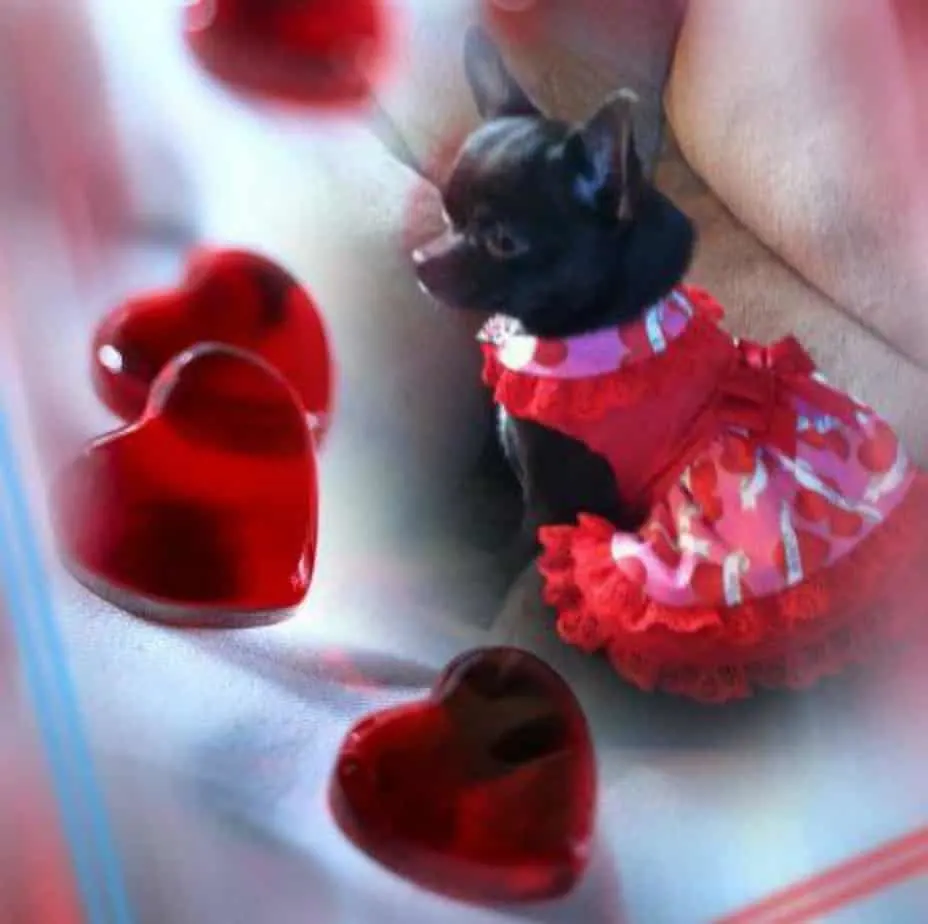 ---
How sweet is this sleeping chihuahua puppy? Look at his little nose. It looks like a little heart!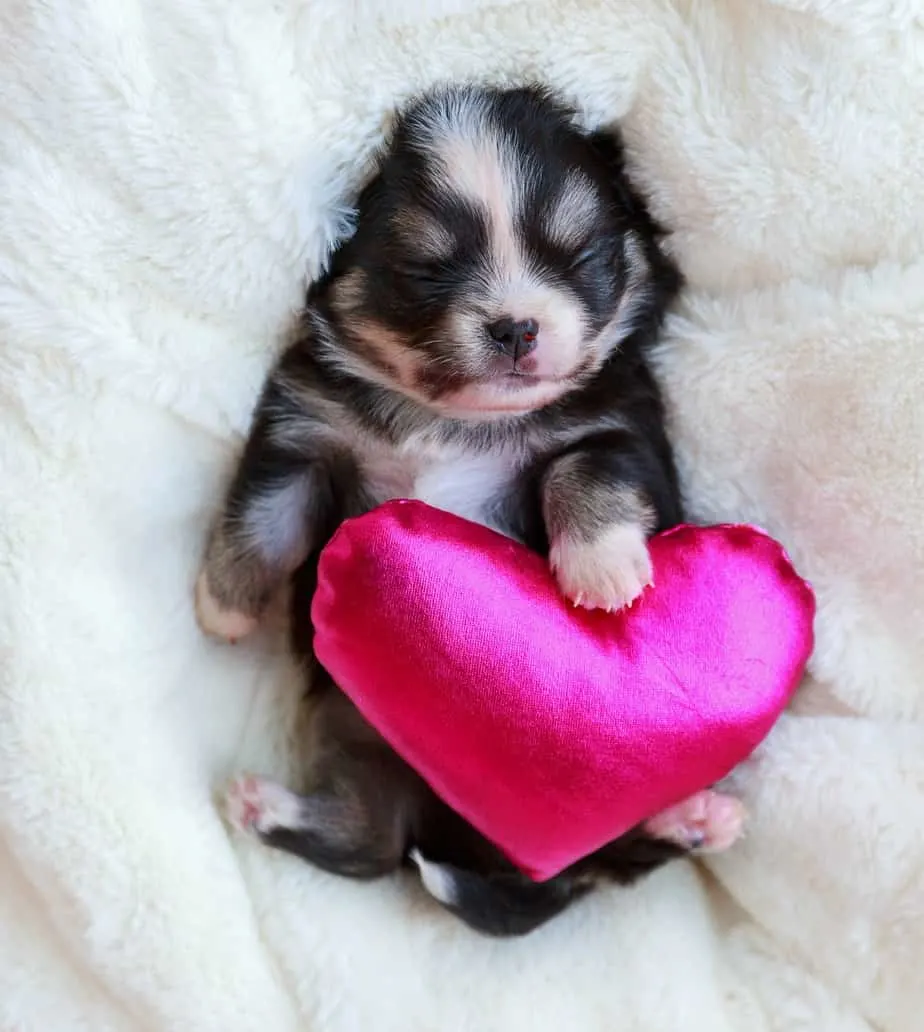 ---
This Valentine chi looks quite frosty sitting in the snow.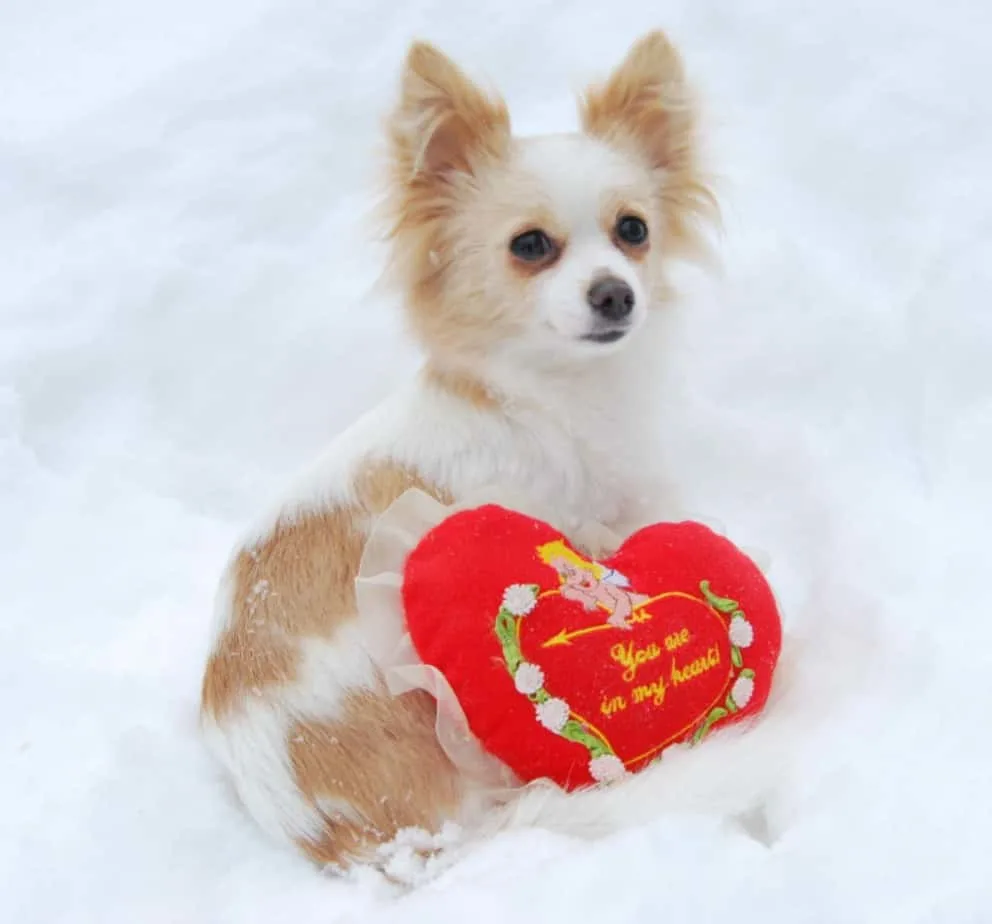 ---
I love how this chihuahua puppy is playing with a heart.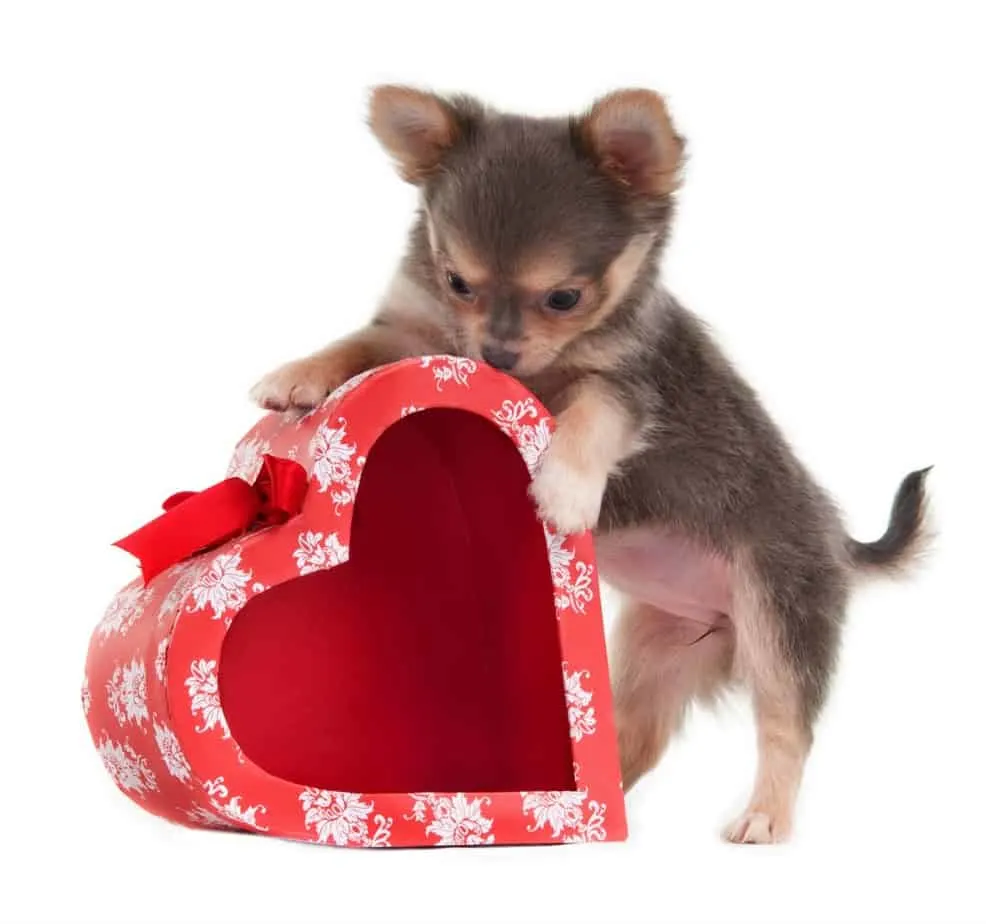 ---
Last but not least we have this sweet little Valentine gift!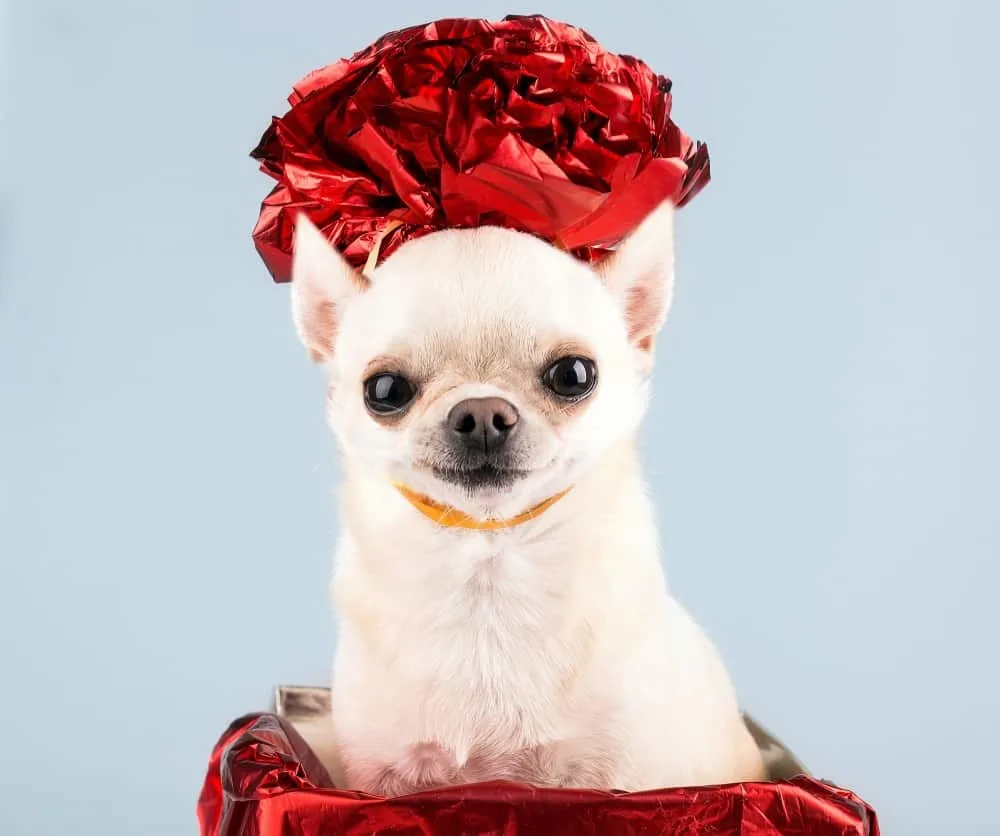 ---
Well that's it for this year! Hope you and your fur kids have a very happy Valentines Day.
Which one is your favorite?