This post contains affiliate links, and I will be compensated if you make a purchase after clicking on my links. As an Amazon Associate I earn from qualifying purchases. Learn More
Summertime Chihuahuas By the Water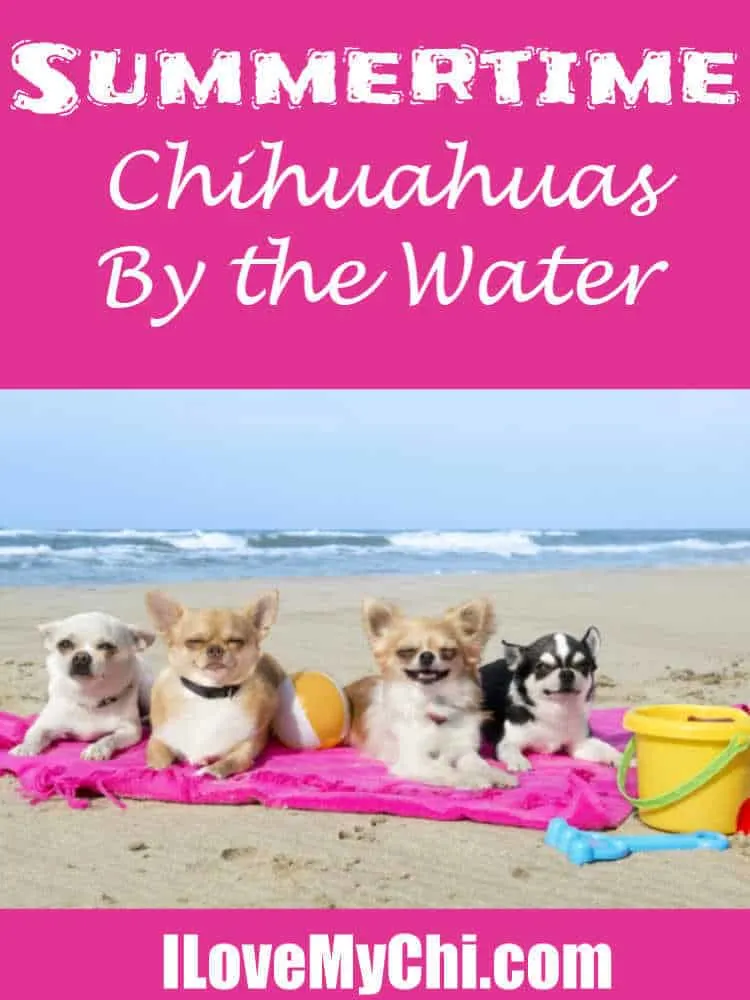 I love the summer and being by (or in) the water, don't you? Our chihuahuas love it too. At least they love the warmth of the summer sun. Some love the water too.
Take a mini vacation and check out all these sweet chis enjoying the sun and sea (or lake, or pond, or pool).

First we have Alfie enjoying the sun by the pond. Submitted by Hannah Lepage Bibby.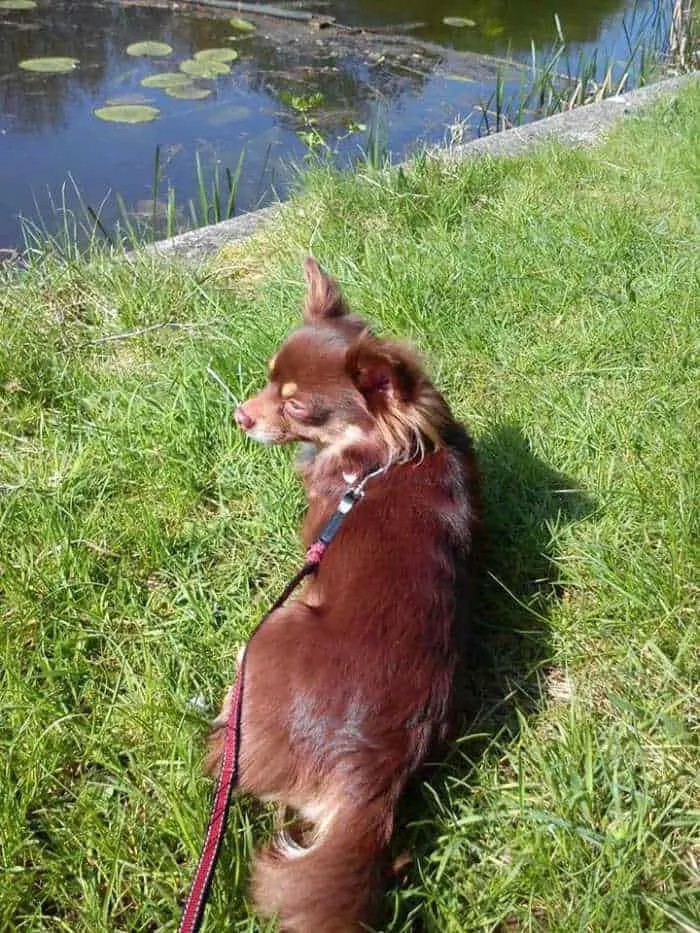 Jackie Barlow submitted this photo of Bill and Charlie playing on some rocks.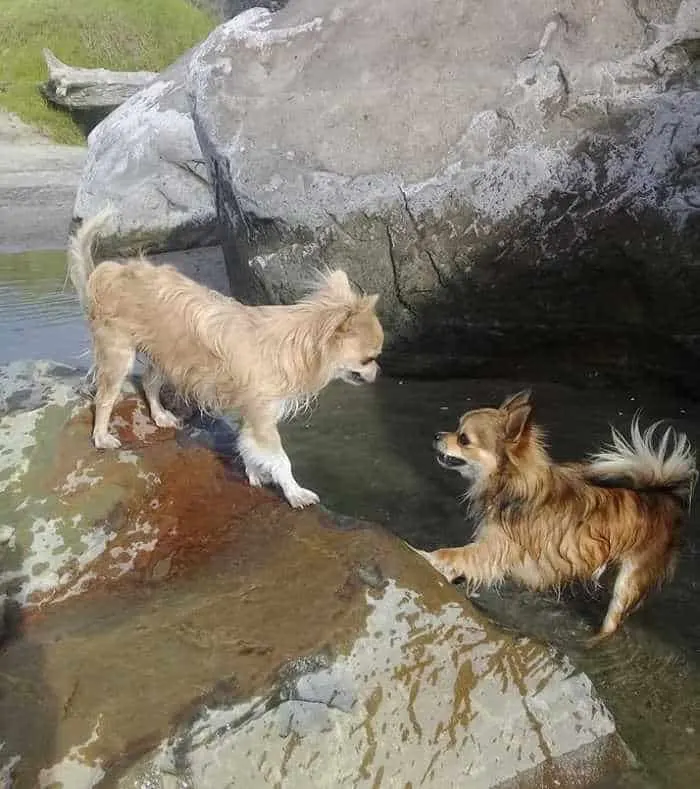 Here is Chastin being held by Jason F Herrera on his first beach trip.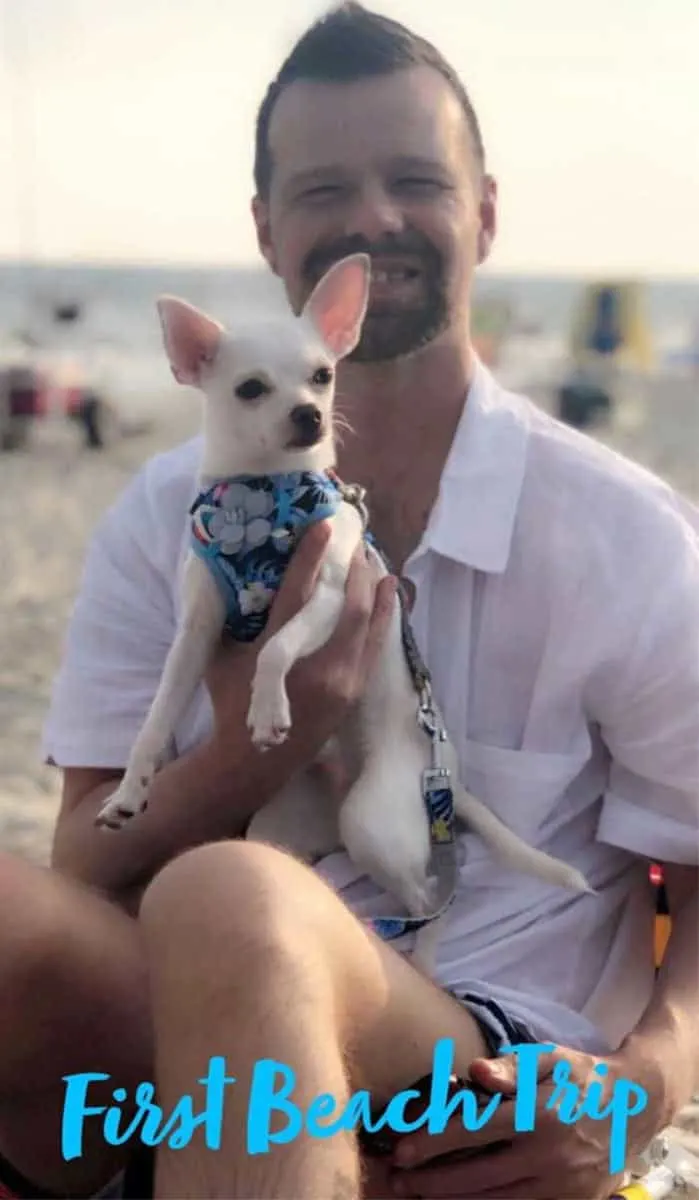 Here is Chloe enjoying her pool float. Submitted by Ryan Culver.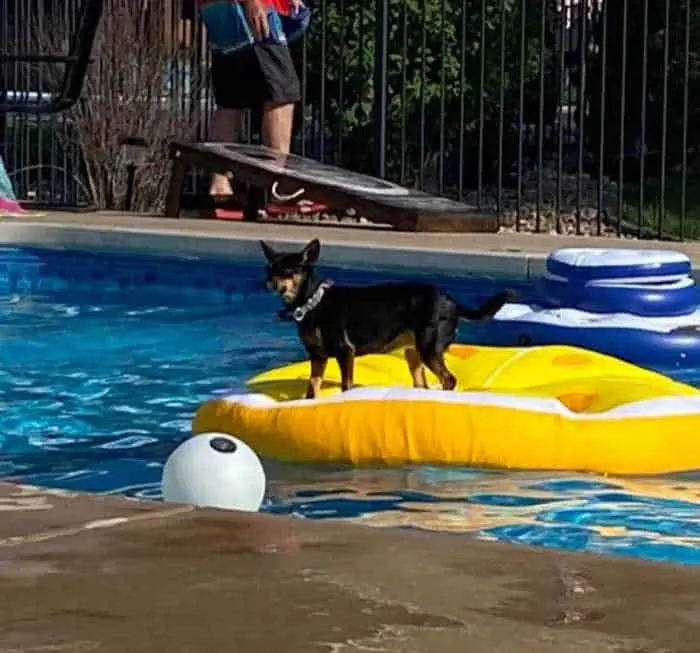 This is Dexter enjoying a boat ride off of Dauphin Island, Alabama. Submitted by Leigh Buffkin.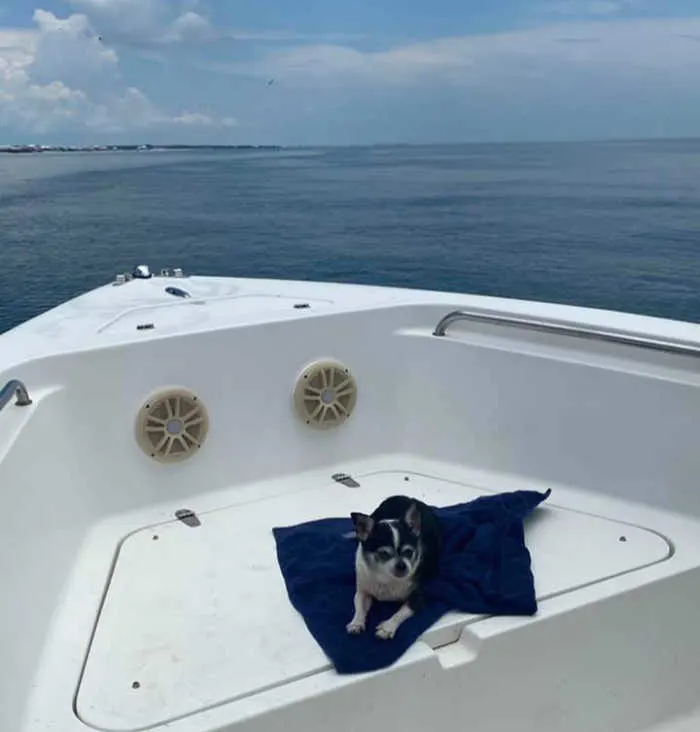 Stacy Taylor says her Felix enjoys being at the lake.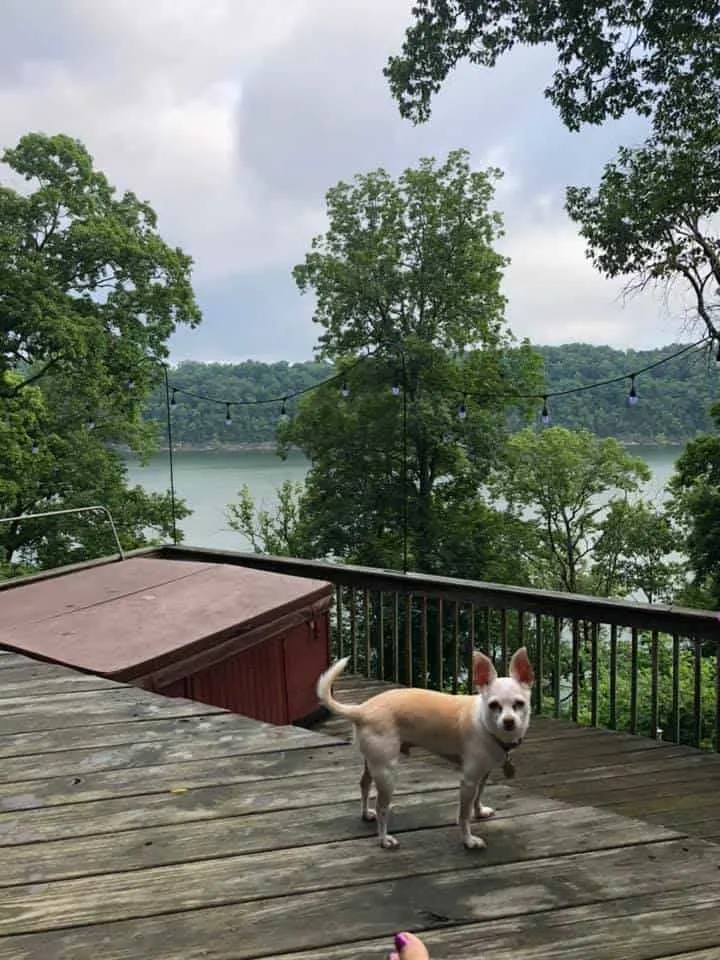 Ryan Culver says that GG loves a good pool float. And this one is really cool, isn't it?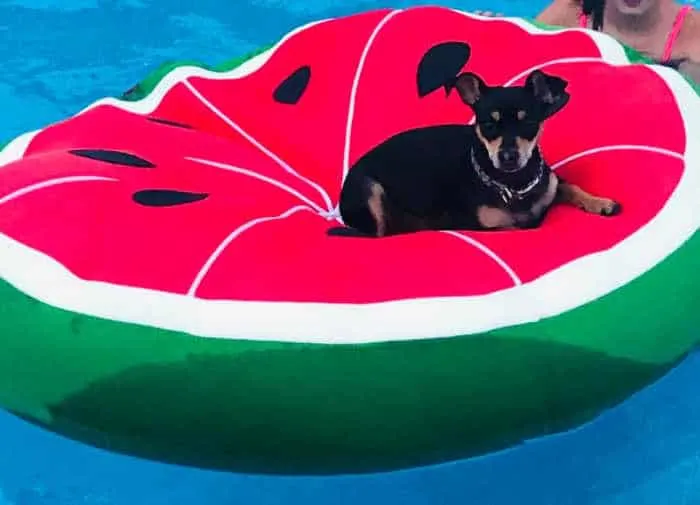 Tina Mclemore Zuniga says that her Juana loves the beach.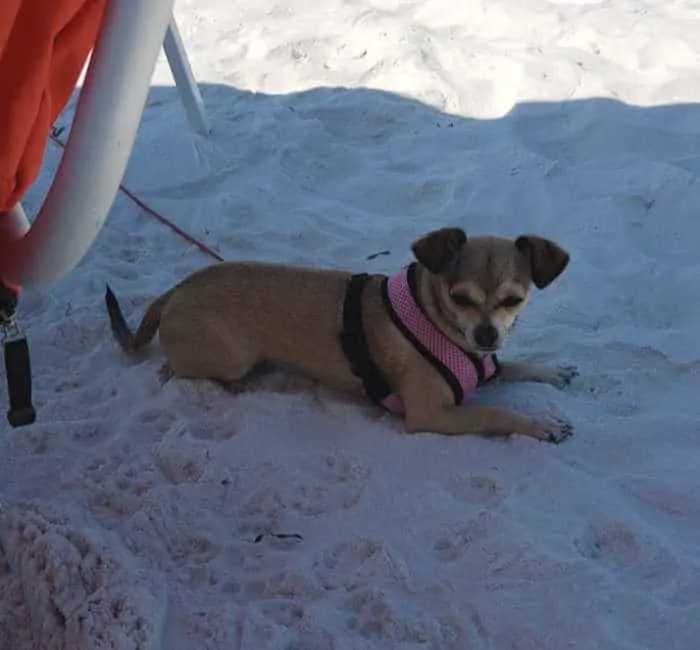 Lola enjoying the beach at San Francisco. Submitted by Myriam Willey,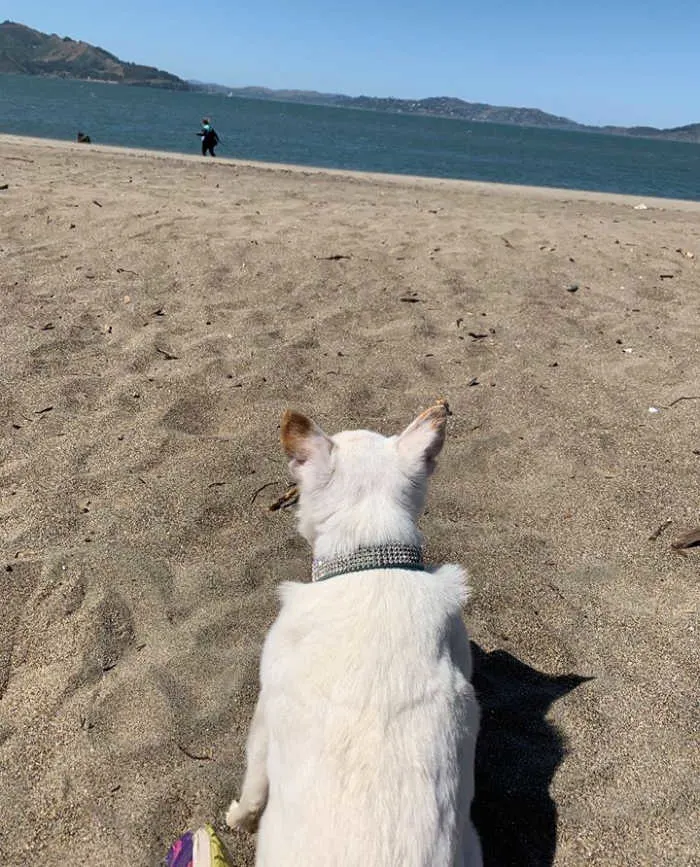 Cher Eberly says LuLu enjoys the pool.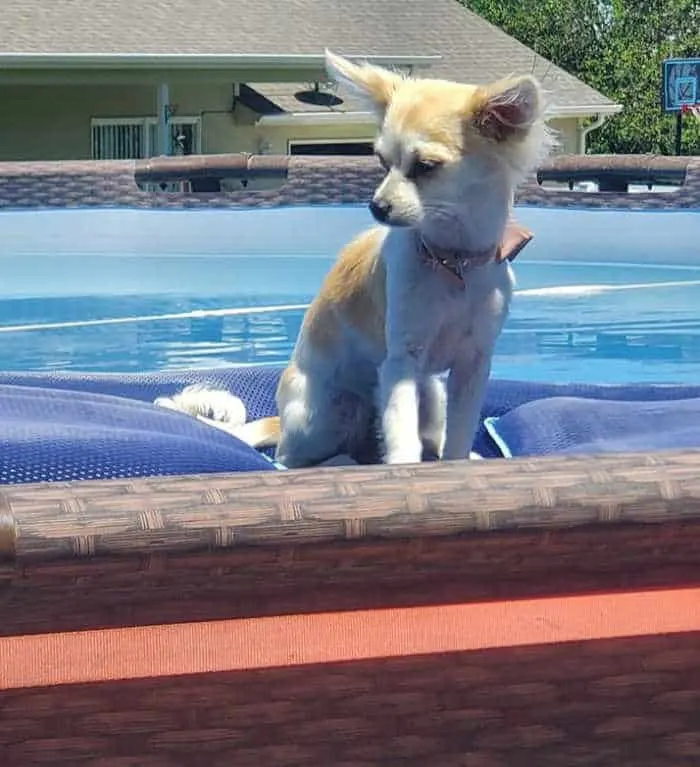 Here is Montana Rose enjoying the beach at Cape May New Jersey. Submitted by Thomas Cheryle Pohlig.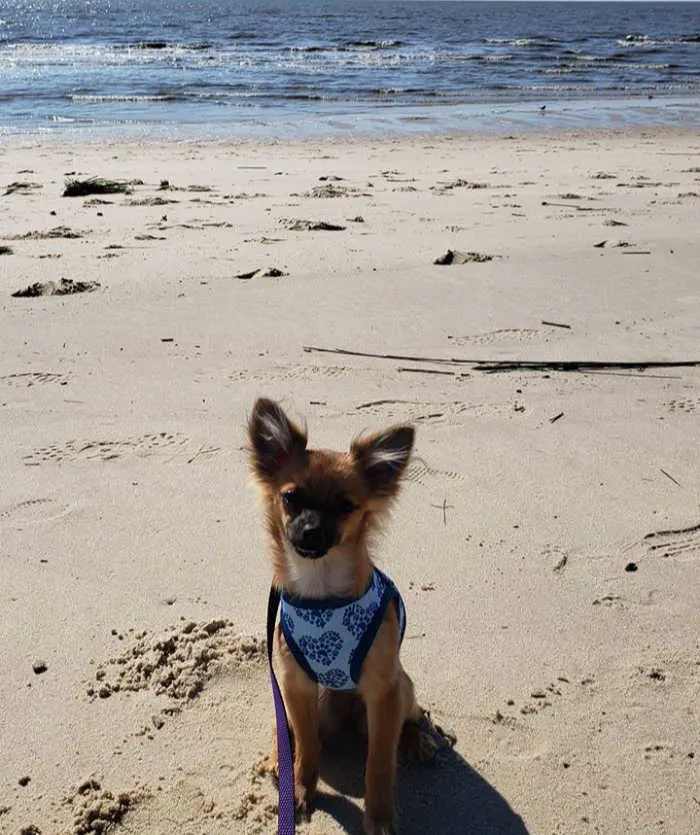 Mooch looks really happy her on Pensacola Beach Florida. Submitted by Deb Hawrysio Nita.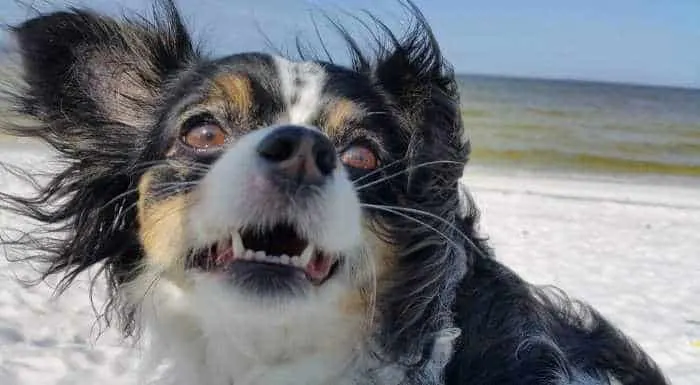 This is Penelope and Lowie. Lowie is the chihuahua and Penelope is a mini pin. Submitted by Angel Madson.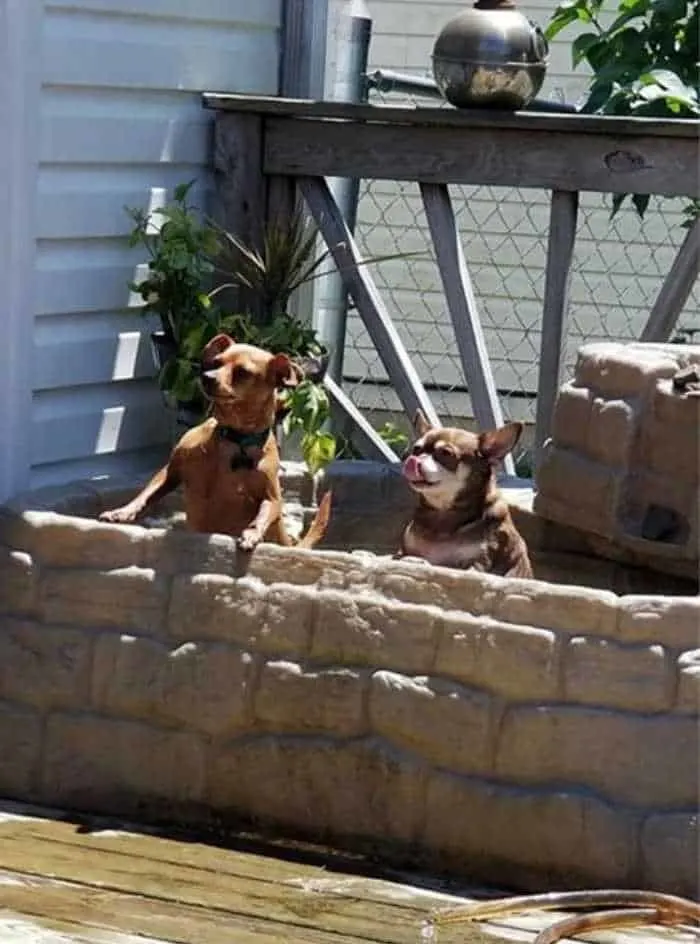 Penny is a shih-tzu and chihuahua cross. Jennine Lynn says she enjoys boat rides.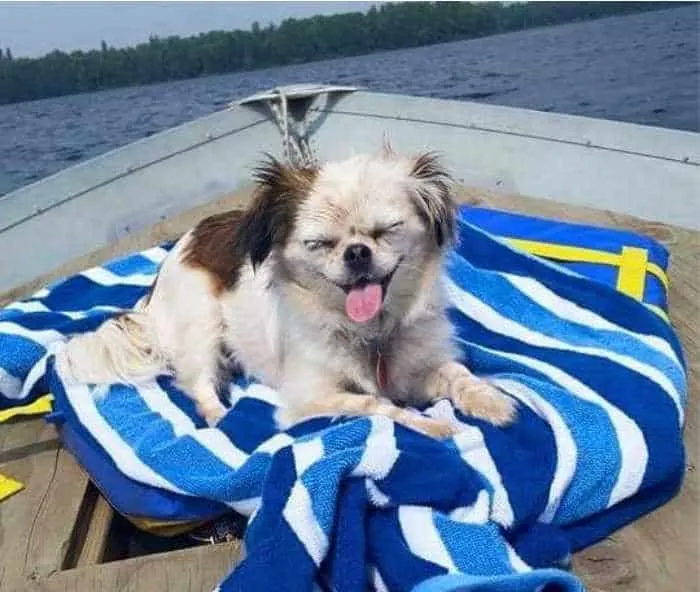 Pero is cooling off in the sand at Sunset Beach in North Carolina. Submitted by Sonia Walkup.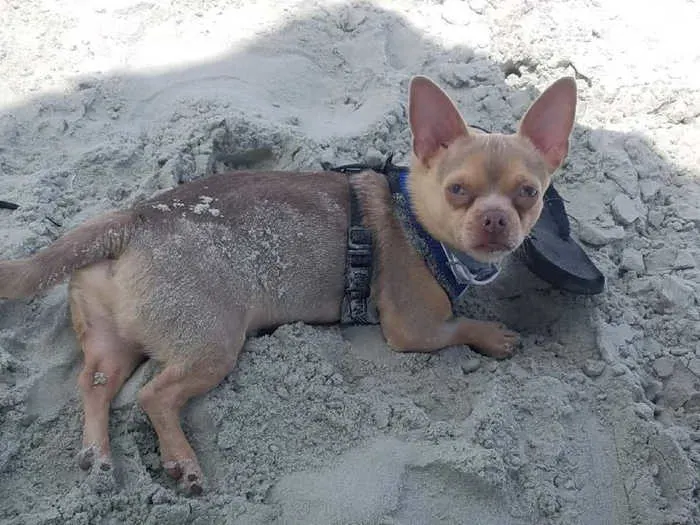 Here is Pita enjoying the pool. Submitted by Susie Settle Binder.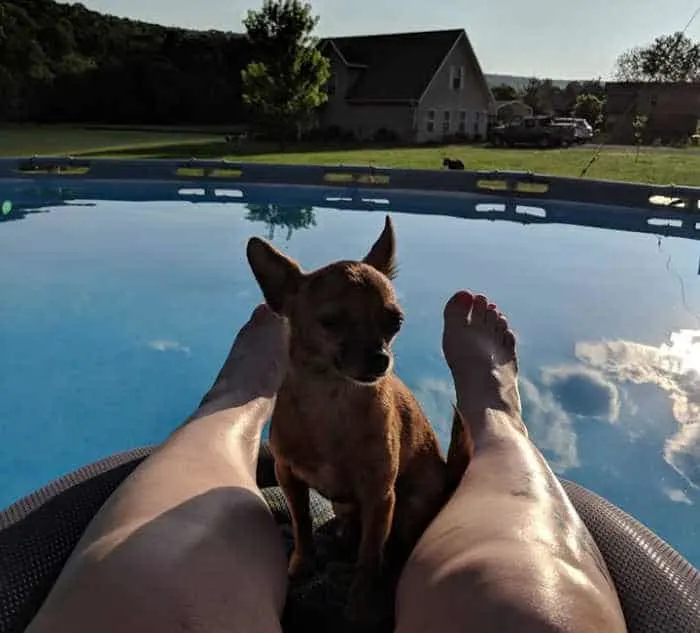 Sugar is trying to surf in the pool. She lives in West Virginia with Christina Sue Blake Easthom.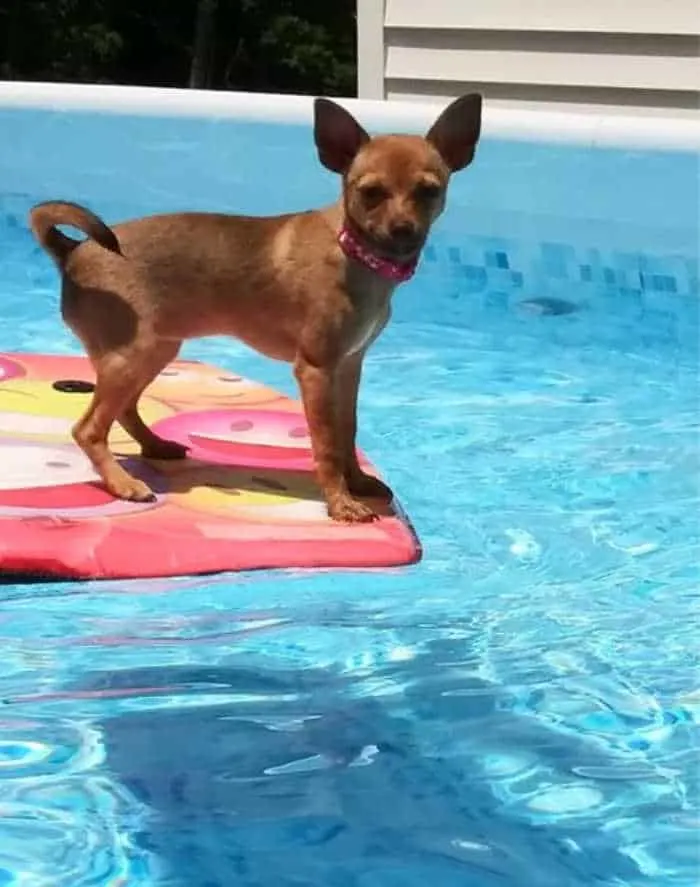 Tuesday is practicing safety wearing a life jacket in the water. Submitted by Aida Reich.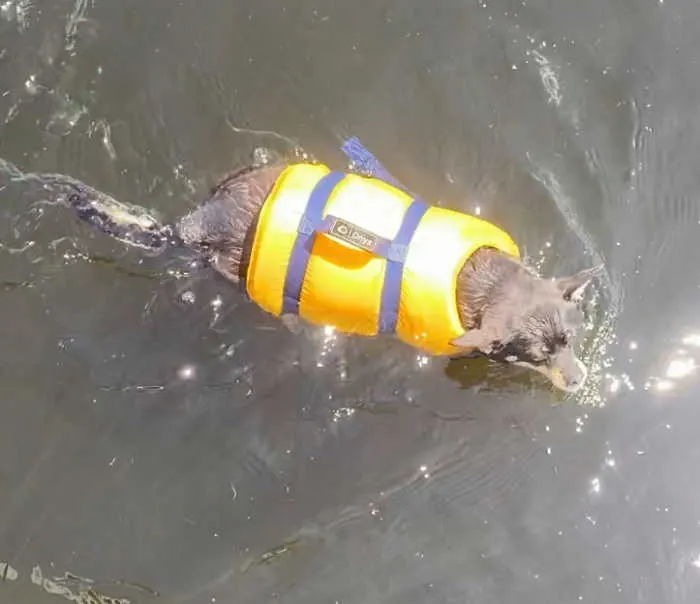 Zoey looks like she's just had a nice swim. Submitted by Dawn Kasper Wazny.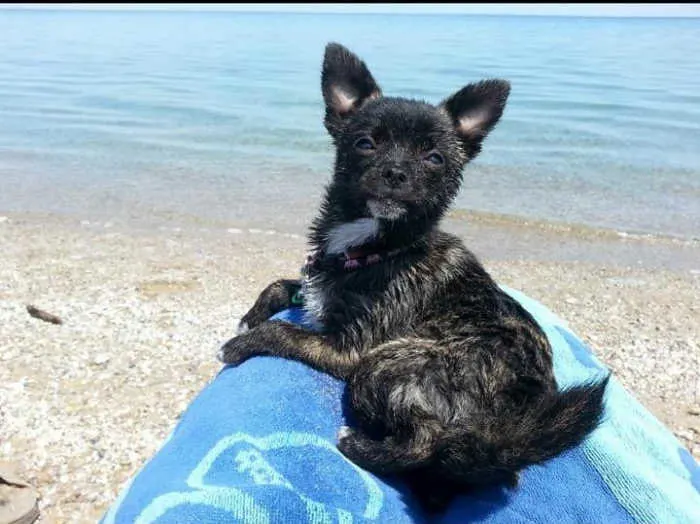 Sandra Petrie says her little Kali loves living by a lake.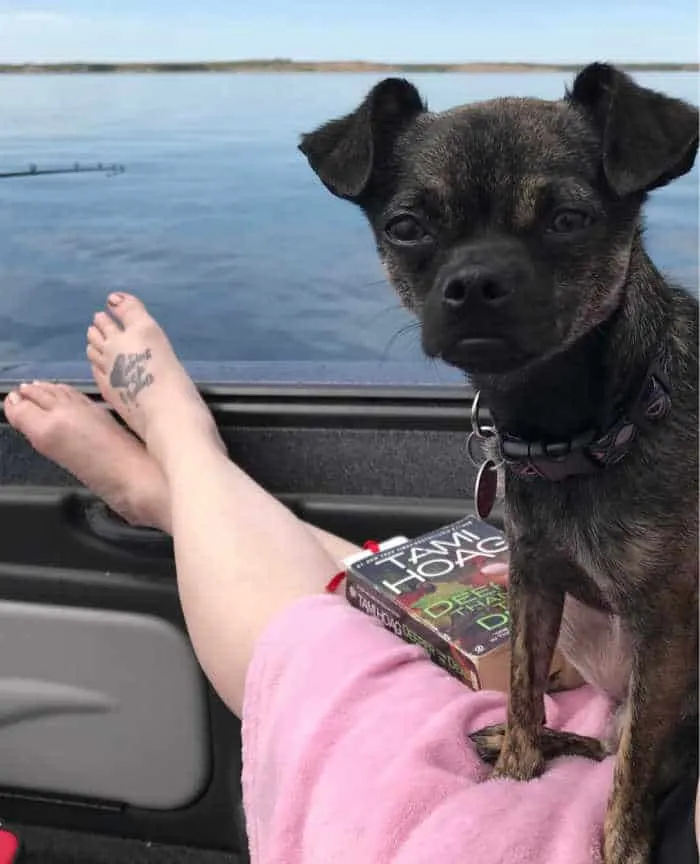 The next 5 photos are ones I have in the files on my computer.


This first one is my all time favorite. This tiny little puppy kissing the man is just so sweet, isn't it?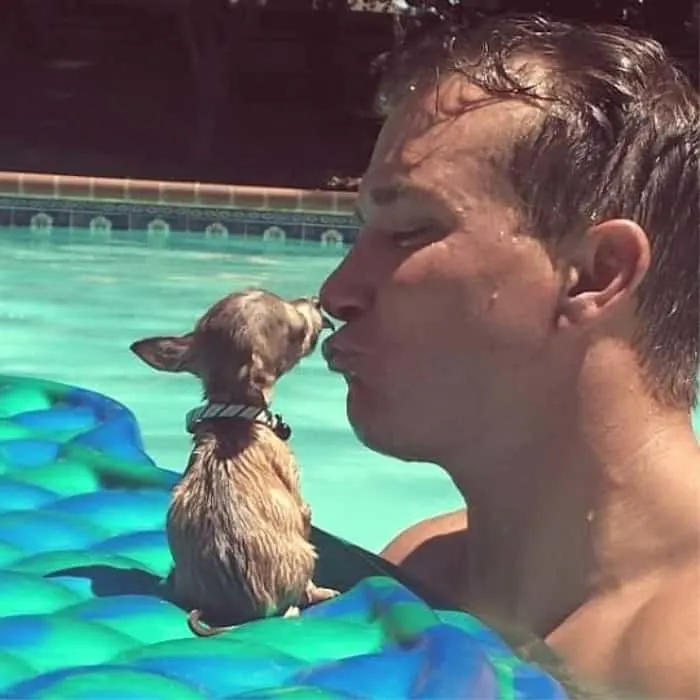 Next is a similar sweet photo. Except it's an adult chihuahua, not a puppy.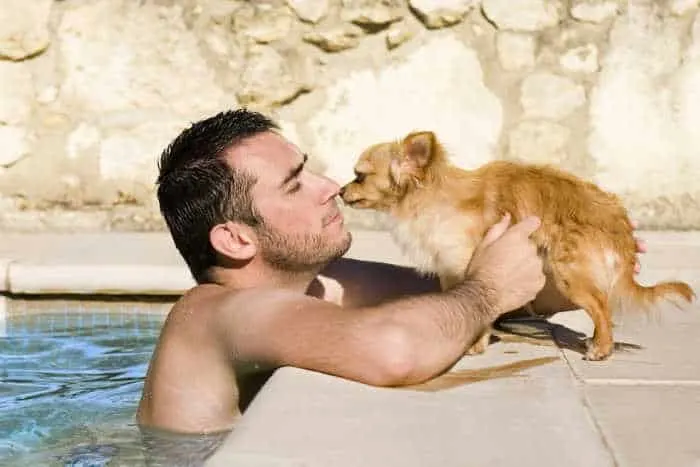 This little chihuahua looks like he found something interesting in the water.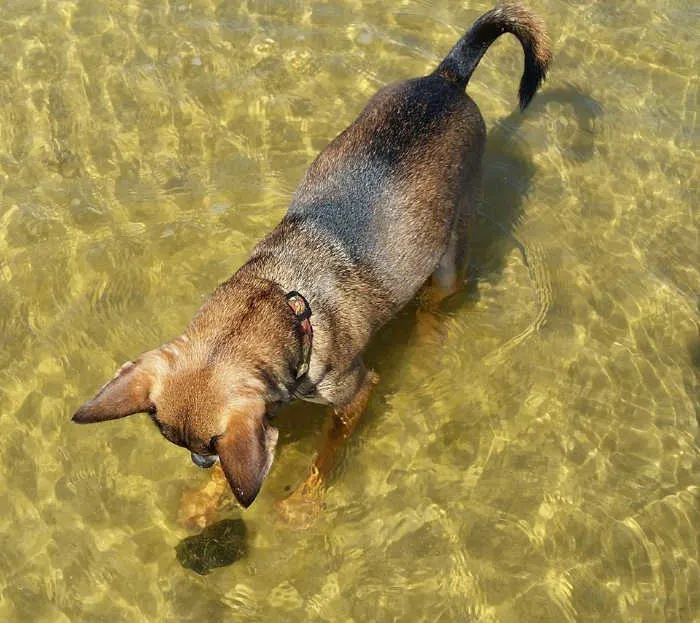 These two are having fun play fighting on the beach. Ziggy and Lucy do this all day long. They even look like my Lucy.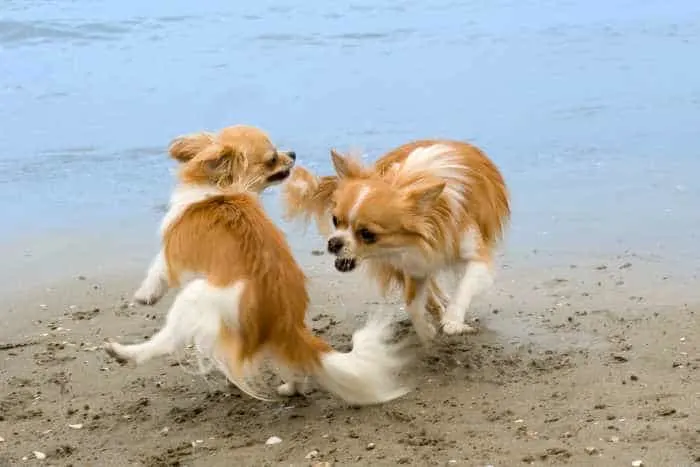 This last one is cute with this little chi and her life jacket.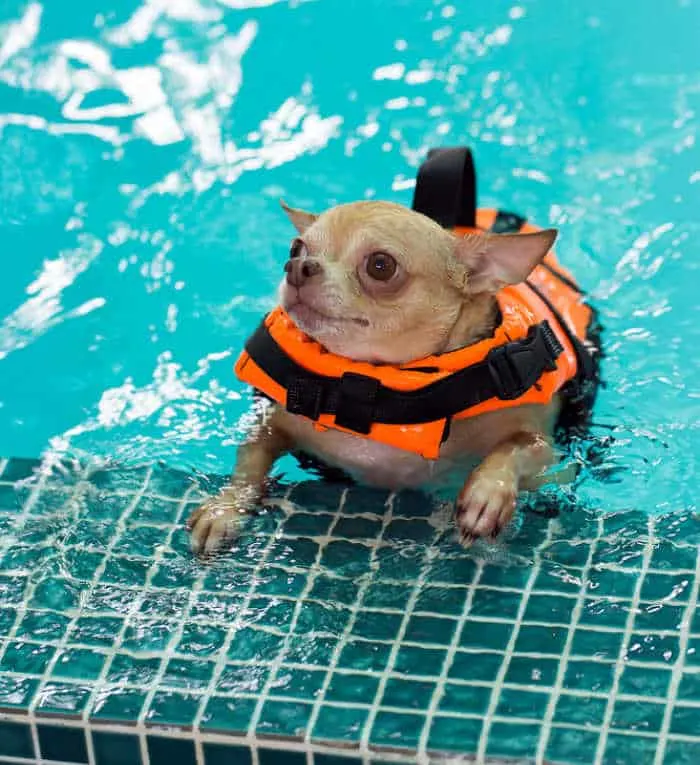 Does your dog like water? They seem to either love it or hate it. Mine don'y which is a shame because we live in a beach town.