This post contains affiliate links, and I will be compensated if you make a purchase after clicking on my links. As an Amazon Associate I earn from qualifying purchases. Learn More
It's that time of year again. Christmas! And it's time to showcase some adorable chihuahuas dressed for Christmas and ready for a visit from Santa.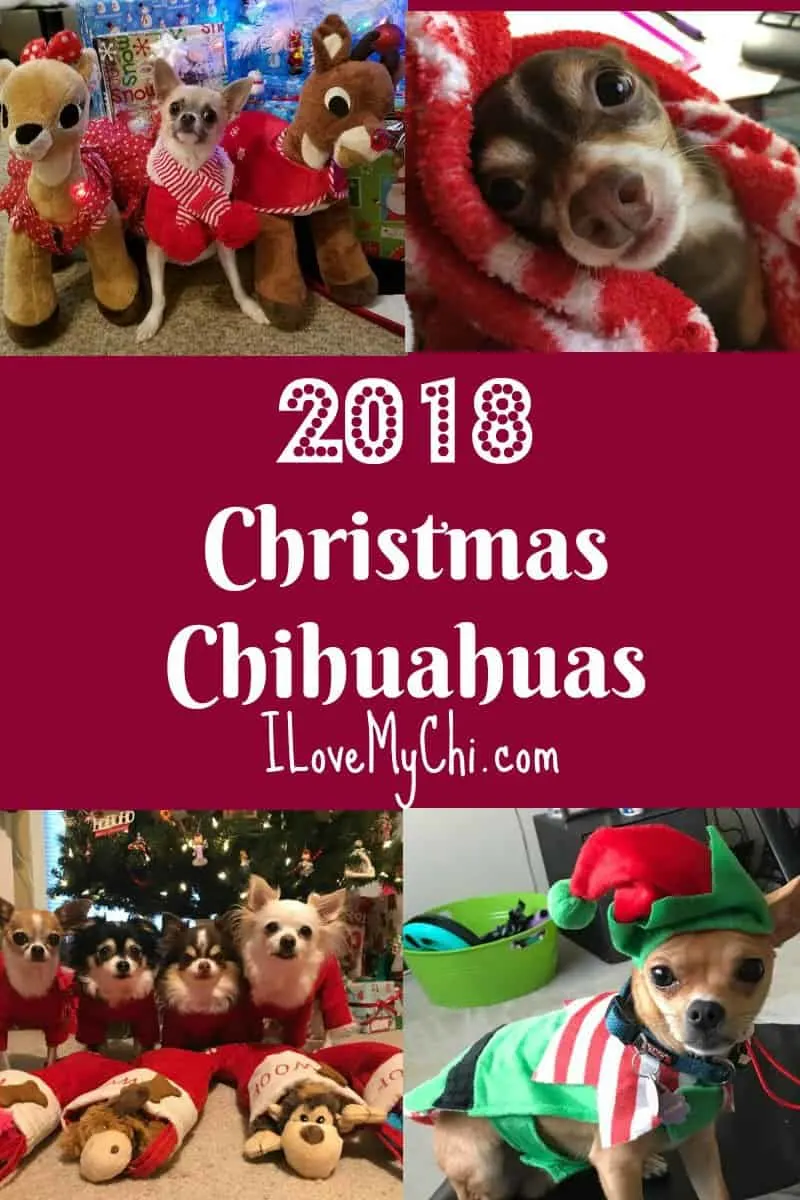 Be sure to leave a comment at the end and let us know which chihuahua is your favorite.
---
First we have Donna Sue Denny with her sweet little elf Missy.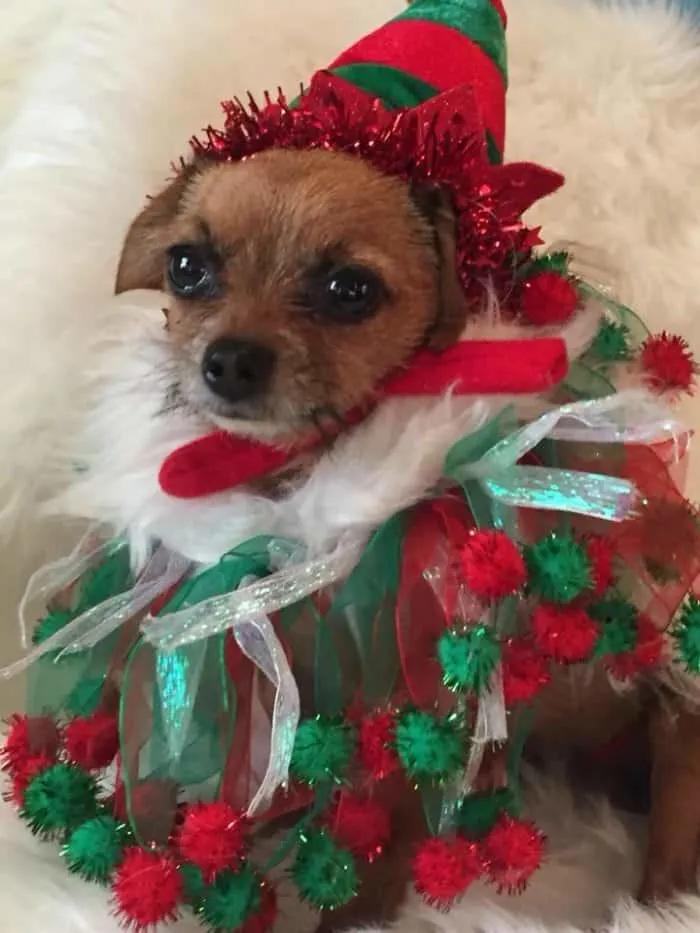 ---
Next we have Bella who belongs to Elaine Davis.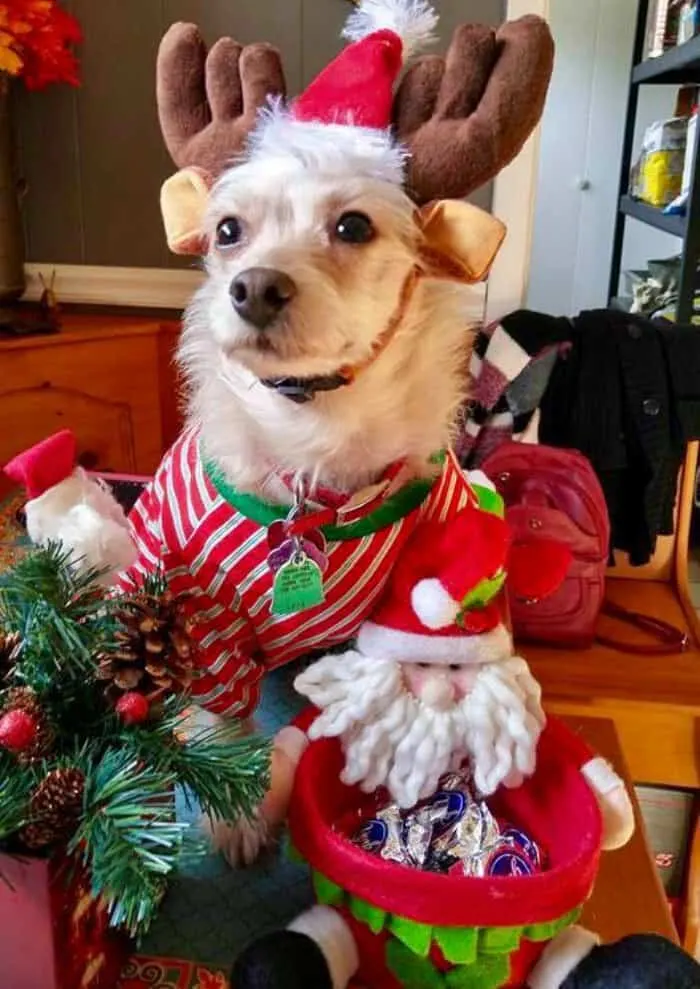 ---
Now we have little Sadie who belongs to Fran Langston.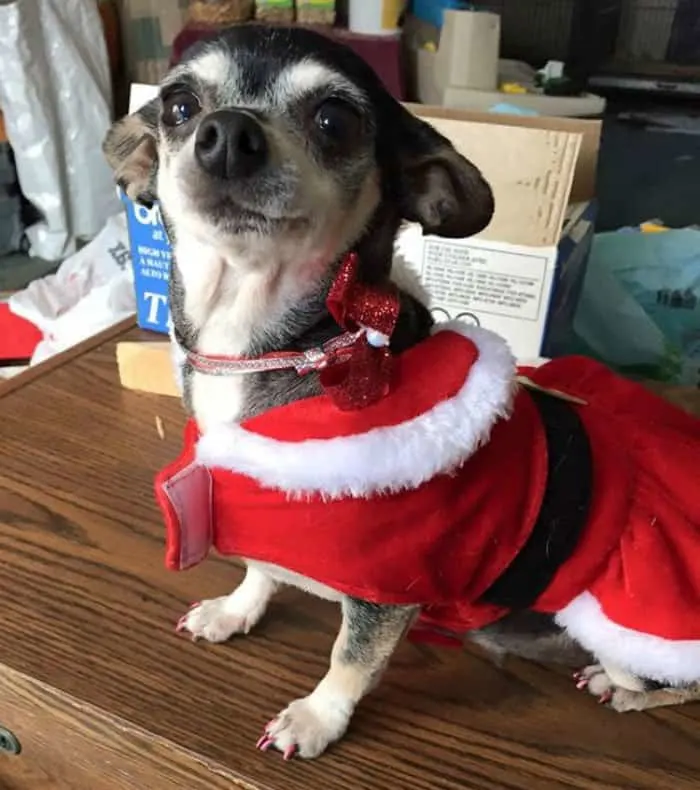 ---
Here is little Bailey with a few friends. Bailey belongs to Jennifer Keisler Wilson.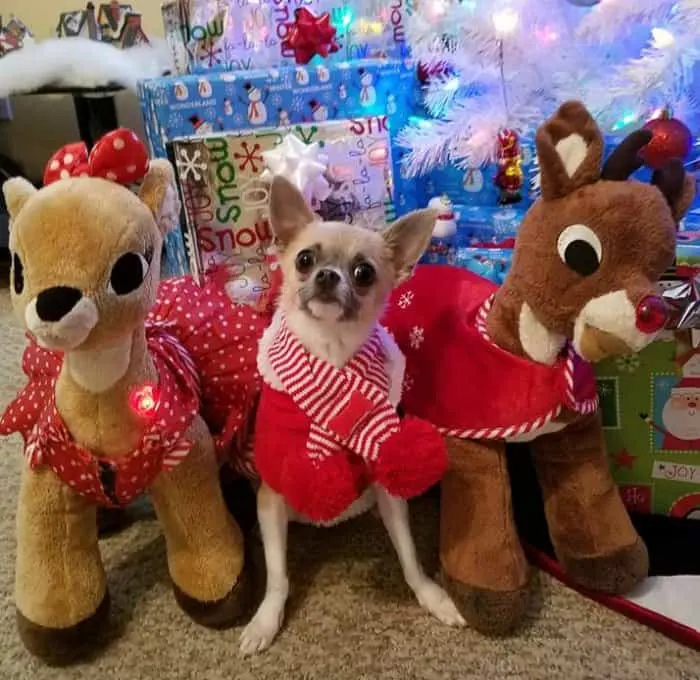 ---
Festive little here Tink belongs to Karen Hudson.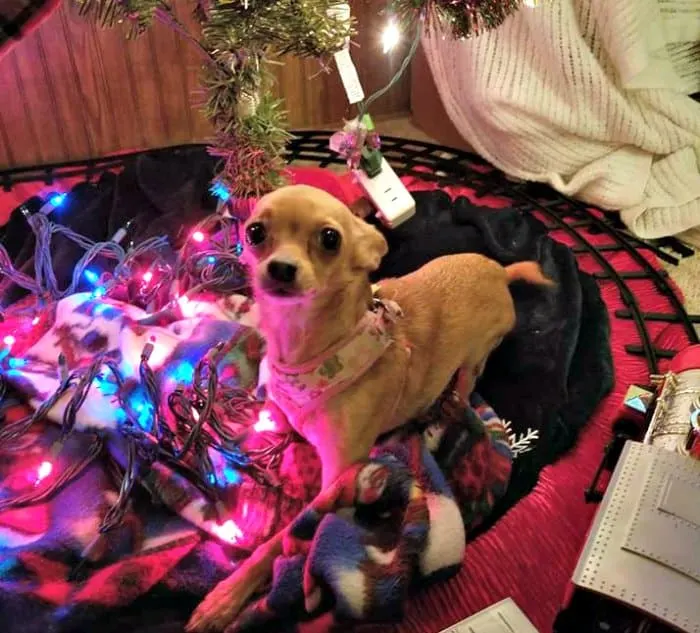 ---
Adorable Pixie belongs to Kim Hollywood.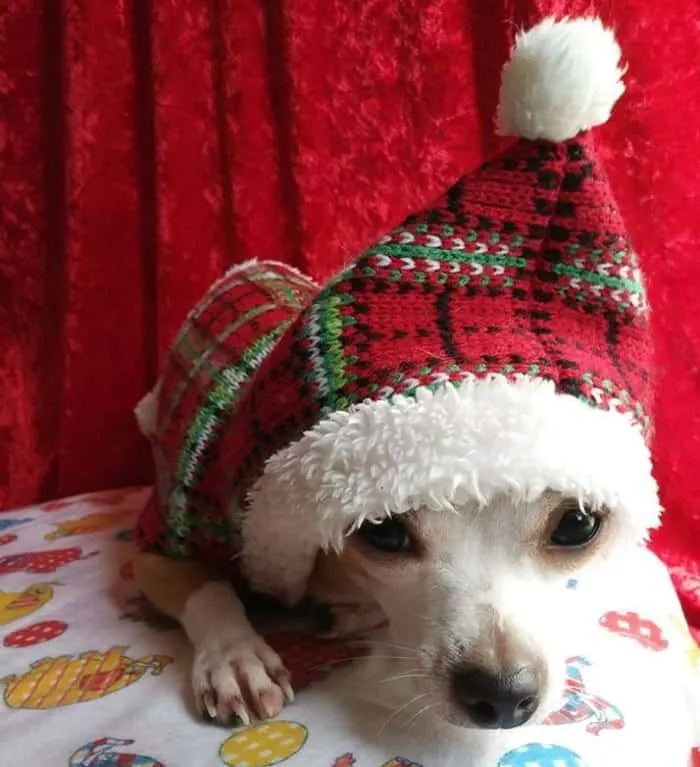 ---
Leah Dianne is the pet parent of Gizzy, Teddy, and Tagoo.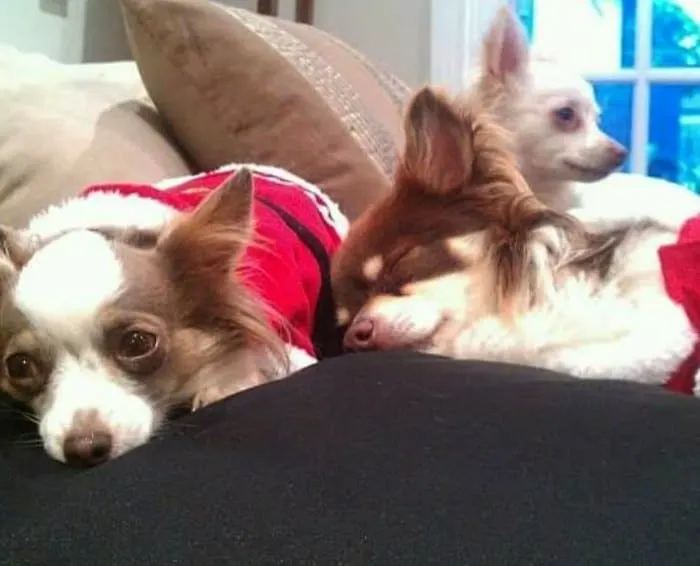 ---
Doesn't Marco have the sweetest look on his face? He belongs to Llee Mccarthy.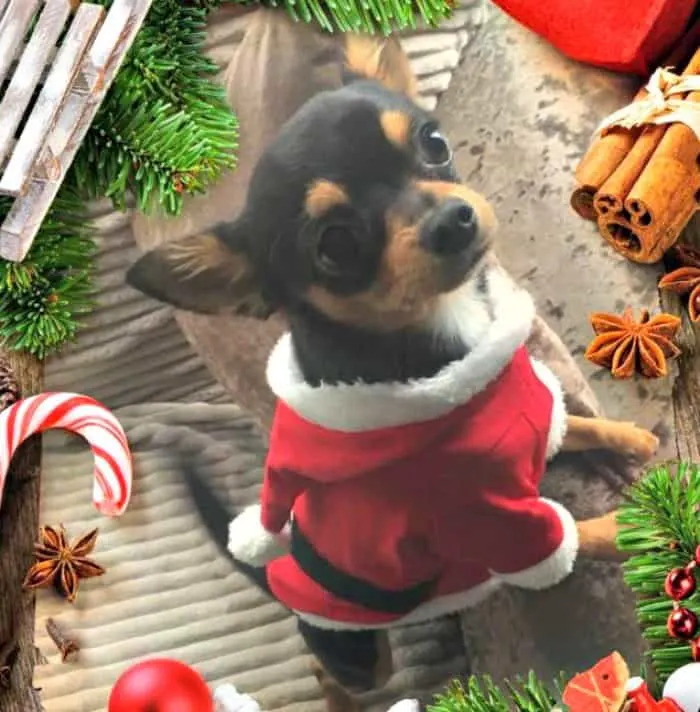 ---
Marcia Benjamin is the mom to these 2 cuties named Bonnie and Twinkle.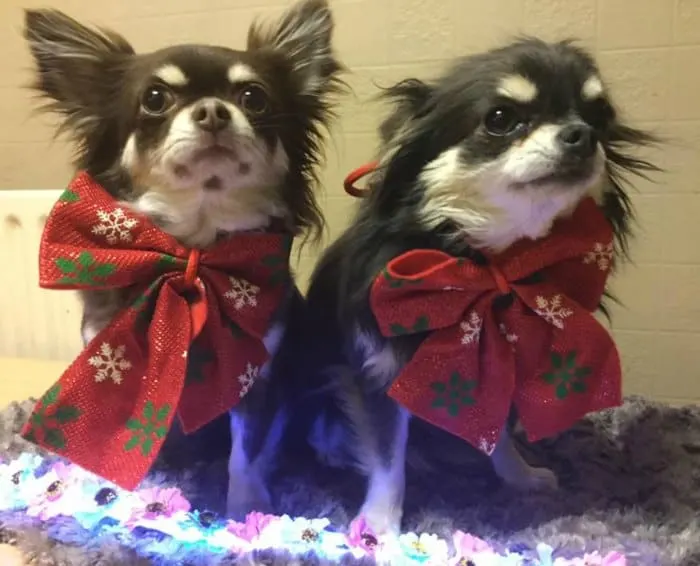 ---
I love the look of love on little Barney's face. He belongs to Mary Crawford Hegeman.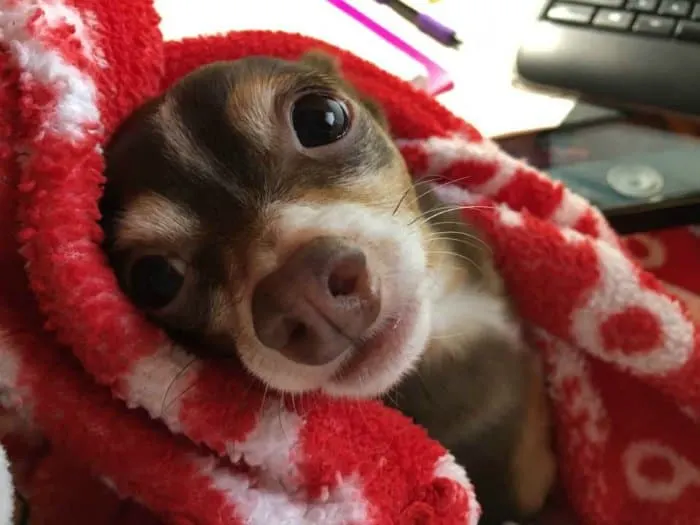 ---
We got another cute elf named Pablo who belongs to Melissa Lavallee.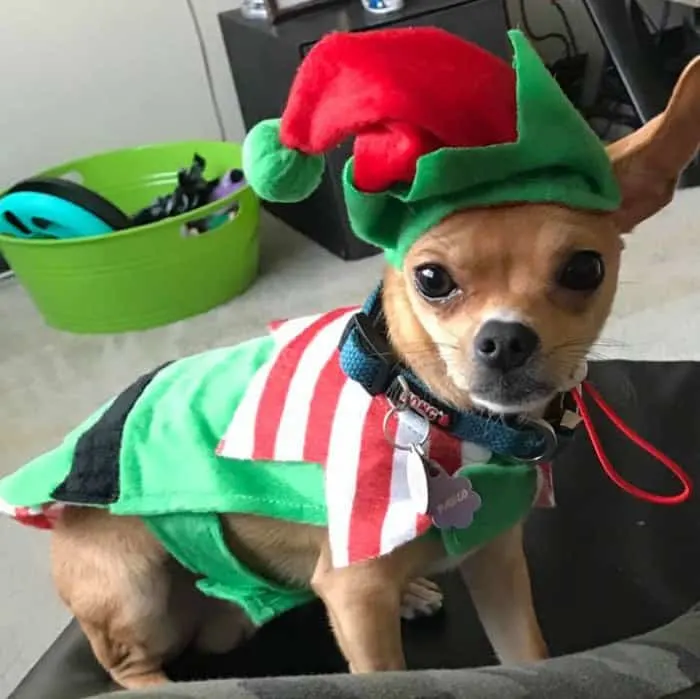 ---
How adorable is little Kai! Nancy Bell is the pet parent.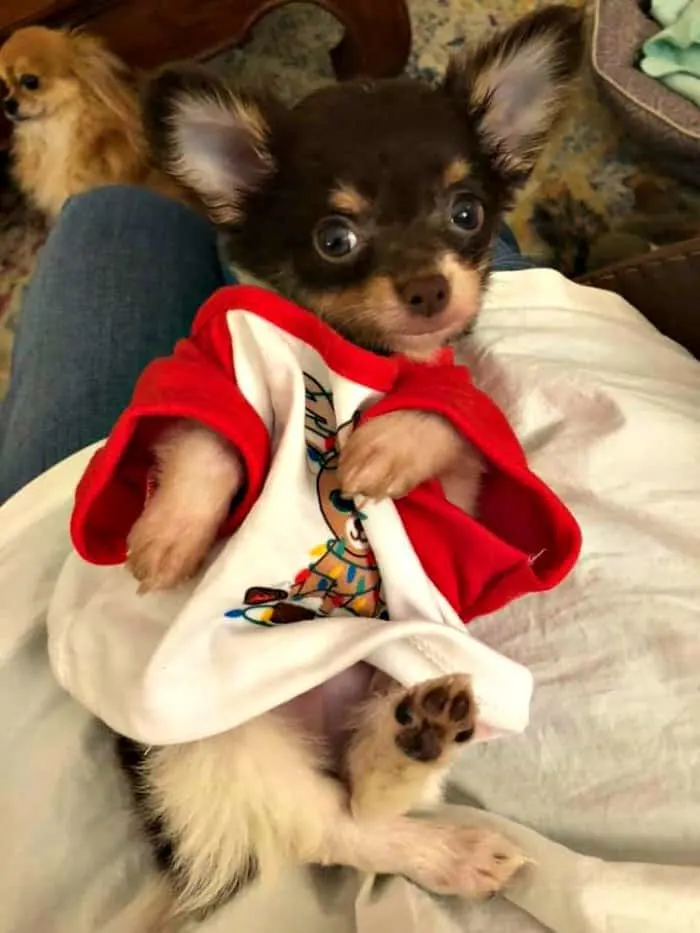 ---
Nicky Langeveld is the mom of cute little Brownie and Harley.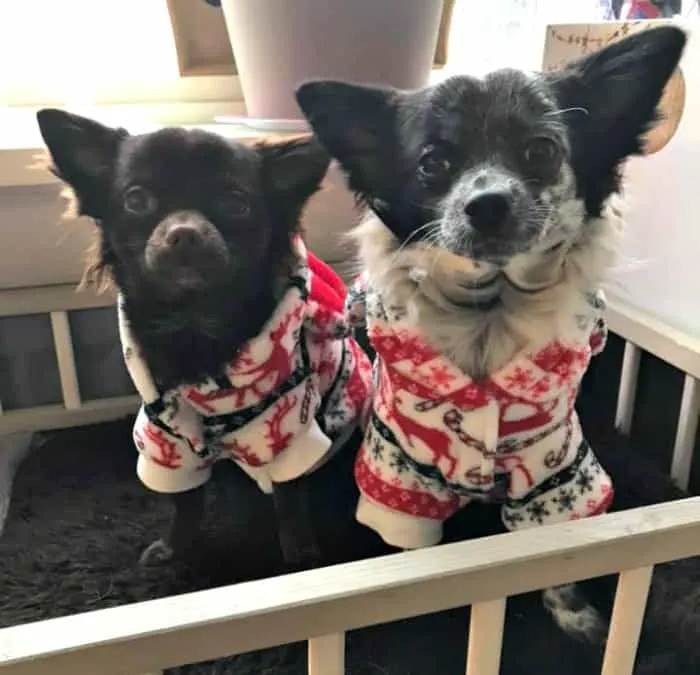 ---
Nancy Hammond is the proud pet parent to these 3 little chi babies.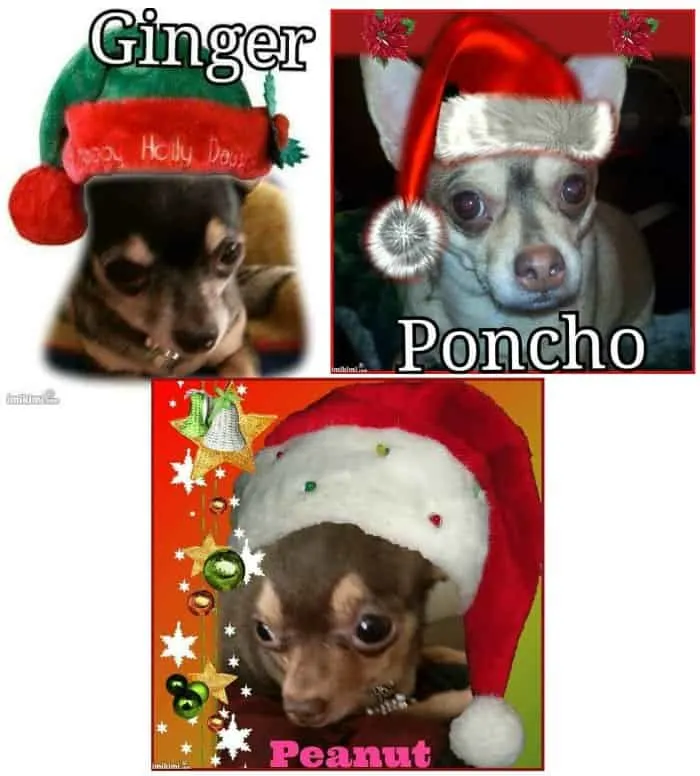 ---
Sarah-Jane Gallagher is the mom of beautiful little Bella.
---
Shirley Kurta Simonic is the mom of this cute little Santa named Mocha.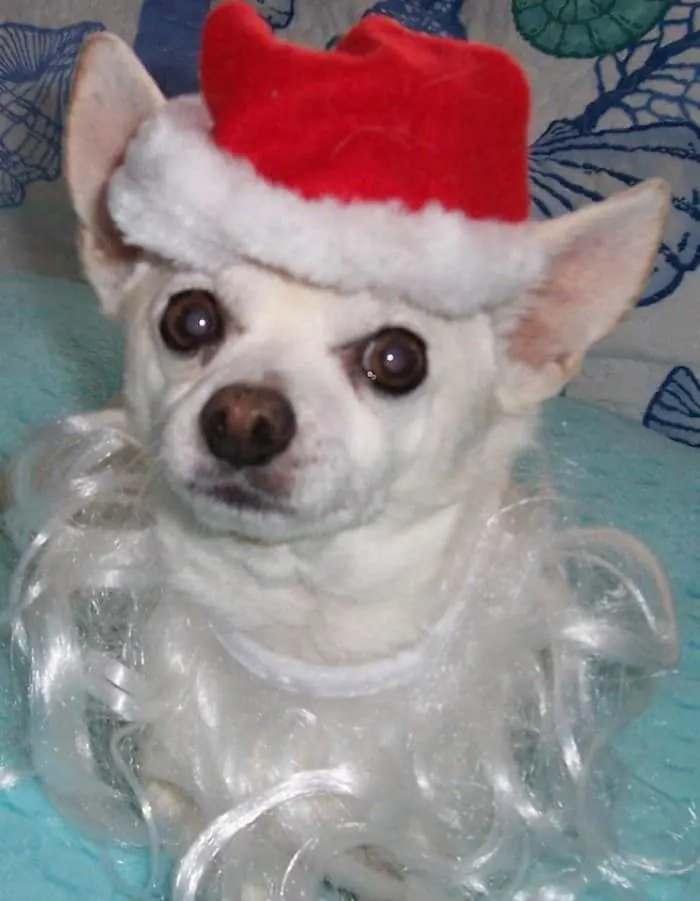 ---
Sweet little Rosie belongs to Steffanie Shaw.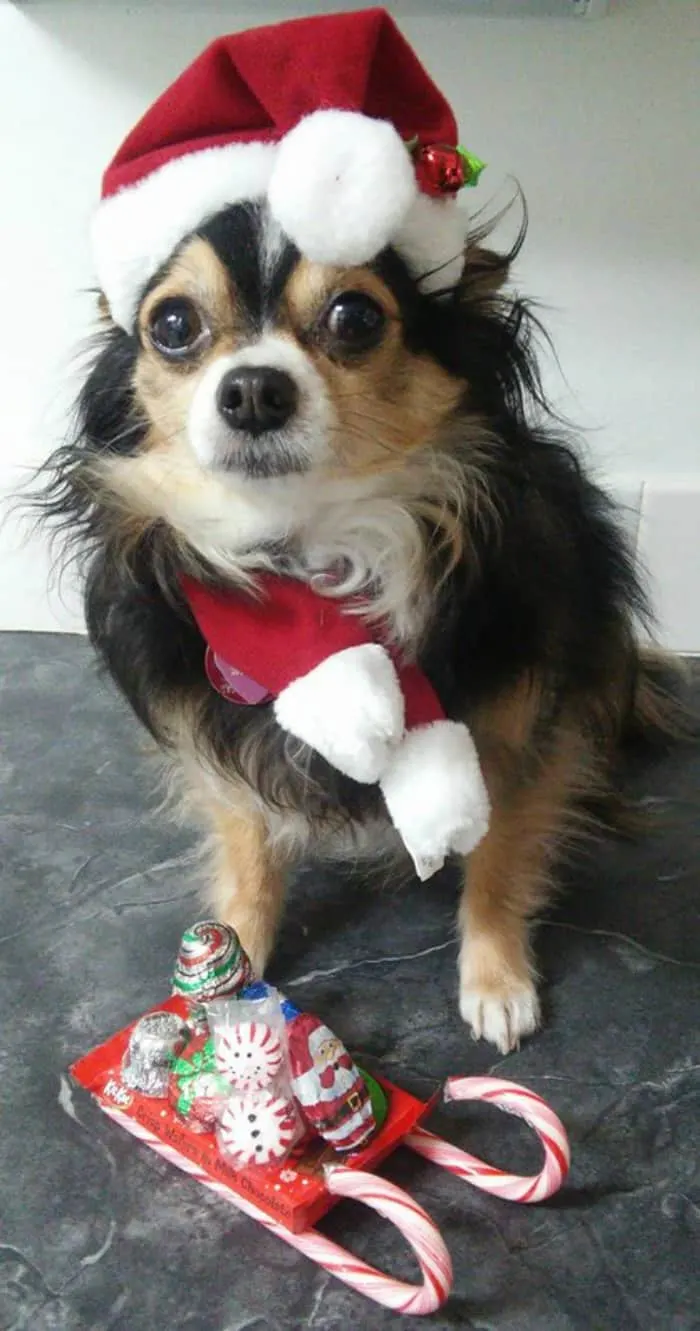 ---
I don't know what this chihuahua's name is but they belong to Taylor Neighbors.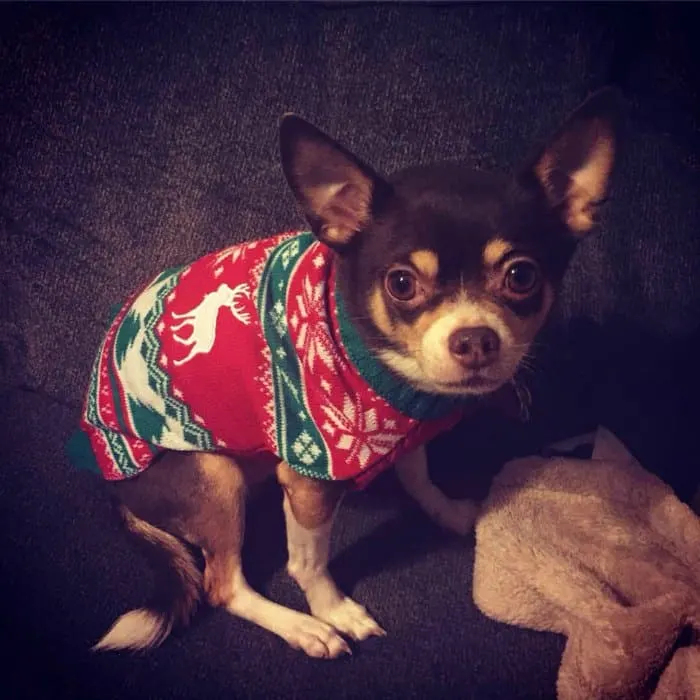 ---
Tina R Mace is the mom of sweet little Zoey.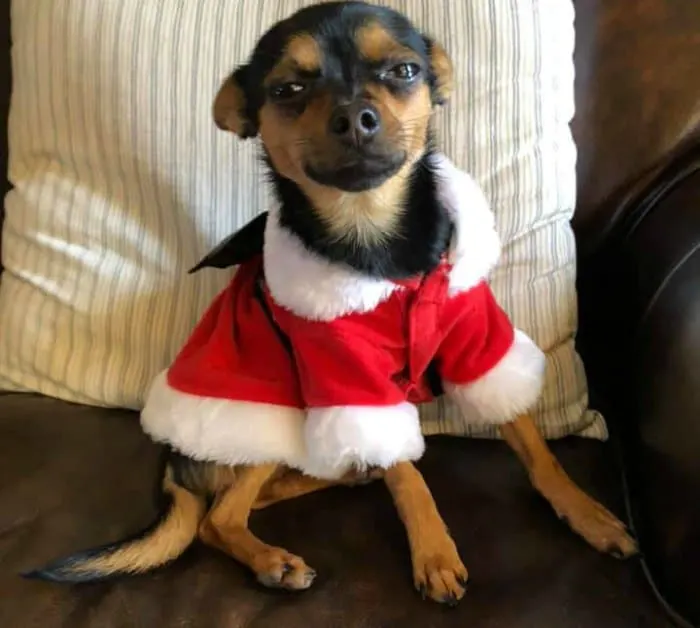 ---
What a cute little Santa! Susan Miller is the mom of Toby.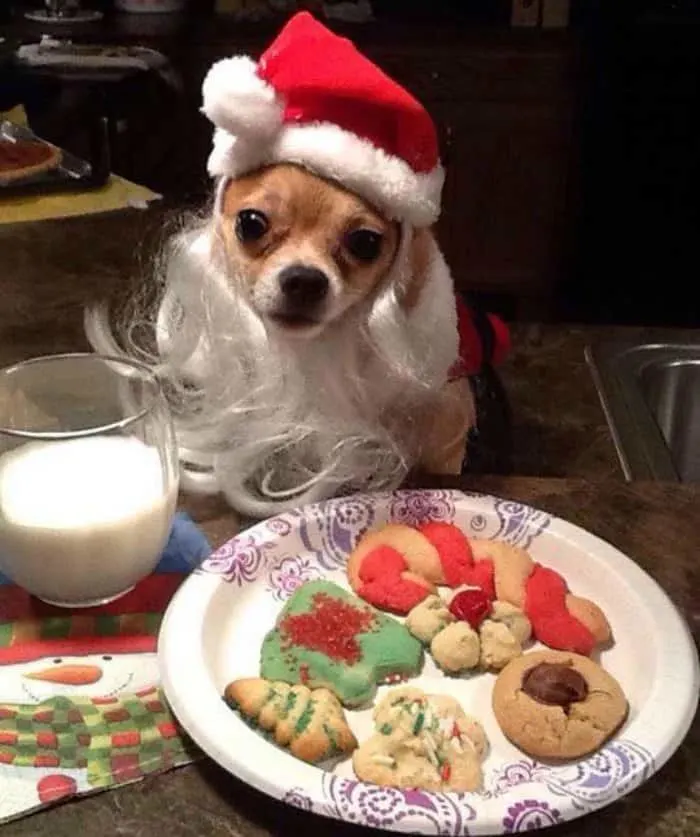 ---
Beasley Bella, Sadie and Birdee are 4 beauties who belong to Denise Fain Bast. I love their stockings.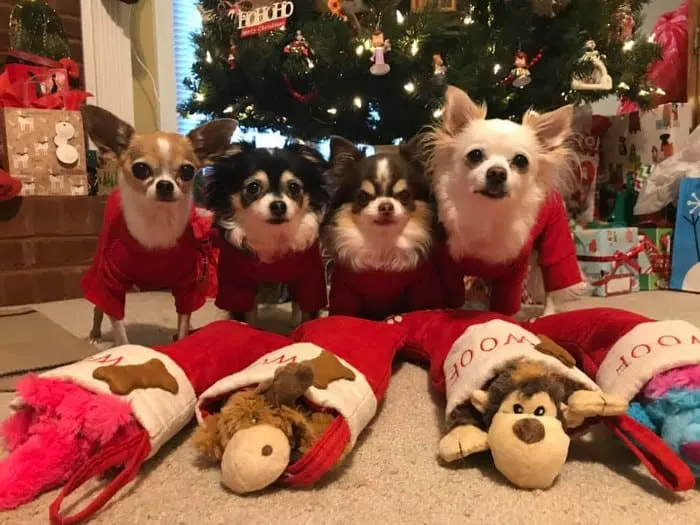 ---
Dexter looks cute in his green sweater and booties. he belongs to Alicia Baylock.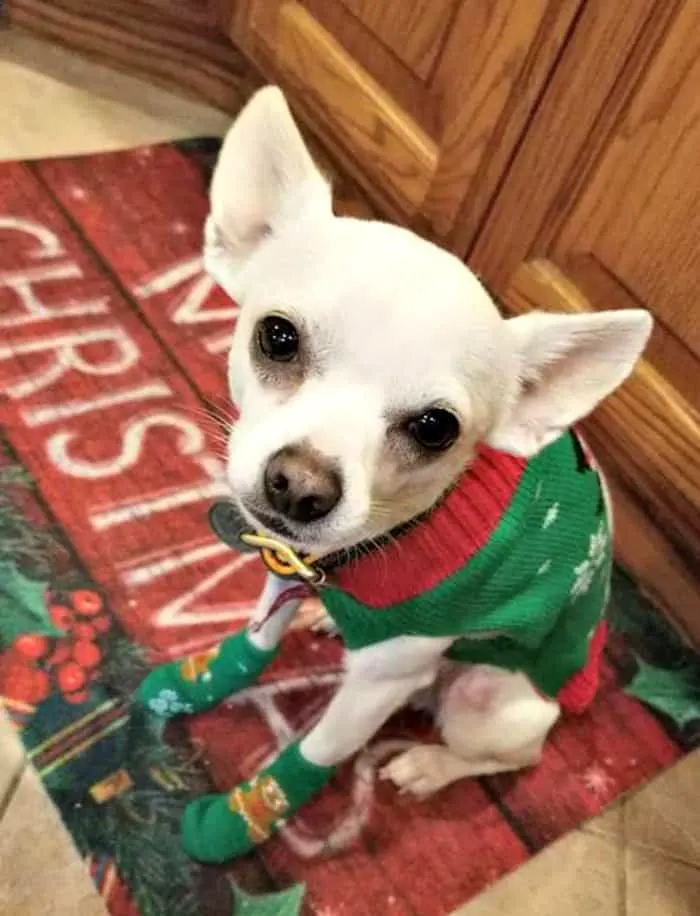 ---
Last but not least we have Moona who belongs to Andria Molina.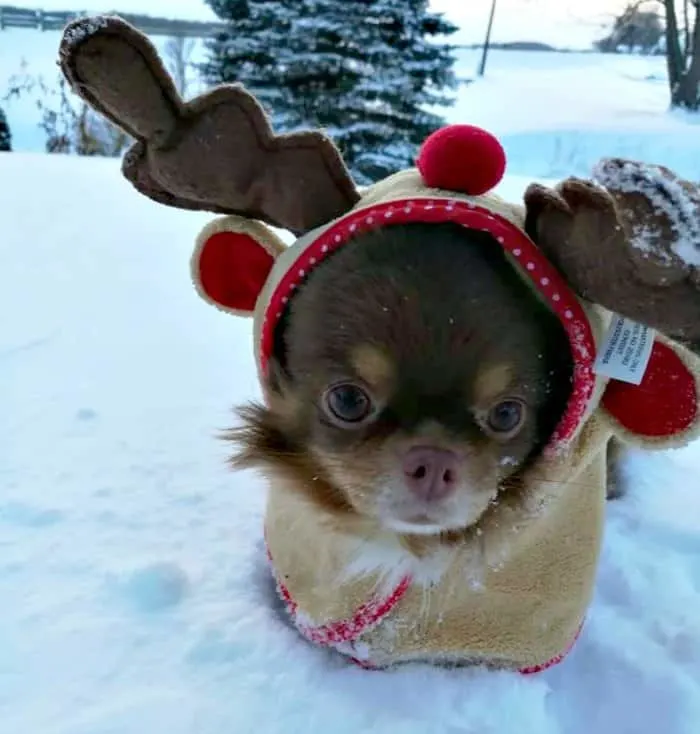 ---
I hope you enjoy these chihuahua cuties. We got so many entries, I couldn't put them all in this post. I decided to make a collage of all the other photos not featured here so check them out: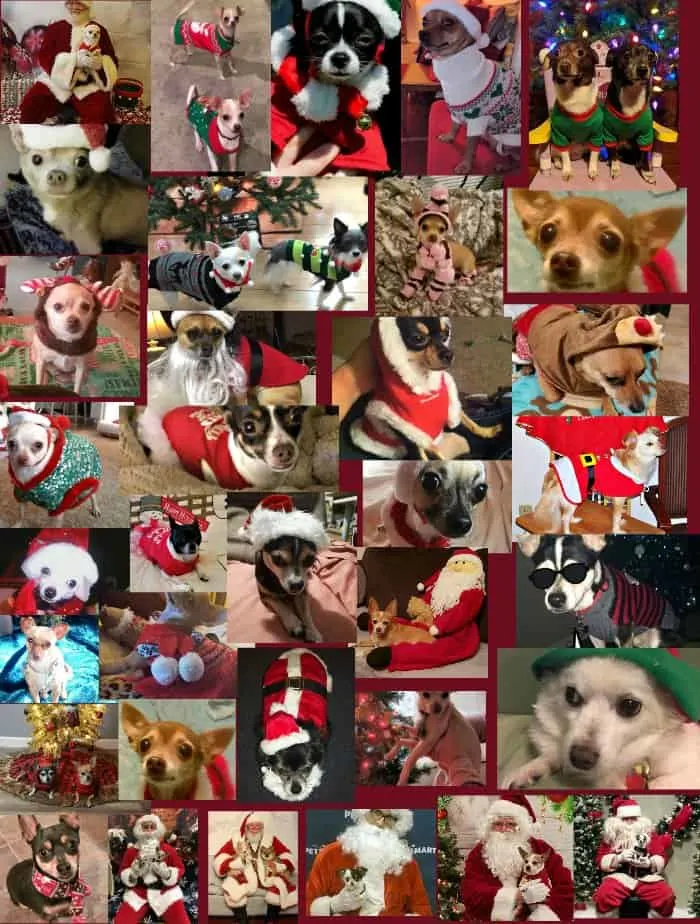 Thanks for stopping by! Tell us which chihuahua photo is your favorite in the comments.