This post contains affiliate links, and I will be compensated if you make a purchase after clicking on my links. As an Amazon Associate I earn from qualifying purchases. Learn More
Thanks for letting me join this Chi group and learn about all these helpful tips and stories.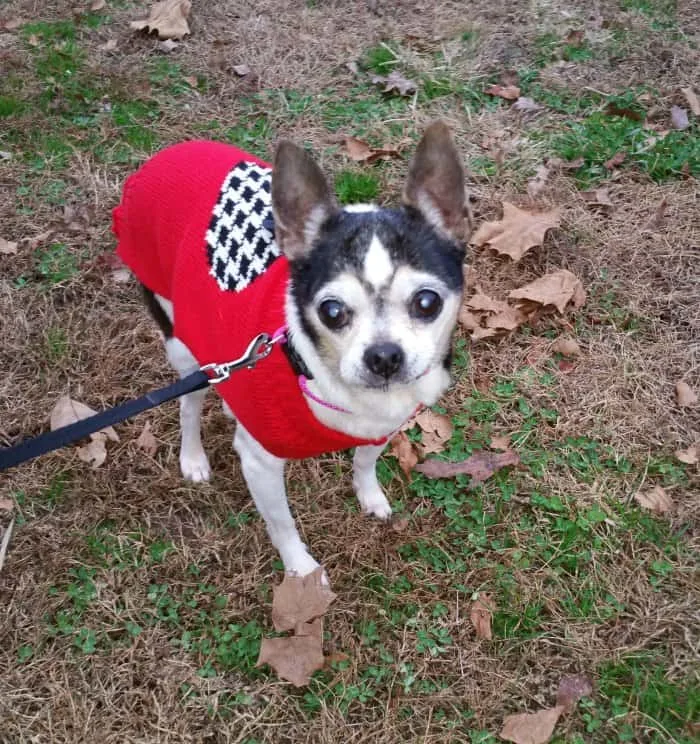 I adopted a senior chihuahua 2 years ago that my best friend and co-worker had been fostering.
It all came about after a very sad time of loosing my 2 fur kids earlier that year due to different but disheartening situations. It had only been a month since the death of my last precious pet and my friend would tell me every day that I need this little Chi and how sweet she was.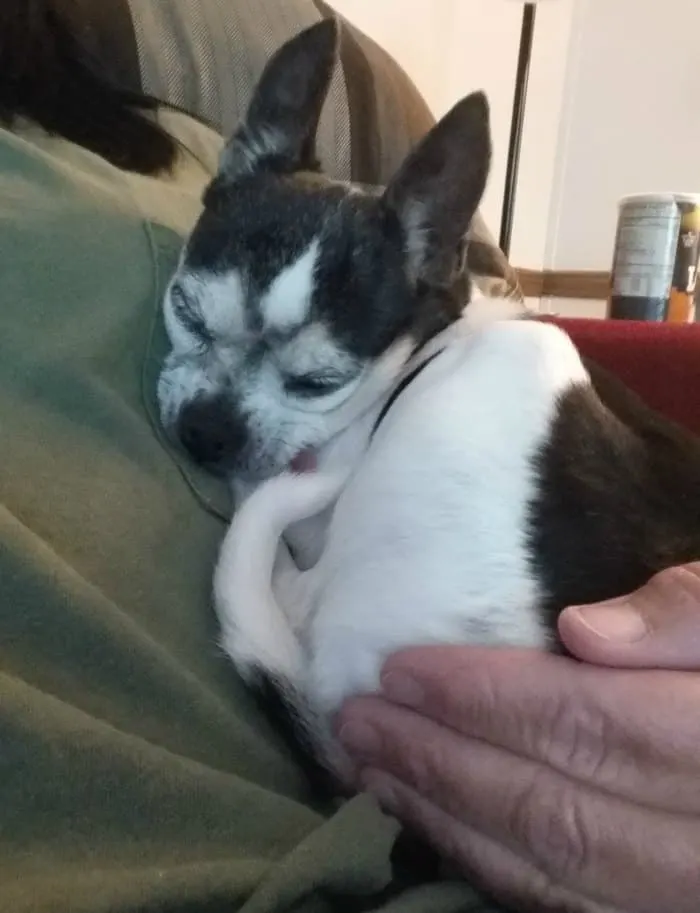 I finally yes I want her and before I could contact the local rescue they sent her to a larger rescue in the state. I had to quickly fill out their online application and specify I wanted this particular dog.
I was contacted very soon and they said I could have her now which was a week before Thanksgiving and have a $100 adoption fee or wait until the day after Thanksgiving when they were doing a n adoption event at Petsmart in Cincinnati where they waived the adoption fee.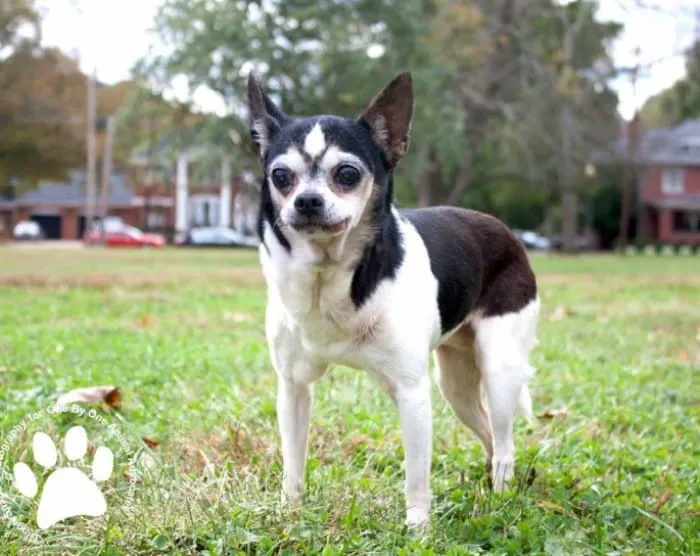 I told them I would wait til then so my friend and I drove up to Cincinnati to get her and it was love a first sight. I had never seen her in person and it was well worth the wait and so it became her Birthday for me and my Black Friday special.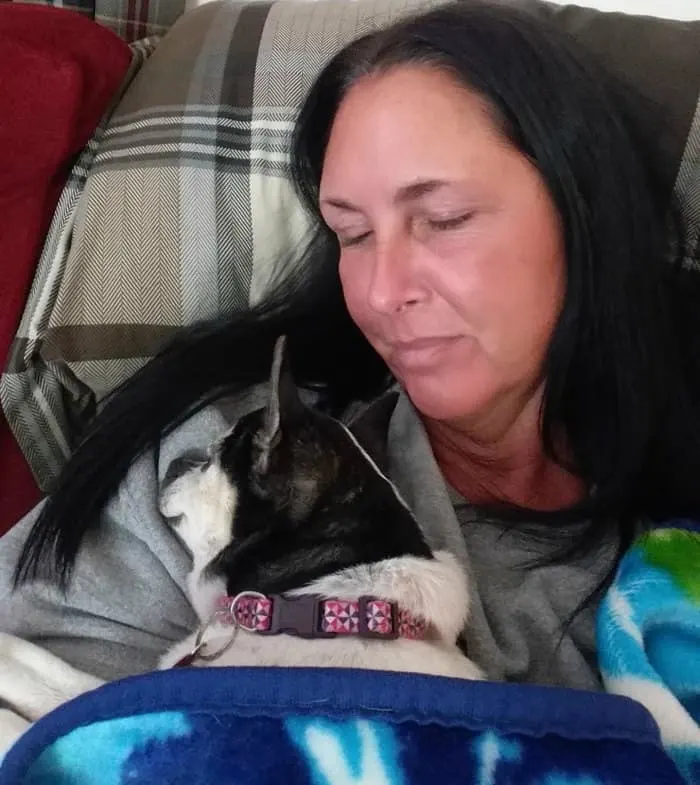 I was ecstatic to get her. Her name is Peanut and she is blind and has no teeth but is so precious and it was an instant bond.
When I come home from work and open the door, I don't have to make a sound. She knows it's me and goes crazy with excitement and can't wait for me to pick her up.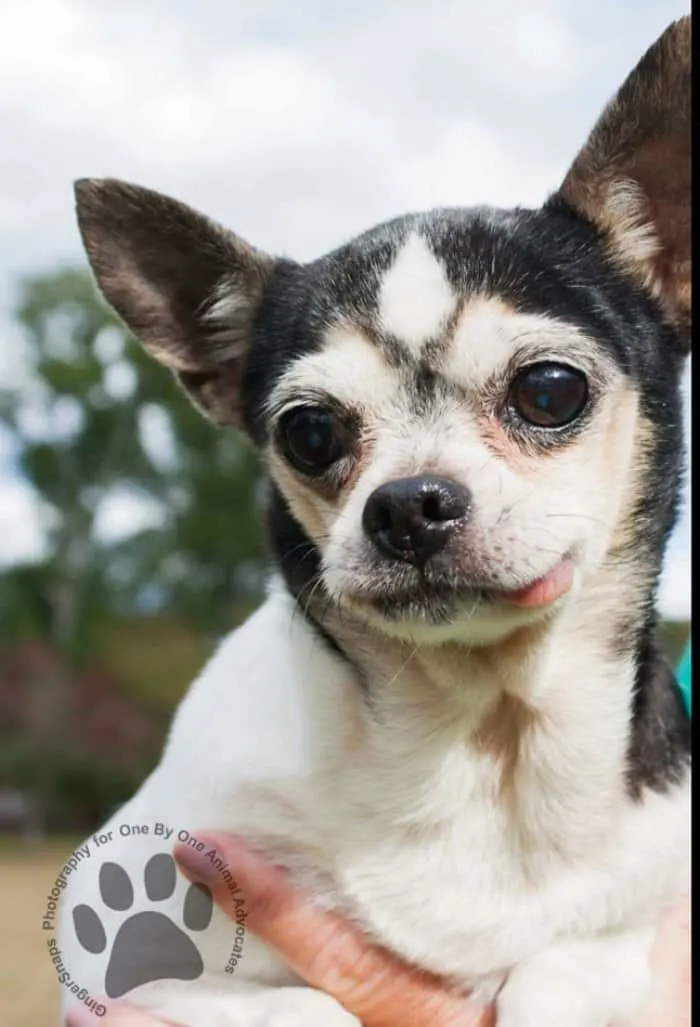 She stole my her in a time where I was so heartbroken and feel so blessed to have her.
Tabitha Adkins