This post contains affiliate links, and I will be compensated if you make a purchase after clicking on my links. As an Amazon Associate I earn from qualifying purchases. Learn More
Chihuahuas have the ability to steal hearts wherever they go, so choosing an adorable name for your new tiny but might canine companion probably seems natural. To help you find the perfect name for your precious new pet, below are some adorable Chihuahua names to consider and if you can't find anything you like there, check out all our names for chihuahuas posts.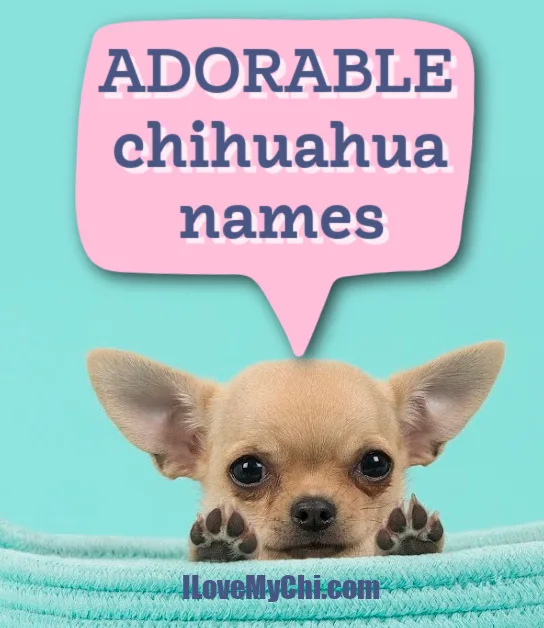 Adorably Sweet
If your Chihuahua is very sweet, consider these names inspired by the sweeter things in life that could make for adorable dog names:
Bear, after gummy bear candies.
Biscuit, after the universal name for dog treats.
Blueberry, after the popular sweet and small fruit.
Brownie, after the popular chocolatey sweet dessert.
Churro, inspired by the sugar and cinnamon Mexican dessert, which also pays homage to the Chihuahua's heritage.
Cookie, as in the popular dessert.
Cupcake, appropriate for Chihuahuas because they are the smaller version of cakes and often cute.
Dot, inspired by the popular gum drop candy.
Hershey, after the popular chocolate company.
Jellybean, as in the popular sugary candy.
Kiwi, after the sweet and sour fruit.
Lemon, after the sweet fruit frequently used in desserts and drinks.
Macaroon or Mac for short, because macaroon cookies are often made into cute cartoons.
Peach or Peaches, after the sweet fruit that is delicious on its own or in pie.
Peanut, as in delicious peanut butter and jelly sandwiches.
Oreo, inspired by one of America's favorite cookies.
Skittles, after the popular fruity candy.
Snickerdoodle, after the popular sweet cinnamon cookie.
Snickers, after the popular candy bar.
Sundae, after the delicious ice cream dessert.
Waffles, inspired by one of America's favorite breakfast foods.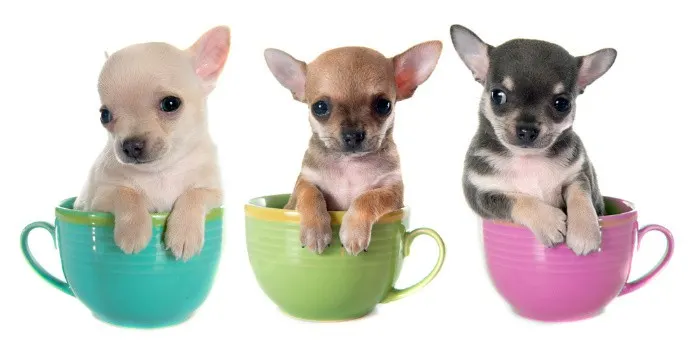 Adorable Animals
If you love all animals but your Chihuahua is your favorite, consider these names inspired by the some of the cutest animals in the world:
Birdie, since there are lots of adorable little birds in the world.
Bunny, because all bunnies are just really really cute.
Dingo, after the wild Australian dog who can be very cute.
Ducky, since most ducks are very adorable.
Fox, since every variety of foxes are adorable, and there is speculation that Chihuahuas are related to the fennec fox of Mexico.
Ham or Hammie, after hamsters which are all adorable.
Kitty or Kitten, since all kittens are cute and naming a Chihuahua kitten would be a funny conversation starter.
Lamb, because lambs are some of the most adorable animals on earth.
Mink, after the American Mink which is very soft and adorable.
Monkey, since most monkeys are very cute.
Panda, because panda bears are all adorable.
Piglet, since all baby pigs are cute.
Teddy, as in a cute, cuddly soft teddy bear. This name is also very appropriate for Chihuahuas because of how much they enjoy cuddling. There is a famous puppy mill survivor named Teddy who is a spokes dog for National Mill Dog Rescue and Harley's Dream.
Adorable Characters
If you love cartoons and pop culture, your Chihuahua's name inspiration could come from a beloved and cute character, such as:
Angelica or Pickles, after the character from the Rugrats cartoon, Angelica Pickles, which aired on Nickelodeon in 1991.
Arthur or Pal, from the PBS cartoon which aired in 1996. Arthur was the main character and Pal was his dog. Arthur learns in one of the episodes that Pal cannot eat human foods, a great lesson for children learning to care for dogs.
Blossom, Bubbles, or Buttercup after the Powerpuff Girls cartoon which aired in 1998.
Ellie Mae, after the Beverly Hillbillies character.
Felix, after Felix the cat.
Lady, after Lady and the Tramp.
Maisie Mae, after the children's book character.
Max, after the Grinch's dog who supports the common belief that dogs make us better people when he behaves as the Grinch's moral compass in the movie when he tells the Grinch to save Cindy Lou Who from the mail room.
Mickey, Minnie, or Mouse, after the beloved Disney characters.
Pikachu, after the most popular Pokemon character.
Scooby, after America's favorite cartoon dog, Scooby Doo.
Snoopy, after the beloved cartoon character made by Charles Schulz.
Yoda, because baby Yoda is very adorable and Chihuahuas have Yoda like ears.
Yogi or BooBoo from the old Yogi the Bear cartoon.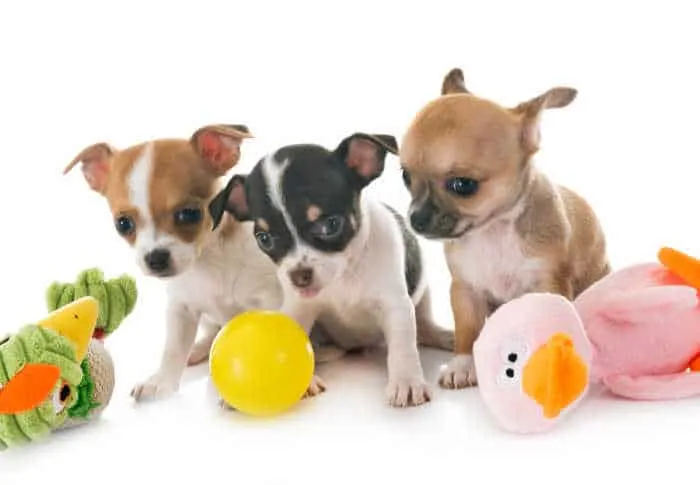 Other Adorable Names
Beau
Bitty Betty, One of our readers named her dog Betty Bitty but I think I like Bitty Betty better.
Butter Bean
Guppi
Little Bitty
Puddles
Pumpkin
Sparkles
Twinkles
Conclusion
When choosing a name for a Chihuahua you must select the name carefully; Chihuahuas are one of the longest lived breeds of dogs, so you could be saying this name for 16 to 20 years!
If you are unsure of what to name your Chihuahua, consider writing down names to see what they look like on paper, call a name out around your home to see how it sounds, and see what your Chihuahua responds to.
What is your Chihuahua's name? Share in the comments to help inspire others who are trying to name their pets.