This post contains affiliate links, and I will be compensated if you make a purchase after clicking on my links. As an Amazon Associate I earn from qualifying purchases. Learn More
Chihuahuas are known for their large pointy ears but they don't start out that way. Chihuahuas, like all dogs, are born with floppy ears.
At What Age do Chihuahua Ears Stand Up?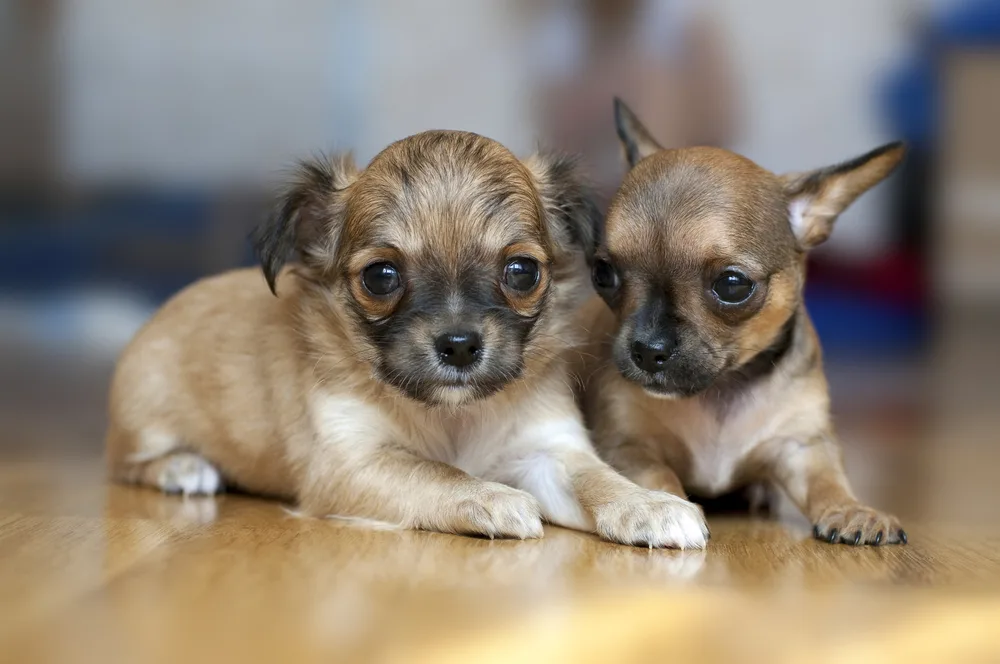 A chihuahua puppy's ears will usually stand up between 2 to 4 months though sometimes it can be later. If they haven't stood up by 6 months, they probably are not going to stand up, although there are a few rare cases where it took up to a year before the ears stood up.
Will a Chihuahua's Ears Ever Go Down Once They are Up?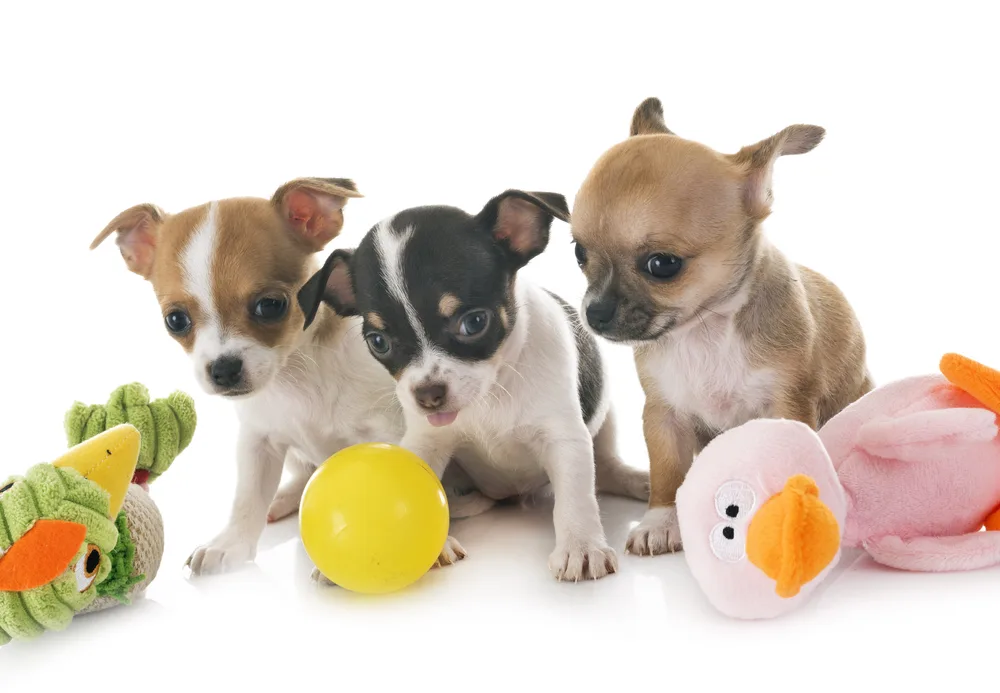 You may notice that your puppy's ears will go down after they have previously been erect. This is common and is caused by teething. Most times they will go back up after the teething diminishes.
There are other times a Chihuahua's ears may go down after they have been up for years. Sometimes a very hard pregnancy or a traumatic health condition can cause the ears to become floppy.
How to Tell if a Chihuahua Puppy's Ears will Stand Up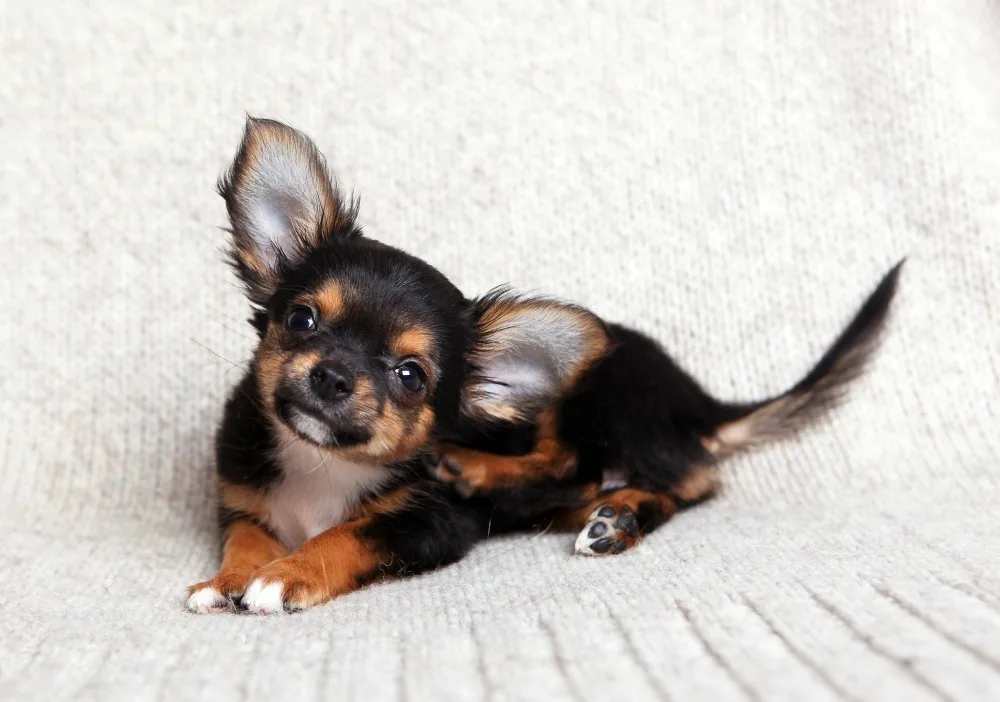 One good way to tell is to call your puppy to you or make a funny noise. Your puppy's ears may stand up for a few seconds. This is a good indication that they will stand up permanently eventually.
Reasons Why a Chihuahua's Ears Don't Stand Up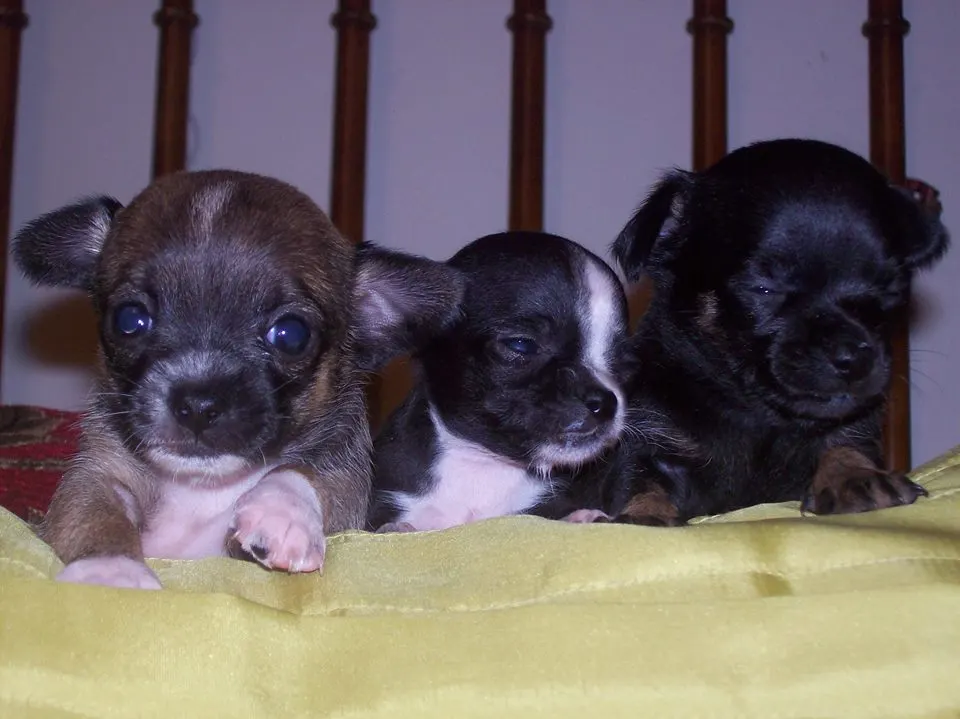 Teething During teething, the jaw muscles are overworked with the constant chewing and the adult teeth trying to break through, and the ears will lie flat. This is usually just temporary.
Mixed Breed Your chihuahua may be mixed with a breed that has floppy ears.
Genetic Quirk Sometimes it's just a genetic flaw but it doesn't mean your chihuahua isn't purebred.
Health Issues Malnutrition, an ear infection, or a health-related trauma are all possible reasons for floppy ears.
How to Get Chihuahua Ears to Stand Up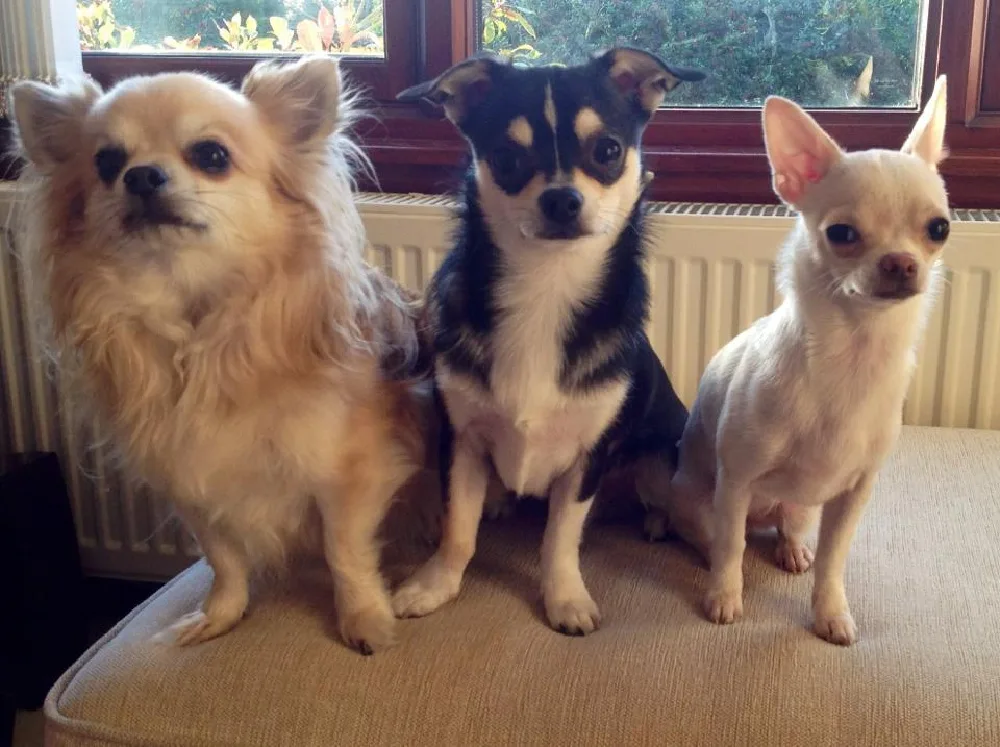 If your dog is long-haired and has a lot of hair on their ears, get the groomer to shave them for you. The weight of the hair could be keeping them from going up.
Tape them with medical tape to stand erect. I really don't like taping them personally because it's uncomfortable for the dog but it is one way to train them to stand up.
Have your vet crop the ears. This is another procedure I am not on board with. It causes unnecessary pain for your dog. But it is a way to get the ears to stand up.
There is no proof that this works, but some claim that giving their dogs foods that are high in cartilage such as pig ears, tracheas, and chicken feet will help.
You can also give your dog a supplement that has collagen such as this one on Amazon. Again, no proof this works but it won't hurt.
What if Your Chihuahua's Ears Never Stand Up?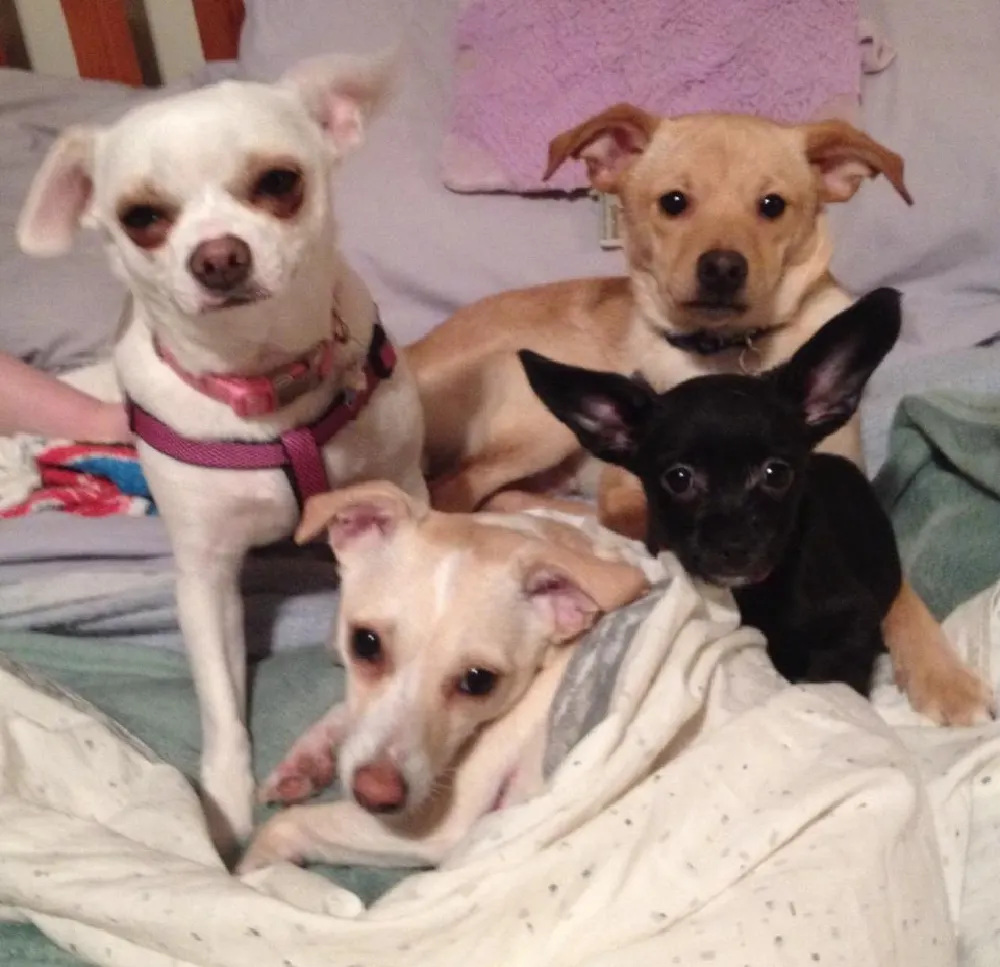 You will still have an adorable, loving little companion whether their ears stand up or not. The only real reason the ears need to stand up is if you plan on showing your dog. Otherwise, it's not a big deal.
At what age did your chihuahua's ears stand up? My Chihuahuas were about 3-4 months when they stood up but I did have a Yorkie puppy whose ears went back down just during the teething period.