This post contains affiliate links, and I will be compensated if you make a purchase after clicking on my links. As an Amazon Associate I earn from qualifying purchases. Learn More
Table of Contents
Every day, I see in Facebook groups or get emails from people who have gotten scammed by trying to buy a puppy online. It's so sad and it really angers me. Dog people just want to open their hearts and homes to a new fur baby and for someone to take advantage of them is just a horrid thing to do.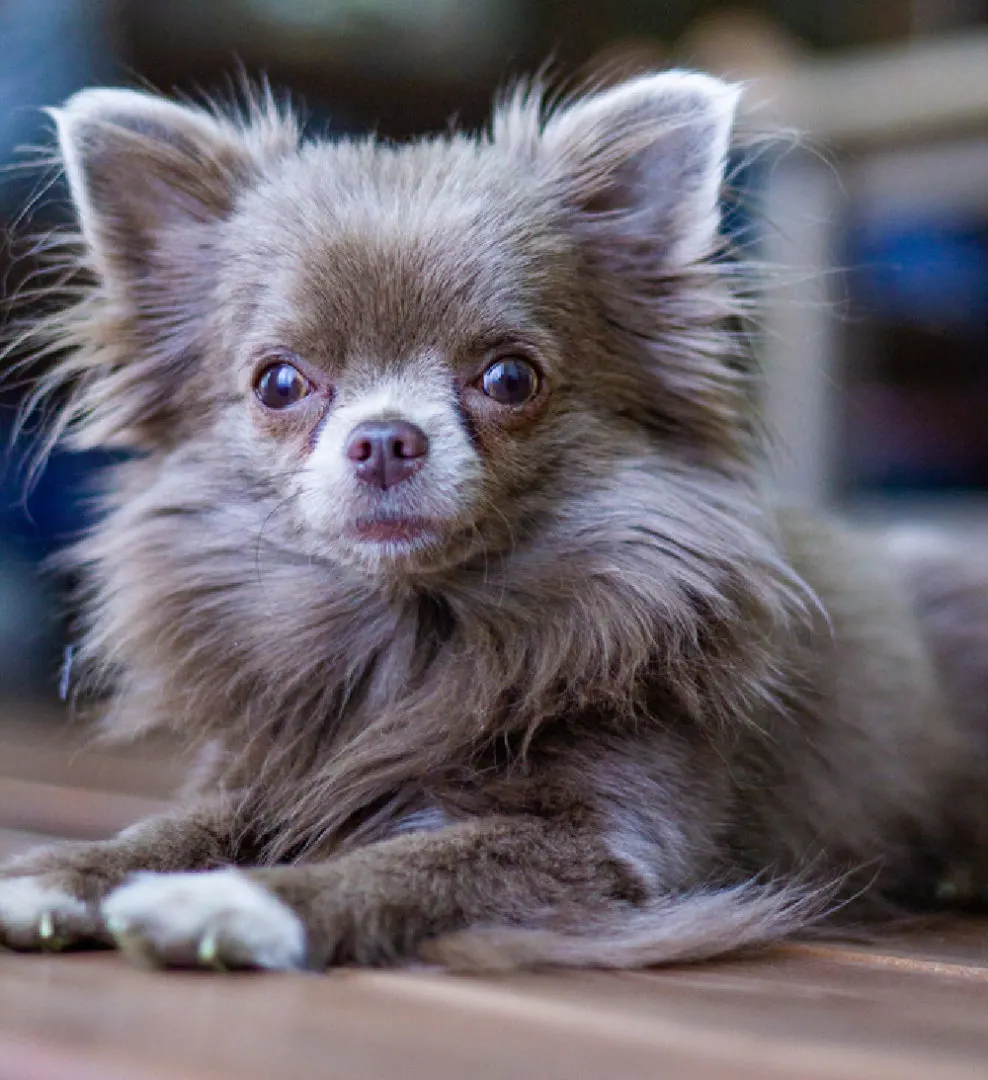 Unfortunately, some unscrupulous individuals will capitalize on the fact that many people make emotional decisions regarding their potential puppies to scam them.
Please refer to this article to help protect yourself if you shop for a puppy online.
How To Spot A Puppy Scammer
While some scammers will go to great lengths to appear legitimate which may be successful to a point, there are often red flags that may alert you that something is amiss. The most common red flags are:
Communication
Puppy scammers will generally refuse to allow you to visit the puppy and meet their parents in person, and refuse to speak to you on the phone or via live video chat.
They will not allow you to arrange a live video chat with the puppy's parents, your puppy, or the litter your puppy was born with, usually, because your puppy does not exist, or because the puppies are living in unacceptable living conditions. If you ask questions about the puppy you may not receive answers.
After payment is received, it is common for the scammer to "ghost" their victims by no longer answering any messages.
Pricing
If the price of a puppy seems suspiciously low or high, or if the payment method is an unusual or insecure method, exercise caution.
Prices of puppies range from free to thousands of dollars even in legitimate situations, but once you learn all the "facts" in regards to the puppy you are interested in, you can often discern if the price seems too good to be true or too excessive.
When making payments online, only use secure methods such as PayPal. If you do use Paypal, make the payment under Sales and Goods, not the Friends and Family option.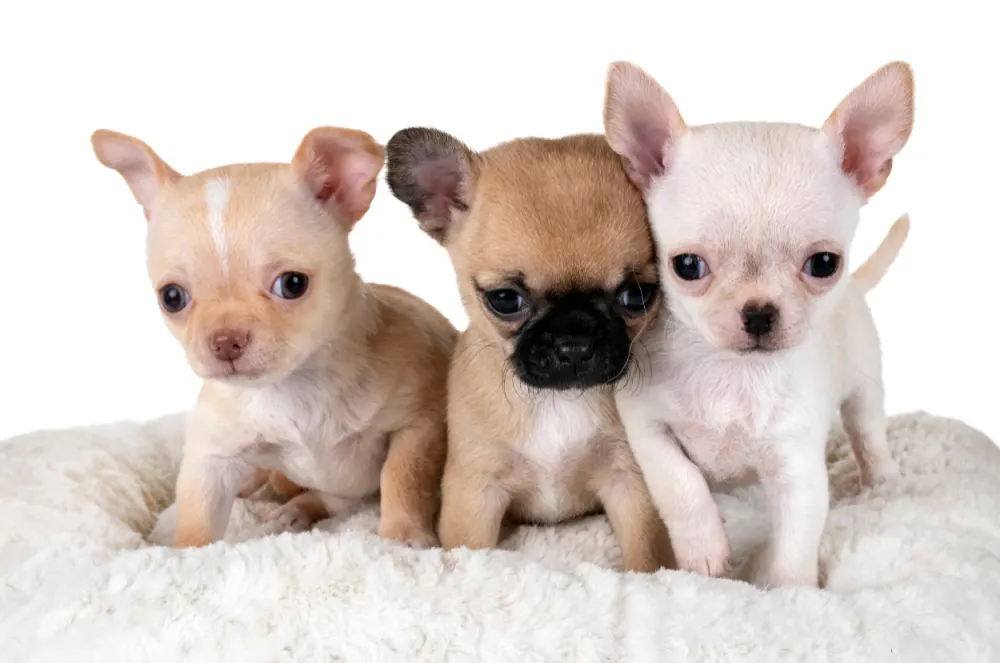 Training Convenience Fees
Although some legitimate breeders offer training services for an additional fee, scammers usually advertise a puppy being completely house trained and obedience trained and may or may not add on to the price a "convenience fee" for training the puppy.
Photographs
Puppy scammers who do not actually have puppies in their possession to sell will need to provide photographs to potential buyers. To obtain these photographs, they may purchase a professionally taken stock photograph, use a google image, or search for breeders of their breed of choice and steal photographs from them.
While stock photos are usually easy to spot, a photograph stolen from a breeder may appear more legitimate.
In addition to the types of photographs the scammer displays, the amount of photographs available is a major red flag. If a website has a very minor amount of photographs and shares no videos, they likely do not actually possess the advertised puppies.
In today's market where many pet parents are shopping online, most breeders and rescues will regularly share videos of their available puppies.
Further, depending upon how much effort the scammer exerts, they may attempt to fill their website with more photographs of slightly similar puppies. Pay attention to every detail of the puppy that you are able to observe, and of the environment in the picture as well.
If the photographs provided are meant to be of the same puppy but have some differences, they may be from different sources and of different puppies who happen to look similar.
Nev Schulman, the host of the MTV show "Catfish", would use the Google Image Search Tool to determine if a Catfish had used a photograph from another source for their fake social media account.
If a photograph of your potential puppy looks like a stock photograph, or if the photographs give you pause for any reason at all, it would be wise to do an image search before contacting the breeder.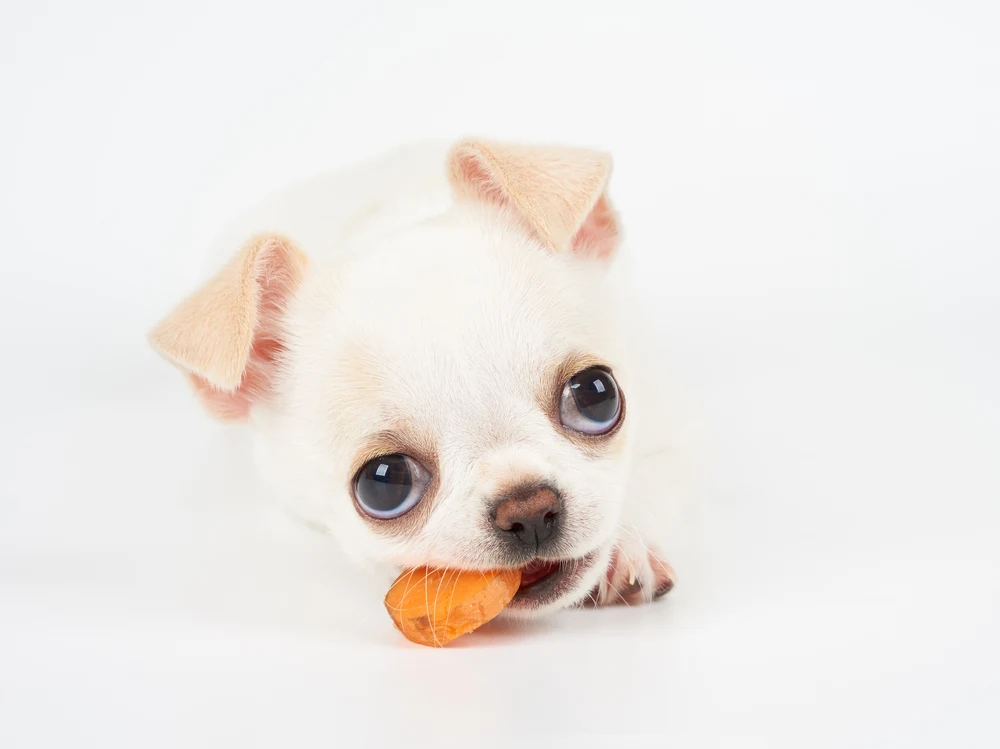 Payment Plans
Puppy scammers use the high prices of puppies to their advantage. They may attempt to get a down payment and subsequent payments from you before you "receive your puppy".
While many legitimate breeders do require a deposit, any complicated payment plans are a red flag.
Breeder Badges, AKC Approval
The American Kennel Club (AKC) does not offer any type of breeder badge or special AKC approval for breeders. If a breeder is advertising that they have either of those or something similar, they are making a dishonest statement.
The extent of the AKC's involvement with breeders is as follows:
Breeders may choose to breed dogs registered with the American Kennel Club (AKC).
Breeders may advertise that the parents of a litter have been shown in the American Kennel Club (AKC) and they may list any awards won by the parents.
They may choose to register the litter born to them, and/or the individual puppies born in the litter.
They may also list their litter on the AKC Marketplace.
Shipping
Even though some legitimate breeders do ship puppies to their families, scammers heavily push a shipping service to increase the money they may be able to collect. Sometimes scammers will only offer to ship a puppy and will refuse to allow you to pick up the puppy in person.
Scammers may advertise a puppy as free or for a very low price and say "you only have to pay for shipping!" After your "puppy is shipped", you may be contacted and informed that there was an issue with shipping your puppy which requires additional payments to be made.
Legitimate breeders and rescues exercise extreme care in shipping a puppy in the safest, healthiest manner possible and will prefer if you choose to pick up your puppy in person.
Some may refuse to ship a puppy a certain distance and or method for their safety. Scammers often will not show any discernment or concern about how the puppy is shipped and often focus more on the cost of the shipping services.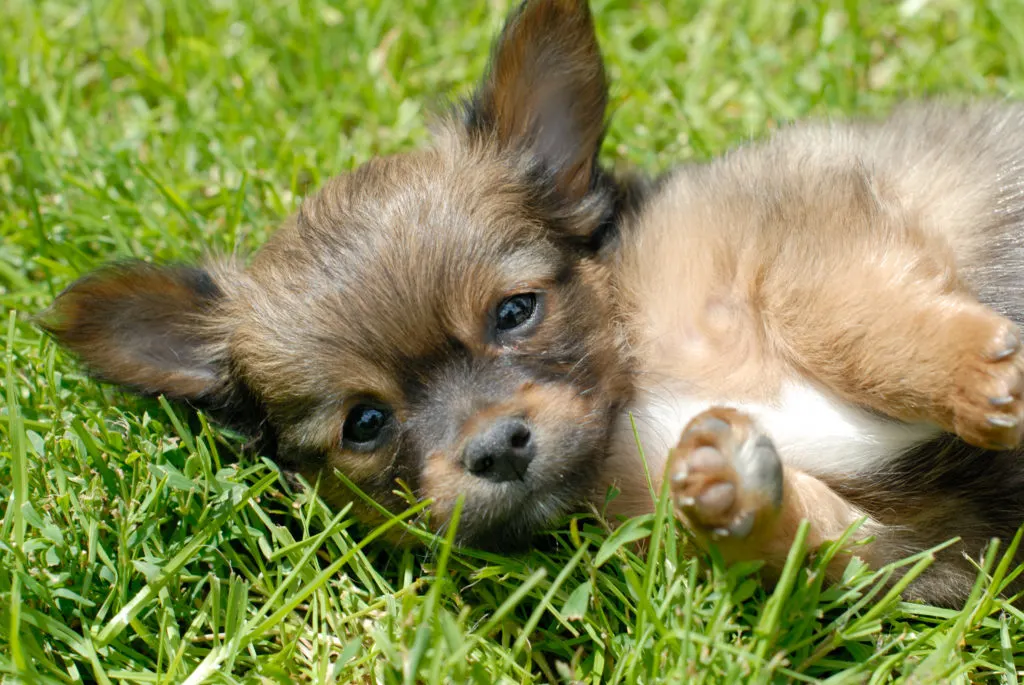 No Interviews
Scammers will not care about where their puppies go; their only concern is getting paid. Legitimate breeders and rescues will interview potential puppy parents and may even request a home inspection.
They will want to know that you have researched your breed of choice and that you are prepared to care for your puppy for his or her entire lifetime. They do this to help their puppies find lifelong homes with loving families.
How To Get Money Back From A Pet Scammer
The best way to hold onto your money is to not send it at all. Do not send any payments, of any amount or type, until you are confident that the puppy you are purchasing is real and that the breeder is legitimate.
If you have already submitted a payment, you could begin by requesting a refund. However, it is highly unlikely that you will receive the fund or any type of response. Keep in mind that even legitimate breeders may not return a deposit under certain circumstances.
If you have made a payment and are concerned that you have been scammed, visit the FBI's Internet Crime Complaint Center to find out if a report should be made. While you could speak with someone at your local police station, using the internet to perpetuate the scam tends to make these puppy scams a federal crime rather than a state crime.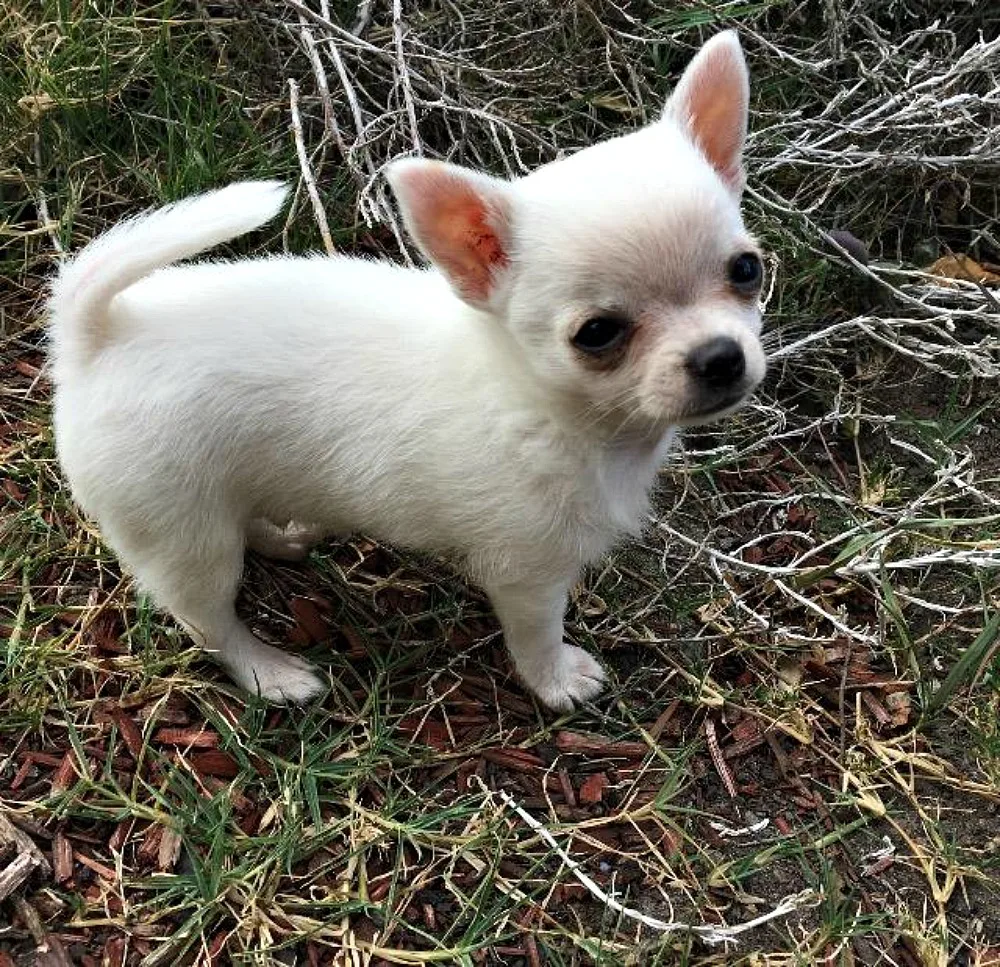 Common Types of Scams
Most victims of scams regarding puppies fell prey to a scam online. Unfortunately, purchasing puppies online requires great discernment because some of the puppies advertised for sale online are non-existent. Although there are many enterprising criminals who choose creative routes to accomplish their scams, there are several types that are most commonly occurring in regards to puppies:
Puppy Website Scams
Puppy scammers may create a website to sell their puppies. The website will be designed to draw in potential victims with the emotional excitement of getting a puppy, as emotional decisions can cause someone to act quickly. The biggest red flags that a website is a scam include:
Stock, overly perfect, or highly edited photographs.
A minimal amount of photographs.
No live videos and a refusal to allow you to have a live video chat with your potential puppy.
A focus on sale prices and shipping services more so than the actual "puppies".
A request for an odd method of payment.
No interview for the puppies' potential families.
No regard for the well-being of the puppies.
Experienced scammers can create a website that appears legitimate, so it is best to search for a breeder that has been personally recommended by a person that you know or a friend of a friend.
As in the case of the Mack family's experience with a Havanese scam, some scammers may appear legitimate until it's too late.
Many puppy scam websites are based overseas, and even if you do actually receive a puppy, you may inadvertently be supporting a puppy mill. As the risk of this is very high, the best way to add a pup to your pack is to carefully search for a breeder local to you or at least, within driving distance.
If you are unsure, it is wise to walk away and search for a puppy that you are able to meet in person.
Craigslist Puppy Scams
Craigslist is one of the most notorious websites for scams in general but is especially a terrible place for animals. Some people who give away real dogs "free to good home" on this website unknowingly, or sorrowfully knowingly, give their dogs to abusive individuals, ranging from dogfighters, and bestiality abusers, to torture request videos and more.
Scammers thrive on Craiglist because many people who have experience with animals know that the fate of puppies and dogs on the craigslist website can be tragic, so they are prone to make emotional decisions to "rescue" dogs from the abusers who lurk on the website.
Many Craigslist ads for animals look sketchy just because of the nature of the website, so if searching on this website, it is best to only pursue puppies you can pick up and pay for in person. Never send payment of any type electronically before meeting your puppy.
Facebook Puppy Scams
Puppy scammers can easily create a Facebook page as a breeder to attract potential targets. Since Facebook is so widely used, business pages are free to create, and using their advertisement services is usually inexpensive, extra discernment should be used on Facebook when searching for a puppy.
Signs that a breeder's Facebook page is a scam include:
Stock pictures, or pictures that look too perfect.
Many of the photos, followers and posts were added on the same day, not over months or years.
Look at who liked the posts on the Facebook page. You will find they often are from foreign countries, African and Asian countries in particular, but coming from any foreign country when they claim to be in your country is red flag.
A sparse assortment of pictures.
Poor grammar and misspelled words.
More information on payments than on the available puppies.
Puppyfinder Scams
When searching for a puppy on the Puppyfinder website, it is recommended that you only purchase a puppy that you are able to meet in person. Exercise caution if you find a puppy price that is overly expensive or too good of a bargain. If you find a puppy listed as free but would be charged shipping, this is a major red flag.
Puppyfinder details scams that have occurred on their website in more detail here.
Another place to look for puppies is Puppy Spot.
Puppy Leasing Scams
If a puppy website advertises payment plans, exercise extreme caution and thoroughly review all documents before formally entering into any type of agreement. The ASPCA warns pet parents about puppy leasing scams, wherein puppies are sold with payment plans similar to how one would buy a car.
While the prices of puppies have become exponentially high in recent years, payment plans may be attractive to potential pet parents on a budget. However, the puppy is often legally considered the property of the company until the payments are completed, which could mean that your puppy could potentially be repossessed! This is no way for a member of your family to be attained.
Puppy Mill Scams
Selling puppies online makes running a puppy mill much more simple for unethical breeders. They are able to ship puppies to their potential owners rather than having customers come to them, which allows them to conceal poor living conditions and unacceptable care practices.
All they have to do to sell their unethically bred puppies is create a cute photo to present the puppies, communicate with customers, accept payments and arrange shipping.
In these scams, you may actually receive your puppy, but the puppy may pass away shortly after arriving due to medical conditions occurring as a result of poor breeding practices or unsafe shipping methods.
In other cases, puppies may suffer from poor health for the rest of their life as a result of bad breeding practices.
Puppy mills are run online both in the United States and overseas, although it is much more common overseas.
Conclusion
Purchasing or adopting a puppy to add to your family is a very exciting time, but it must be done carefully for the well-being of puppies everywhere, and to add the right puppy to your family. The best way to purchase or adopt a puppy is locally, with a breeder or rescue that you can meet in person and speak with. If you choose to purchase or adopt a puppy virtually, try to schedule a video chat to confirm the puppy exists before making any type of payment.
Have you purchased a puppy online? Or have you been scammed? Share your experiences in the comments below.