This post contains affiliate links, and I will be compensated if you make a purchase after clicking on my links. As an Amazon Associate I earn from qualifying purchases. Learn More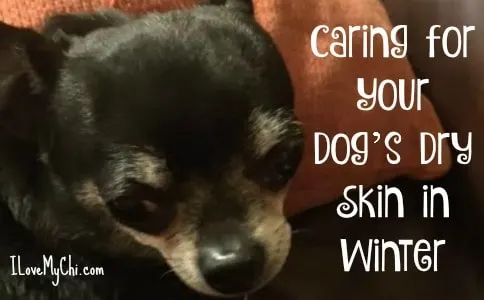 This post is sponsored by Bayer® ExpertCare ™ and the BlogPaws Influencer Network. I am being compensated for helping spread the word about Bayer ExpertCare products but I Love My Chi only shares information we feel is relevant to our readers. Bayer ExpertCare is not responsible for the content of this article.
Winter can sure do a number on your skin, can't it? I know mine tends to get dry and scaly in the winter.
Our pets are no different. The good thing about cold weather is you usually get a break from fleas. The bad thing though, is the cold dry air can cause your dog some skin issues.
Personally, I don't bathe my dogs in the winter as often as I do the summer months. For one thing, they usually don't get as dirty. But I also don't want to put them (and me) through the uncomfortable process of being wet when it's cold.
There are things I do instead to keep my dogs' skin healthy during the cold weather and I want to share them with you:
How To Relieve Your Dog's Dry Skin In Winter
Include a fatty acid supplement that has Omega 6 fatty acids in it.
Use a humidifier. It will make the air more comfortable for you and your fur kids.
Clean more often. Mold and dust mites can trigger skin allergies.
Brush your pets coat daily. That will stimulate the oil glands.
Bathe them less often. Instead use skin cleansing wipes (I'll tell you more about that below)
Use a spot on moisturizer on your dog's skin (I'll also tell you about that too below).
A few months ago, I didn't even know that Bayer® made pet products but since I have found and tried some of them, I swear by them!

Here are my two new favorites for my dogs' winter skin: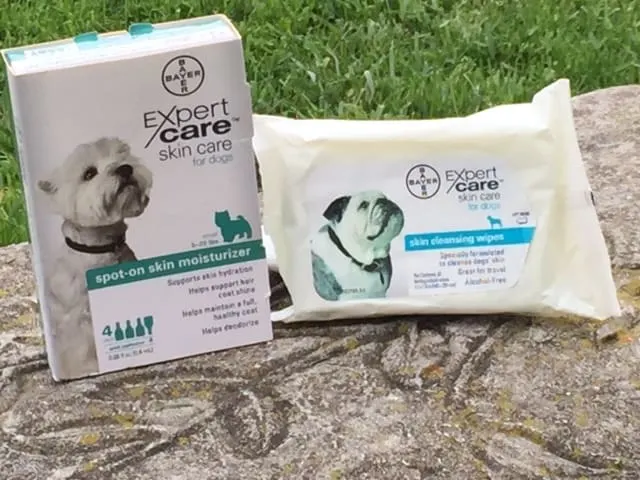 You can find the Bayer ExpertCare™ line in the Health and Wellness section of PetSmart.
First we tried the Skin Cleansing Wipes. They look like any old wipe, but they are specially formulated for dogs. The package mentions that these wipes are great for travel. I didn't think about that before but it's a great idea to pop a package of these in purse or travel bag the next time you go camping or on a trip with your dog.
Here's some photos of Kilo trying out the wipes: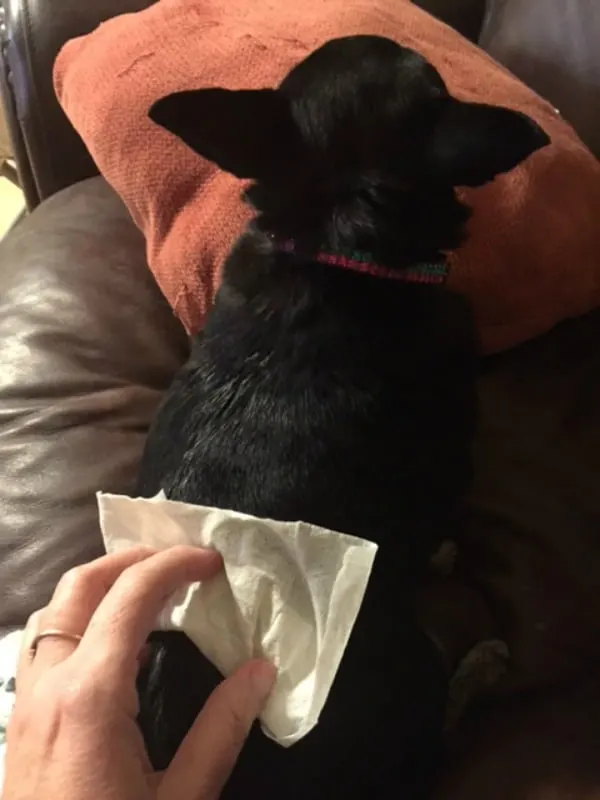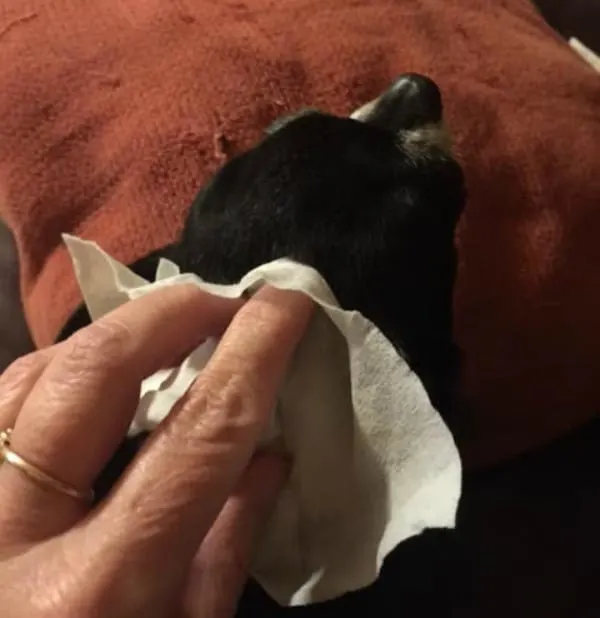 She seemed to enjoy it.
Next we used the Spot-On Skin Moisturizer. It comes in box of 4 vials like this: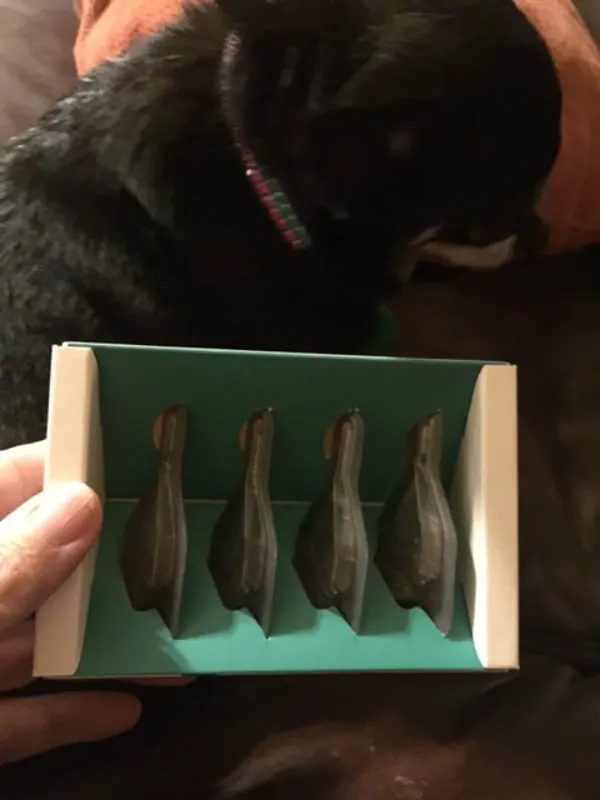 You just snap off the top (like with flea meds) and squeeze a little on a few areas of the skin. I really like the smell of the spot-on moisturizer. Very pleasant and slightly spicy.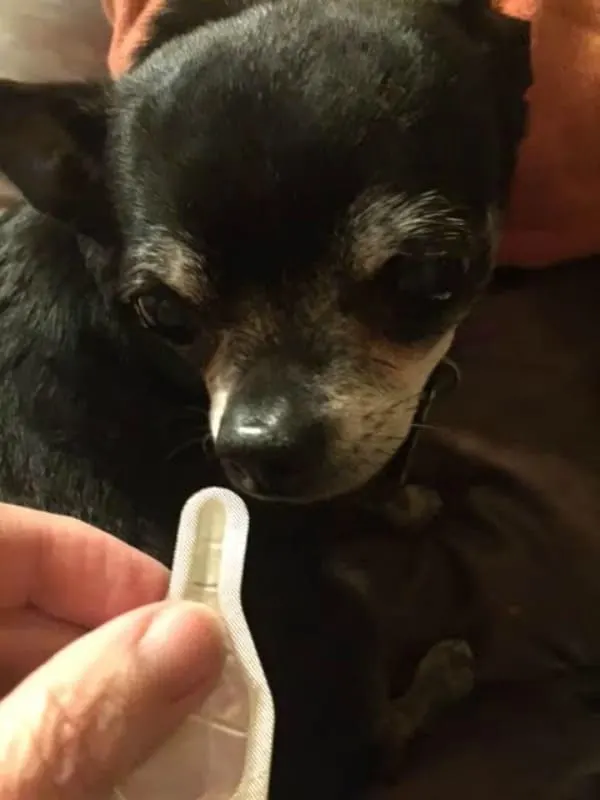 Kilo also seemed to like this too. Give it a try if your dog is dealing with itchy winter skin. We will continue using these throughout the winter months.
You can check out the ExpertCare products here.
Does your dog have issues with dry skin in the winter? What have you tried?