This post contains affiliate links, and I will be compensated if you make a purchase after clicking on my links. As an Amazon Associate I earn from qualifying purchases. Learn More
Well here we are with Part 2 with 15 adorable Chihuahua Halloween photos for you. You can find Part 1 here: Chihuahua Halloween Gallery Part 1.
Hope you enjoy it!
Here we have pretty little Pepper dressed in her spider and bat outfit. She belongs to Bill Boswell.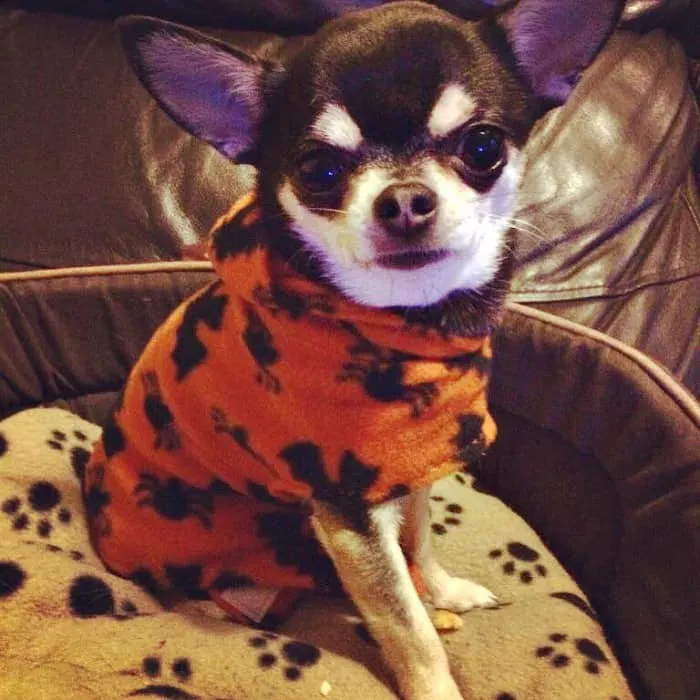 ---
Justis Rosales submitted her little Benny wearing his Ninja Turtle costume. So cute!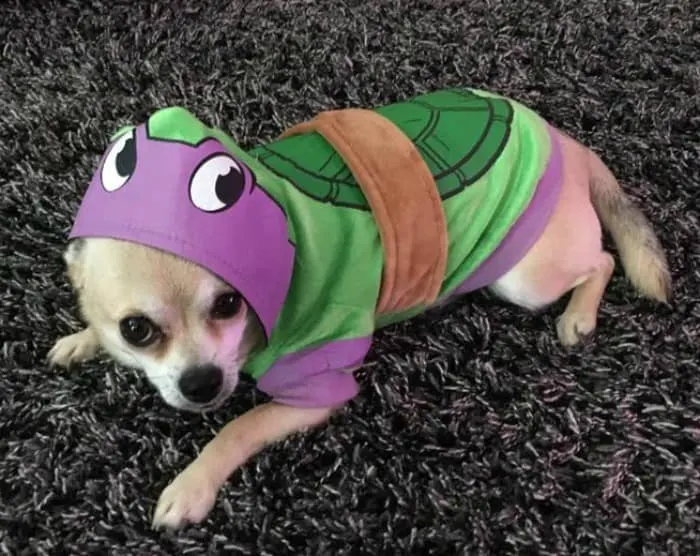 ---
This little lobster in the pot has to be my favorite costume. I don't know the dog's name but he/she belongs to Grace Bohlke.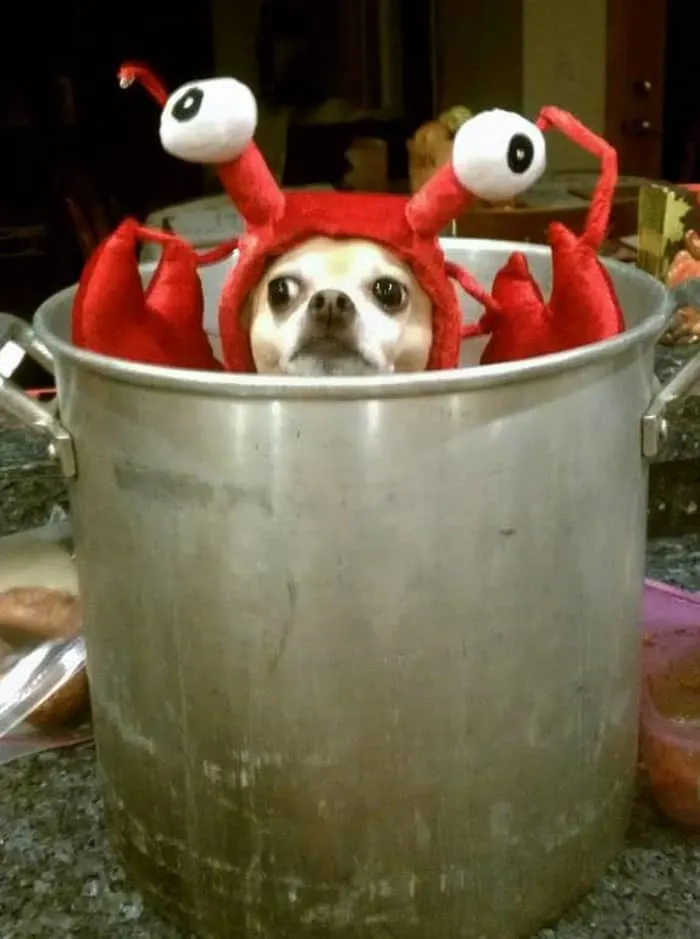 ---
This cutie is Oscar and he belongs to Pamela Lahey.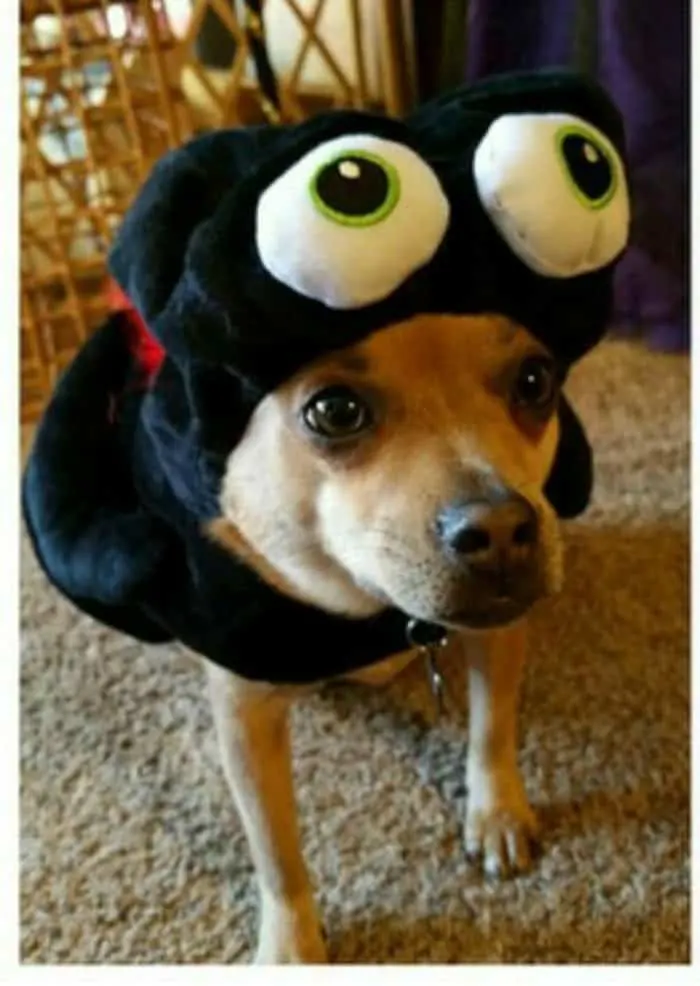 ---
This little sweetie belongs to Jennifer Perrin Gorski and her name is Lola.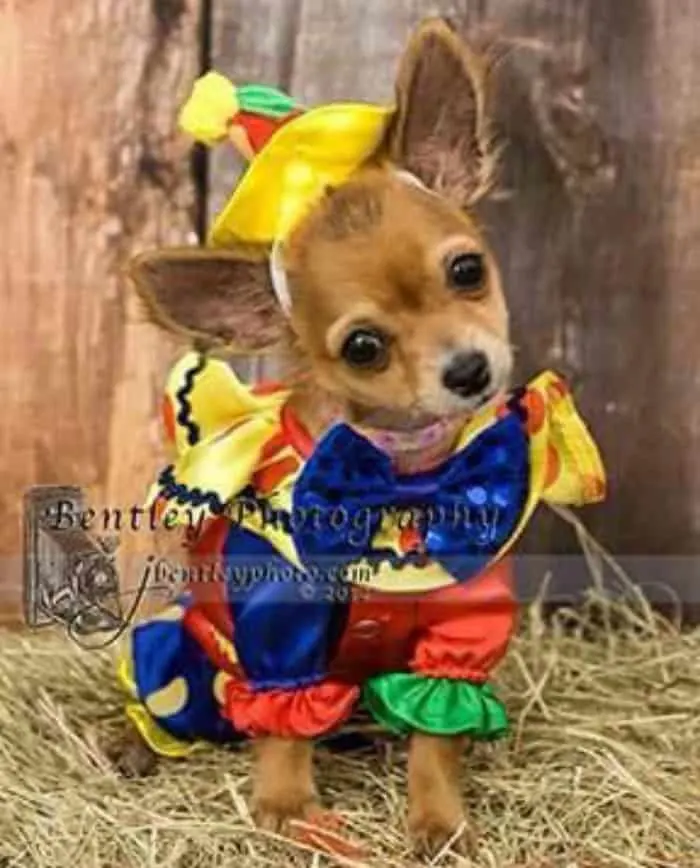 ---
Look at this little honeybee. So sweet! Her name is Chloe and she belongs to Sara Bowen.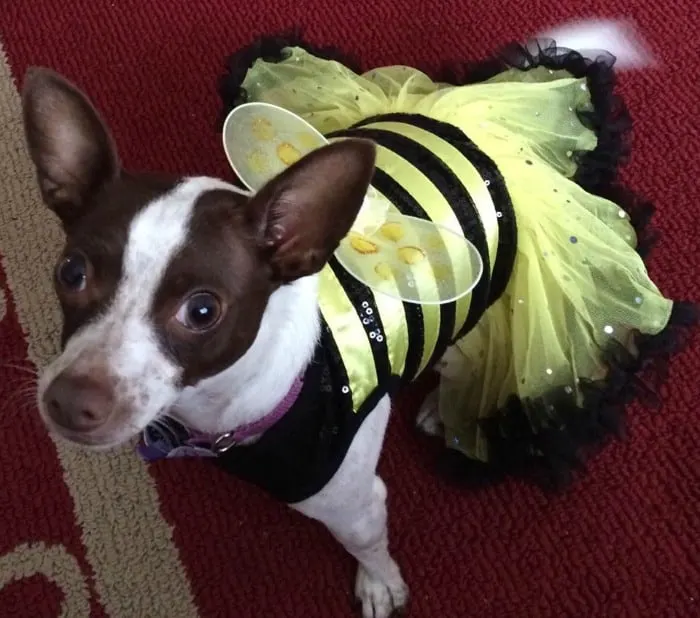 ---
Yoda makes an adorable skunk, doesn't he? Yoda belongs to Melissa Bleser.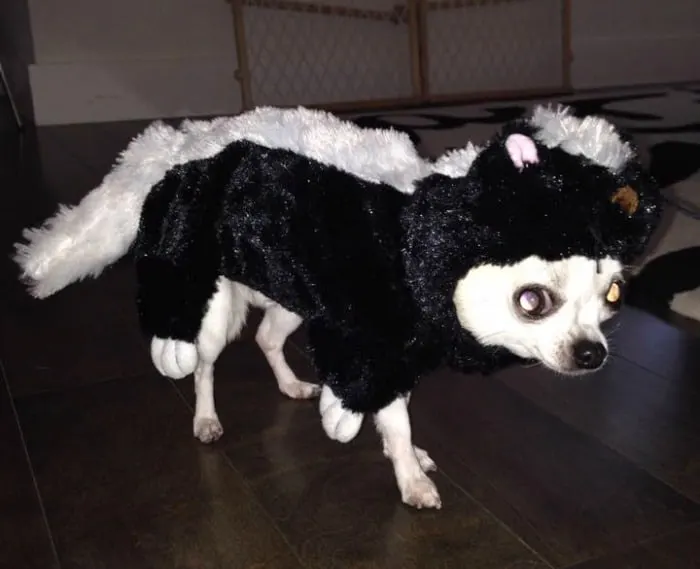 ---
Oh my goodness! How cute is this little pumpkin? Amy belongs to Connie Dendy.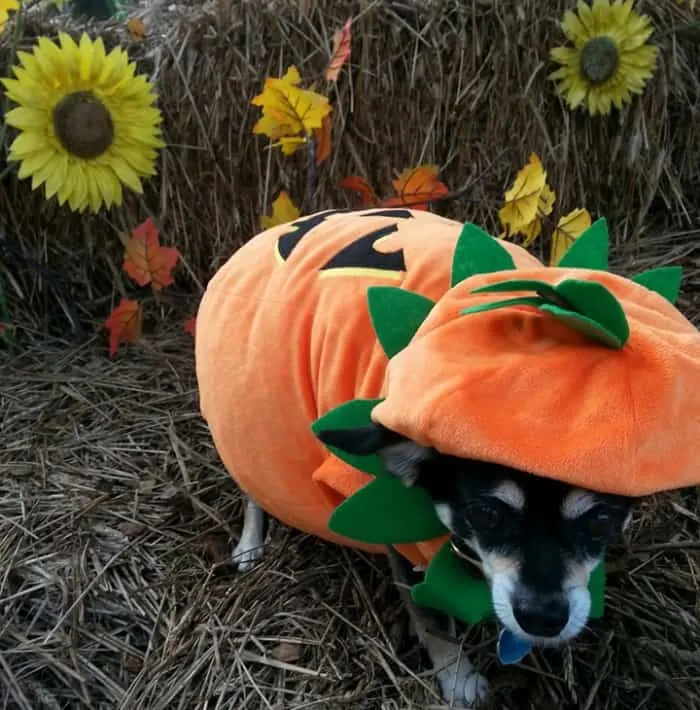 ---
With those gorgeous big ears, Jules Vega makes a perfect Batman, doesn't he? He belongs to Elaine Cobb.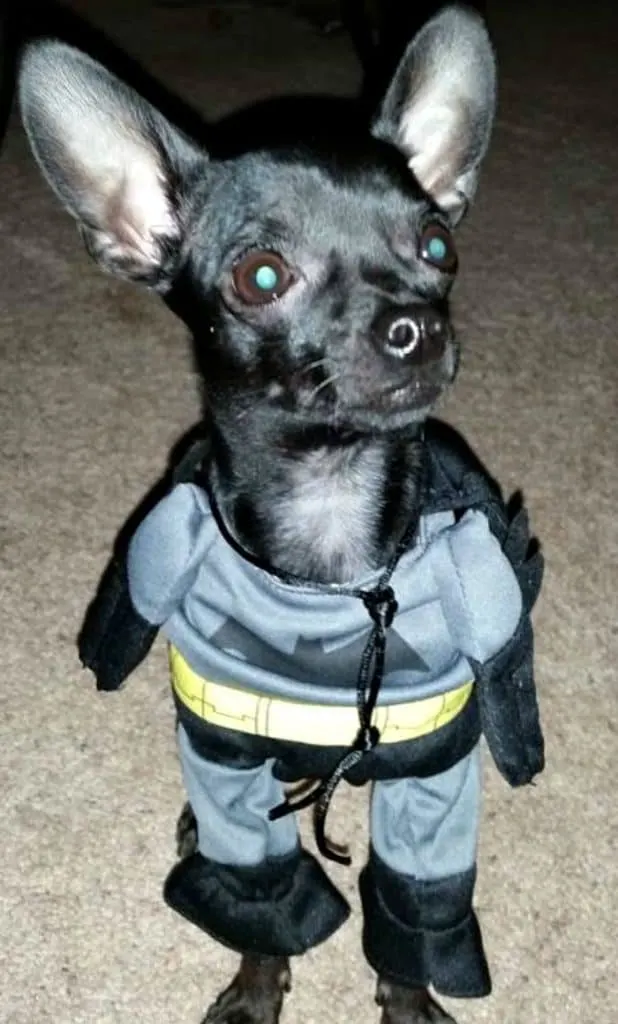 ---
Little Ashlee makes a lovely Doggy Pawton (Dolly Parton). She belongs to Colleen Murphy-O'Dell.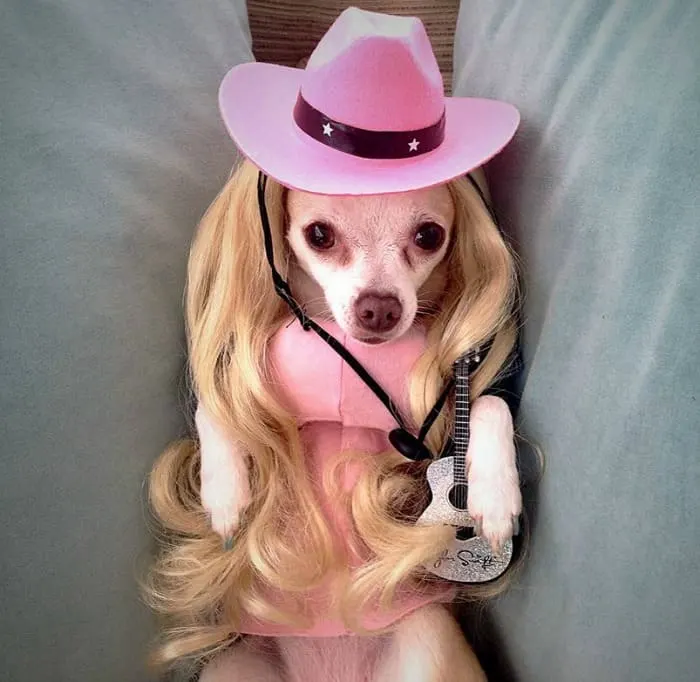 ---
Gayla Crago shared her little Hawaiian angels.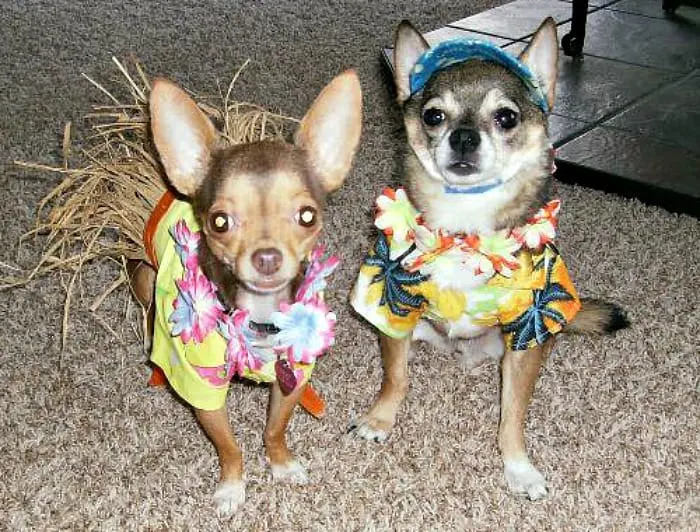 ---
I would set this adorable little prisoner free wouldn't you? Snickers belongs to Elaine Cobb.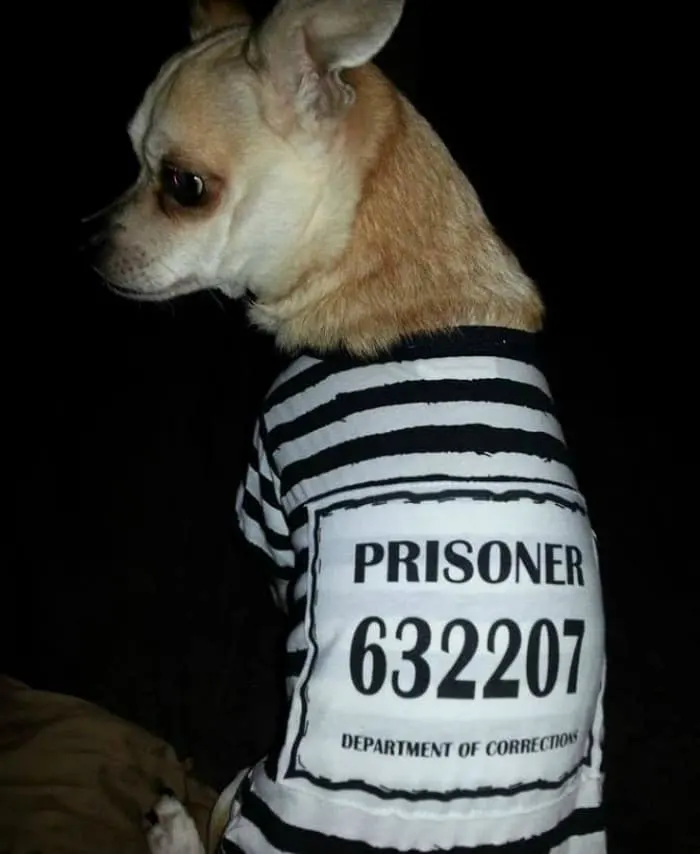 ---
I know this picture is a little fuzzy but it was just too cute not to share. Penelope is a loofah sponge and she belongs to Trisha Romano.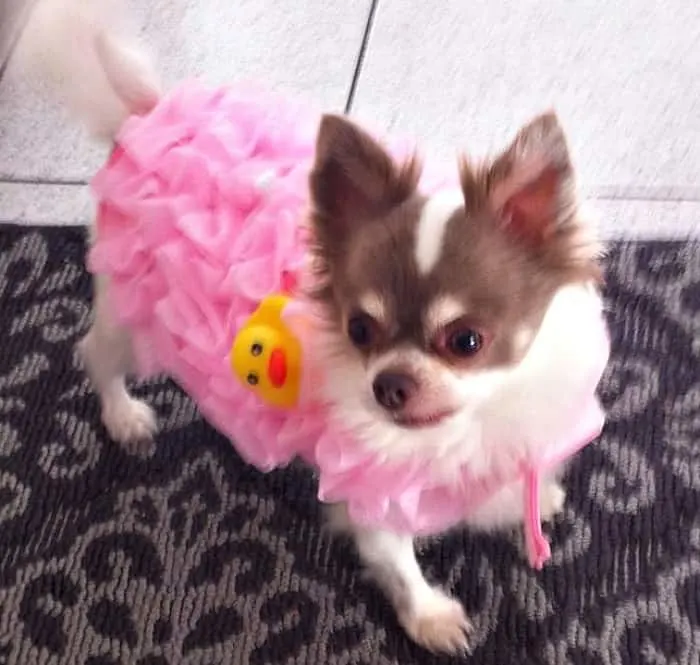 ---
Sandra Jones shares her photo of her and her little witch. So cute!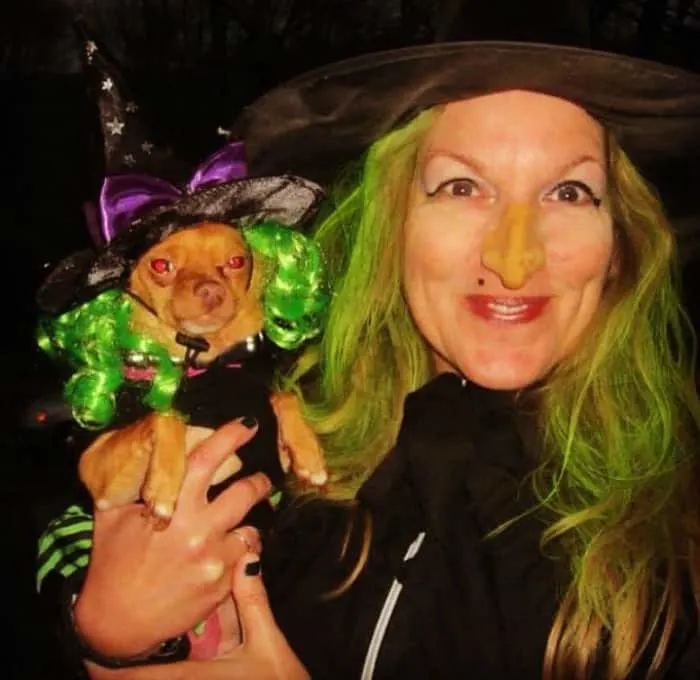 ---
Lorena Gomez shares her little Pappino (and friend) being a ferocious lion.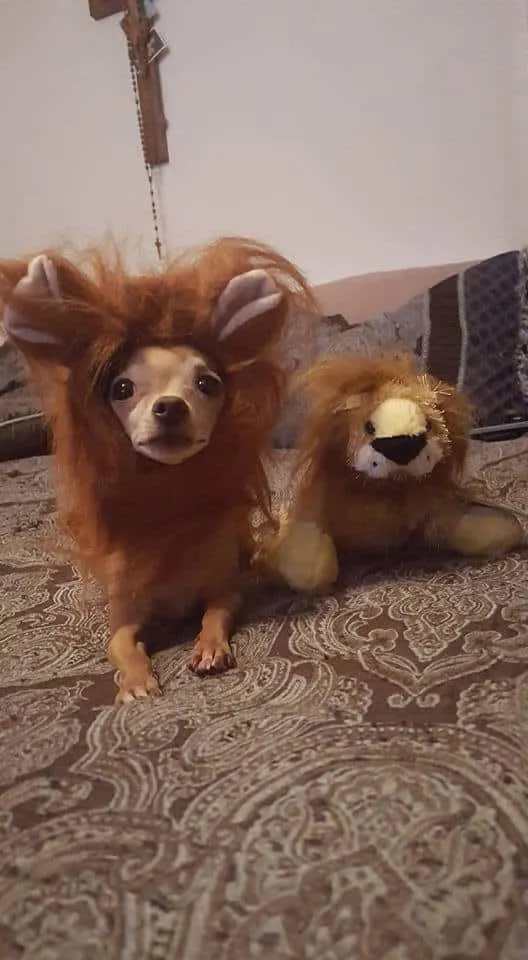 ---
So which one is your favorite? Feel free to share your Halloween photo in the comments if you'd like!