This post contains affiliate links, and I will be compensated if you make a purchase after clicking on my links. As an Amazon Associate I earn from qualifying purchases. Learn More
I was trying to think of what kind of Gallery Post I could do in honor of Easter. Since so many little girls have pretty Easter dresses, I figured what would be cuter than doing a post with our little Chihuahua girls in their prettiest dresses!
As usual, I will share whatever details I know about the dog and the pet parent.
Enjoy the Chi Spring Fashion Show!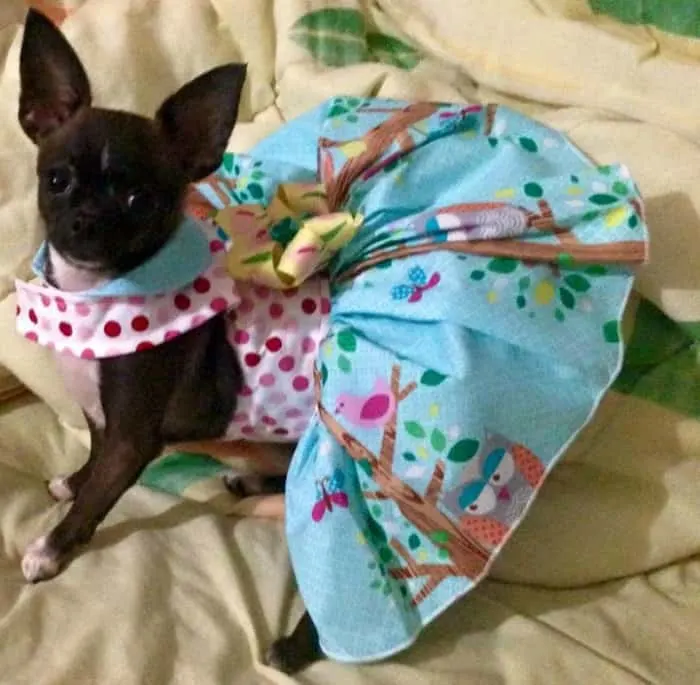 What a perfect Spring dress! And Fabia Zoe looks gorgeous in it! She belongs to Keishla Marie Brito Pizarro.
---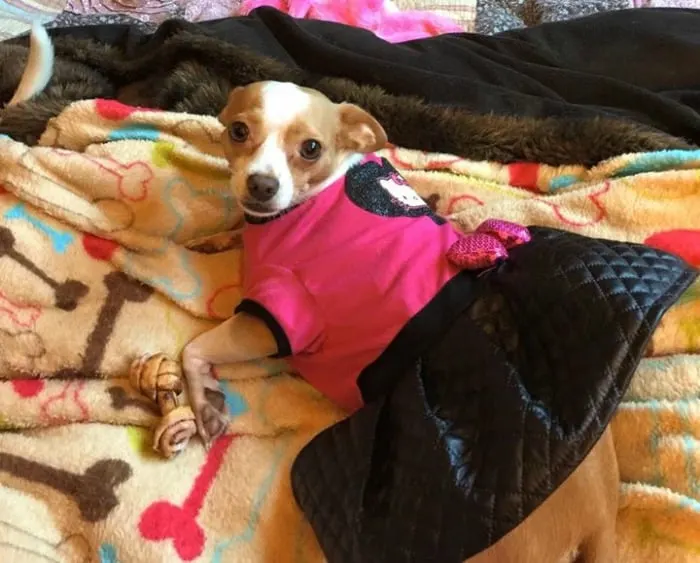 This is more of a winter dress but still adorable! Sara Belle is one of those little girls that loves to dress up in a pretty dress. She belongs to Cindy Parson Webb.
---
For some reason this reminds me of a school dress. Maybe because I had a dress a lot like it when I was a kid. I'm not sure what this Chi's name is, her mom said "My Loveee" in the comment so maybe it's her name, not sure. Her mom is Darlene Rodriguez.
---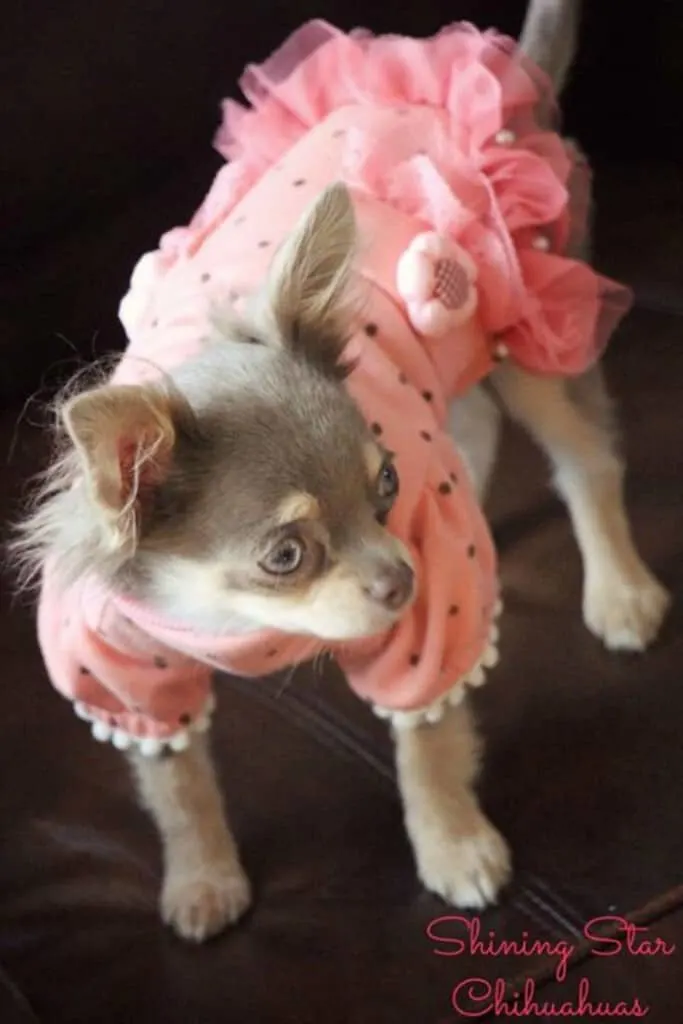 This gorgeous Chihuahua is named Violet and comes from Shining Star Chihuahuas. Love the dress too!
---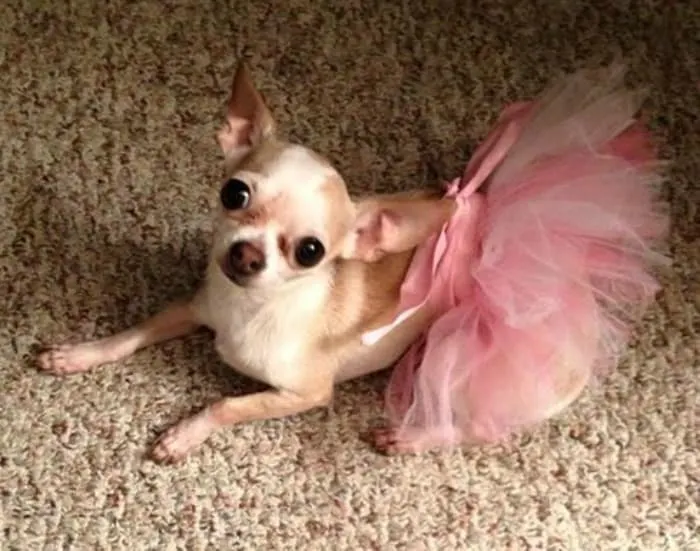 I don't know the name of this pretty girl but doesn't she look beautiful in her pink tutu? She belongs to Shannon Bradley.
---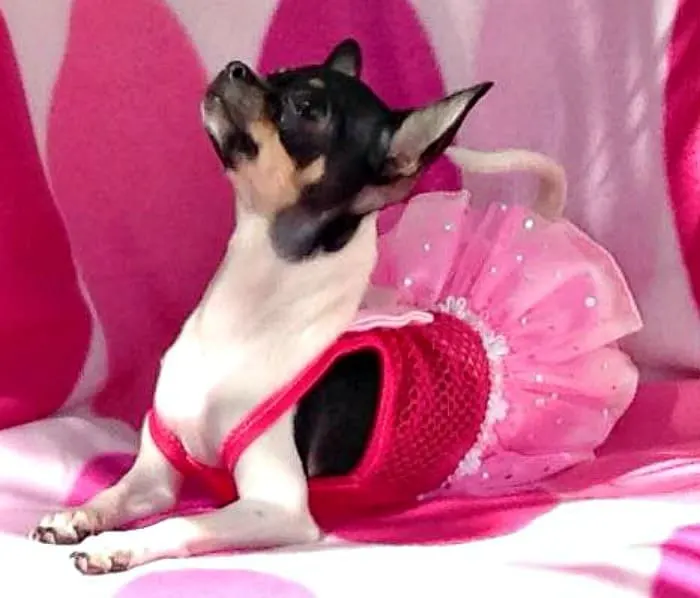 This gorgeous little Chihuahua is Baby Gem. She belongs to Carmencita Aquino.
---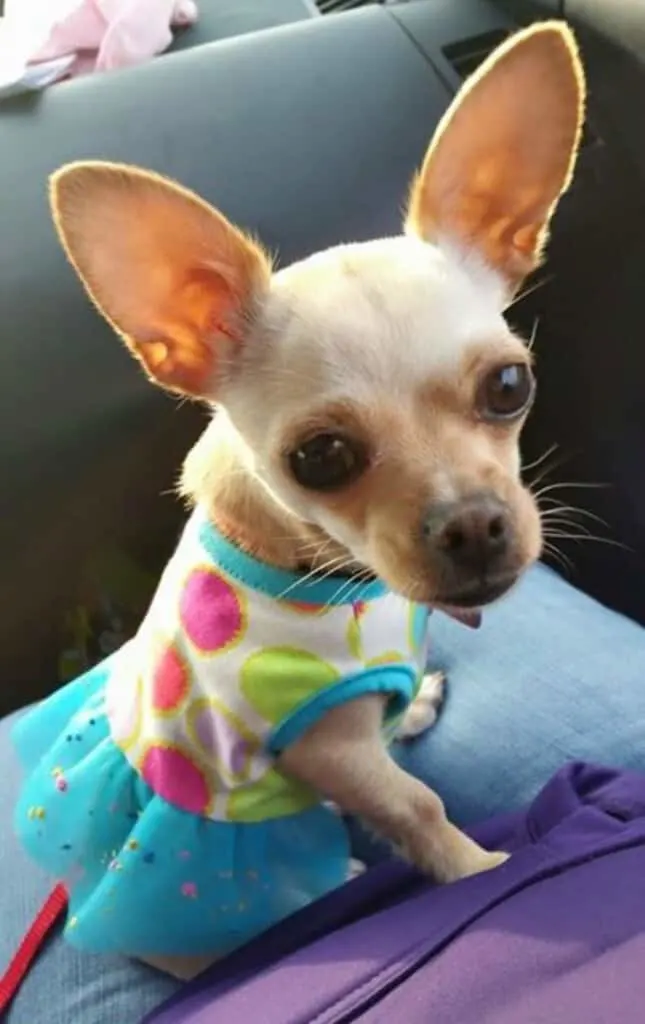 What a cutie pie! I don't know her name but I know she lives in Ohio and is loved by Jamie Lynn Freels.
---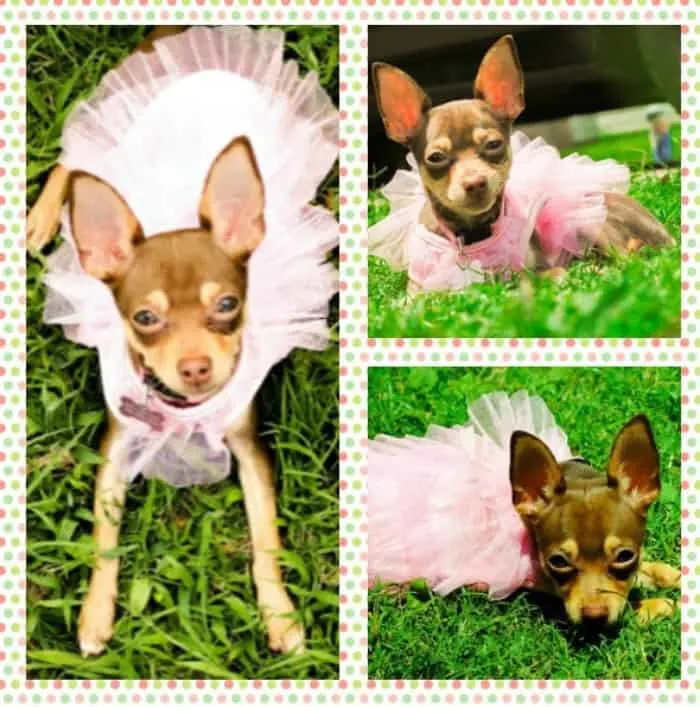 Another real beauty but again, I don't know her name. Her mom is Amber Hagen.
---
This looks like a cute summer sun dress. Her mother is Anne Hinson.
---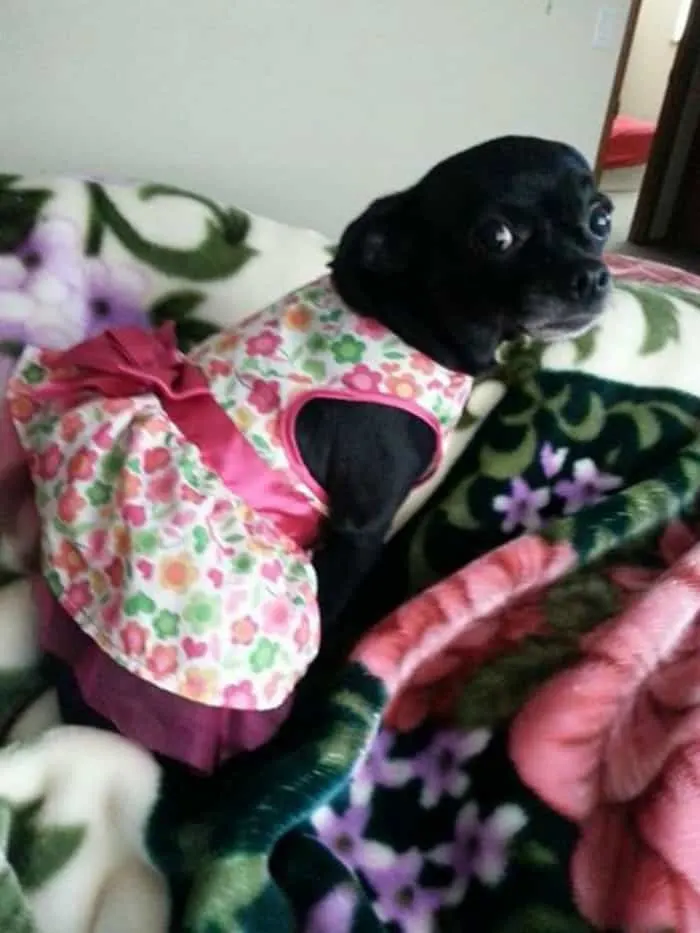 I love the look this pretty black Chihuahua is giving us here. Pretty Spring dress too!
---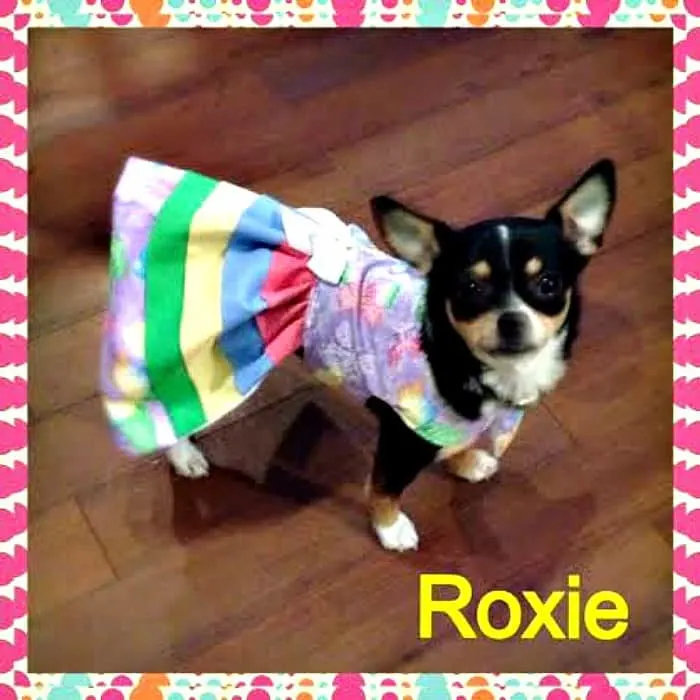 As the photo says, this is Roxie sporting this pretty rainbow dress . She is loved by Ericka Utz.
---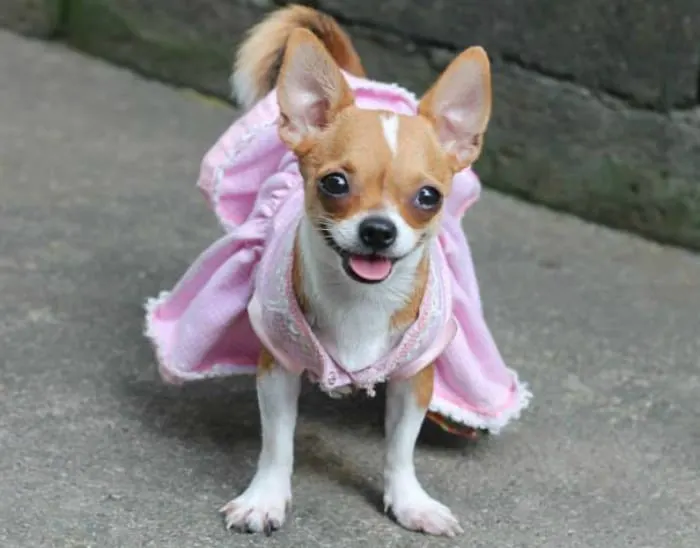 Pretty in Pink! Doesn't she have a happy little face?
---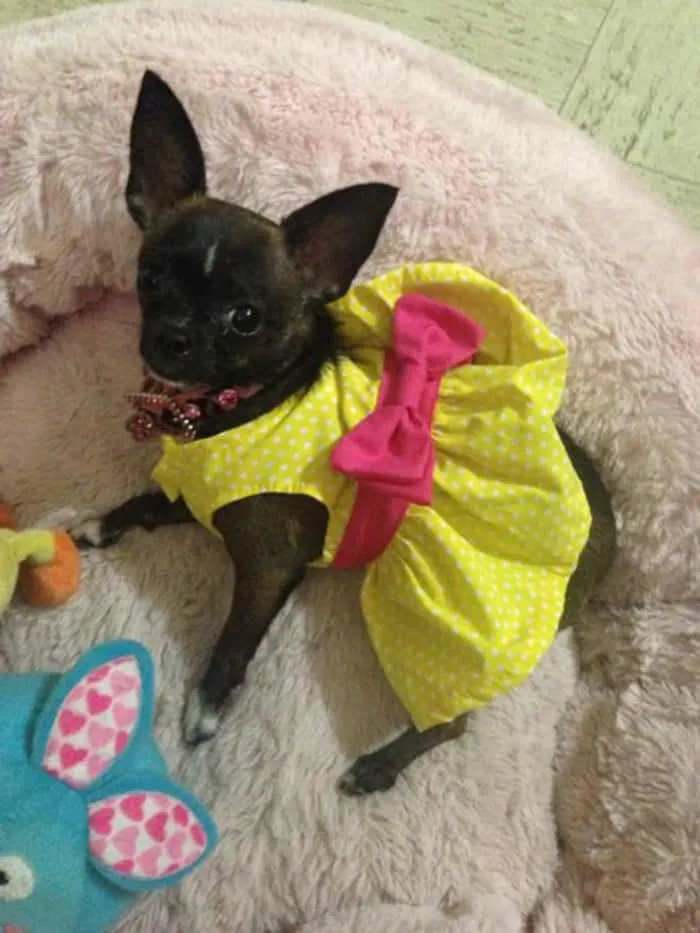 I'm loving this pretty yellow dress on this Chihuahua. She belongs to Keishla Marie Brito Pizarro.
---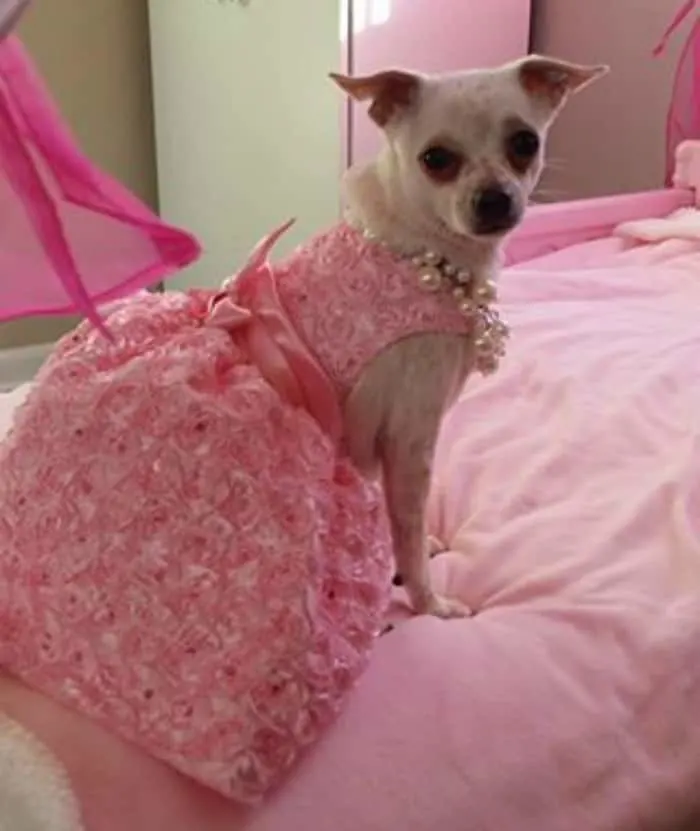 Wow! Look at this dress! Love it! What do you think?
---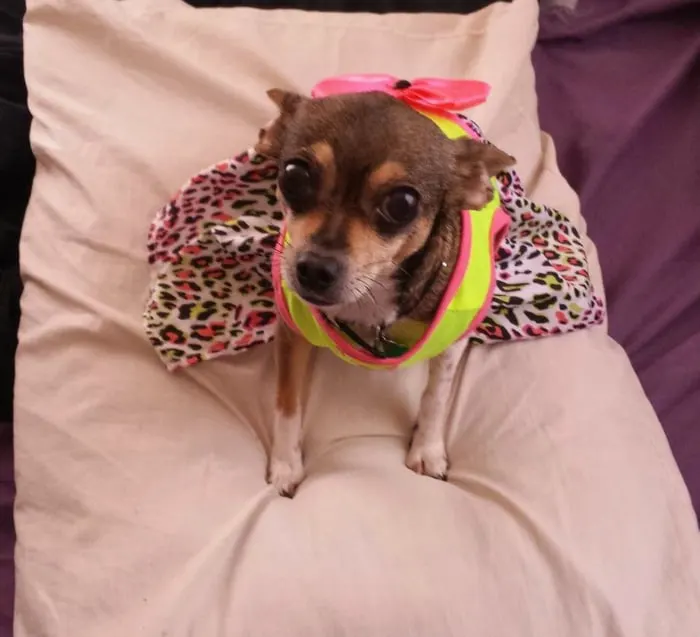 Doesn't this Chihuahua look angelic in this photo? Pretty girl and pretty dress!
---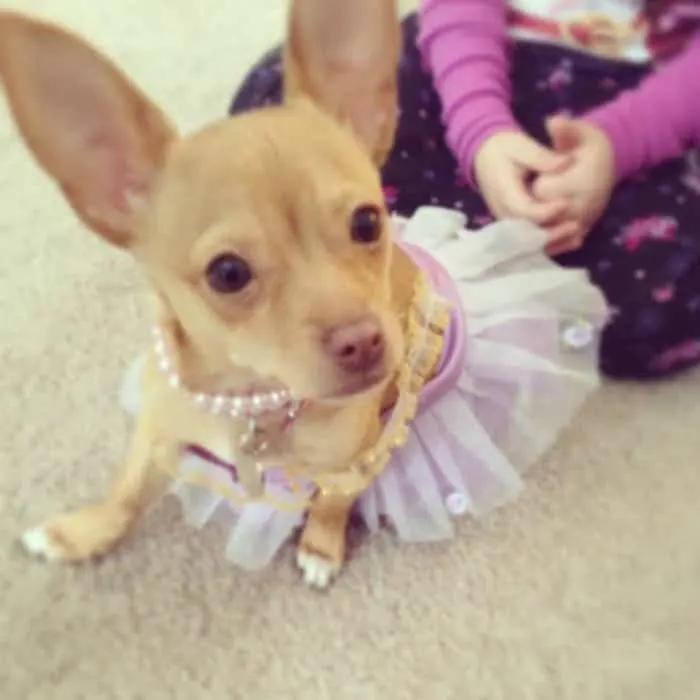 A sweet faced Chihuahua in a pretty dress! She belongs to Alicia Bracey.
---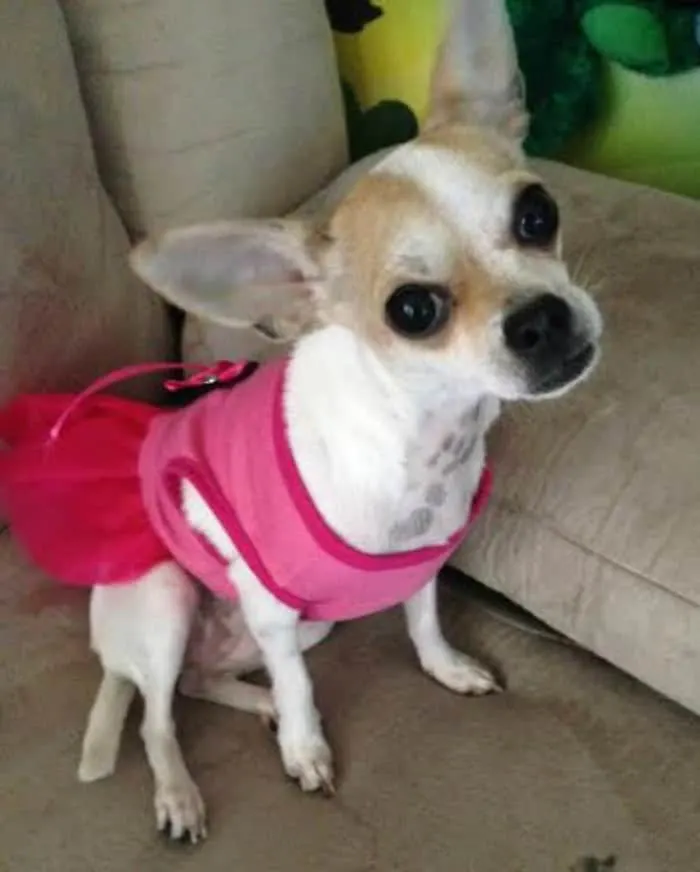 This pretty Chihuahua is named Allie. I don't know who she belongs to though.
---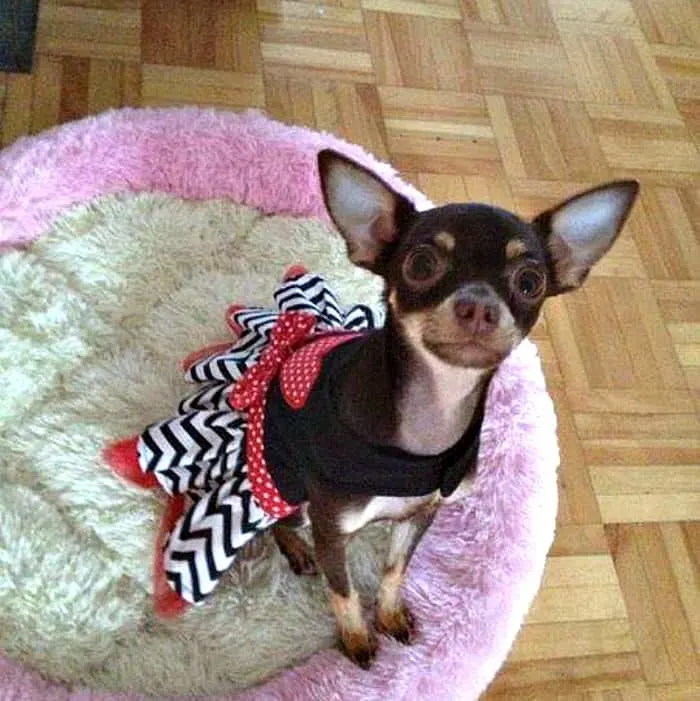 Love the dress on this little beauty! She belongs to Annie Latulippe.
---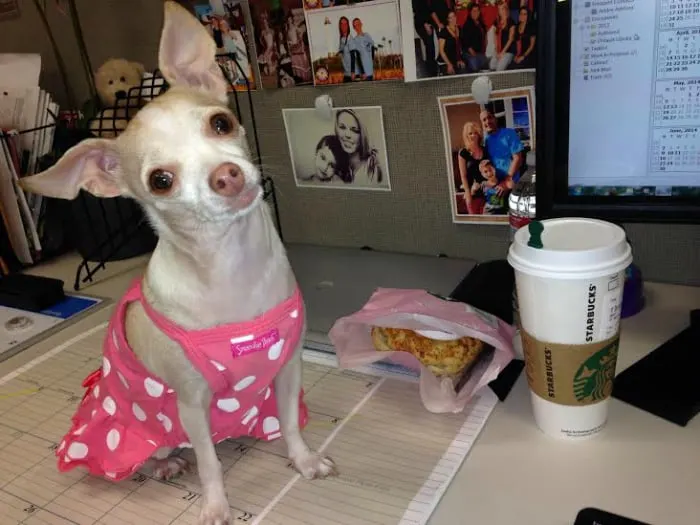 What's not to love about pink and polka dots? This gorgeous Chi belongs to Ashley Ashford.
---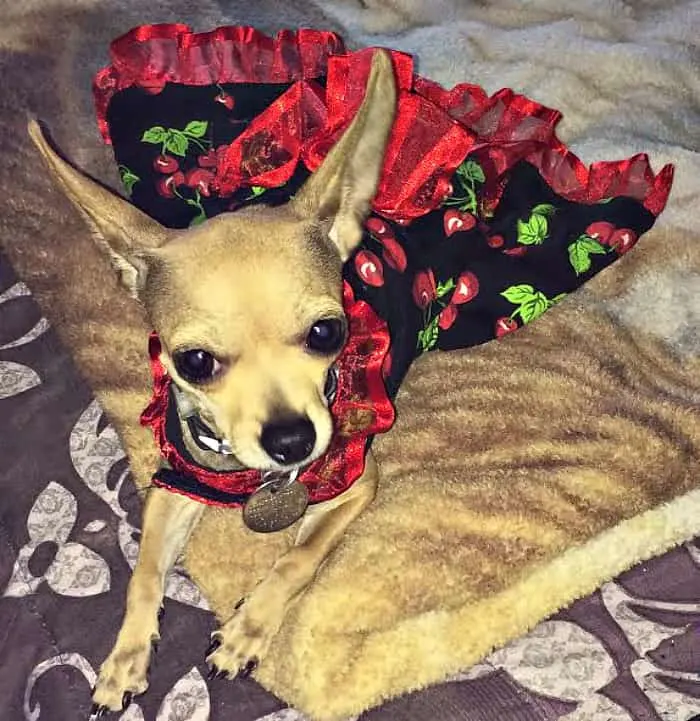 Another great combination: cherries and red lace! She belongs to Bebe Skye.
---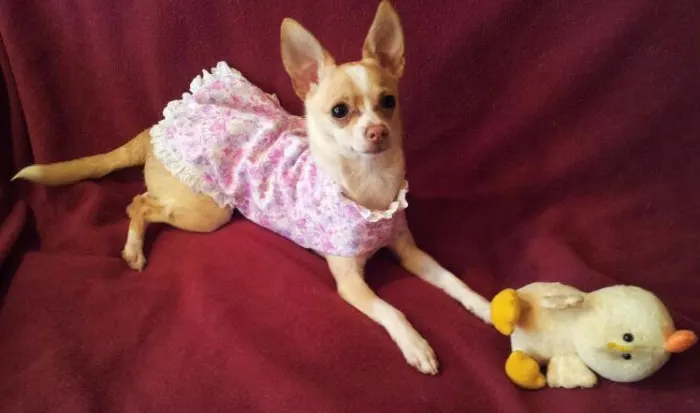 Look at this pretty baby with her little stuffed Chick. She belongs to Billie Marie Ridley.
---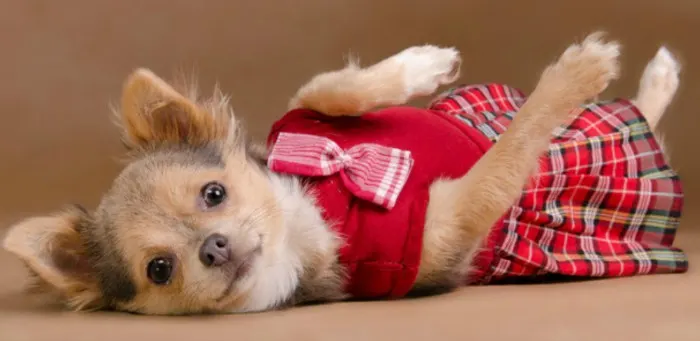 Doesn't she look like a mischievous little school girl?
---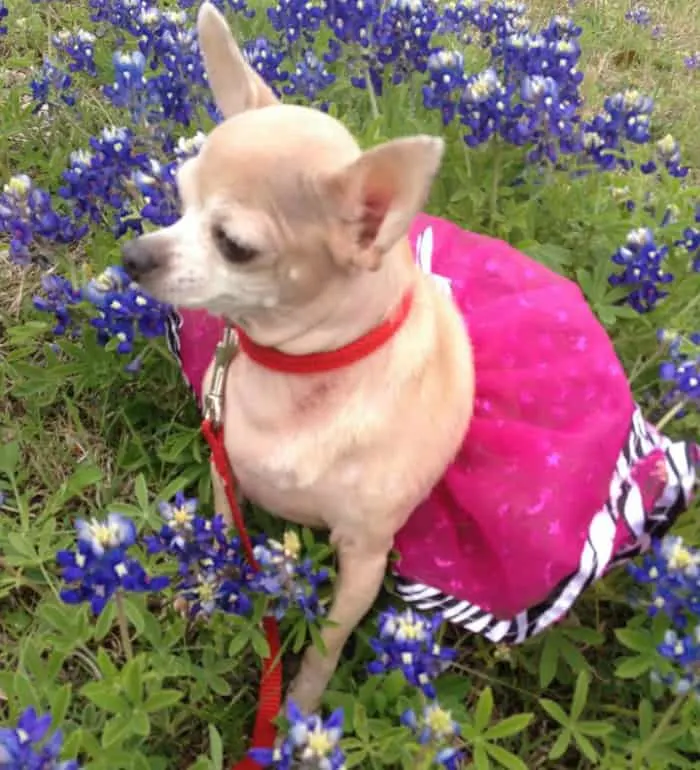 Miss Bambi looks right at home in the bounty of spring flowers.
---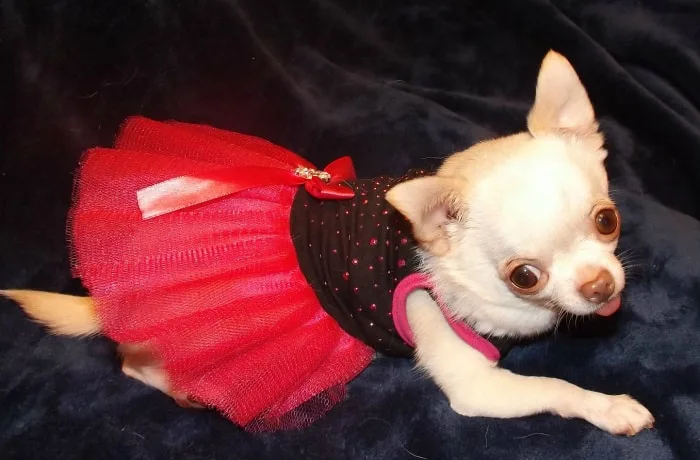 OMG, I'm in love with this Chi! Love that little tongue. And the dress is beautiful too!
---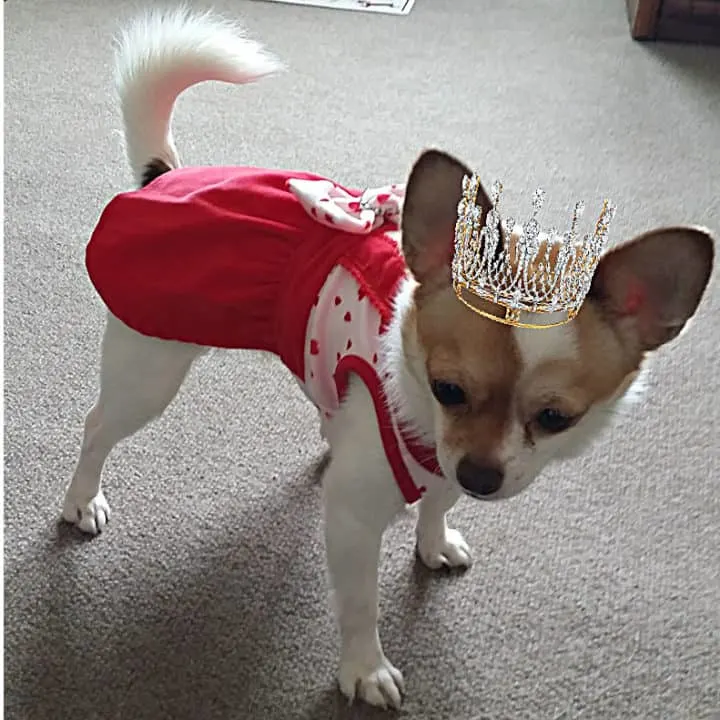 Linda Olson shared her Miss Lollipop who recently turned 3.
---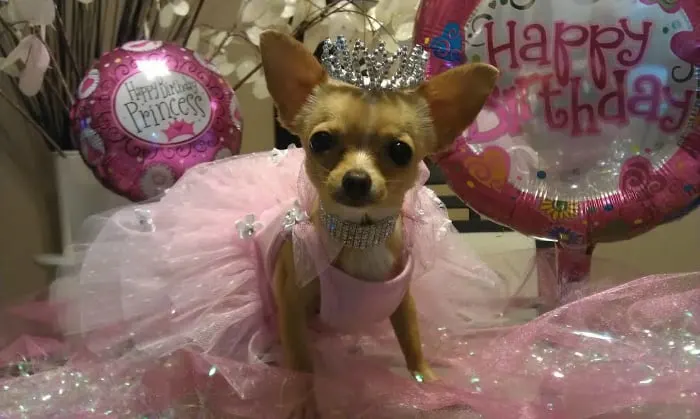 Last but not least we have the ultimate princess birthday dress. And doesn't this Chihuahua look divine in it?
---
I hope you enjoyed all these beautiful Chihuahuas in their beautiful dresses! Whether you believe in dressing up your Chihuahua or not, you have to admit, they all look pretty cute.