This post contains affiliate links, and I will be compensated if you make a purchase after clicking on my links. As an Amazon Associate I earn from qualifying purchases. Learn More
Chihuahuas, like many people, love summer! And being they were bred for warm weather, it's no wonder.
I thought it would be fun to have a gallery post featuring the Chis of Summer and show some of our favorite little dogs enjoying the warm weather of summer. Enjoy!
This has to be my favorite scene. That waterfall looks so cool and refreshing. Alanna Go says this is the first hike her and her chihuahua Mighty took this year.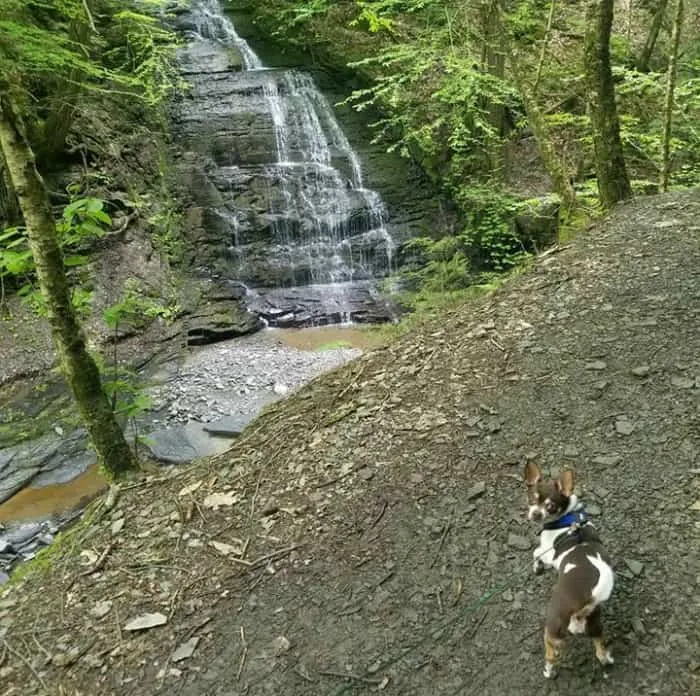 ---
These two cuties are sunning themselves outside. This is Milo and Mae and they belong to Ana McClure (who is one of our admins in our Facebook group).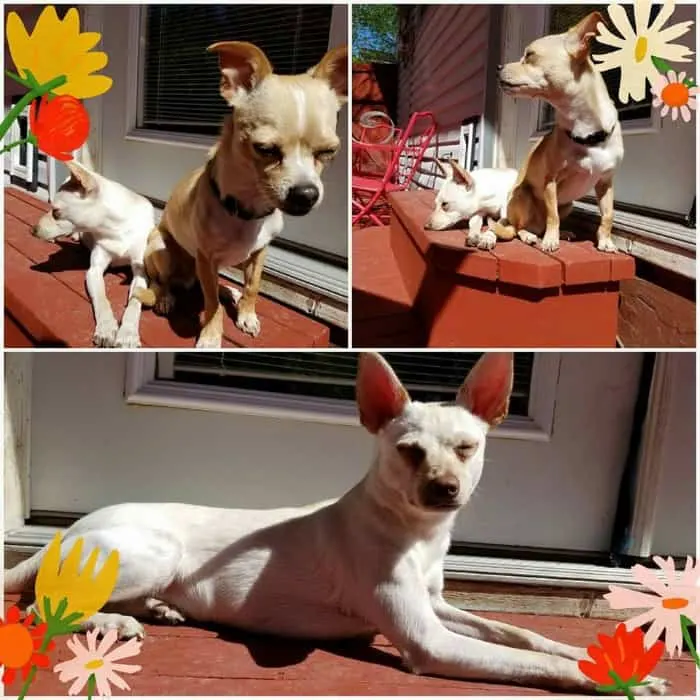 ---
Gizmo is all geared up for our American summer holidays (Memorial Day and Independence Day). Gizmo belongs to Anabel Dee.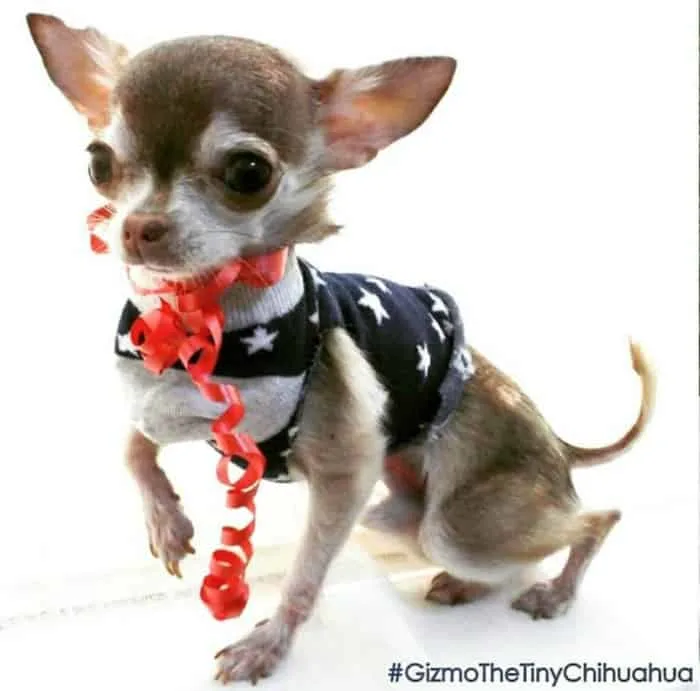 ---
Sometimes it rains in the summer but Oscar still gets to go for a ride in the car. Oscar's mom is Angela Hughes.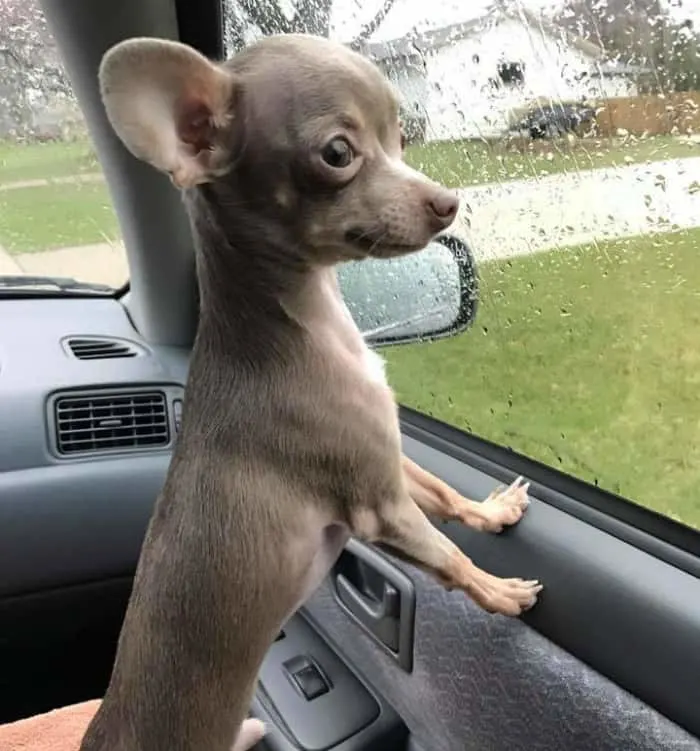 ---
Angie Ellenbecker loves taking her chihuahua on road trips in the summer.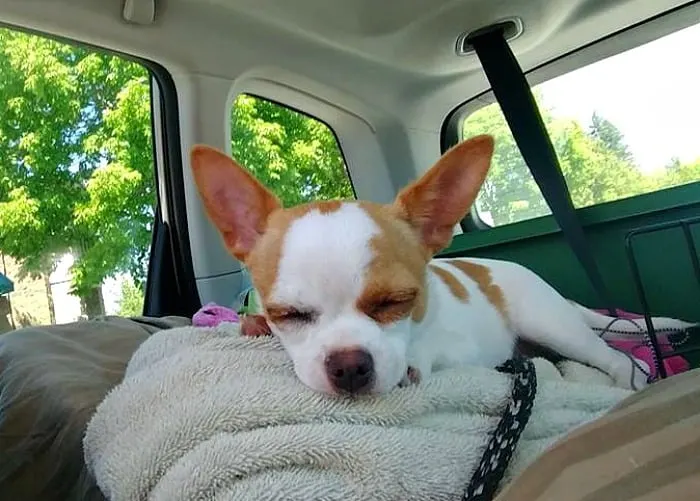 ---
Cookie here loves sitting in the clover and grass in the summer. She belongs to Antonio Catanzaro.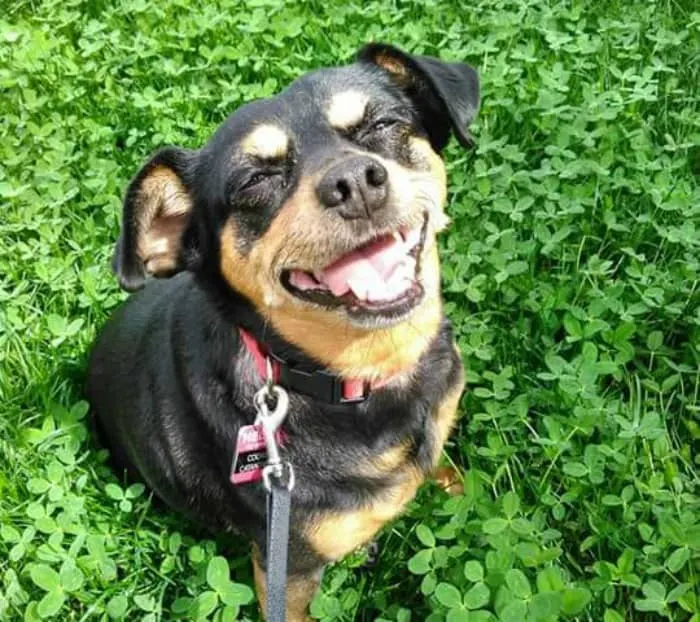 ---
Bente Sjøgren says her chihuahua Micro loves riding their Harley Davidson in the summer. Micro looks like one cool biker chi!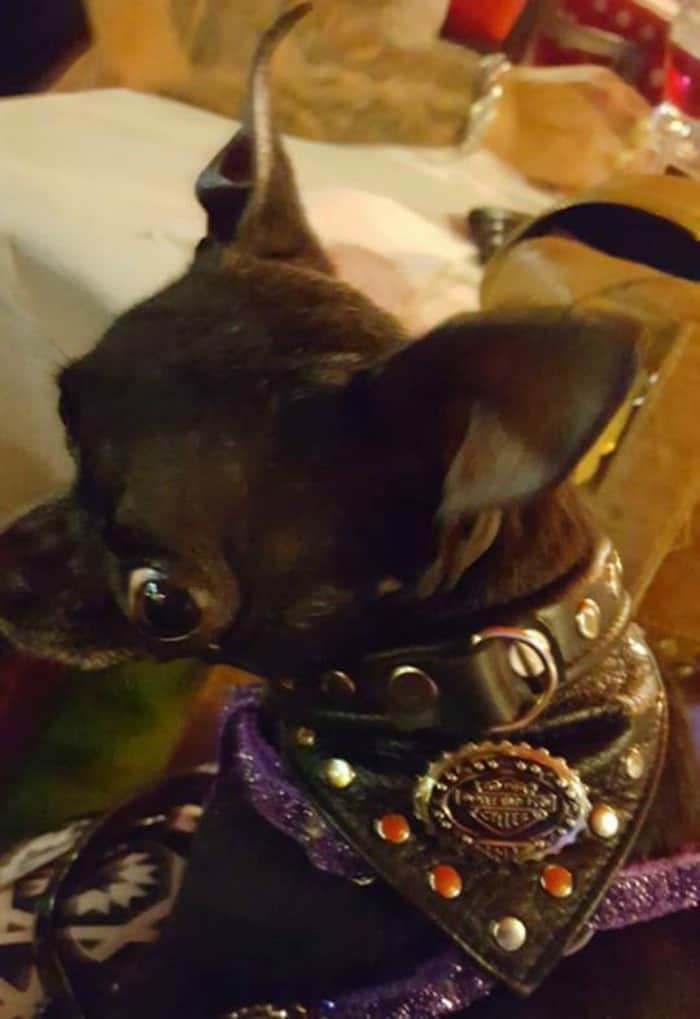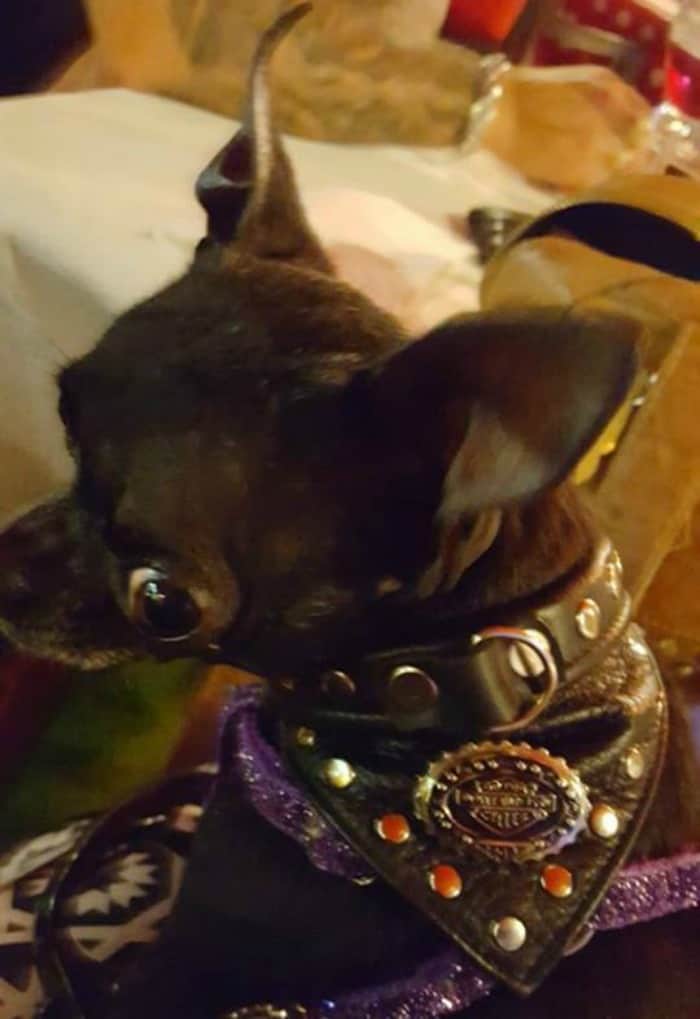 ---
Lucy and Ethel (love the names) love to people-watch outside under the safety of their pet parent's legs. They belong to Brienna Ashley.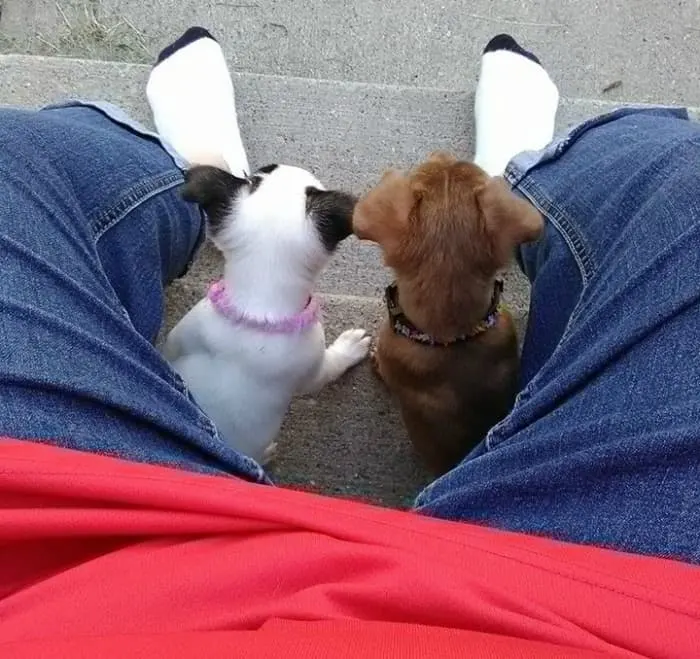 ---
Penny is contemplating going for a swim in the pool. She belongs to Wayne Carter.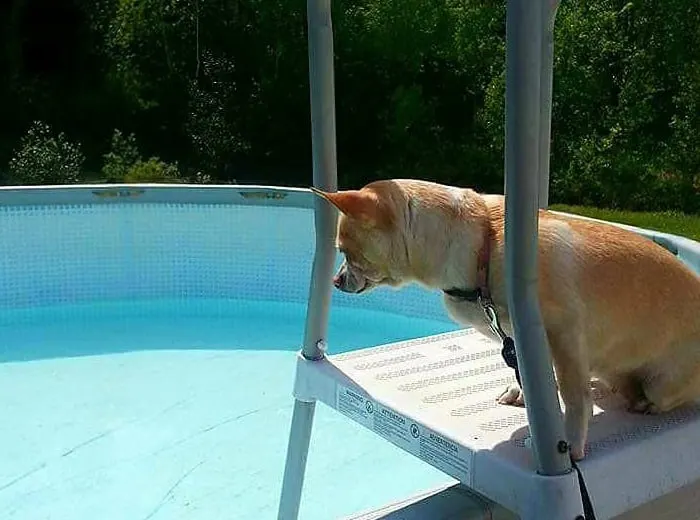 ---
Little Max here is enjoying a treat in the yard.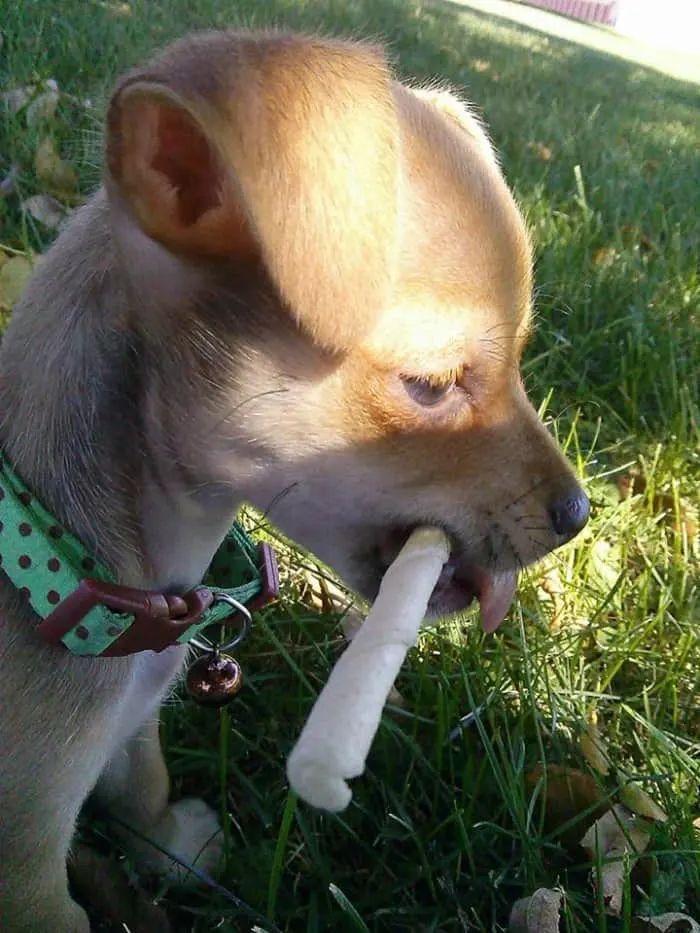 ---
Beaux and Bear are enjoying a ride in their pool. They belong to Erin Molyneaux.
---
Lola and Chi Ci are enjoying some porch time. They belong to Jan Fry.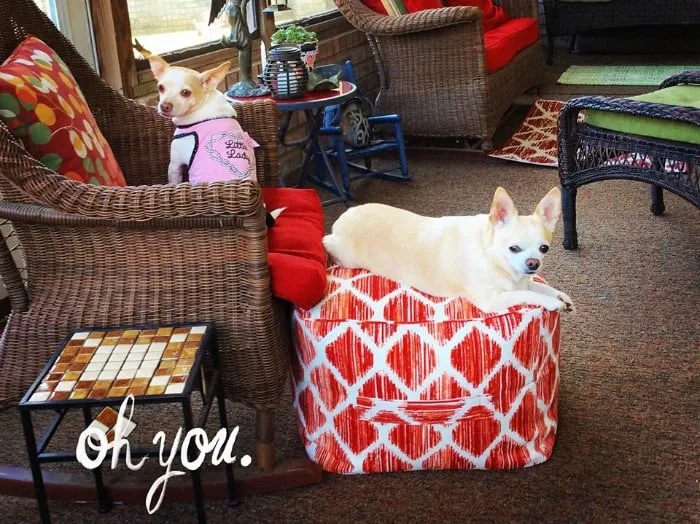 ---
Baby RoxyAnn is enjoying sunbathing on the deck. She belongs to Janet Pink-Angel.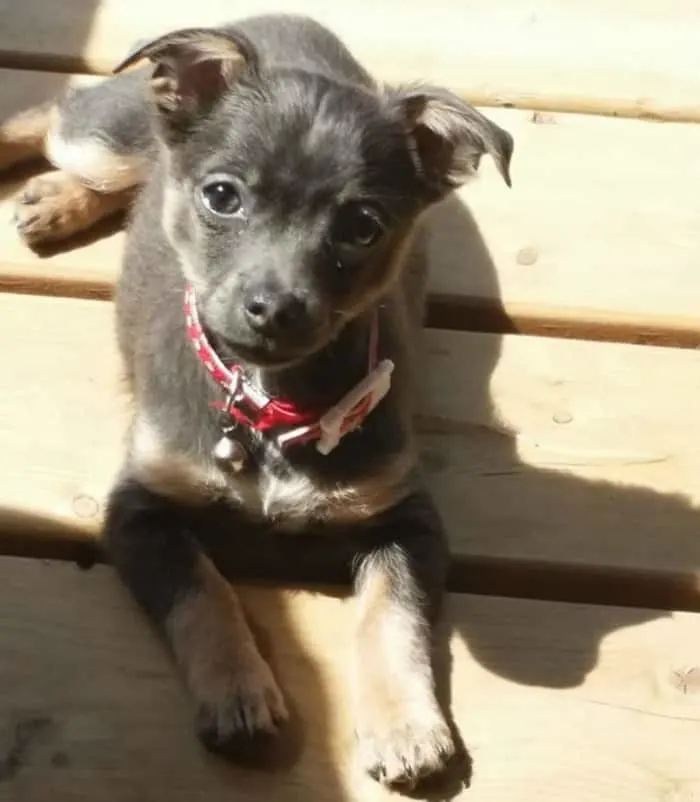 ---
Yuri Girl loves relaxing with mommy or going for a "boat" ride. She belongs to Joy Quiroga Argao.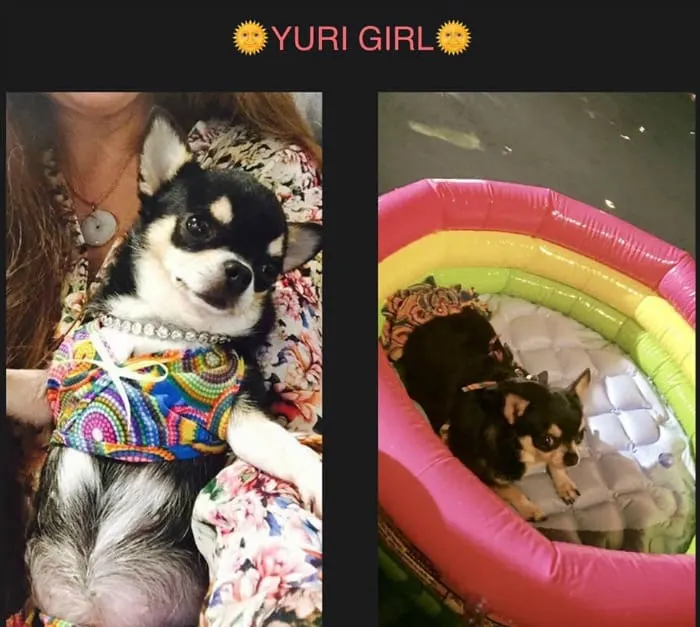 ---
Kandis Arnold says this is Chico helping his daddy cut grass. I guess he is supervising.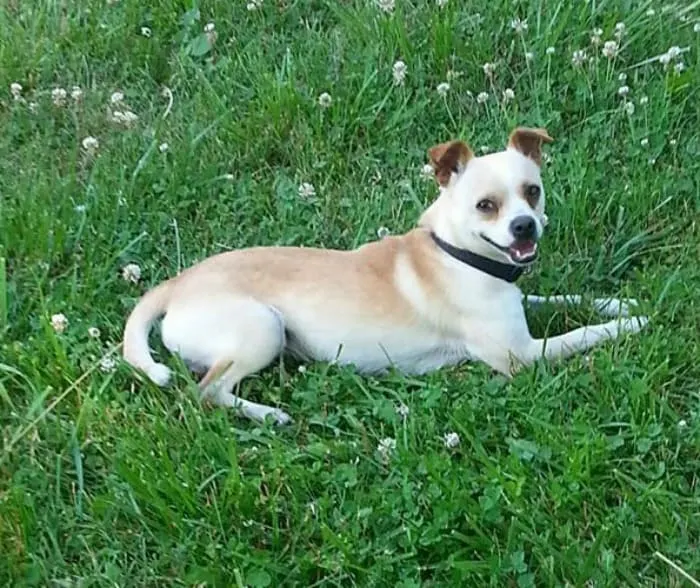 ---
Kyla and Zena are sisters who enjoy going for walks in nice weather. They belong to Karen Alexander-Jowers.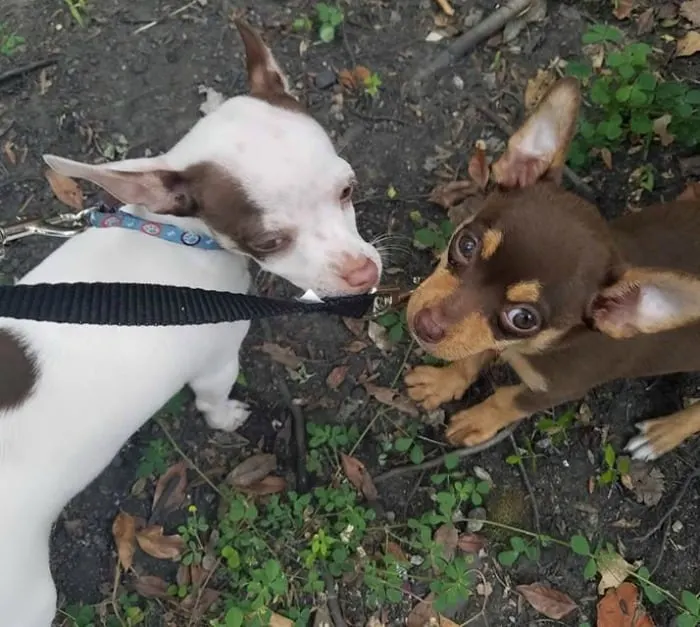 ---
These are Katie Anderson's chihuahuas loving the outdoors. We have Missy, Tiny and Pokey.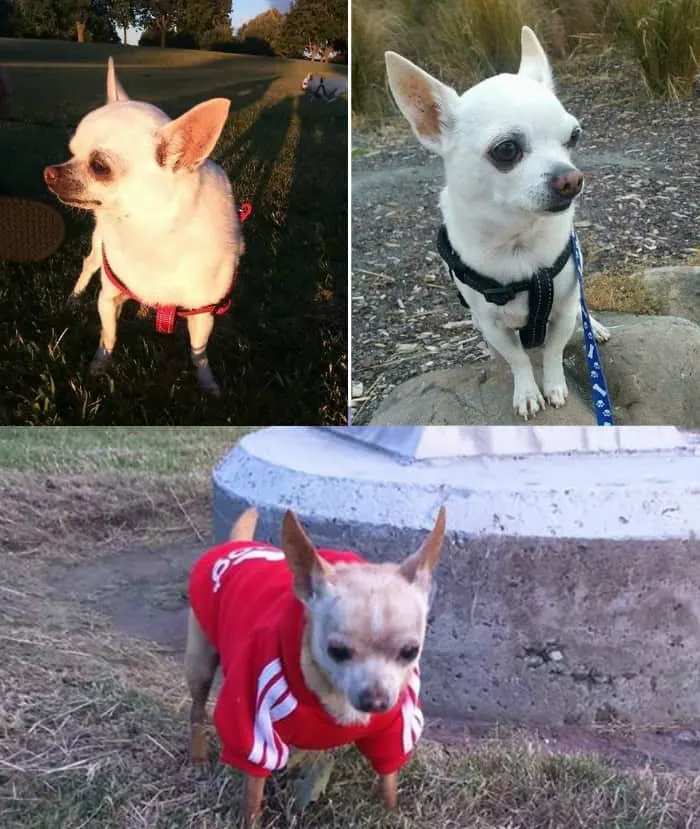 ---
I love how Sassy's ear curves. She belongs to Lupe Baker.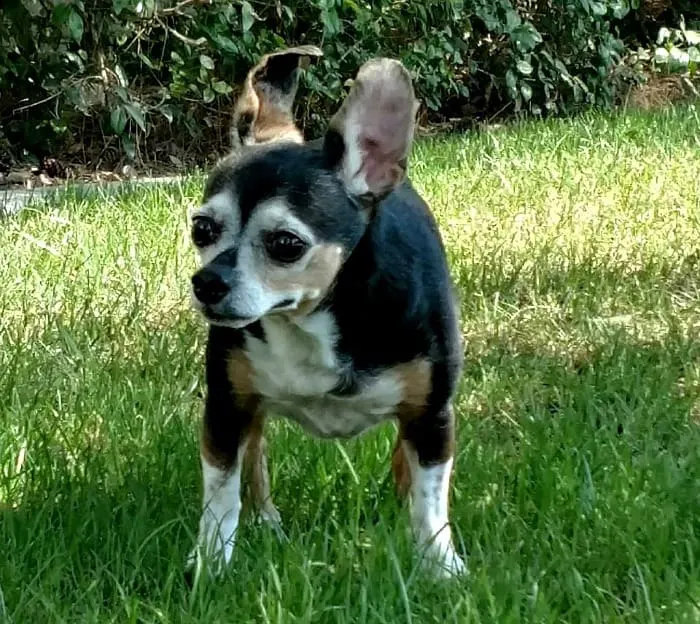 ---
This is JJ and Rico romping through the dandelions. They belong to Magda Kołecka.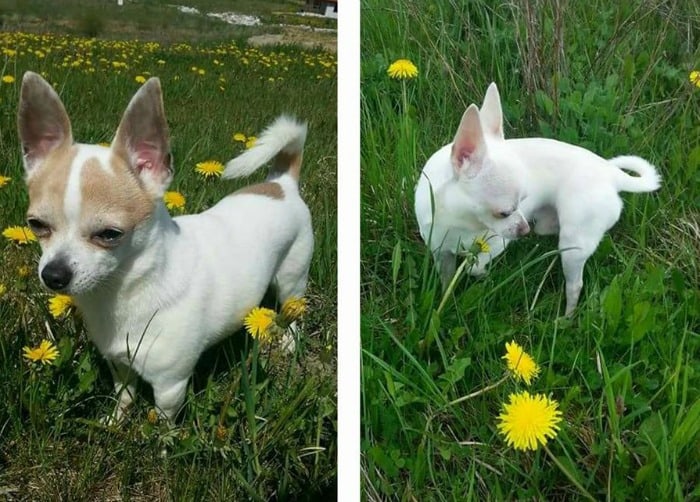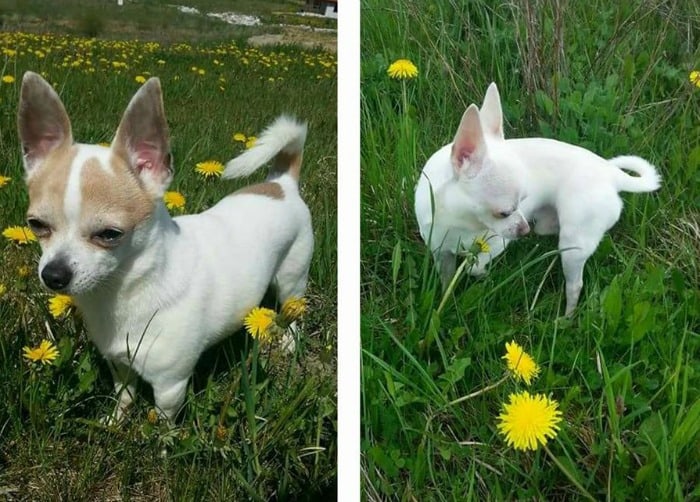 ---
Little Sisco likes exploring the garden and belongs to Mandy Harrison.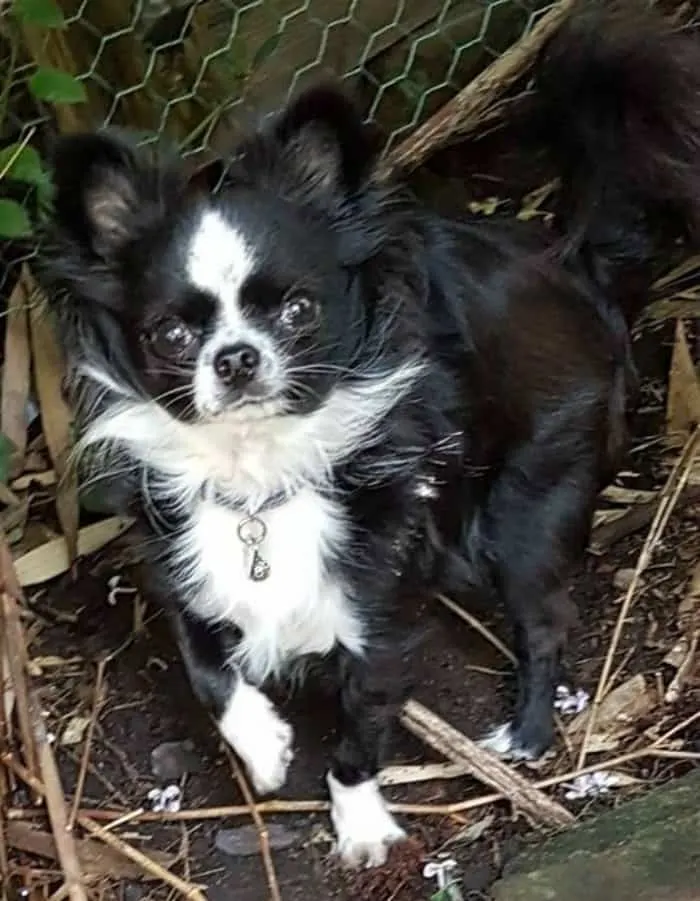 ---
These are Megan Sawyer's dogs. Terra is eating a peapod and Piper is in the boat.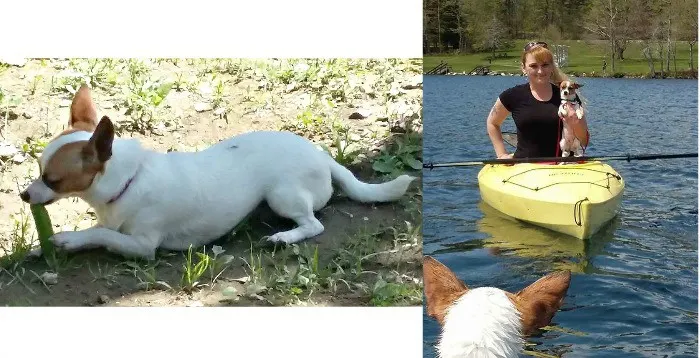 ---
This is Waylon and Niña doing the sunbathing thing. They belong to Melissa Bowling-Harris.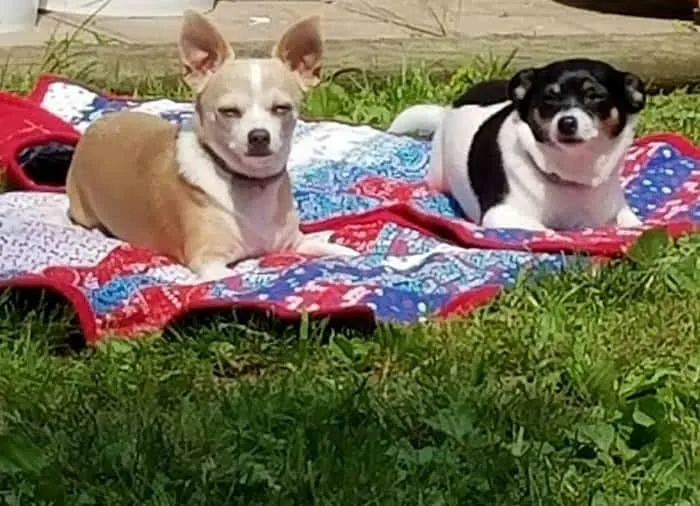 ---
Eddie here is playing in the park. It looks like he's on a giant log. Or is it a rock? He belongs to Michelle Walker.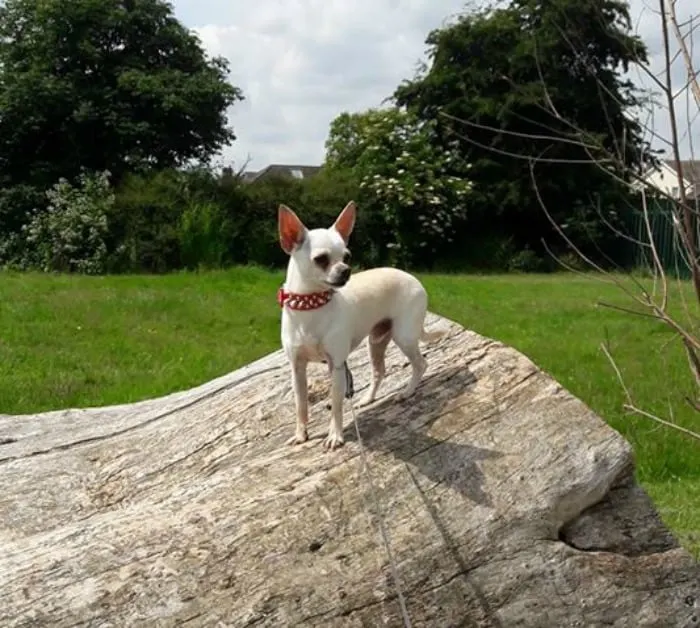 ---
This photo of Chloe on the beach is the epitome of Chihuahuas in Summer. I love how she seems to be enjoying the sea breeze blowing through her hair. She belongs to Misty Scheuerlein.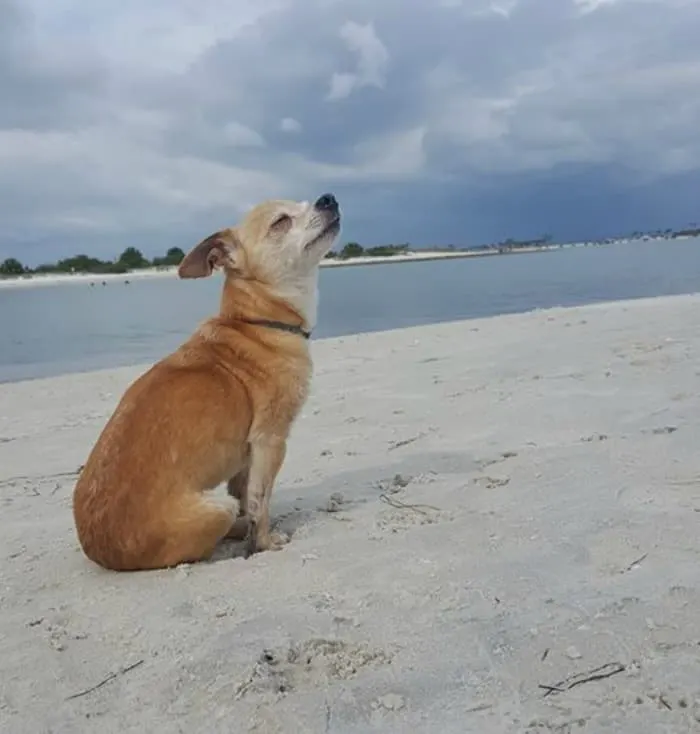 ---
Chia belongs to Pam Griffee Falzon and is enjoying a bike ride.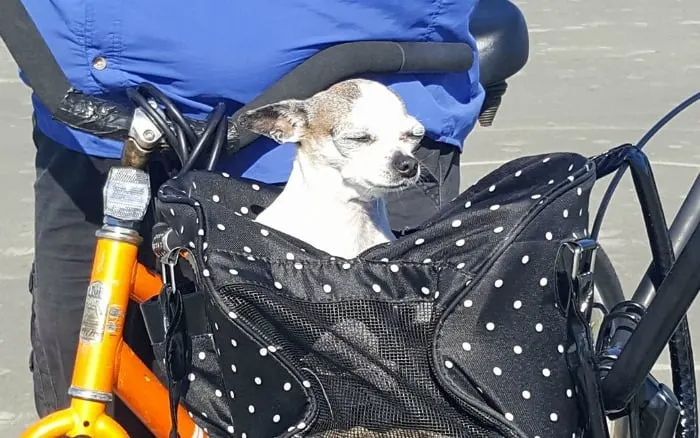 ---
Savannah is enjoying the warm sun. She belongs to Patty Thomas.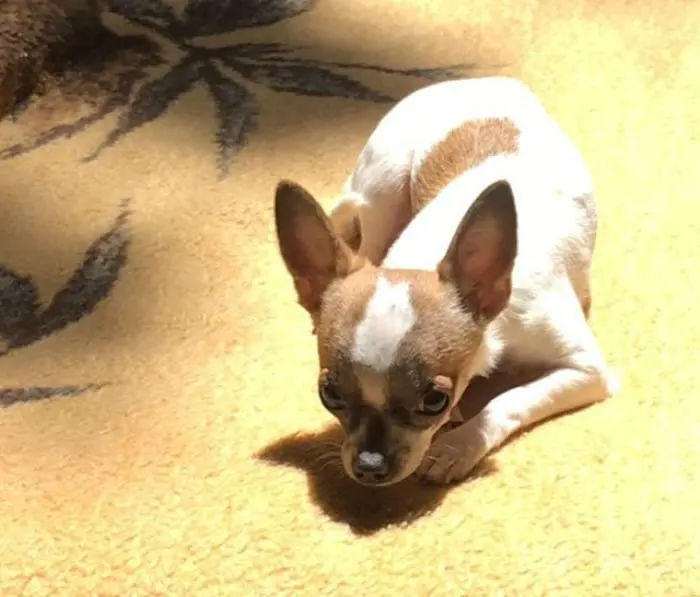 ---
Lily is laying in the sun on her towel She belongs to Renee Johnson.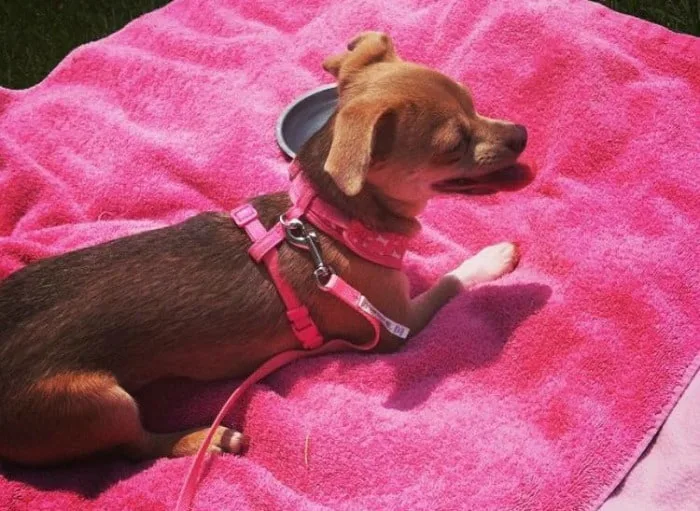 ---
Sophie is also laying on her towel enjoying the sunshine. She belongs to Rob and Sheryl Allen.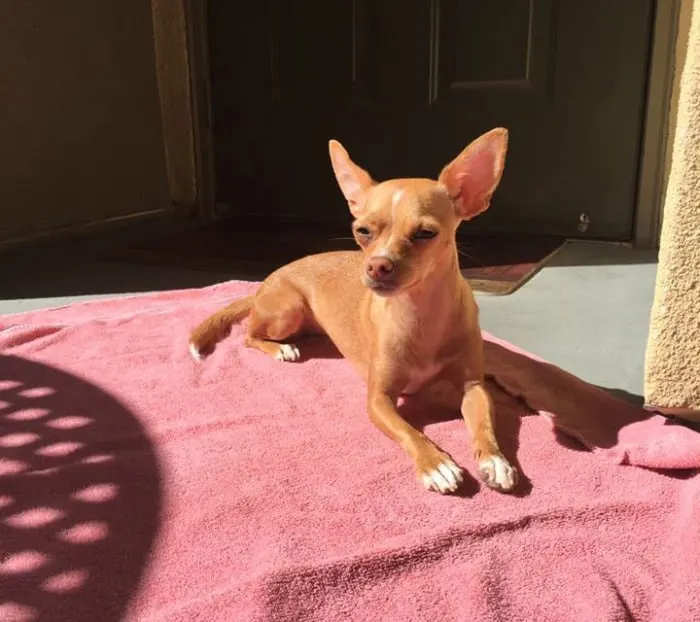 ---
Mr.Gaines waiting for his hamburger at a summer bar-be-que. He belongs to Rosalie Martinez.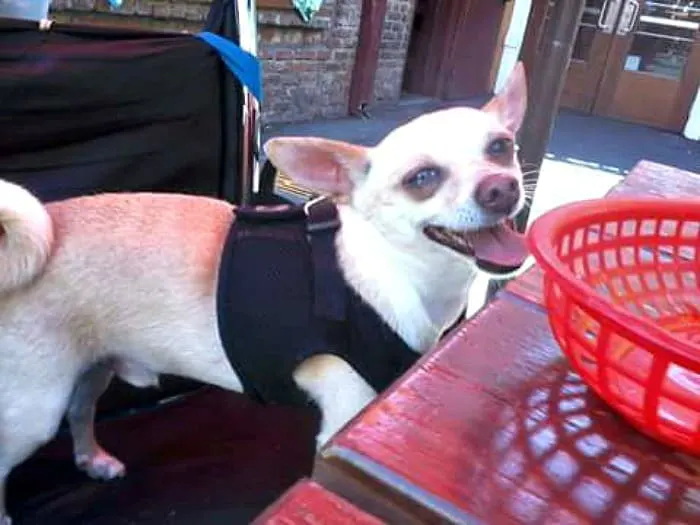 ---
Miss Rose is getting into serious sunbathing in her beach chair here. She belongs to Samantha Wills.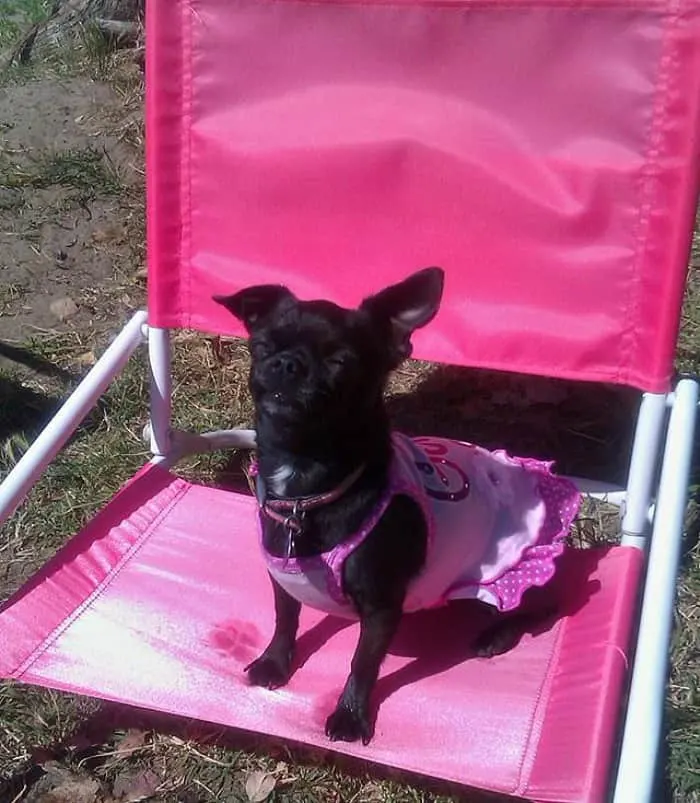 ---
Just chilling with dad. Sarah Hall is the mom.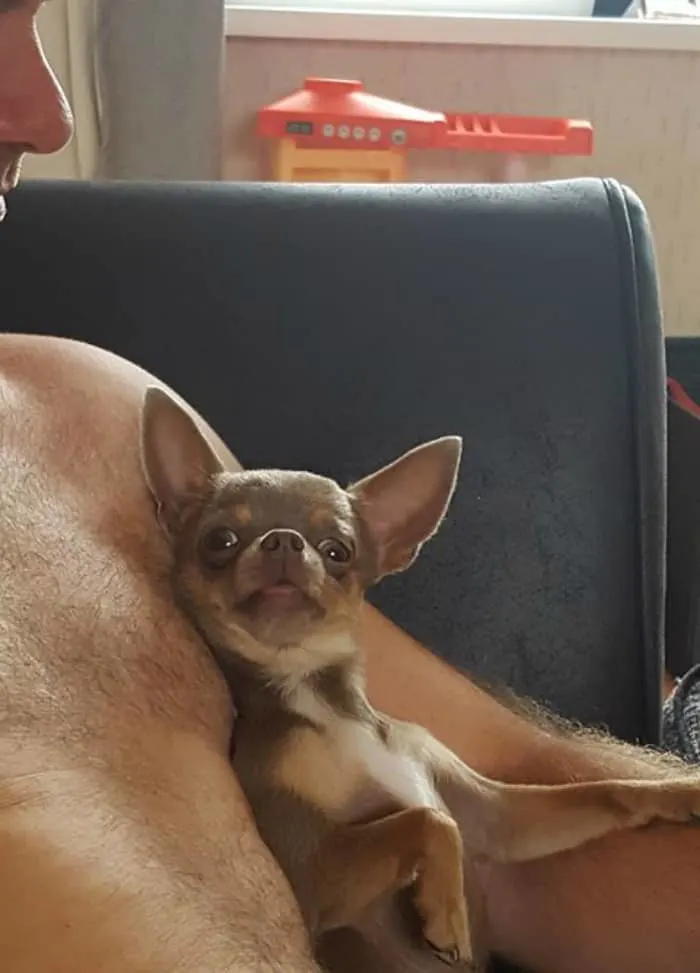 ---
Shirene Scribner is the dog mom to these 2 sweeties. Lucy is on the top and Princess is on the bottom.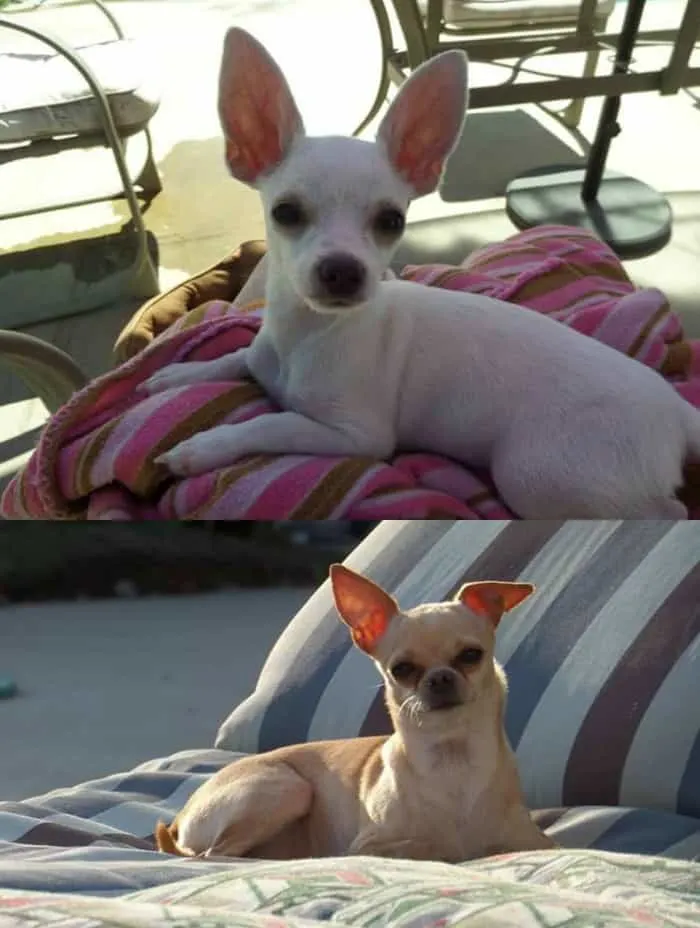 ---
Poppie here is just sitting on the ledge watching the passerbys. Susan Wilshire is the mom.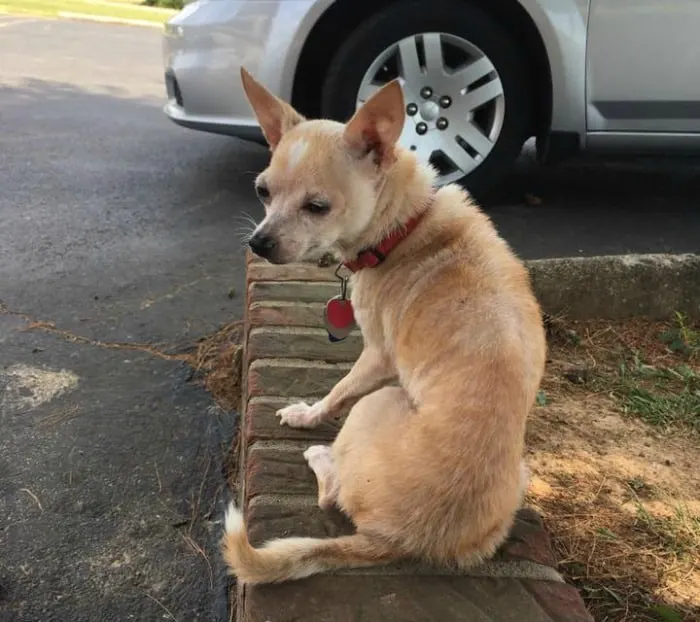 ---
Toni Sherrets owns these 4 beauties. They are Alba Jean, Ike, Ogre and Salsa (great names!).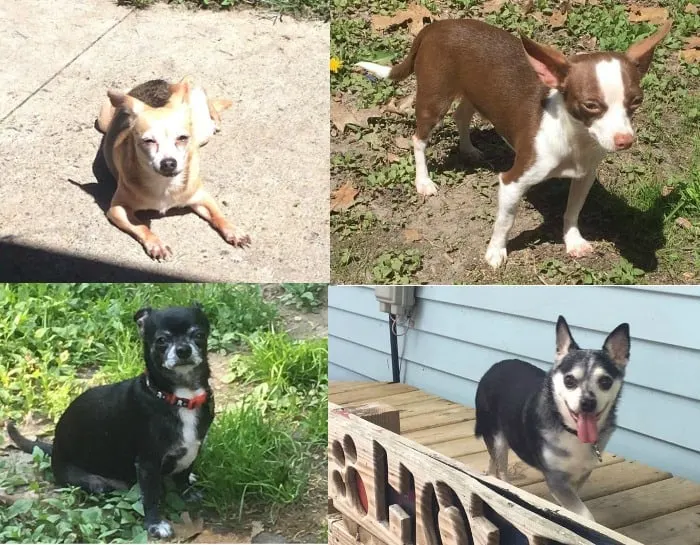 ---
That's it! Do you have a favorite? Hope you enjoyed The Chihuahuas of Summer!