This post contains affiliate links, and I will be compensated if you make a purchase after clicking on my links. As an Amazon Associate I earn from qualifying purchases. Learn More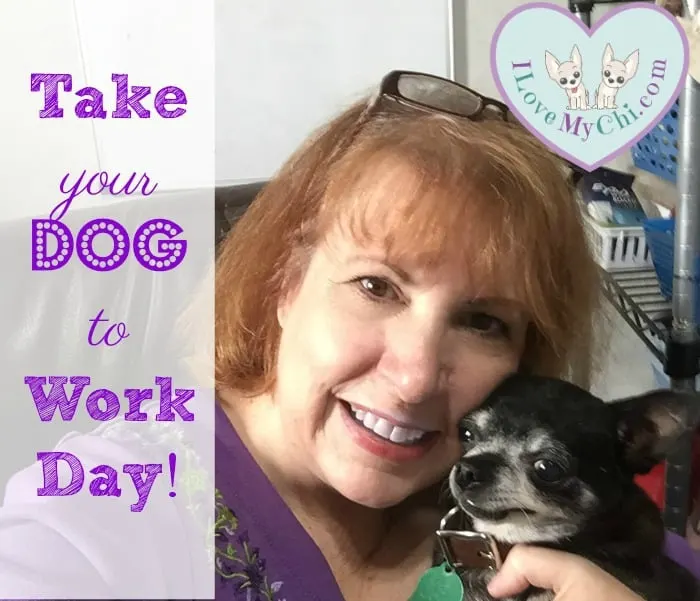 Today is Take Your Dog to Work Day! I personally think every day should be Take Your Dog to Work Day for all offices as dogs make everything so much better, don't they?
Having a dog has proven to improve the health of the dog owner. They help reduce stress, reduce our blood pressure and just make life better.
I'm lucky since I work from home, every day is take your dog to work day for me, not just once a year. The photo above is Kilo and I sitting at my computer.
There are more and more companies out there that are embracing dog friendly offices, and not just for one day a year but everyday! And some companies give perks for pet owners such as doggy day care, discounts for pet insurance and pet supplies and more.
I hope someday, most offices will be that way but until then, I want to highlight some great pet friendly companies.
Kurgo

Kurgo is the first one. I love their pet products but also love their pet friendly office. They were started by two dog loving brothers.
They provide spaces for dogs to play or relax and sleep and they also provide dog beds, bowls, treats, and toys for employees' dogs. If I had to work outside the home, Kurgo is the place I'd want to work!
---
Pets Best Insurance

Pets Best pet health insurance is another pet friendly company where employees can bring their pets to work. They believe it has been a big morale booster, and on any given day there are over a dozen employees' cats, dogs, and even the occasional pet pig!
Pets Best has seen that bringing your furry friend to work is a great way to improve work-life balance and increase productivity by not having to worry about your pet being home alone. Pets Best was recently named one of Idaho's Best Places to Work for the 5th year in a row!
---
Planet Dog

Planet Dog offers an extensive line of durable and eco-friendly dog toys, leashes, collars and harnesses. Their toys are eco-friendly, non-toxic, and come with a lifetime guarantee, and I love that Planet Dog donates a portion of every sale to charity.
Planet Dog's dog-friendly office in Portland, ME has its own fenced-in dog park, so there's room to exercise and take potty breaks. They also provide poop bag stations at each entrance, to encourage quick and easy cleanup when you take your dog out. Sounds like another great place to work.
---
It's not just pet companies that have animal friendly offices. Other companies do too.
Ben and Jerry's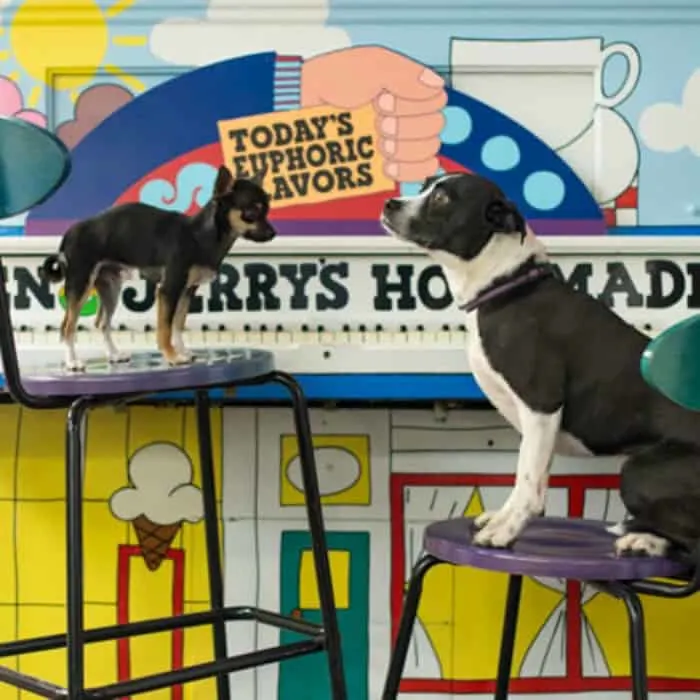 Ben and Jerry's not only makes awesome icecream, they are highly involved in social and environmental issues such as mandatory GMO testing, support for family dairy farms, and more.
Located in Vermont, they treat their employees very well with great benefits, including 3 pints of frozen yogurt per employee per day. They also have what they call their K-9-5ers or their Office Pups.
I'd love to work there although I can imagine how hard it would be to keep my weight under control with 3 pints of frozen yogurt available to me every day.
---
Etsy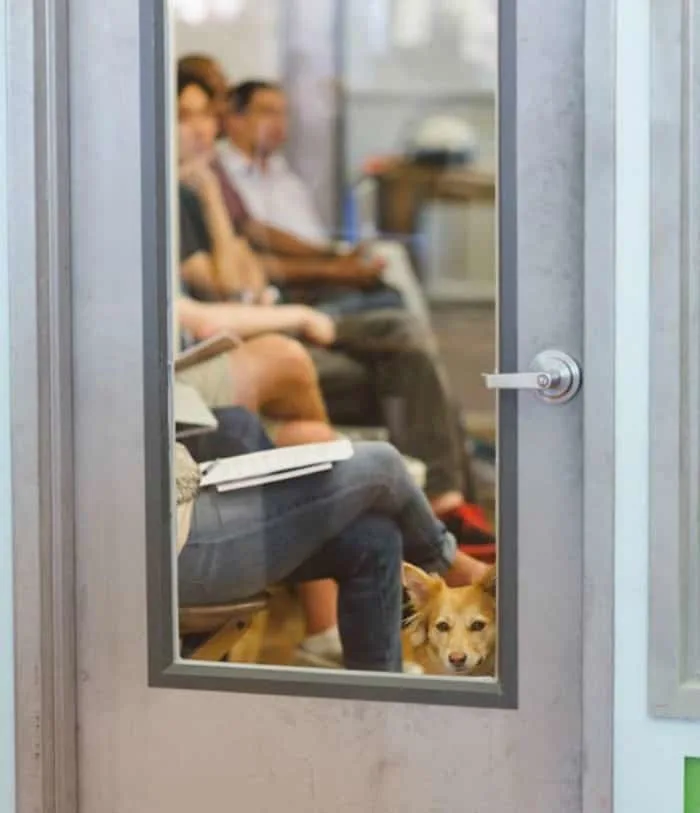 Etsy.com is a great place to shop for handcrafted things and I have shopped there quite often. But I never knew they were pet friendly.
Since they opened in 2005 they have had their canine operations team in place. They state on their site "Having a dog friendly office is one of the ways we strive to maintain a casual, creative, and inspiring work environment."
---
Procter and Gamble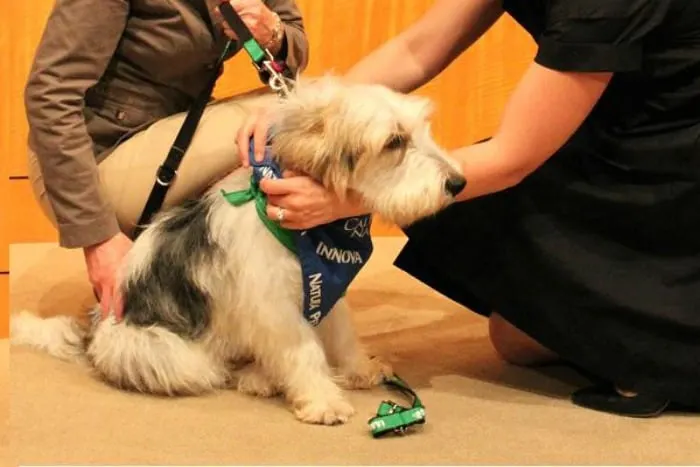 Procter and Gamble actually has a V.P. of Canine Communications who is a dog! How adorable it that? They provide their employees with up to 400 pounds of free pet food a year and allow employees to bring their pets to work. I believe this is only allowed within the pet food divisions of their company but still, super cool!
---
There are plenty more pet friendly companies including Amazon, Google, Bissell, Build-a-Bear-Workshop, Mashable, Mars Inc, and many more. Hopefully more companies will follow their lead and become pet friendly too in the future.
Do you work in a pet friendly office? Or are you allowed to bring your dog to work on Take Your Dog to Work Day? I have never worked in any place that allowed that when I worked outside the home but maybe if I had, I would have never wanted to move to working from home.