This post contains affiliate links, and I will be compensated if you make a purchase after clicking on my links. As an Amazon Associate I earn from qualifying purchases. Learn More
What American Businesses Are Dog Friendly?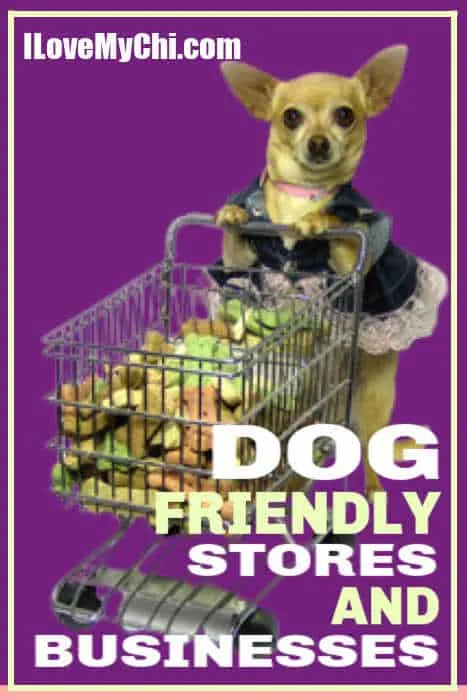 When your dog is your "ride or die" you want her by your side all the time. There are many dog friendly businesses across America that allow you to bring your dog with you, offering you lots of opportunities to bond with your dog and socialize her.
List of Dog Friendly American Businesses
Here is a list of chain businesses across America that, based on my personal experience and feed back from my readers, are dog friendly:
Restaurants
Lazy Dog Restaurant and Bar
Panera
Jersey Mikes
Olive Garden
Apple Bees
Outback Steak House
Mod Pizza
Chipotle
Baja Fresh
Chick Fil A
Starbucks
Tupelo Honey
All drive thru restaurants are dog friendly because you can pick up the food with your pup without going inside. Many have outdoor seating that your dog may dine at, or you could take your food to a park to enjoy a picnic.
Stores
Petsmart
Petco
Pet Valu
Pet Supplies Plus
Lowes
Sherwin Williams
Home Depot
Hobby Lobby
Michaels
Home Goods
Bass Pro Shops/Cabelas
Tractor Supply Co
Nordstrom
The Apple Store
Macys
Pottery Barn
Hotels
Four Seasons
La Quinta
Kimpton Hotels
Best Western
Loews Hotels and Resorts
Fairmont Hotels and Resorts
Ace Hotels
Red Roof Inn
Hotel Indigo
Be sure to check out bringfido.com to find pet friendly places too,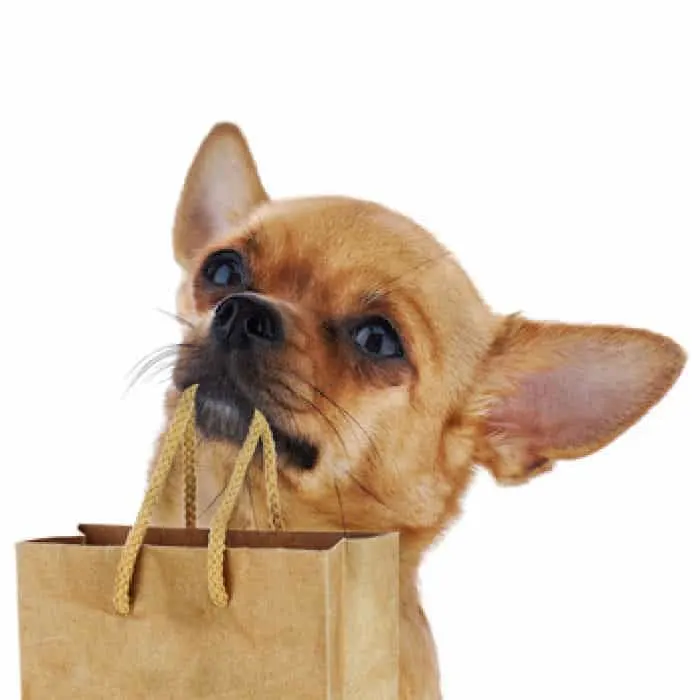 Local Dog Friendly Businesses
If you love supporting local small businesses, it is usually easy to find a few that are dog friendly. Here are some tips for locating them:
What small businesses are most often dog friendly?
Garden Centers
Restaurants and cafes with outdoor seating
Wineries or Breweries
Farmers markets
Stores that do not sell food
How to find dog friendly small businesses
Use these tips to find small fido friendly businesses near you to become a patron of:
Search based on your interests. Start with an Internet search for small businesses that you are interested in. For example, if you like wineries, search for what wineries are near you.
Contact. Reach out to the business through their website or via telephone to ask if they allow dogs. Be sure to ask before showing up and trying to enter with your dog.
Look for alternatives. Sometimes your dog will not be allowed inside of a small business because of food safety laws and not the business holding a bias against dogs.
In these cases, ask if they are willing to make accommodations to be dog friendly, such as offering curbside pick up so you do not have to leave your dog in the car to go inside and pick up food.
Tips for Taking your dog into Dog Friendly Businesses
Follow these tips for helping keep your dog's favorite dog friendly businesses dog friendly:
Bring a Polite Pup. If your dog does not have the best manners, work on training before taking her into businesses that are not only for pets. Other customers at Petsmart will expect barking and marking, but other customers at Home Goods would not.
Potty first. Be sure to have your dog go potty before going inside. If you are going to a store that is not catered to pets, it is not a bad idea to be prepared to clean up after your dog quickly should they have an accident indoors.
Use the right supplies. If you have a small dog that can be carried, try taking your dog shopping in a bag or back pack designed to carry a pet their weight.
If you prefer not to carry your small dog, bring a bed to put in a shopping cart. The bed is important because without it, if your dog's legs are small enough, he could injure himself by a leg or paw being caught in the holes of the shopping cart.
If your dog is too big to carry, only use a traditional leash, not a retractable leash, as that offers you the most control.
Respect personal space. As unnatural as it might seem to my fellow "crazy dog people", there are some people who do not want a dog near them.
Give employees and other customers more than enough personal space and do not assume everyone wants to pet your dog. That said, taking your dog to dog friendly establishments is a great way to socialize your dog. Just make sure that you ask before allowing your dog to approach another customer, or allow all customers who want to pet your dog to pet her to give her the most diverse opportunity to socialize.
Go at off-peak hours. If you know the store you want to take your dog to has a busy time, try to avoid their busiest hours. By planning your trip for a time when the establishment will be less crowded, you can ensure you will have the ability to respect the personal space of employees and other patrons.
It also reduces the chance of a complaint being lodged, as there will be fewer customers available to complain.
Remember where rules come from. Remember that rules are the result of someone doing something that caused a problem, so always be respectful of other customers and of the businesses you take your dog to.
If your dog causes an issue or a customer complains about your dog, you might not only get your dog banned from the establishment, but all dogs.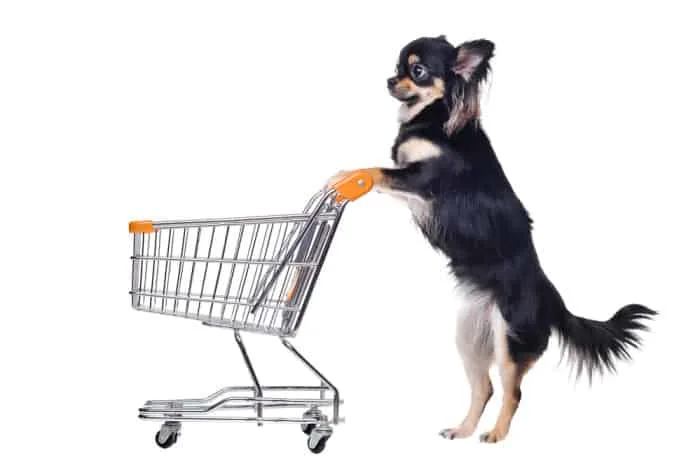 Closing Considerations
Finding dog friendly businesses helps you have the maximum amount possible of quality time with your dog, while giving you opportunities to work on training and socialization.
Be sure to be respectful to keep your pup's favorite places fido friendly.
What are your favorite dog friendly businesses, local or national? Share in the comments below.