This post contains affiliate links, and I will be compensated if you make a purchase after clicking on my links. As an Amazon Associate I earn from qualifying purchases. Learn More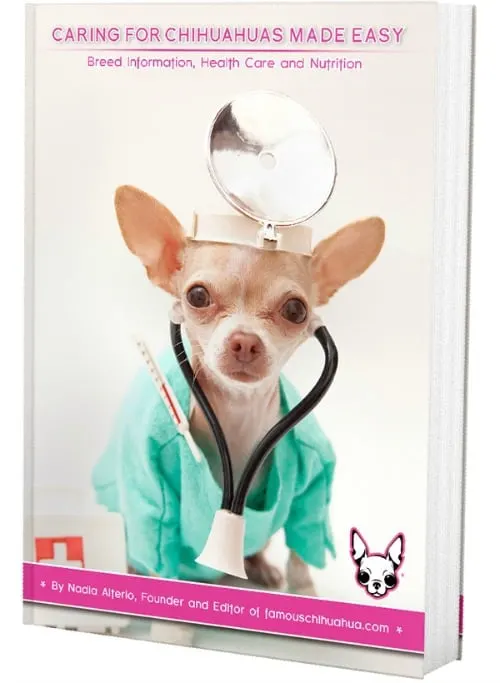 One of my favorite sites about Chihuahuas (yes, I'm a fan of other chi sites too) is Famous Chihuahua. Recently I got the opportunity to check out their book on Chihuahuas.
It's a 67 page ebook chock full of info on how to take care of your Chi, interesting facts about the breed, their health issues and personality quirks that are typically common in Chihuahuas.
I thought I knew pretty much everything there is to know about Chihuahuas, but I learned some new things too.
So if you are new to the breed and want to get started on the right foot. Or, like me, have had chihuahuas for awhile and just love the breed and want to know about them, this book is for you. It's well worth the price.
You can check it out here: Caring for Chihuahuas Made Easy
Let me know what you learned from it!