This post contains affiliate links, and I will be compensated if you make a purchase after clicking on my links. As an Amazon Associate I earn from qualifying purchases. Learn More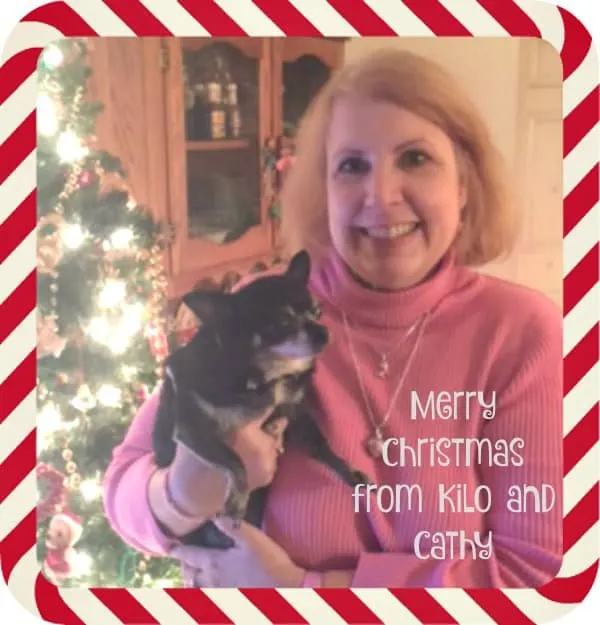 This post is sponsored by Blue Buffalo and the BlogPaws Professional Pet Blogger Network. I am being compensated for helping spread the word about BLUE Santa Snacks, but I Love My Chi only shares information we feel is relevant to our readers. Blue Buffalo is not responsible for the content of this article.
I just love the Christmas holidays, don't you? It's a family time when all my kids and grand kids (and furkids too) are under the same roof. Lot's of food and laughter, and fun in my house.
I know it's probably confusing for the pupsters. They aren't used to having so many people at one time in the house but they still seem to enjoy it.
There are a few things I do to include my dogs in the festivities and to keep them safe:
Instead of a tablecloth that can be accidentally pulled off, I use a runner and place mats on my dining room table.
I keep real holly, Mistletoe, Poinsettas, and other poisonous plants out of the house.
Breakable ornaments are placed towards the top of the tree.
I often light candles during the holidays but they are kept high enough so little paws (and little hands) can't get to them.
The tree is stabilized by wire so it won't easily be knocked over.
I take my granddaughter and the dogs to the oceanfront one evening every December where they have a special holiday light show. You drive through it on the boardwalk and it takes about 40 minutes to go through the whole thing. Really pretty and the dogs really enjoy getting to go "bye-bye".
I also take my dogs on a walk on a mild evening to look at all the lights and decorations in my neighborhood.
When we are opening Christmas gifts on Christmas morning, I make sure each of my dogs has a Christmas stocking with a few toys and treats. It's their holiday too!
I actually have to wait to put the presents under the tree until Christmas morning because one little fur-kid (Kilo) likes to tear the wrapping paper off the gifts and eat it.
While we are eating our Christmas dinner (I make an awesome lasagna every Christmas) my dogs will be eating their special Blue Santa Stew. They usually eat kibble so this special stew will be a treat.
Although I try to keep holiday people food away from the dogs, I usually bake my dogs a special dog treat at Christmas. But this year, I'm going to save some time and give them BLUE Santa Snacks from Blue Buffalo™ since they like them better than anything I have ever made for them.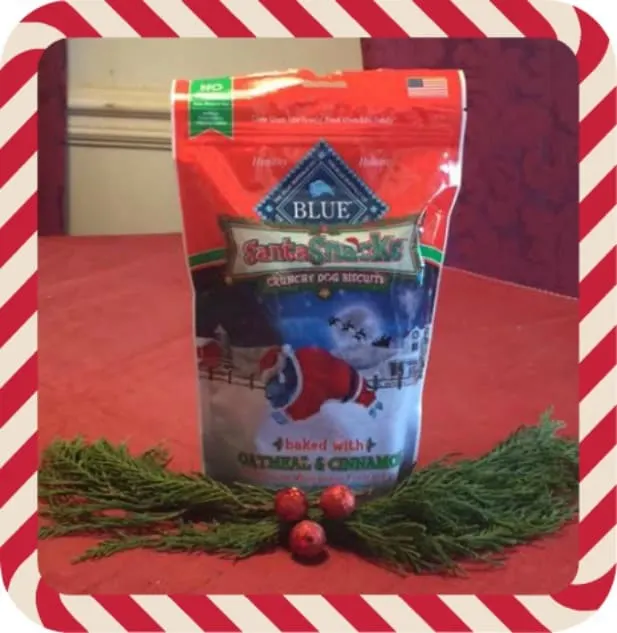 BLUE Santa Snacks are healthy dog treats made with natural ingredients such as cinnamon and oatmeal. They make awesome stocking stuffers.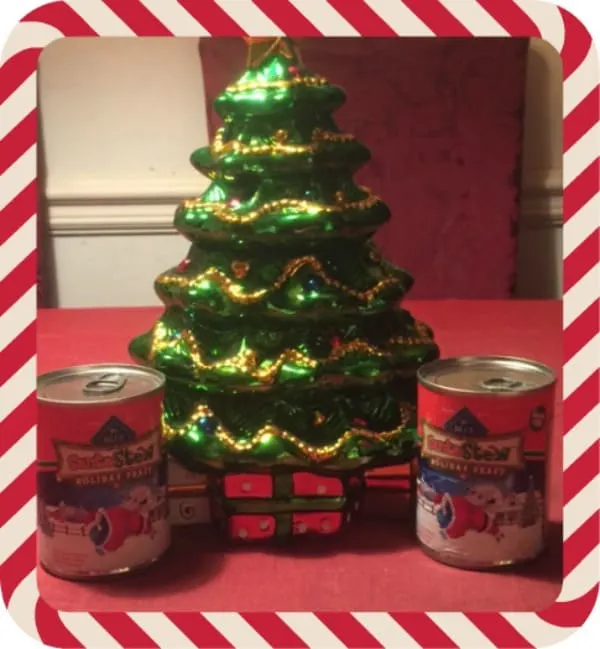 BLUE Santa Stew Holiday feast has turkey, sweet potatoes, green beans and cranberries in it so it really is a holiday feast.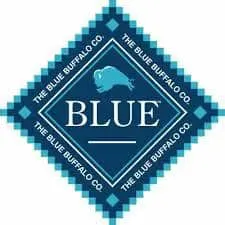 So, I'd love to know what holiday traditions you share with your pets? Do you include them?