This post contains affiliate links, and I will be compensated if you make a purchase after clicking on my links. As an Amazon Associate I earn from qualifying purchases. Learn More
Perhaps you have decided to finally get a Chihuahua, or you already have a few and need another to complete your pack. Or unfortunately circumstances have occurred that require your Chihuahua find a new family.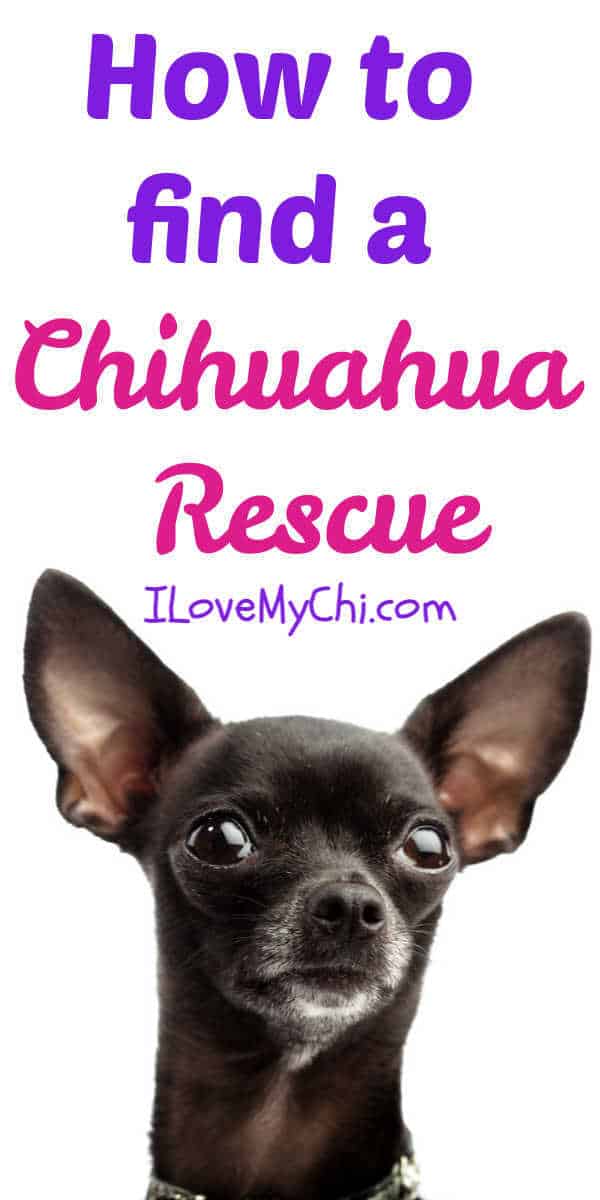 Either way, you need to find a Chihuahua rescue. Where do you start?
How should you begin your search to adopt or for a rescue?
If you want to adopt or surrender locally, begin with an internet search for "dog rescue" or "Chihuahua rescue", and visit your local animal shelter.
Browse through locally available dogs, as there may be a Chihuahua waiting for you just a few miles from your home. Non-breed specific rescues may also help you re-home your Chihuahua.
PetFinder can help you locate Chihuahuas who are waiting for their furever homes by distance from your zip code. PetFinder can also help you find a rescue to help you re-home your Chihuahua.
If you do not mind traveling to adopt your Chihuahua or to find the best rescue to re-home your Chihuahua, you could begin by an internet search for "Chihuahuas available for adoption" or "Chihuahua rescue".
National Mill Dog Rescue specializes in rescuing dogs who were part a puppy mill operation.
As Chihuahuas are a popular breed in the puppy mill industry, they have many Chihuahuas available who are very deserving of a loving home.
Adopting a Chihuahua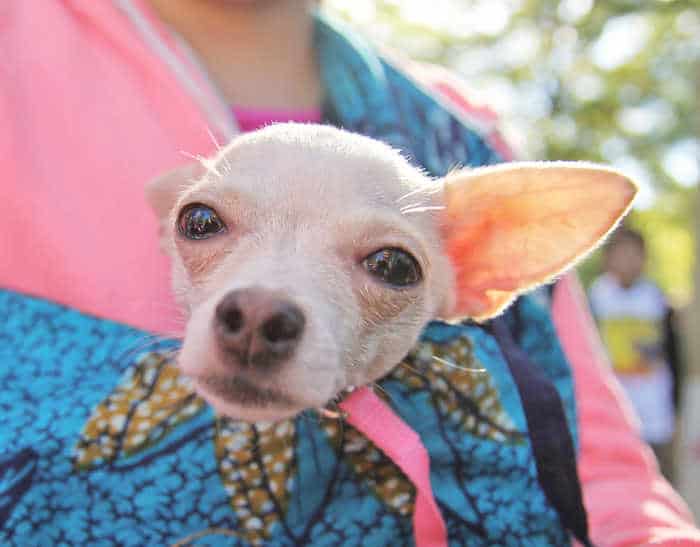 Things to consider before adopting a Chihuahua
Before you commit to adopting a Chihuahua, you should consider if you are truly ready to take on the responsibility.
All dogs are emotional creatures who bond with their families, but the bond between Chihuahuas and their owners is one of the strongest.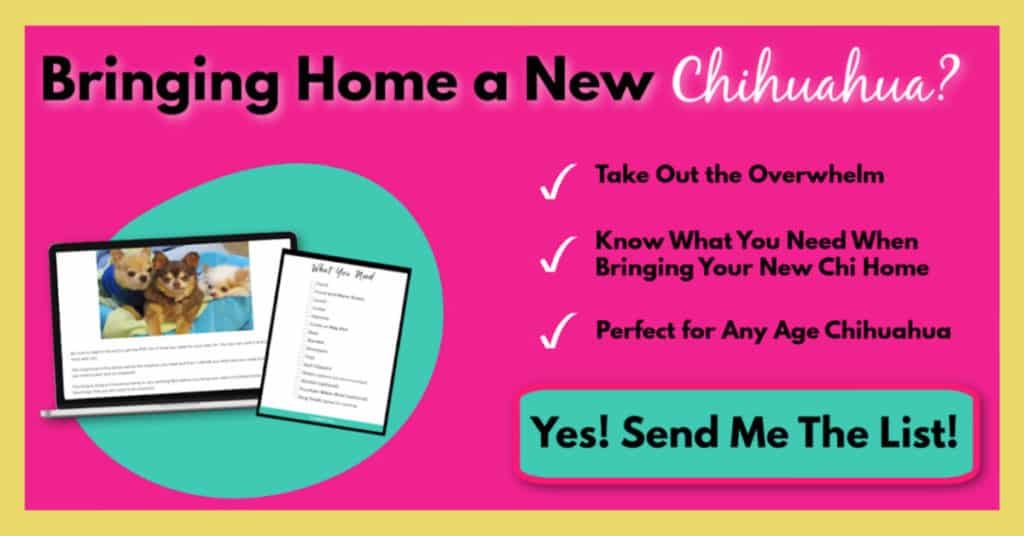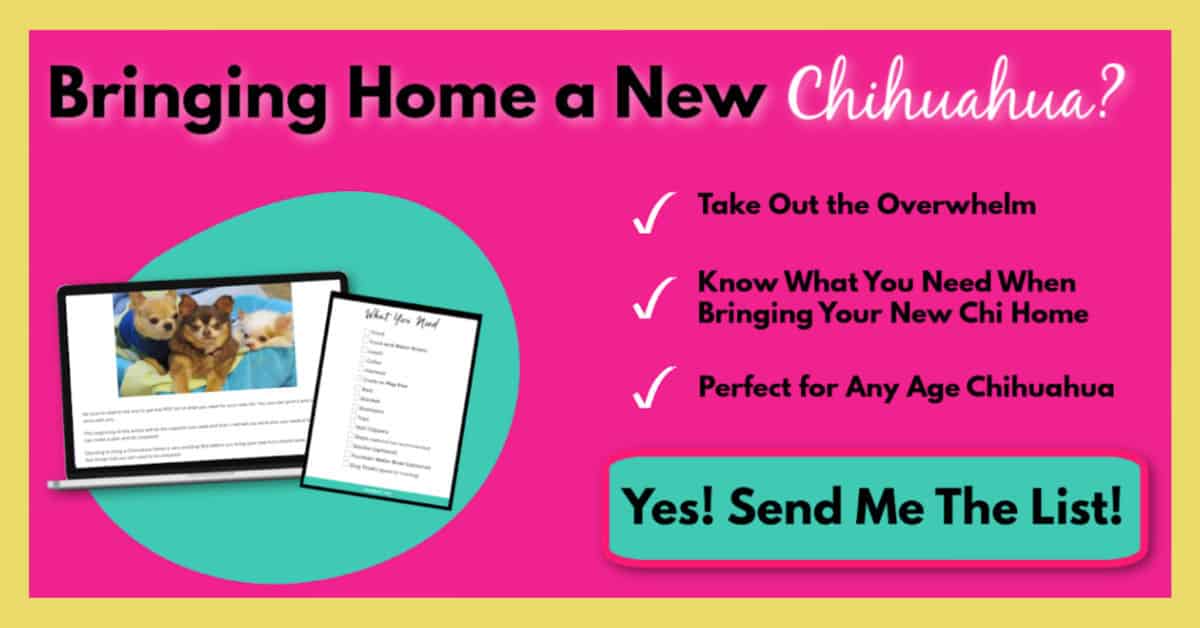 To protect your potential Chihuahua and yourself from the heart break of re-homing, consider the following before meeting the Chihuahua you are considering adopting:
Can you afford the Chihuahua? Dogs can be expensive; veterinary care, medicine, food, toys, grooming, etc, can really add up.
Could you afford an emergency veterinary visit? Do you have $1,000 in savings for emergency surgery?Chihuahuas can be little gluttons, and they may eat something they are not supposed to. Their little legs can be fragile, and they may break a leg.
Could you afford your Chihuahua having an expensive medical condition? If you are considering a special needs Chihuahua, be sure to do research on their conditions to see if you can afford caring for them properly.If you are interested in adopting a healthy dog, consider if you could afford a medical condition if they developed one.
Do you have enough time for a Chihuahua? Do you enjoy attending parties after work and traveling?Could you take your Chihuahua with you to work and/or the places you usually go?Chihuahuas can get lonely; he or she would be sad to be alone for long periods of time regularly.
How long are you gone everyday?Are you able to take them for potty breaks mid day, or if you couldn't, can you afford a dog walker?
Chihuahuas can live to be 20 years old! Are you ready to care for a Chihuahua for 20 years?Through life transitions, through being in plenty and being in want?
Re-Homing or Surrendering your Chihuahua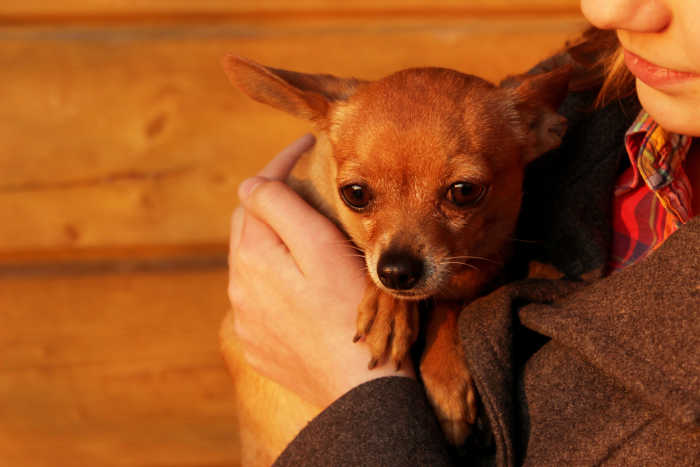 Personally Re-homing
Consider that there are many Chihuahuas in need of homes, and some of their situations are urgent.
If you are able to, re-home your Chihuahua without surrendering them to a rescue, as there are other Chihuahuas who may need the rescue's help more.
Begin by considering anyone you know personally who has always been partial to your Chihuahua.
If you could trust them to take good care of your dog, ask if they would be interested in adopting your Chihuahua.
Re-homing to a third party
If you will be trying to have your Chihuahua adopted by a third party that you do not know, there are some important guidelines to keep in mind:
Always ask for a re-homing fee, as if someone is unwilling to pay it, they are likely not willing to fully commit to caring for your Chihuahua.You could donate the fee to a local dog rescue if you were uncomfortable keeping it.
Never hand your Chihuahua to a stranger blindly. Always ask to do a home inspection and see where they will be living. If the potential adopter refuses, this is a red flag.
Always ask what veterinarian they plan to use to care for your Chihuahua. If they can answer quickly, they have put thought into caring for the dog properly.
NEVER EVER USE CRAIGSLIST. Most dogs re-homed on Craiglist are abused, used as bait dogs or sold to labs.
NEVER EVER ADVERTISE YOUR CHIHUAHUA AS FREE TO GOOD HOME. Dog fighters or owners of large carnivorous animals will be waiting to take your free dog to train their fighting dogs or feed their carnivorous pets.
Surrendering to a rescue
If you were unable to re-home your Chihuahua yourself, begin looking for a rescue to surrender them to using a basic online search for a dog rescue.
We have a page on this site with rescues listed according to state here: Chihuahua Rescues.
Of course do a google search too as you may find something in your area not on our list.
When considering if you will be surrendering your Chihuahua to a rescue, keep the following in mind:
Always ask to see where your Chihuahua will be living while they wait for their new home.
Always ask how their general care, nutrition, grooming, and health care will be handled.
Ask about the adoption process; if it is strict your Chihuahua is more likely to be adopted by a responsible person who truly wants them.
Animal Shelters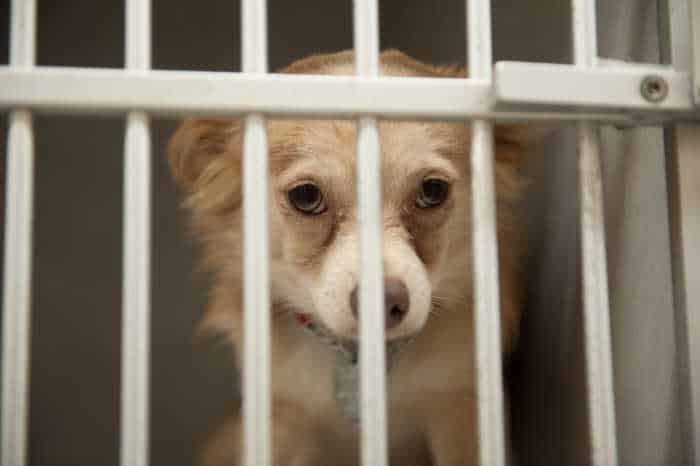 This should be a last resort.
The environment of living in a kennel atmosphere is very difficult for them, as they are very social and bonded to people.
The stress of living in that environment can shut down their personalities, or the fear of it can make them snappy, making it more difficult for potential adopters to see why they are amazing.
A private rescue where they would live in a foster home as they wait to find their forever home is best for their mental and emotional needs.
Summary
Adopting a Chihuahua can be one of the best decisions you make!
However, you must make sure that you are ready to take on the responsibility of ownership before committing to adopt.
Try not to become emotionally invested before making sure that you can give your Chihuahua a forever home.
Re-homing a Chihuahua can be a very difficult experience.
The kindest thing you can do for your Chihuahua is to do everything you can to help them through this transition emotionally, and to do everything you can to make sure their next home is their forever home.