So the old adage goes: dogs are man's best friend. And what better way to treat a best friend than to keep it well taken care of and healthy. It's nice to have a healthy, good looking Chihuahua friend.
Chihuahuas are an amazing breed, famous for being recognized as the smallest breed of dog, with puppies able to be laid in the palm of a hand. But because of their small stature and delicacy, they require a little special attention when grooming. Compared to some other breeds, though, Chihuahuas do not need as much grooming.
For instance, since Chihuahuas are so low on the ground relative to other breeds, they are more susceptible to picking up dirt, dust and mud that can collect in their fur along with being more prone to fleas. This is a problem when their fur is matted, so be sure to comb or brush their well to prevent said matting.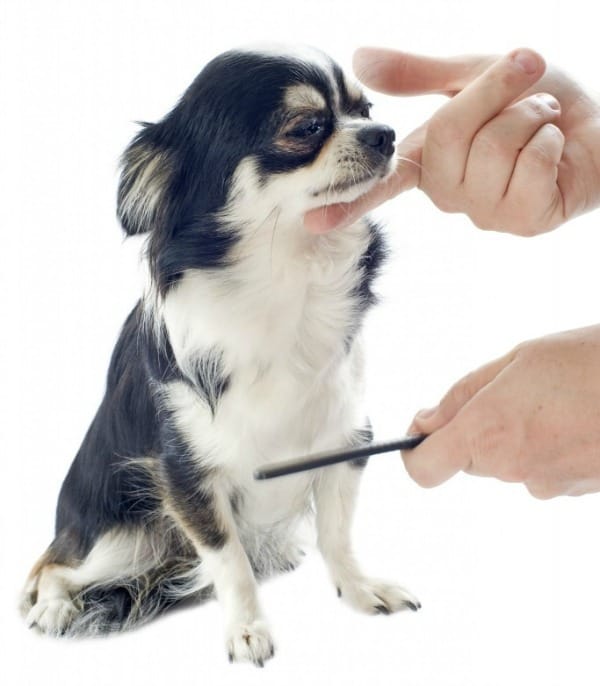 Also, if yours isn't a show dog, you may want to keep your long haired chihuahua's hair trimmed, particularly the areas around the neck – preventing them from leaving entrails of food on themselves – and around the butt to prevent them from soiling their own fur.
It's smart to bathe your chihuahua, if they are long haired, once a month at the very least. Every 2 to 3 weeks is better.
When bathing your Chi, do their head last taking care not to get shampoo in their eyes. In fact, you can use baby shampoo if you want. It's not irritating to their eyes and won't dry out their skin.
If your pet plays outside frequently then of course you'll want to put them in clean water more frequently. Baby wipes are a good way to quickly freshen up the fur to keep it looking nice and smooth.
The short haired variety of Chihuahua doesn't need to be bathed as often due to the relative lack of ability to collect particles of dirt in the coat. However, they still need to be cleaned and combed every so often. In between its regular baths, you will want to brush them once every week or so.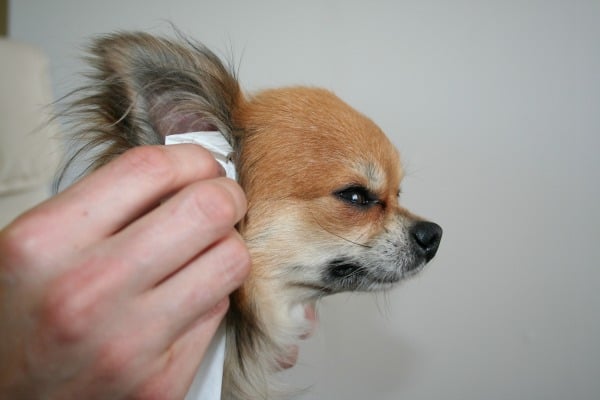 Also, it might be to remember that Chihuahuas with their large ears may be prone to ear infection, so when you are bathing your fur kid, you want to be cautious with getting water into your dog's ears. You should also check for infections of the feet and dirt and rocks that can collect in between their paws.
Regarding the feet, it's important to keep your Chihuahua's nails trimmed once a month at least. When their nails get long your Chi will have trouble staying out of its own way and inhibit their ability to walk.
Chihuahuas are a bit ornery when it comes to their paws so an amateur may have a little trouble with getting him or her to settle down enough to trim correctly. Thus, it might be a good idea to take your pet to a professional groomer or a veterinarian. Or have someone help you to hold them.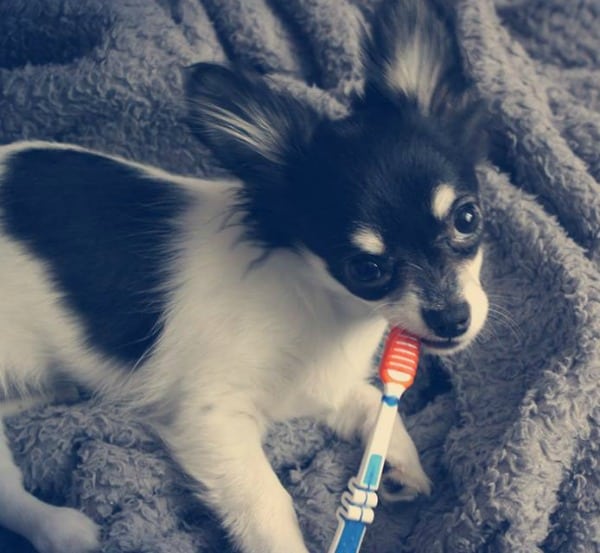 Likewise, it is necessary to keep your dog's teeth clean. Chihuahua's have small, delicate teeth that can get misaligned and decay fairly easily. Obviously this is a problem as dogs like all mammals need to be able to chew their food. Regularly brush your dog's teeth and get him or her a check up every year at the veterinarian.
Last but not least, brushing your dog daily is a great practice to get into. It stimulates their oil glands, gets rid of dead skin cells and keeps shedding under control. It's a must to keep their coat healthy.
Keep all this in mind and you'll have a happy, healthy friend for a long time.