This post contains affiliate links, and I will be compensated if you make a purchase after clicking on my links. As an Amazon Associate I earn from qualifying purchases. Learn More
It can be hard to find a new vet, especially if you've just moved and aren't familiar with the neighborhood. Even if you have a list of all the clinics in your area, how can you tell if this is a vet you can trust—equipped with not just experience but the right tools, reliable customer service, and a genuine love for animals?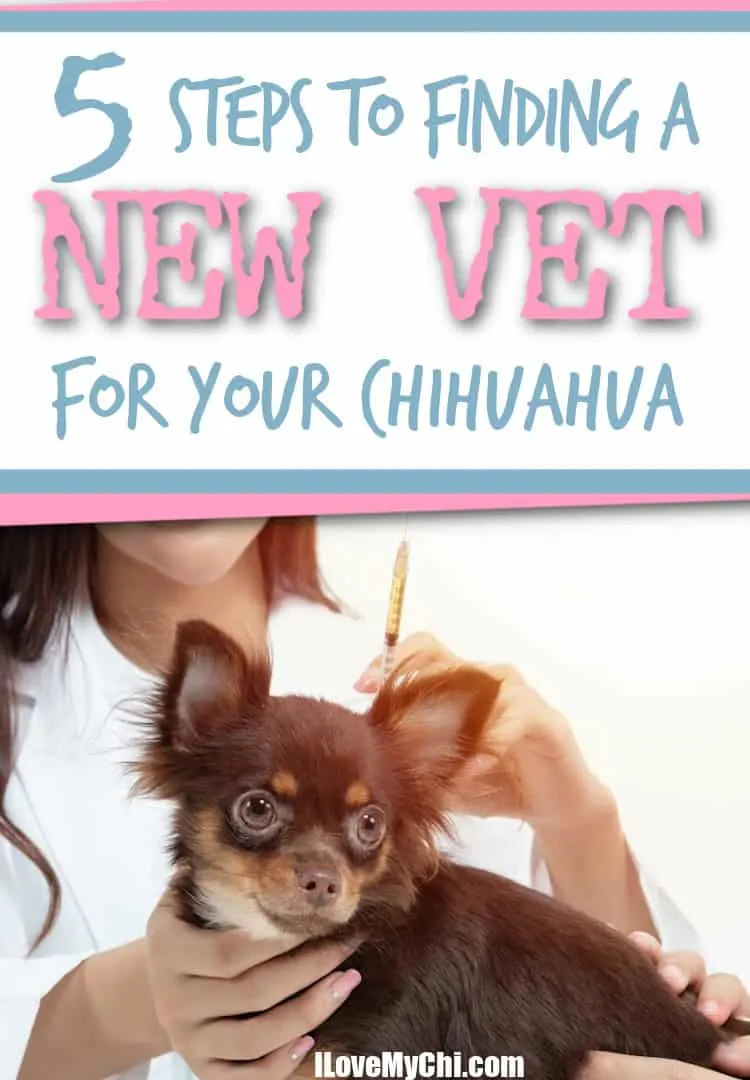 Here are some of the things that can help you pick the best vet for your chihuahua.
Ask fellow pet owners for recommendations
When you're at the local dog park, ask other dog owners about their vet. Ideally, they should also have a toy breed, since small dogs can have unique health concerns like an increased risk for obesity and difficulty when giving birth.
You can also check online reviews, or post a question on your community bulletin board. It's also a great way to "meet" the other furparents in your neighborhood!
Sign up for Nextdoor.com and then ask on there what veterinarians others would recommend. I found some great recommendations by going to Nextdoor.com.
Make a list of questions
Now that you have a shortlist, write down a few criteria or questions that can help you decide whether the clinic is right for you. Here are some things you can ask:
Where is the clinic located? Is it convenient to go there?
What days are they open, and what are their clinic hours?
Do they take emergency cases? How can you contact them?
Can they do house calls?
What are their usual fees? What are their modes of payment, and do they accept veterinary insurance?
How many vets are in their staff?
Do they have a behaviorist and other specialists? (Example: some vets are trained to handle diet and nutrition, or have a second degree in veterinary ophthalmology or small animal internal medicine.)
Have they treated chihuahuas before?
Do they also provide boarding services?
Do they have multi-pet discounts (if you have more than one animal)?
Visit the clinic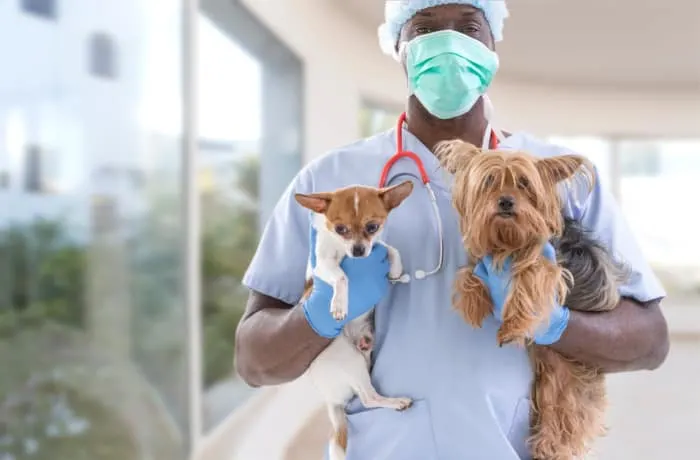 Drop by the clinic before you set an appointment. Check if it's clean, and observe how the staff interacts with the animals, or how they greet their customers.
Don't be shy about asking for a tour—it's also a good sign of how accommodating they are, and if you can feel comfortable about asking them questions. Watch out for broken or old equipment, or cramped examination rooms.
Ask about their approach to veterinary medicine
According to famous dog behaviorists, the best vets don't just give medicines and vaccines, but look after your pet's entire well-being. They will look at nutrition, overall wellness (like signs of stress and anxiety), and even try to prevent health problems that are common in that breed.
You can get a feel for your vet's particular treatment approach at your first appointment. Casually ask him about the conditions that chihuahuas are prone to develop—eye problems, low blood sugar, skin infections, liver problems, etc. Ask how he can help prevent that, or how he would treat a problem.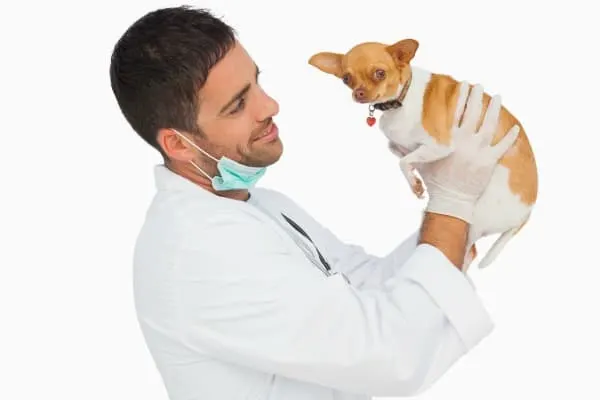 Observe your pet's reaction
It's normal for pets to feel uncomfortable when they're in a new place, or being handled by a stranger. Watch how the vet and the staff treats your pet during the first visit.
Do they seem friendly, gentle and go out of their way to calm down and reassure your dog?
Listen to your instincts
These questions can help you find a vet, but the best gauge is your instincts. If you later feel that you're not satisfied with the service or are not confident in their skills, then keep looking for other options!
Your vet plays a huge role in your chihuahua's health and well-being, and you're literally putting your dog's life in his hands. Get a vet that you can really trust and feel comfortable with.
I recently found a new vet for my new puppy. I was looking for a mobile vet that would come to my house. I decided if I liked the vet, I would switch my other 3 dogs to them too. I found mine just by doing a google search for a mobile vet in my area. Then I read the reviews on the vet and they were all positive except for one who was mad because the vet didn't service her neighboring city. I also checked out their website to get a feel for the practice and to see what they offered. So far, I am very pleased with my new veterinarian.
Do you have any tips for finding a vet that I didn't include? Or things not to do? Leave a comment and let us know.