This post contains affiliate links, and I will be compensated if you make a purchase after clicking on my links. As an Amazon Associate I earn from qualifying purchases. Learn More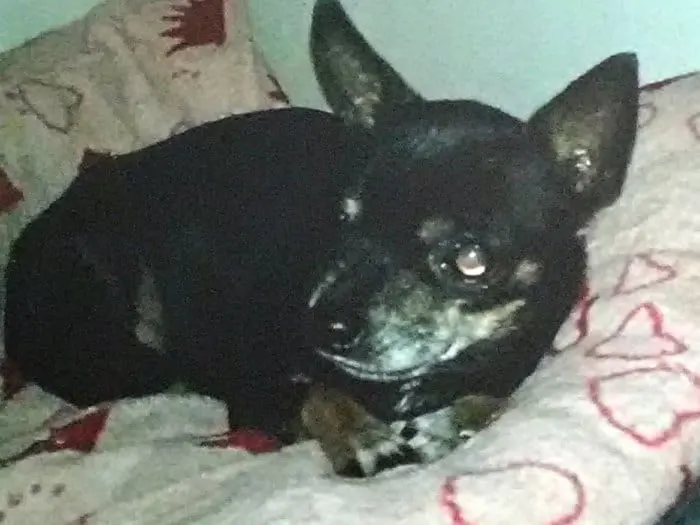 We got our Lulu when she was barely 6 wks. old and lost her a few weeks ago at the age of 16.
My daughter was in high school and asked if she could get a puppy. At first we said no but once we saw her and the horrible conditions she was in we couldn't leave her there.
Lulu was so small she fit perfectly in the palm of my hand. We had to feed her water with a dropper cause when she tried to drink she would tip over face first into the bowl. ( Which was actually a littke funny, but to scared she might drown we never let that happen again).
She was the first of the breed we had ever had, and I feel IN LOVE IMMEDIATELY. She would only play catch with the oranges we grew in our yard. We had to be very tricky changing them out because she wanted to keep the same one till it was dried out and yucky.
My daughter took very good care of her when she was home. She was carried in blankets and slept with Angela at night and with us when she wasn't home.
When my daughter joined the Air Force we naturally took custody, lol. Lulu has gone to Alaska, New Mexico, Arkansas, Tennessee, etc. and became a service animal for me.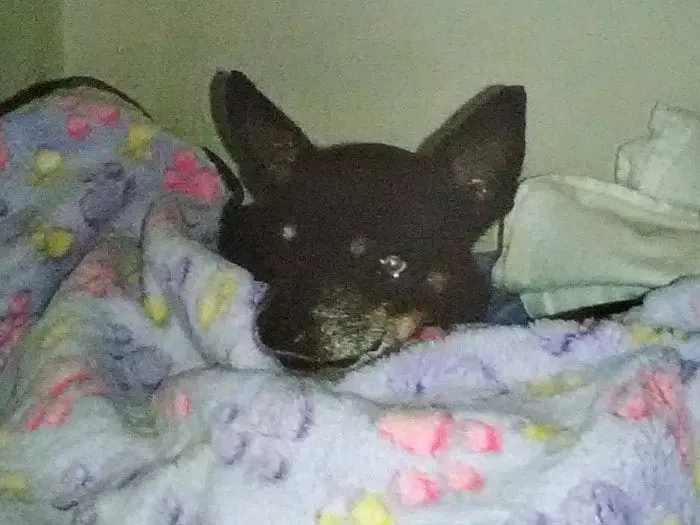 As I write this I am absolutely heart broken and miss her more than I could ever imagine. We lost her from an illness not even our vet has been able to explain to us. These babies are miracle workers. They teach unconditional love. Thanks for giving me a place to express my grief.
Janel Cohoon Kelley
EDITOR'S NOTE: If you'd like to share the story of your chi with the rest of our community, email me at cathy@ilovemychi.com with your story and at least one clear photo of your chi.