This post contains affiliate links, and I will be compensated if you make a purchase after clicking on my links. As an Amazon Associate I earn from qualifying purchases. Learn More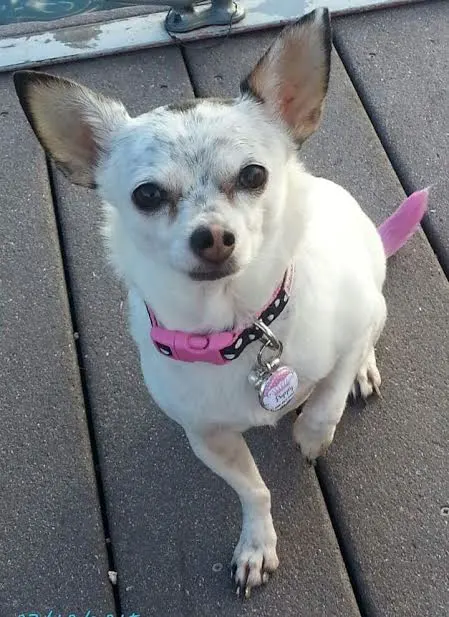 Just wanted to send you a great big "THANK YOU" for taking your time to create your website and create an I love my Chihuahua newsletter!
Poppy Rose is the first dog I have ever owned. ( I got her when I was 45!)
It's a long story but my husband and I have been married for 20 years and he has always had German Shorthair Pointers. They are big, full of energy and hunting dogs, so I never really had much to do with them and the fact that he did not really want me to get a dog because he always had 2 and didn't want to get a 3rd for whatever reason.
Well a couple of years ago I was driving with my daughter and we saw a small dog out on the corner and it was pouring down rain and she was just out there on a corner all alone. I would have driven by but my daughter insisted that we take her home and try to find her owner. So I turned around and we took her home and began the process of trying to find her parent.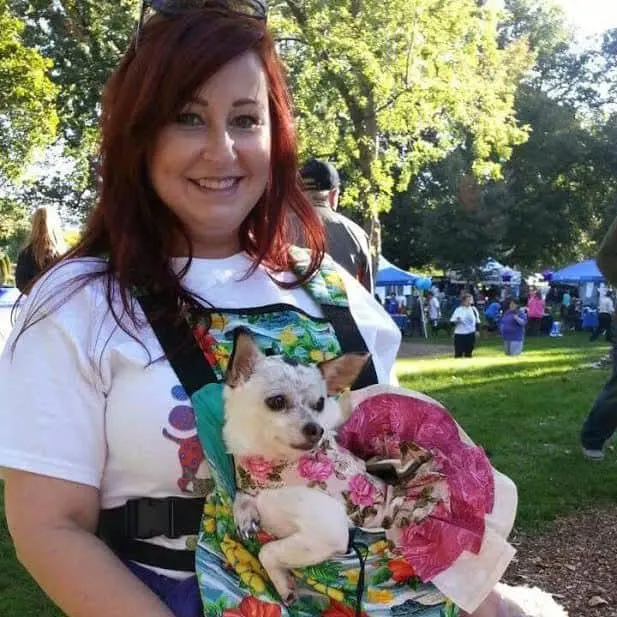 I had her for 4 days until her parent was found, and during that time I believe that my husband saw how happy it made me to be around this little girl! I walked her, brushed her, snuggled with her…I would have kept her!
My husband started sending me pics of rescues, but I had my heart set on a Yorkie because they are non-shedding, and the fact I wanted to put bows in her hair. When he showed me a pic of Poppy, I shook my head and showed no interest.
The day after he showed me her pic, he said he had to get fish food at Pet Smart, and I actually didn't think anything of it as I had no idea that Poppy was actually up for adoption at Pet Smart.
We walked toward the back of the store and he said, let's go look at the dogs. We walked in and they were all barking and it was crazy! I made my way to the back and I saw this little white face just sitting in her kennel with her front legs crossed and her nails were painted pink! And…I loved the fact that she wasn't barking even though all the other dogs were going crazy. It's crazy but her kennel was the only one that did not have a lock on it so I took her out and she immediately started following me around. I played with her a little bit and after a few minutes I went to put her back in her kennel and said to my husband, "But she SHEDS."
After I closed her kennel, she went up and pawed at the latch! Well….that was it, I was in love! (Now I just keep lint rollers in every room in the house!)
I have had her exactly 2 years as of October 18th and she is the BEST dog I could have ever asked for! She is so sweet, hardly barks, goes with me everywhere. I carried her in a side sling around Las Vegas for 6 days in a row and she never complained! She goes kayaking with me, and has just brought me such joy!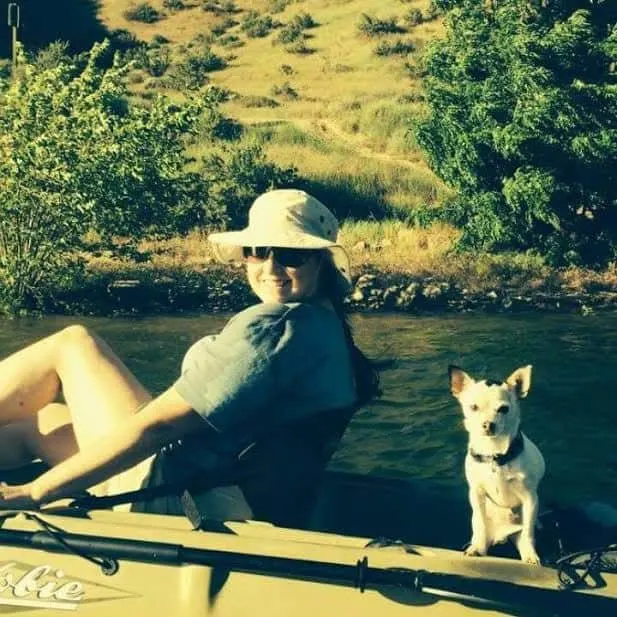 I am SO excited to have found you and your newsletter which allows me to connect with so many other Chi lovers! (I had no idea I was actually one until 2 years ago!).
Thank you again for all you do and thank you for taking the time to read my long story!
Julie Colleran