This post contains affiliate links, and I will be compensated if you make a purchase after clicking on my links. As an Amazon Associate I earn from qualifying purchases. Learn More
This post is sponsored by Bayer® ExpertCare TM and the BlogPaws Influencer Network. I am being compensated for helping spread the word about Bayer ExpertCare products but I Love My Chi only shares information we feel is relevant to our readers. Bayer ExpertCare is not responsible for the content of this article.

Recently my dogs and I got to check out the ExpertCare™ line of health and wellness and grooming products from Bayer®. Hey. I didn't even know Bayer made pet products. I thought they just made aspirin. Who knew?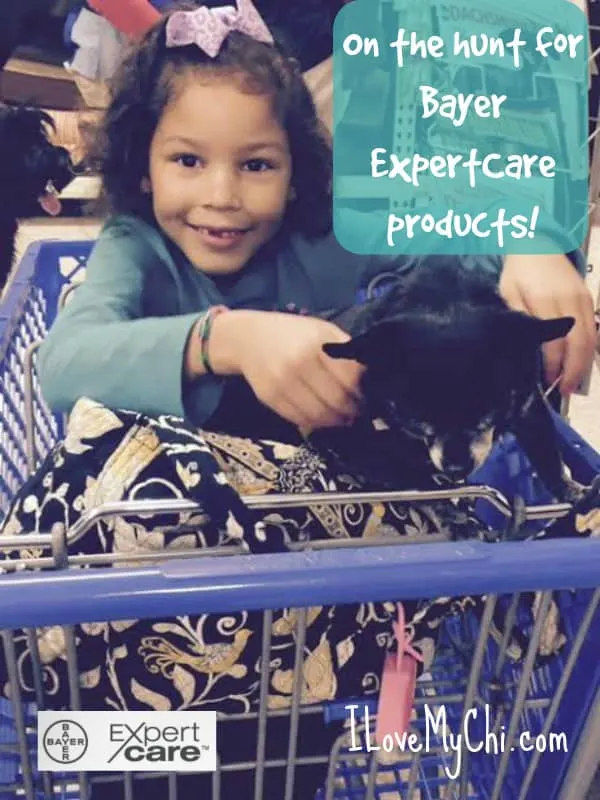 The first thing I had to do was take my 2 sidekicks (Kilo and my granddaughter May) with me and head down to my local PetSmart. You can actually check out their whole line on PetSmart's web site here PetSmart's Bayer Expert Care products but I wanted to see what the brick and mortar store had available.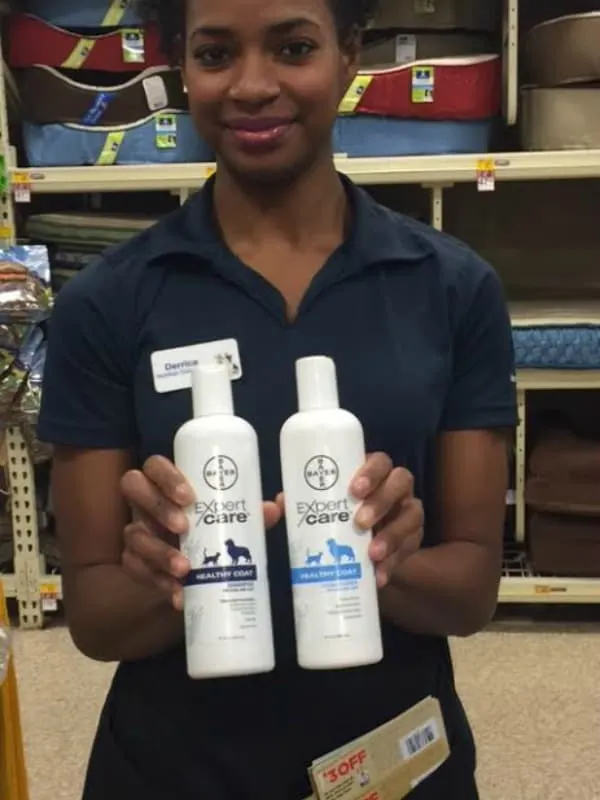 I asked the first associate I saw for help where to find them and this sweet lady named Derica (who actually wasn't a PetSmart associate but a pet food rep) took me up front and showed me the Expert Care Healthy Pet Shampoo and Conditioner. It was in the Flea and Tick Isle here: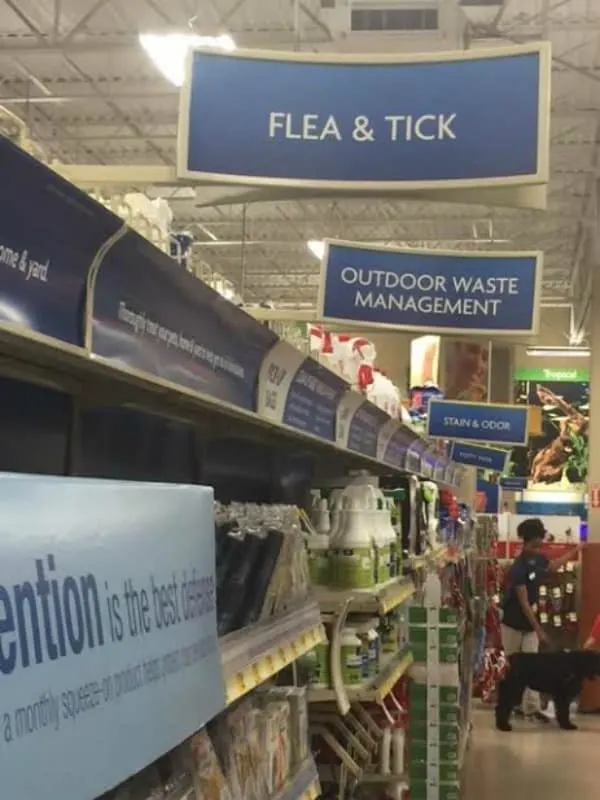 I was kind of disappointed that was all they had in the ExpertCare line. I decided to hunt the manager down and ask if and when they planned on getting more items from the line in the store. Low and behold, they actually had more in this isle here towards the back of the store: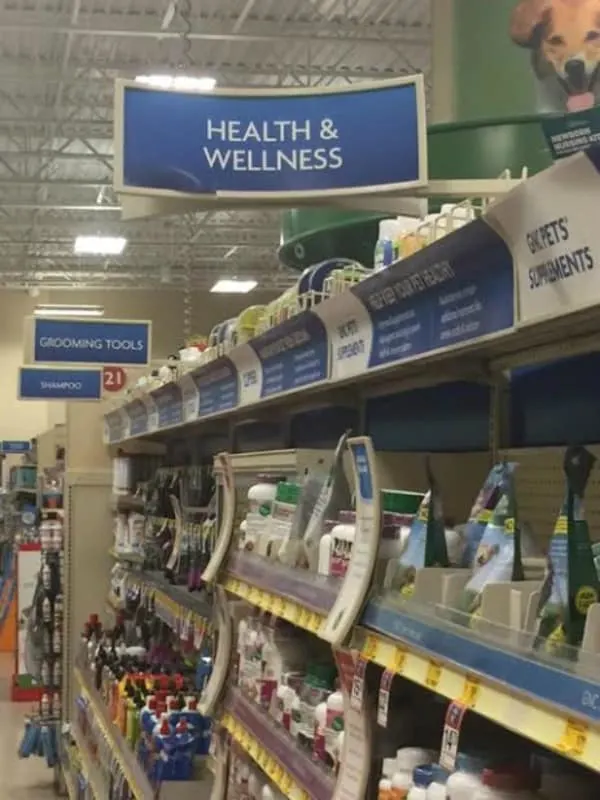 They didn't quite have all the things that they carry online, but there still was plenty of things to choose from that I wanted to try.
As a pet mom to older dogs, I am always looking for anything that will make my dogs' lives better and healthier. It was hard to decide which product I wanted to try first.
Here are some of my choices: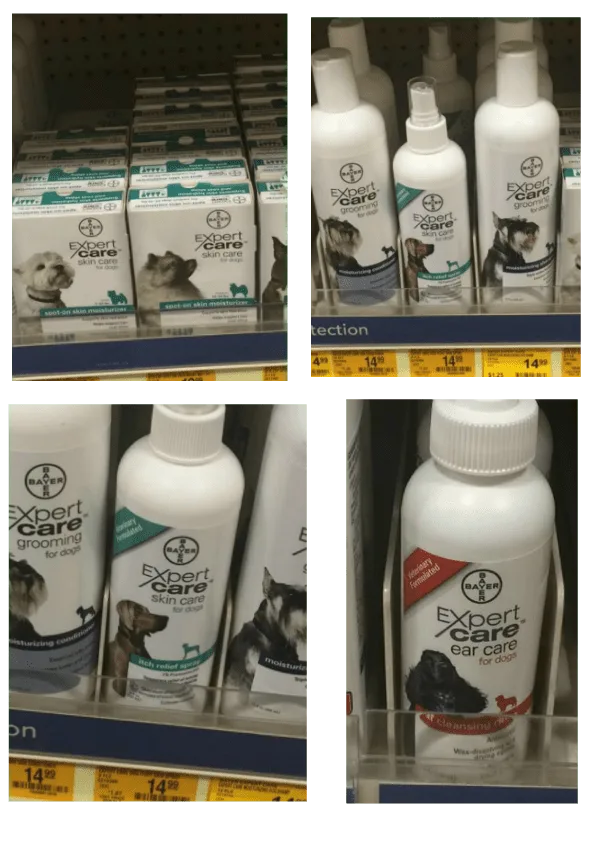 I was debating between the spot-on moisturizer, the ear cleanse or the itch relief spray.
This is Roxy. She has to be the sweetest dog on the planet.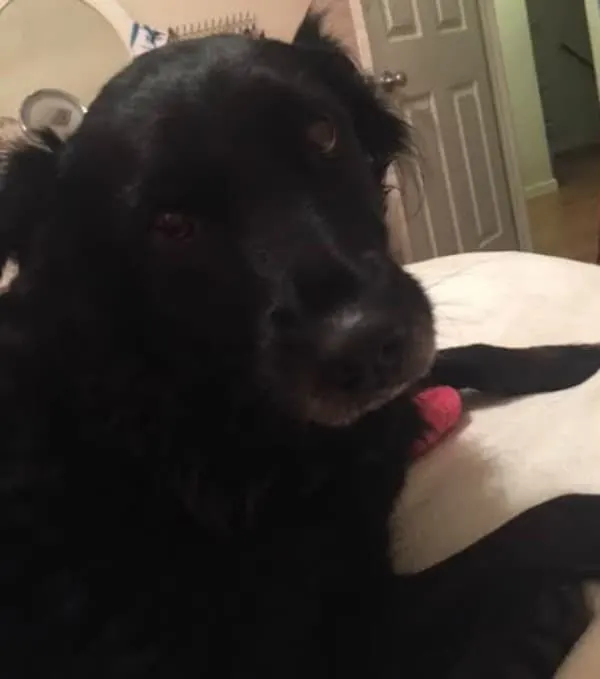 Roxy has had a lot of skin allergies the past few years. We have changed her diet and that has helped a lot. A month ago, she was scratching so much, she had torn up her skin and had to wear the cone of shame for awhile.
Even though she has improved about 80%, she still scratches once in awhile. Here's what her back looks like now: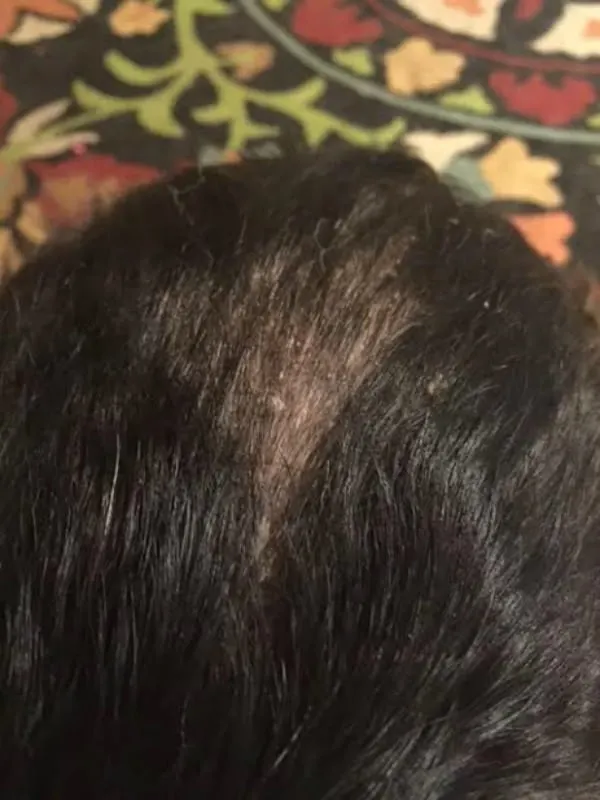 So I chose the Itch relief spray to try on her. I wish I had known about this stuff a lot sooner!
Anyway, I kept an eye on her and waited for her to start scratching. As soon as she did, I sprayed her with the itch relief spray.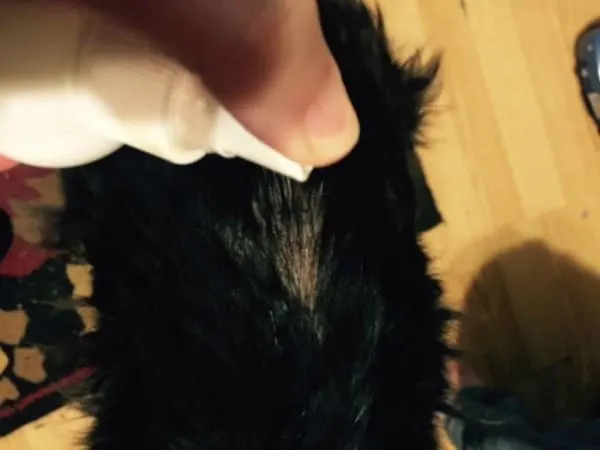 She ran off as she always does when mama is trying to put some medicine on her. But I didn't see her scratch at all for the rest of the night. So it must have worked. I have used it a few times since then and every time she stops the scratching for quite a few hours afterwards.
I don't know about the other Bayer ExpertCare products yet but I can say that the itch relief spray is a winner. I do plan to try a few more of their products in the next few months and I'll report back on what we thought of them.
So which ExpertCare product would you want to try?
If you do want try some of these products, go to your local PetSmart or PetSmart's online store here to get them: http://blogp.ws/BayerExpertCareDogs and let me know how they work for you.