This post contains affiliate links, and I will be compensated if you make a purchase after clicking on my links. As an Amazon Associate I earn from qualifying purchases. Learn More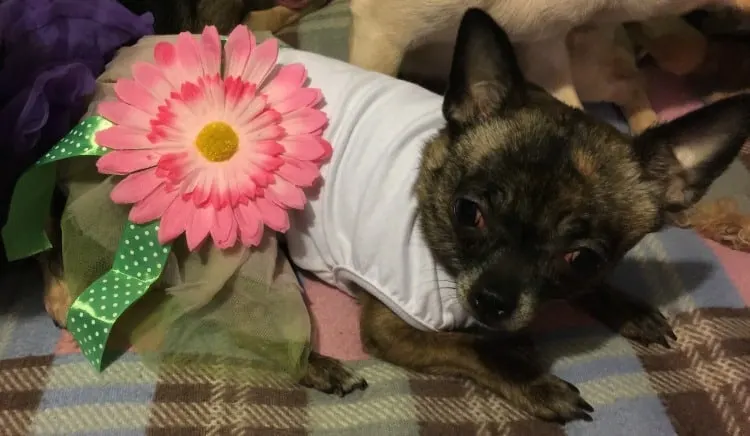 Although I have 5 Chihuahuas, 3 of which are rescues. The one who's story breaks my heart the most is my Little Miss Twinkle Toes McWoof (she has her own Facebook page, although I don't write on it as often as I should).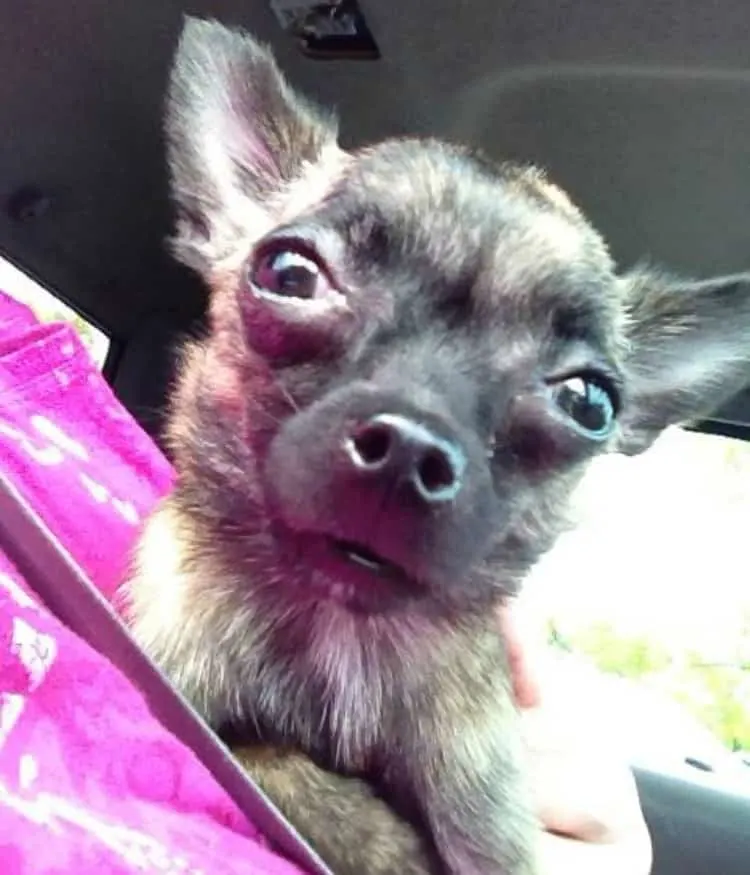 In August 2012 I happened to read a craigslist post about a tiny Chihuahua needing a new home. I asked my hubby if we could get "just one more". (You know his answer… lol). So off we went to meet the tiny Chi in a parking lot (not a great sign, I agree) and when I laid eyes on this little girl I knew I was taking her home that day.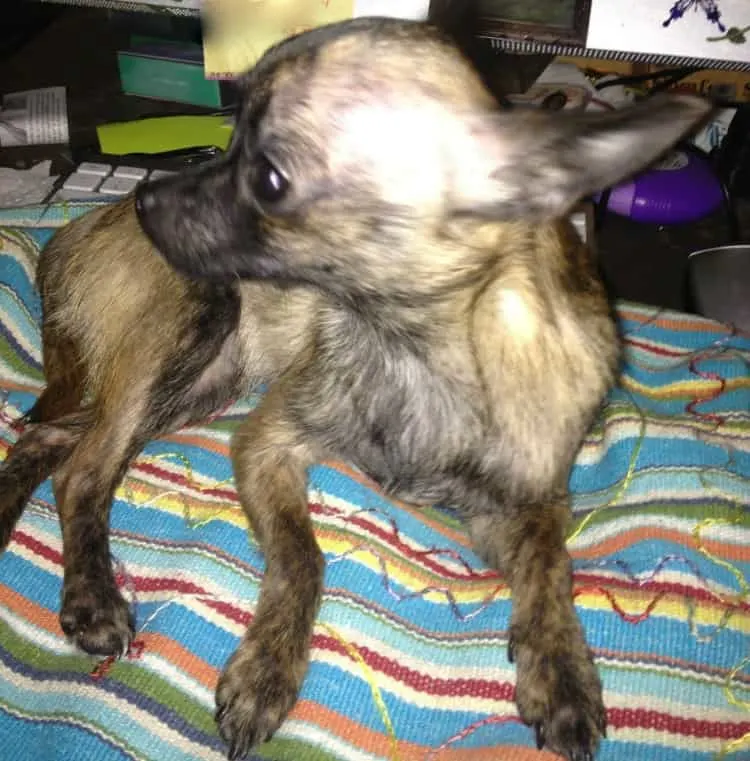 She was so painfully thin, so malnourished it was almost too hard to look at her. They told us they were "getting rid of" her Mama too. Seeing the shape Twink (then Snickers) was in my hubby said we will take the mama tomorrow and arranged to meet them again.
We were told Twink was a fussy eater, she hated everything but chicken cut up small and they limited her intake (no kidding..).
So off we went home and I fed this poor little one a tiny amount of the food we were using (if memory serves it was FreshPet). She gobbled it down like she was starved, oh right, she WAS starved. (By the way I have not found a food that Miss Twinkles does not like!)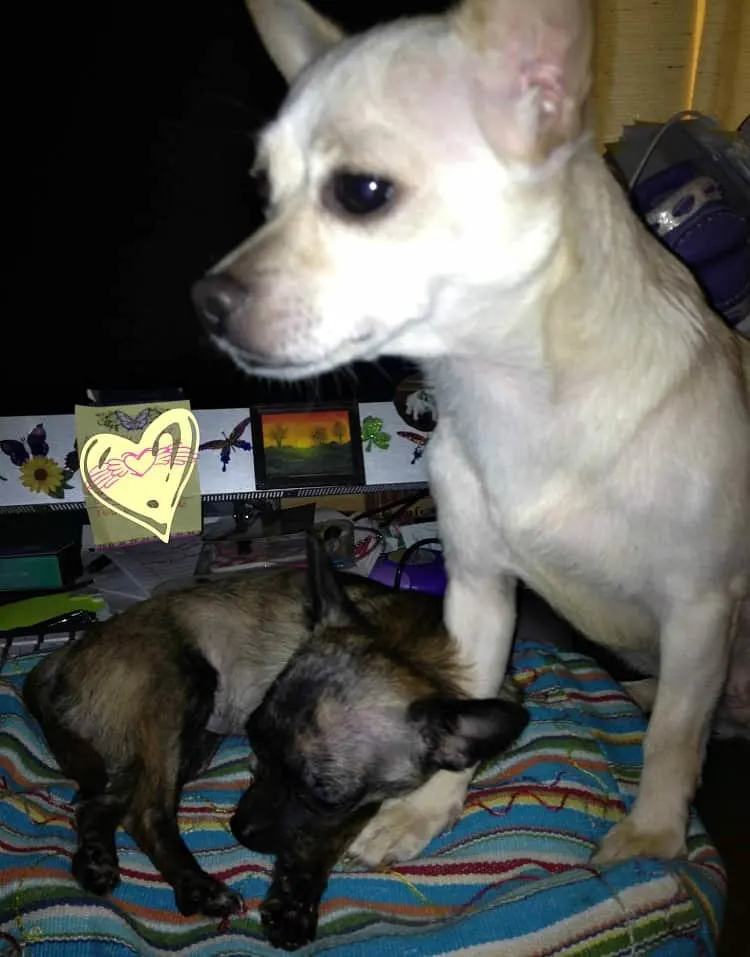 All this little angel did was eat and sleep; she was far too lethargic to do much else. She seemed terrified too. Until we brought home her Mommy the next day, who was not underweight like her daughter. But they both snuggled together and snoozed and snoozed and snoozed and I fed Twink many tiny meals.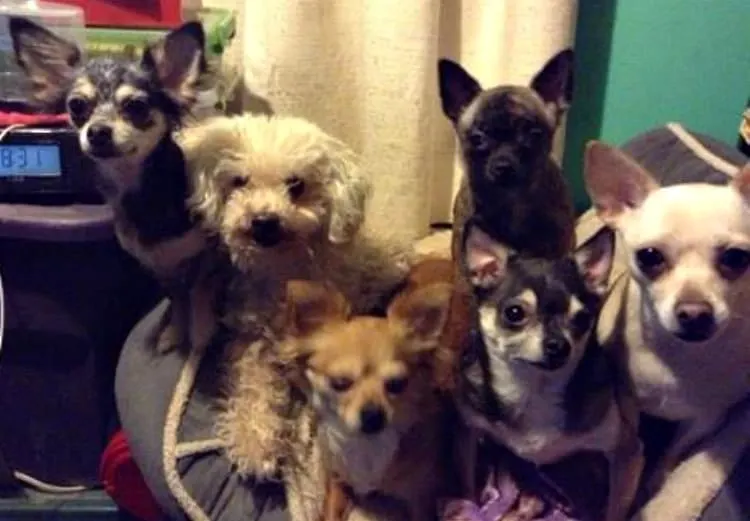 As she gained weight she gained an attitude, lol. Just ask Nugga and Neekie. She was terrified of my hubby when she first arrived here. If he even touched her she screamed this blood curdling scream that would scare zombies. She also hated the outdoors. She was ok being carried to the car but if her feet touched the ground it was just too scary and she would violently shake. So she uses a pee pad.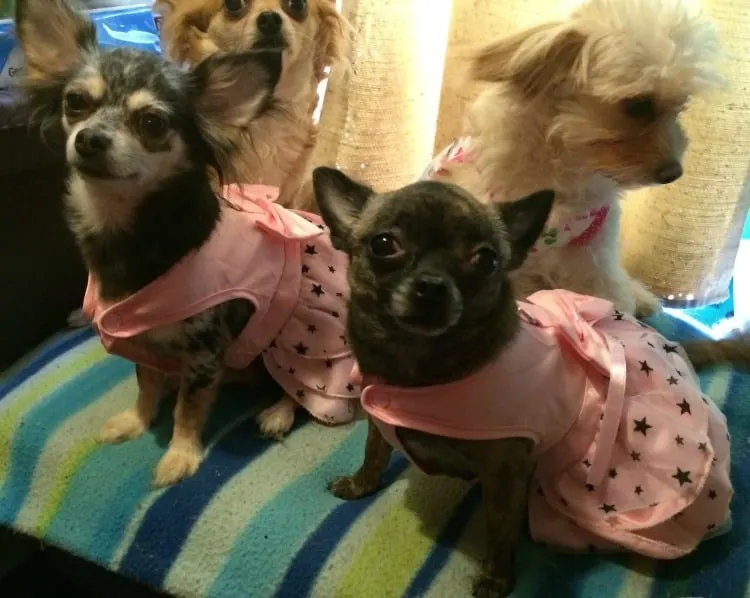 She is a good weight now. And she (and Maggie) love wearing dresses. It is a rare day that Twink does not have a girly girl dress on. Oftentimes I get matching dresses for them. I think it is so cute that way. She is a little demon to Nugga Bunny and Neekie Pete, especially when they are all coming out for dinner (she bites their rumps as they try to dodge her).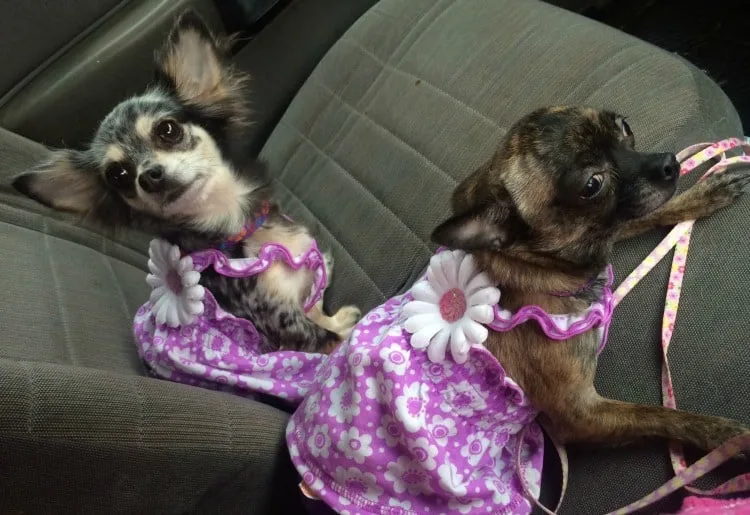 She is hardly the shy scared starved girl who clung to me.. now she is a boisterous funny girl who loves life.. And even loves Daddy now.. as long as he doesn't make her go outside.. LOL.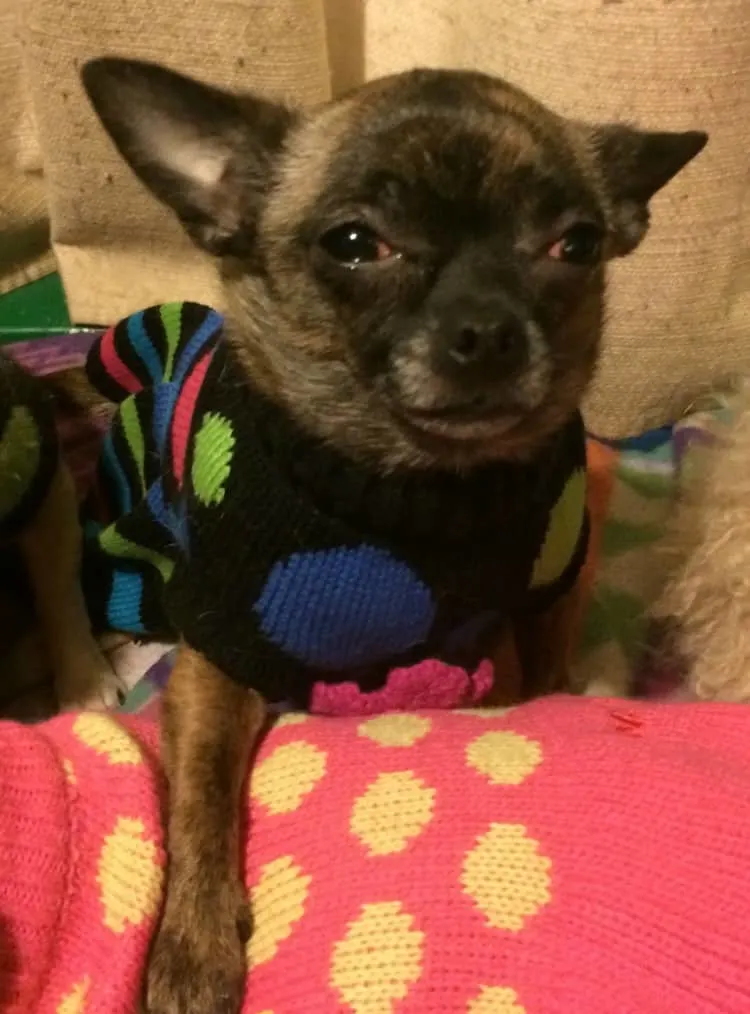 Maureen