This post contains affiliate links, and I will be compensated if you make a purchase after clicking on my links. As an Amazon Associate I earn from qualifying purchases. Learn More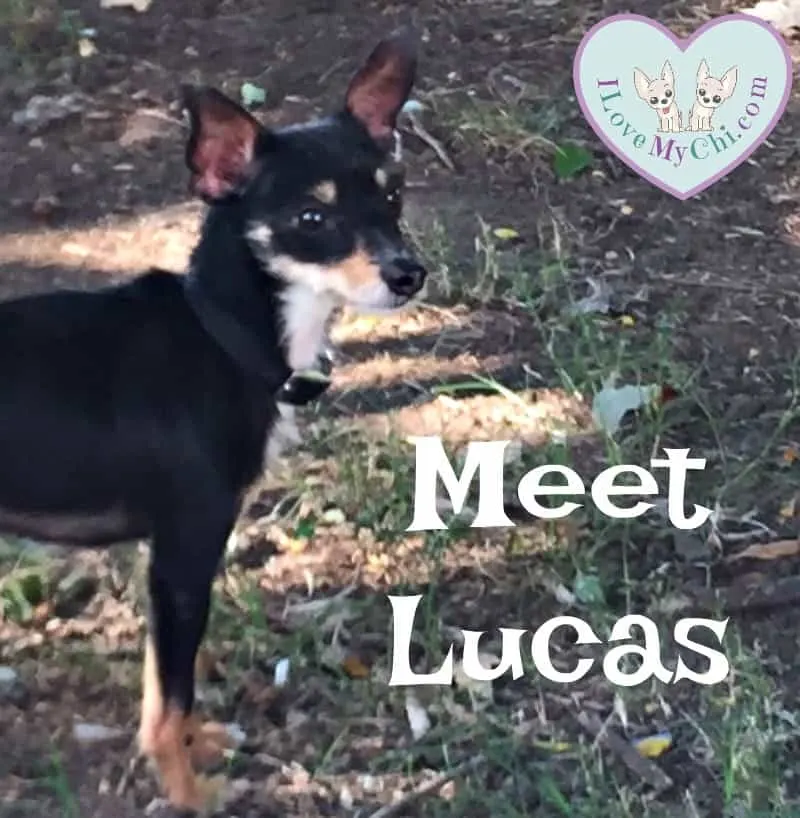 Most of you all know I lost my beloved little chihuahua Kilo a few weeks ago.
Normally, when someone loses a fur baby, I suggest they wait awhile before getting another one. This is because many times, in the midst of our grief we are looking for a replacement for the dog we lost.
Every dog is different and one dog cannot replace another dog. They all have their own little personalities and quirks. It isn't fair to the new dog to have step into the shoes of the deceased dog. I wrote about this here: Grieving Over the Loss of a Pet.
Anyway, I have a confession to make. I didn't wait even a full two weeks before getting another chihuahua. What can I say? I'm totally addicted to this breed.
How I Found Lucas
I decided a week after losing Kilo that I would keep my eyes open for a chihuahua needing a home but wouldn't go out of my way to search for one. A friend told me she saw a few listed on Craigslist that I should check out so I did. That's how I found Lucas.
Lucas's Story
Lucas is 2 but almost 3. He is 5 pounds and isn't full chihuahua. I was told he may have some Welsh terrier in him but I don't see it. What does he look like to you?
He actually is a long haired chi but has a summer cut right now. He has a very sweet temperament and isn't aggressive at all although he is shy around strangers. He's just a little love bug. He loves attention and being held.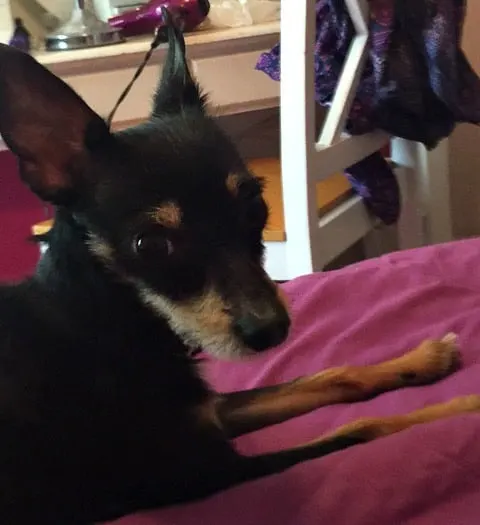 Lucas came from a rescue in Georgia from a hoarding situation. His daddy adopted him and they lived in Atlanta until his daddy was transferred to Virginia. His adopted dad is staying temporarily with his mother but will be moving to another area soon again and will not be allowed to have a pet where he is going. He couldn't let Lucas stay with his mother because his mother has a Yorkie who is aggressive towards Lucas. So, as hard as it was for him to do, he had to find a new home for him.
Lucas's dad is a very nice young man named Jay and I could tell he adored this little dog and the feeling was mutual. It was heartbreaking to have to separate them. I worried that Lucas would have a hard time adjusting.
Jay said that Lucas was afraid of big dogs and I have 2 big dogs. I knew my dogs would be fine with Lucas and after the initial curiosity of checking him out, would probably just ignore him. But would Lucas be able to adjust to being around them? And how would he do being in a completely different environment?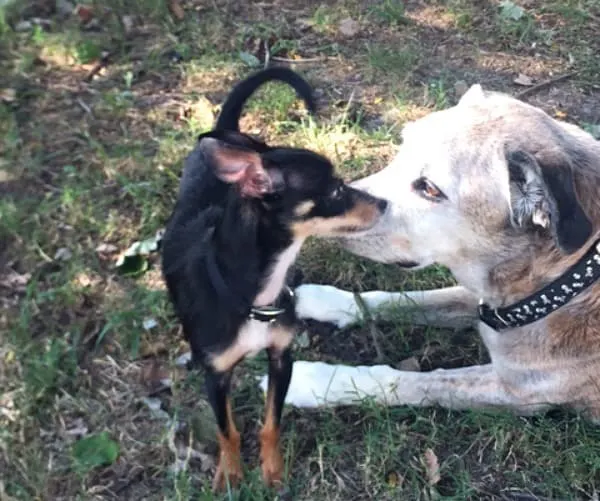 There is always an adjustment period whenever you bring in a new pet for both the pet and the other people and animals in the home so I expected some problems and issues with this little guy.
I have to say though that Lucas has totally surprised me with how well he has adjusted. He gets along well with the big dogs and they seem to genuinely like him. He goes right to sleep by me in my bed at night. He likes everyone in my family including my two grand kids and they love him too. And even though he has lots of energy being so young, when I'm working in my office, he can often be found sleeping in his little bed by my feet.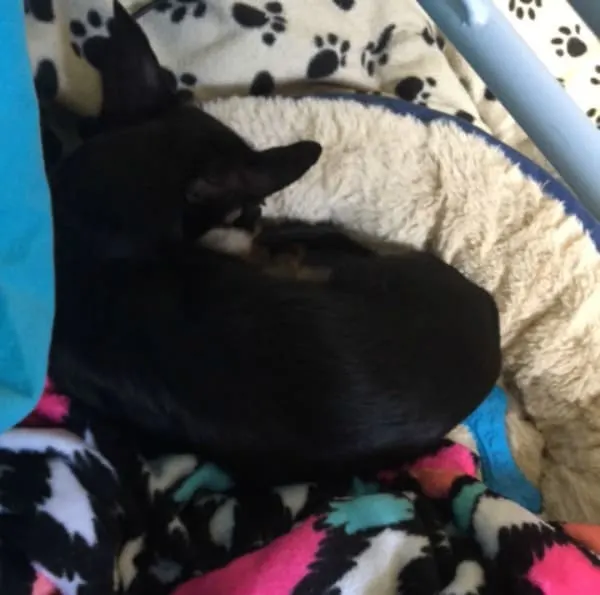 Speaking of energy, wow, this little guy has plenty of it. I'm so used to elderly dogs who sleep most of the time; it is very different having this little bundle of joy around. I do take him for a walk every evening and have some playtime with him in the backyard every day. But I think I'm going to have to break out my old indoor games to play with dogs article to find some things to do with him while inside. If you have an energetic dog, tell me what's your favorite playtime thing to do with them?
My precious Kilo will always have a piece of my heart. She's the one who showed me just how wonderful this breed is. Lucas can never replace her but he will have his own place of my heart. I'm already in love with this little boy!