This post contains affiliate links, and I will be compensated if you make a purchase after clicking on my links. As an Amazon Associate I earn from qualifying purchases. Learn More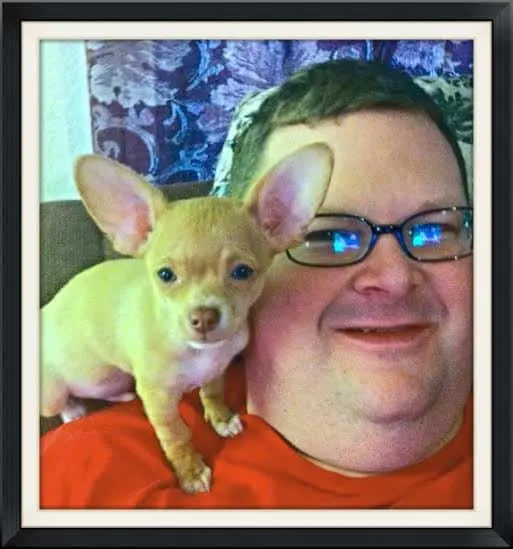 Hi my name is Mike Arthurs and this is Pedro Loco Arthurs. He is my first chihuahua. He was giving to me from my wife for a early Valentine's day gift.
He was born November 28 2012. He is a hand full. Even so I love him. He is super active and a dare devil. He's a very loving puppy who gets lots of love from our five kids.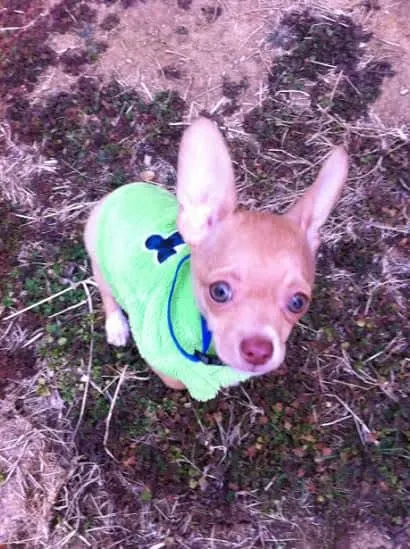 I have never owned a puppy or been in charge of his training. When I met my wife to be she had two indoor poodles. Gabbi and Zandri. So they were my first taste of an indoor dog. I fell in love with both of them. Then the day after Christmas 2012 Zandri passed away. I never have hurt so much over a animal dieing. I knew then I am a dog lover.
When my wife asked what I want for Valentines Day I said to her surprise a puppy. My whole family is shocked I have taken this puppy and raising as mine. It is such a pleasure to make a dog my friend. Pedro has become just as close as any friend I have. I thank God for dogs. Thanks for listening to my story.
Mike
Do you have a story about your Chihuahua you would like to tell? Email it to me with any photos you want to show to cathy@ilovemychi.com and put "Chihuahua Story" in the subject line.