This post contains affiliate links, and I will be compensated if you make a purchase after clicking on my links. As an Amazon Associate I earn from qualifying purchases. Learn More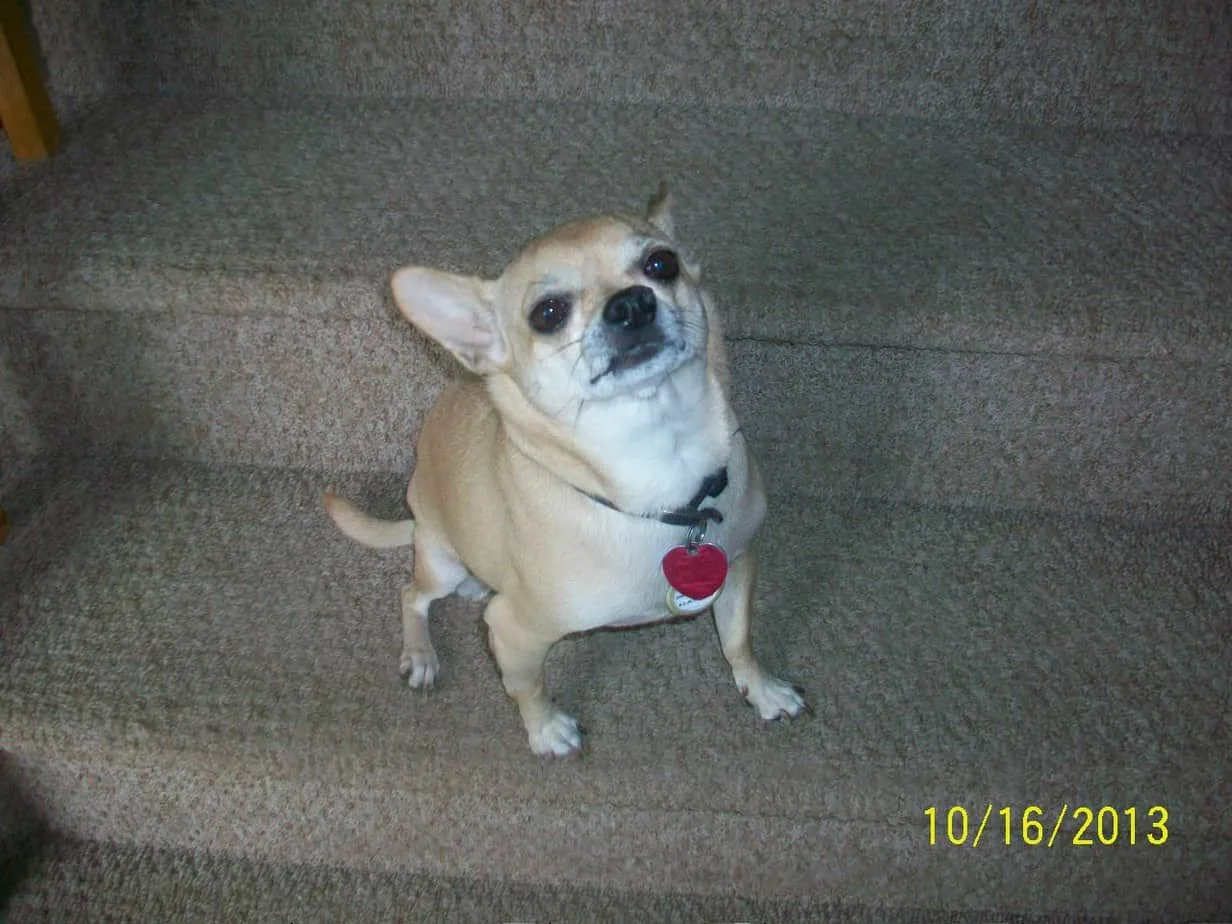 I have always been an animal lover as well as a rescuer. You name it, I brought it home; since I was a small child, with the promise that I would find it a home (I'm not very good at that, I fall in love so easy with animals, so they all stayed lol).
In 2007, my uncle was working for immigration at an airport in NY and called to tell me that some woman left behind a very tiny dog. He asked if I knew anyone who would want him. I said, "I'll come get him and find him a good home."
At the time I had 3 cats, birds, hamsters, frogs, fish, 2 small sons and my mom to take care of, plus I worked full time.
I drove 3 hours to get this fur baby, not even knowing what kind of dog it was or the condition he may be in; just knew I had to save him. When I finally got there, it was love at first sight!
There he was, this scared, tiny 6 lb. chihuahua, malnourished with mange, but had the biggest, sweetest eyes I've ever seen. My heart melted on the spot and I wrapped him in a blanket and knew that he would be mine.
After vet visits, meds and home cooked meals, he became this gorgeous, happy, thriving little guy (12.2 lbs) with this huge attitude.
I really think that HE rescued me that day. He filled a void in me that I didn't even know I had. He brings all of us such joy and happiness. I would do anything to make this little guy happy.
Thank you for having such love for Chihuahuas and created this fantastic page.
Sandra
NOTE FROM CATHY: Thank you Sandra for sharing your story.
I'd love to publish your story too about your Chihuahua or Chihuahuas. Email your story and any photos you want to share along with it to cathy@ilovemychi.com and put Chihuahua Story in the subject line.