This post contains affiliate links, and I will be compensated if you make a purchase after clicking on my links. As an Amazon Associate I earn from qualifying purchases. Learn More
This post is sponsored by PetSmart, and the BlogPaws Professional Pet Blogger Network. I am being compensated for helping spread the word about Royal Canin Pet Health Nutrition, but I Love My Chi only shares information we feel is relevant to our readers. PetSmart is not responsible for the content of this article.
On this blog and on our Facebook page, I have been asked from time to time what dog food I would recommend for Chihuahuas. I have often recommended Royal Canin® so I was excited to get the opportunity to do a post for them.
I actually learned about them years ago when I worked at a Pet Hotel at a local PetSmart®. One of the training classes we took there was about pet health nutrition and the different food they had available. Royal Canin was one of the top foods recommended in the class for dog health.
What makes Royal Canin so special? Well the main thing is they make a specific formula for the needs of each breed including Chihuahuas.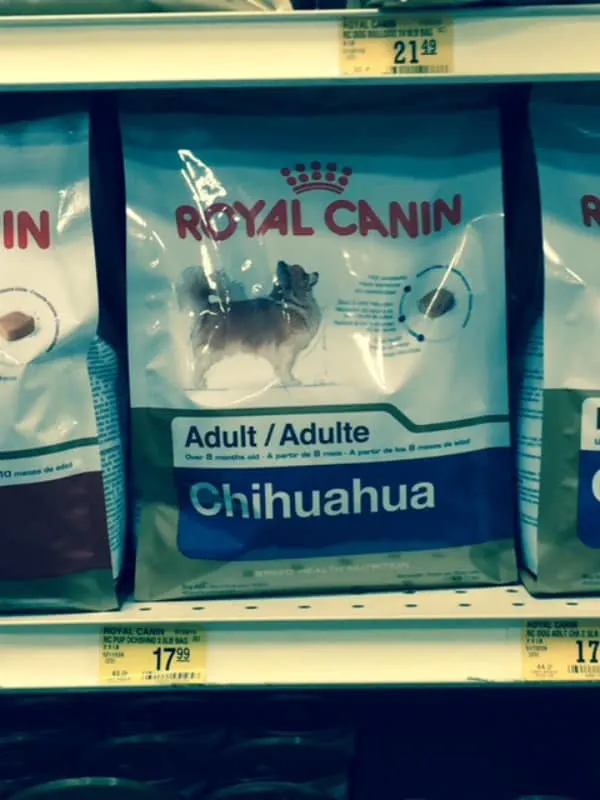 There's one for Chihuahua puppies too.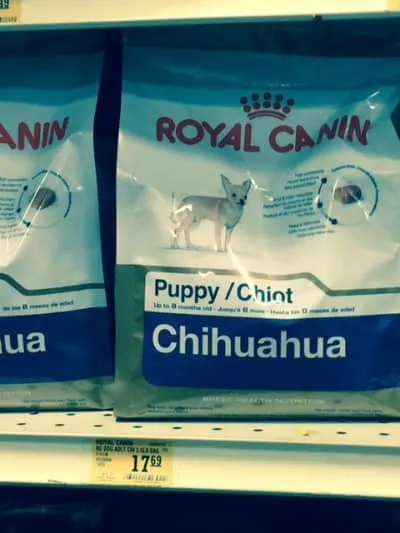 Even though the Royal Canin company originated in France, all their food sold in the United States is made in the U.S. or Canada.
The food is made so there is less waste in your Canine so that mean less pooper scooper duty, which is always a plus.
The Chihuahua brand is also made specially to encourage a healthy coat with the proper balance of vitamins and minerals.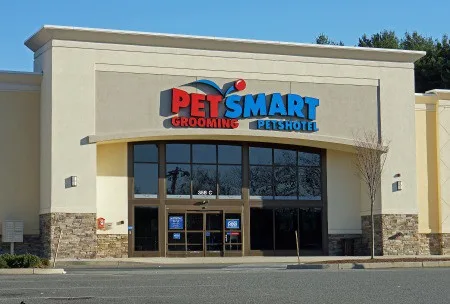 I decided to bring along my trusty sidekick (my 5 year old granddaughter) and my Chi Kilo and head on down to the local PetSmart to see if they actually had the Chihuahua formula in stock. If they didn't, I could always get the food specifically for Chihuahuas at the online PetSmart store. In fact you can check out all their breed specific formulas here. But they did have it, along with loads of other breed formulas.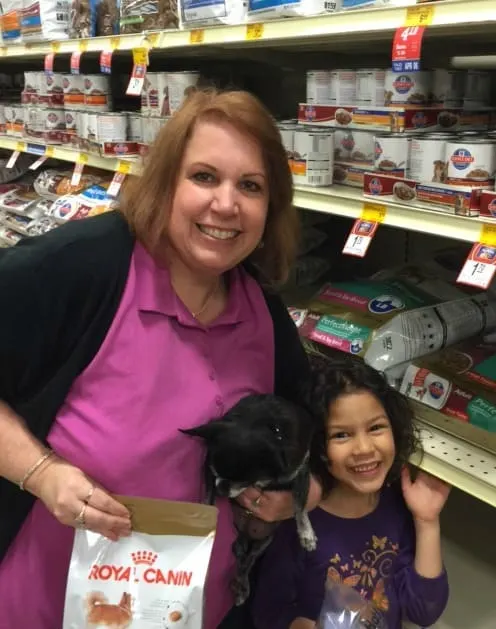 I bought a bag for Kilo to try. To be honest, even though I truly believe in the company and have recommended them for years, I never bought this food because I have 3 (and sometimes more) dogs in the house.
Since Chihuahuas are so small, and don't require that much food, it makes sense for my Chihuahua to have her very own food, made specially just for her breed.
But the real test, would she like it? Even though Kilo is a chubster, she tends to be picky.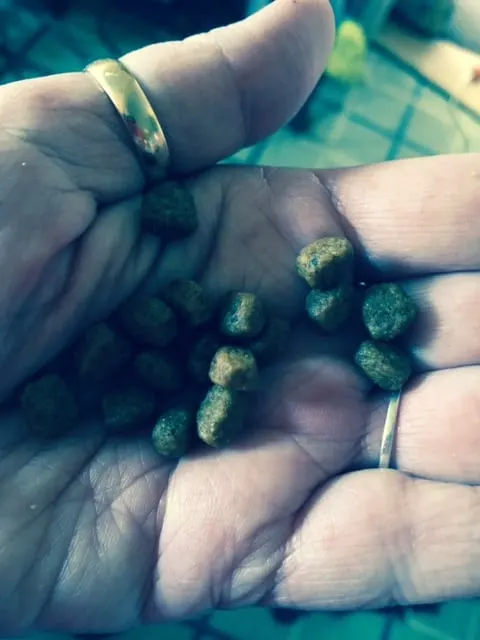 One thing I noticed when I opened the bag was the pieces of kibble were tiny, just the right size for Chihuahuas.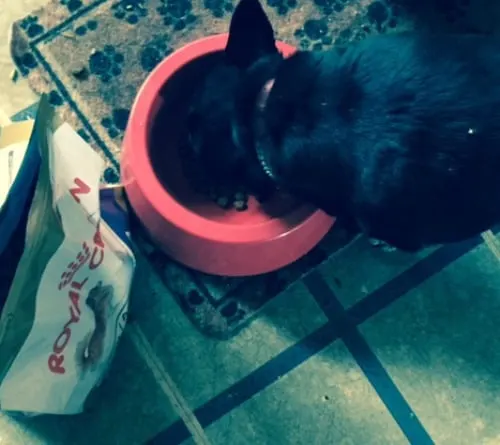 When I put the bowl down for Kilo, she devoured it in a few minutes flat. So if you have a picky eater, you might want to give Royal Canin a try.
Before I close, I want to give a disclaimer that it is probably a good idea to check with your Veterinarian before switching your dog's food. And I'm not a Veterinary professional. Nor do I play one on TV.
Have you tried Royal Canin before? Leave a comment below and let me know.